Many women these days are so obsessed with looking good. They try all these beauty treatments and even go as far as going under the knife just to become what they believe as an enhanced, better version of themselves.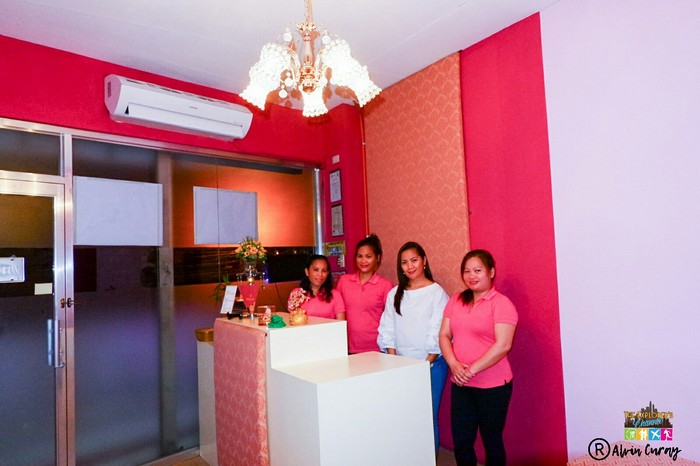 However, there's one Beauty and Wellness Center in Cagayan de Oro called "Bellavish Beauty Hub" that stresses out the importance of why one must not only look good outside but also feel good inside as well.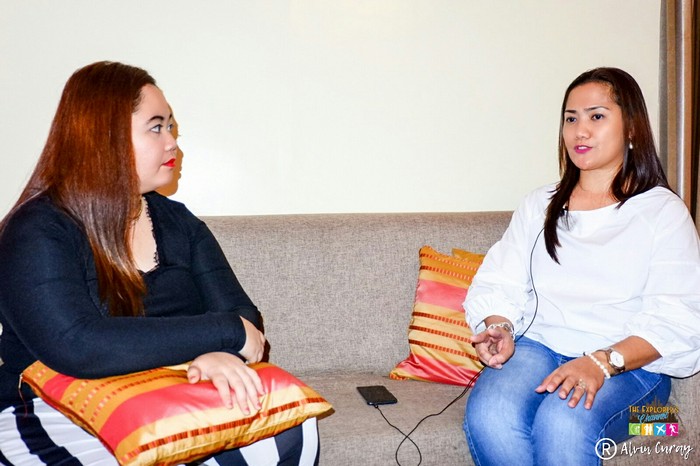 We were able to chat with one of the owners, Ms. Dang Mendiola Losenara and she shared with us how the business came to be and what she and her co-owner's advocacy is.
How it All Began
According to Ms. Dang, she and her business partner friend Ms. Cherry Castrodes (former Miss Cagayan de Oro) loved to go to spas and aesthetic centers to get massages, facials and other treatments. Because they love to get pampered, the duo decided to put up a beauty and wellness hub especially for Kagay-anons.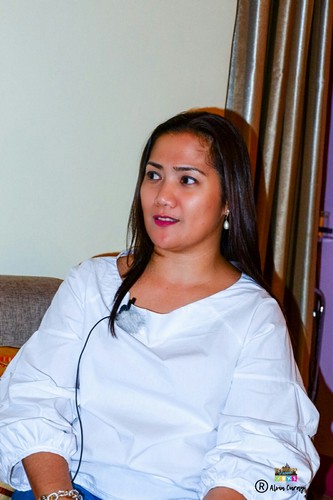 Ms. Dang said that she added massages to her line-up of services because she wanted her clients to understand the importance of spending quality time with themselves and give their bodies a time to recover from all the stresses of their day to day lives.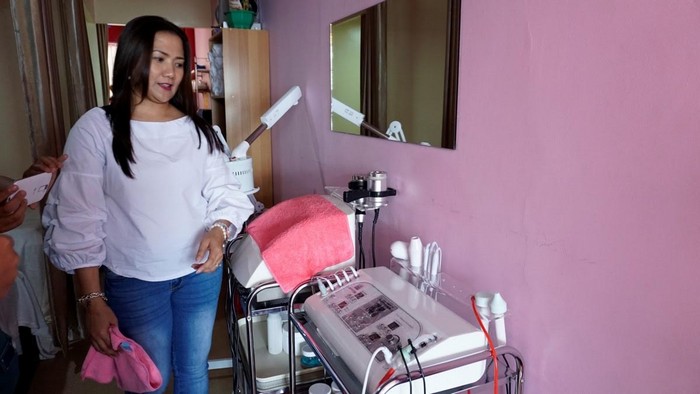 For her, looking good outside is not enough, it is also important to feel good on the inside. Because if one feels good inside, it will radiate and the person's face will glow. No amount of beauty treatments can mask a stressed and tired soul. She and her friend Cherry wants to contribute to the overall wellness of their clients that is why they established this business.
Concept and Design
Since beauty is usually related to feminine side, Bellavish Beauty Hub has a girly vibe to it. Upon entering the place, one will immediately notice the pink walls and the intricate decors.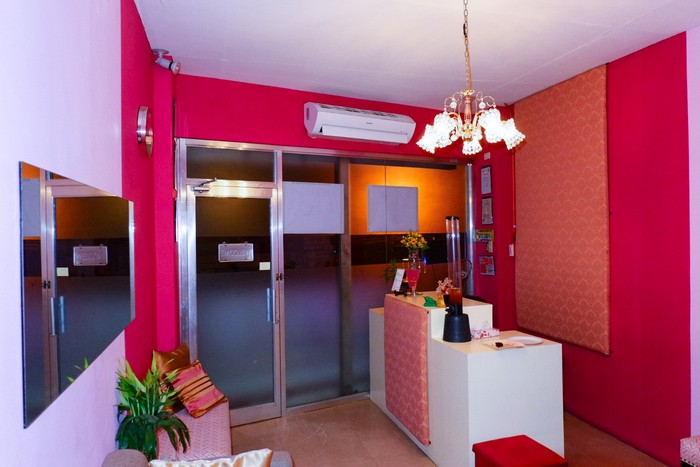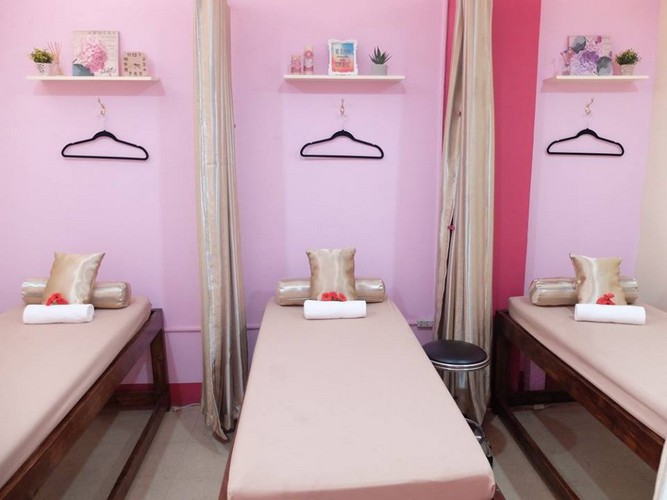 The owners said that although they designed the beauty hub this way, male clients are still welcome to visit the place since they have a wide range of services that are also fit for men.
Services Offered
Bellavis Beauty Hub offers the following services; lipo cavitation for different parts of the body, radio frequency, facials, nail services, glutathione injections, vitamin drips, threading and waxing.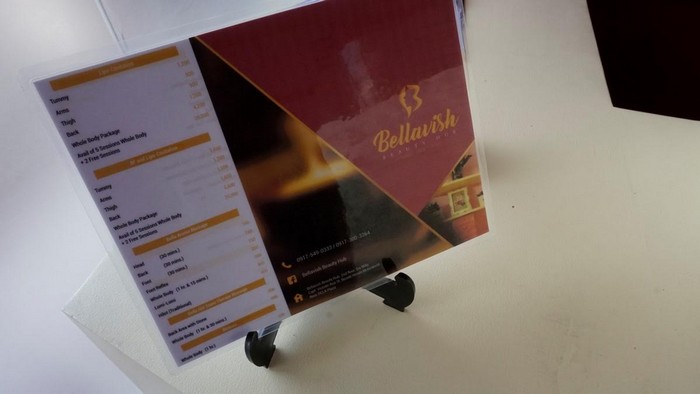 After mentioning lipo cavitation and radio frequency body sculpting, we got curious about what it was so Ms. Dang said that they are non-invasive and painless solution in removing fats from the body. It offers fast and amazing results after just a couple of sessions. It's like liposuction minus the pain and surgery.
As for Radio Frequency, it is a cosmetic treatment that makes saggy parts of the body firm. It also doesn't require any surgery or recovery period. For those who want to lose weight and tighten their saggy body parts, these two treatments are the perfect solution.
Media Day
Last October 26, 2017 – Bellavish Beauty Hub held their Media Day and several bloggers and representative from various print media outlets were there to attend the event.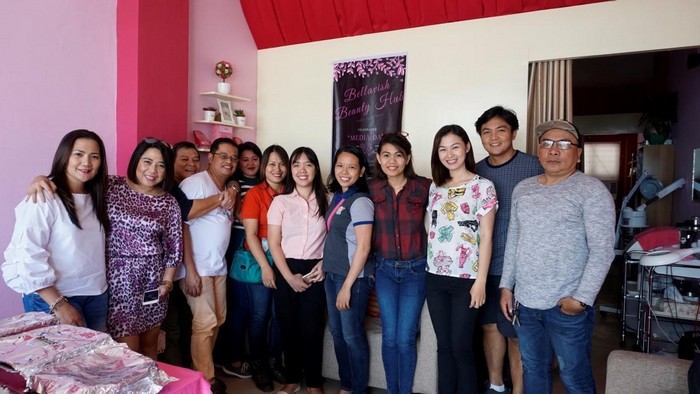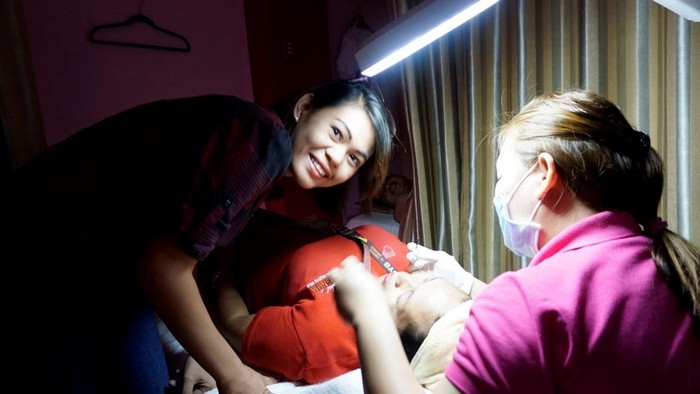 They were also treated with various spa services which they really enjoyed.
Contact Information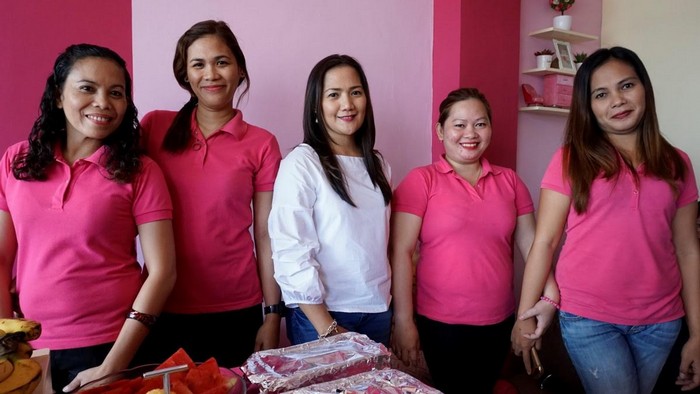 If you have questions or want to reserve slots at Bellavish Beauty Hub, you may reach them through the following information:
Facebook: Bellavish Beauty Hub
Contact Number: 088-323-3989