Summer is here again and most people are longing for a vacation. If you are one of those who wants to have a quick getaway from the hustle and bustle of city life and just wants to rest, there's no need to go far just to achieve that.
N Hotel is a great place for a staycation in Cagayan de Oro. It is located at Kauswagan Highway and is just a short ride from the city. This hotel is very serene, elegant yet has that homey vibe.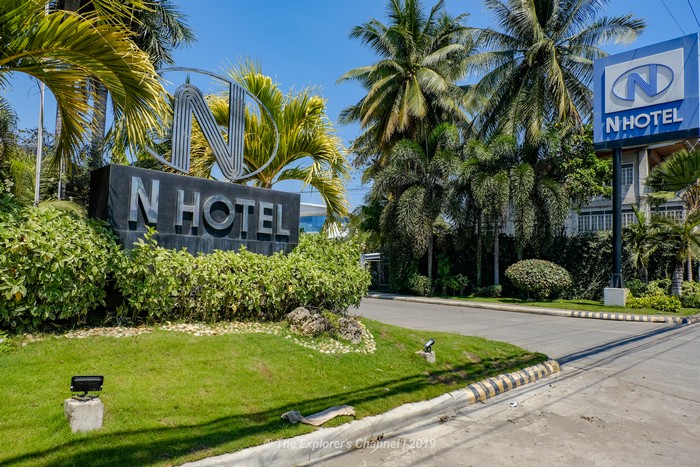 We've tried staying in this hotel first-hand and would like to share our experience with you. We find this hotel as a very unique one and something worth trying out because of the following reasons:
Impressive Design
The design of N Hotel is very modern and pleasing to the eyes. When you look from afar, you will immediately be stunned by its beauty. The blue glass panels have that cooling effect so your eyes won't hurt when you look at them especially if you arrive on a hot day.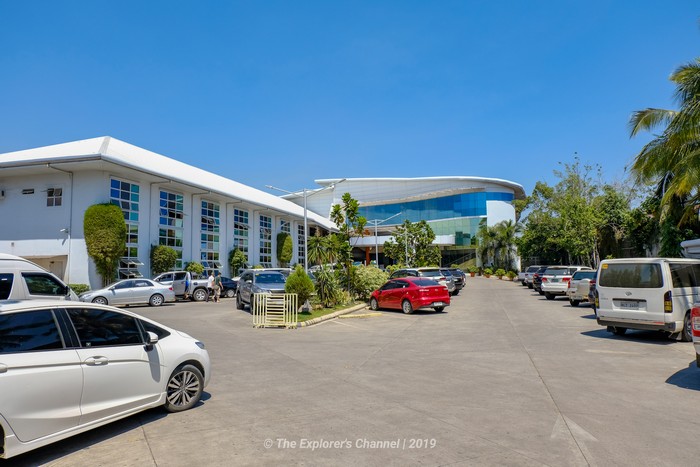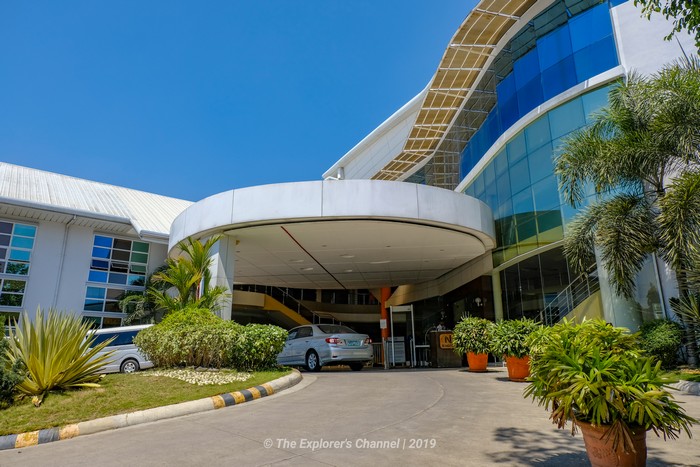 When we entered the place, all the more we were left in awe with the interiors. The lobby exudes sophistication and is flawless in every way.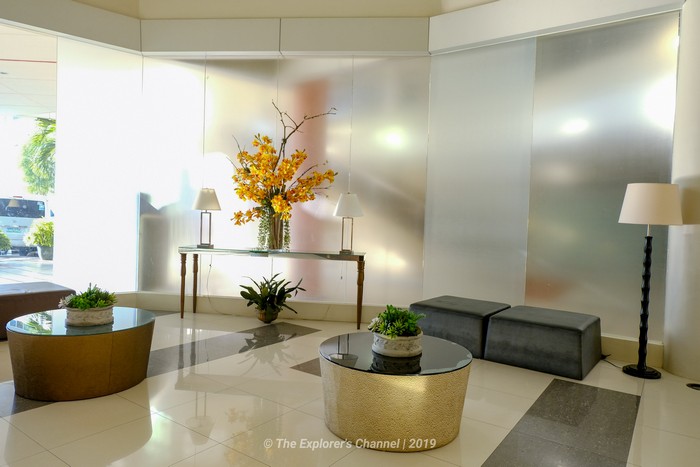 We checked out their Café and the design is minimalistic yet classy, the color scheme is great and the decors aren't overly done.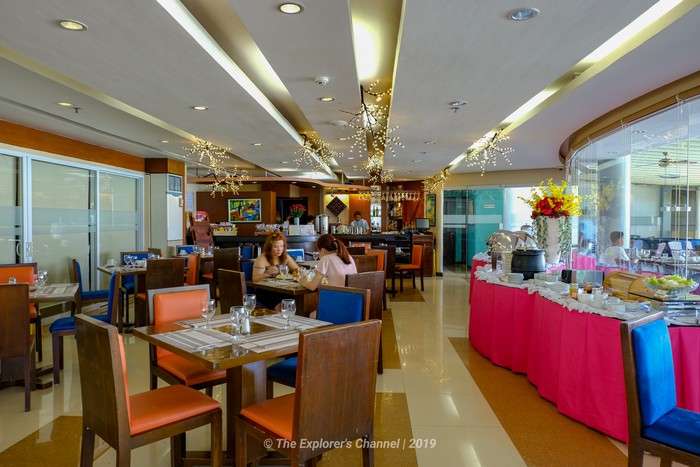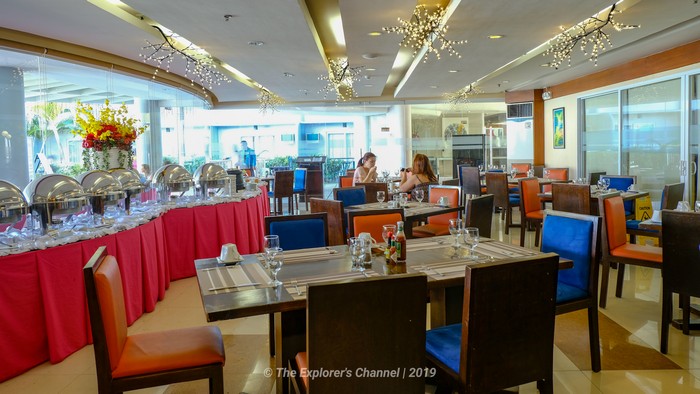 With regards to the pool area, it was a refreshing sight for us and loved the fact that it has plenty of cottages where guests can sit around by the pool and with plenty of greens in the surroundings, we felt like we reconnected with nature in some way. We were totally mesmerized by the entire place.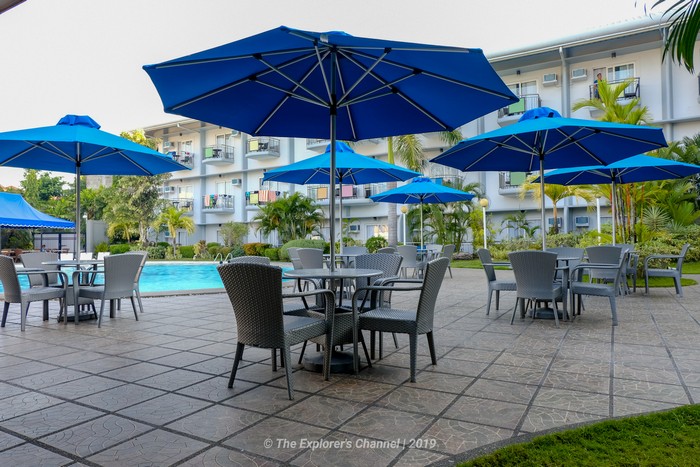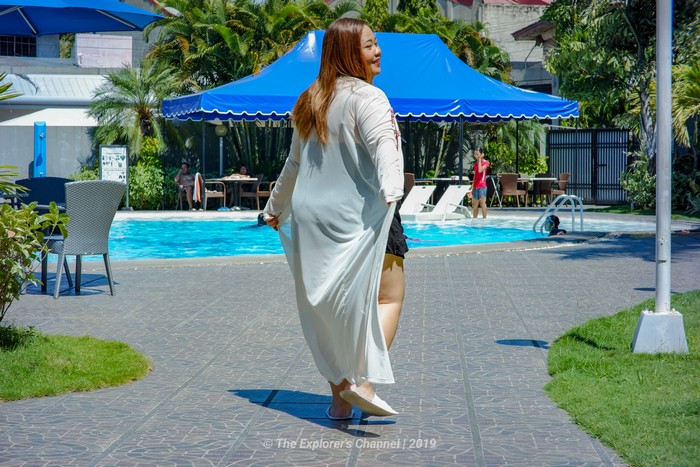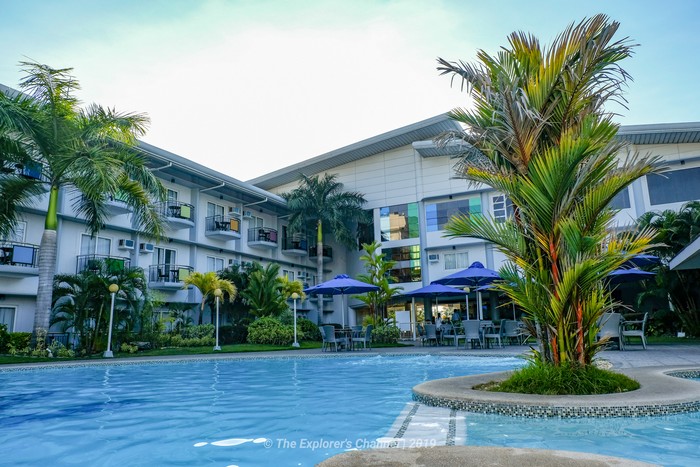 Surprises didn't end yet because when we got to our room, it certainly didn't disappoint. The Junior Suite had its very own dining area and living room and everything looked incredible.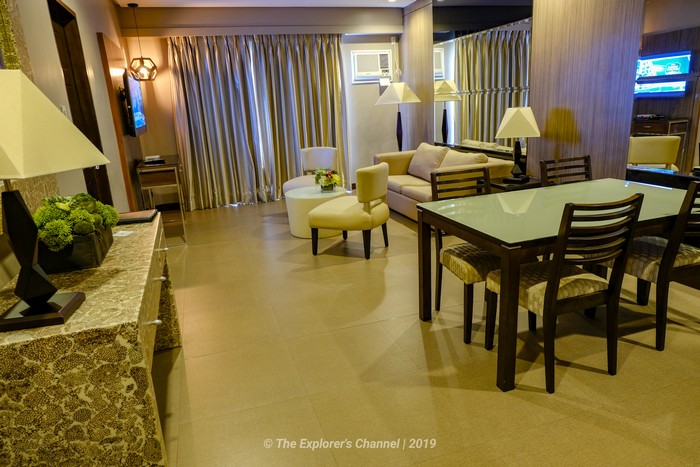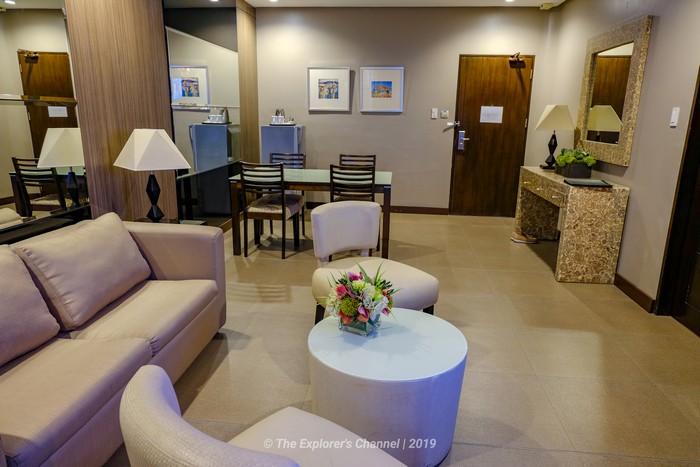 The room's design is sleek and elegant in every way. The part where the king-sized bed was placed is also exquisite, I especially loved the gold drape curtains, it has that "royalty feel" to it. The bathroom is very spacious and clean.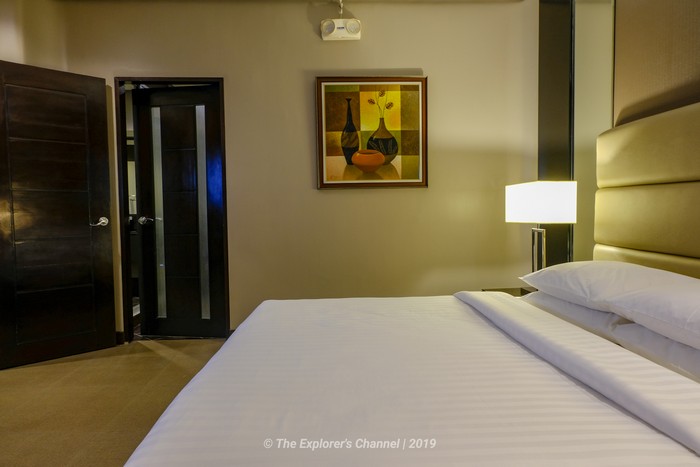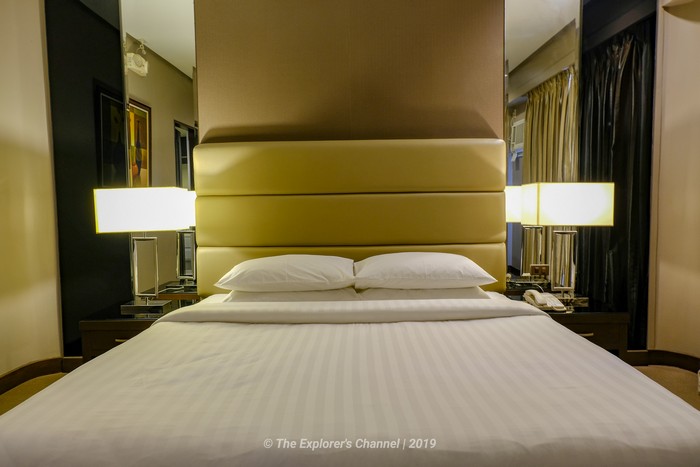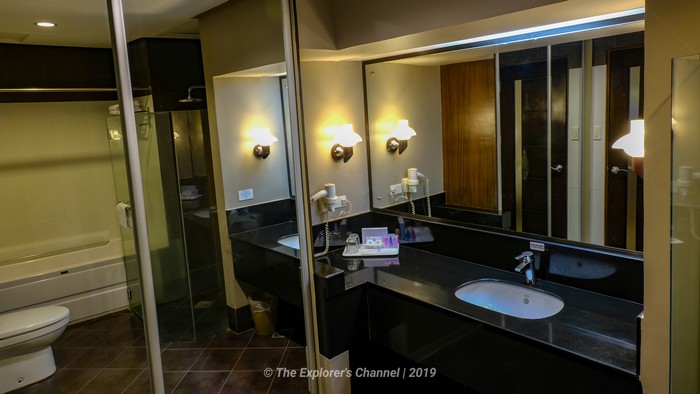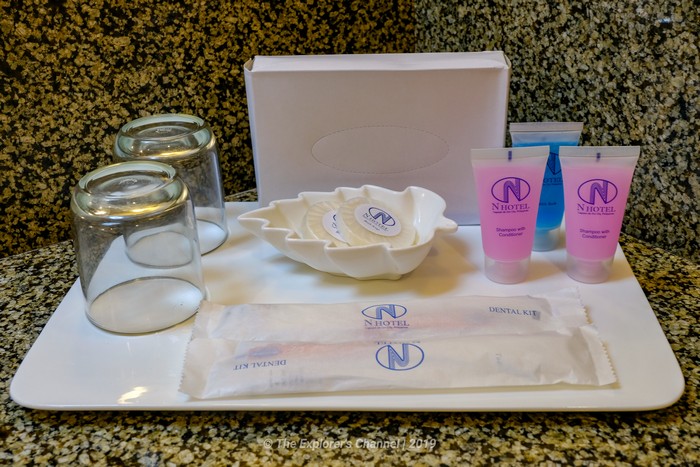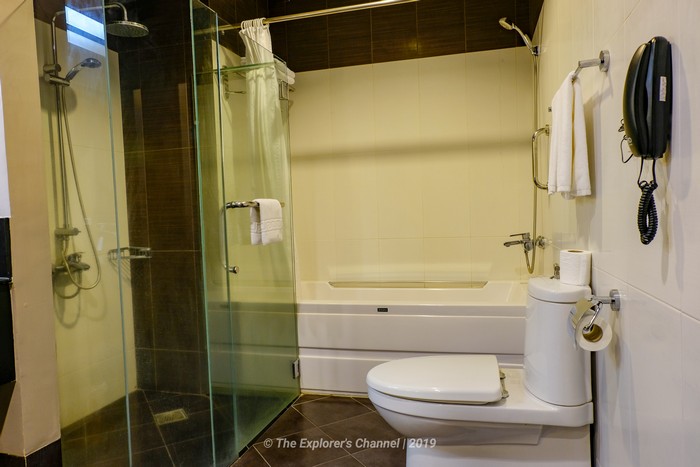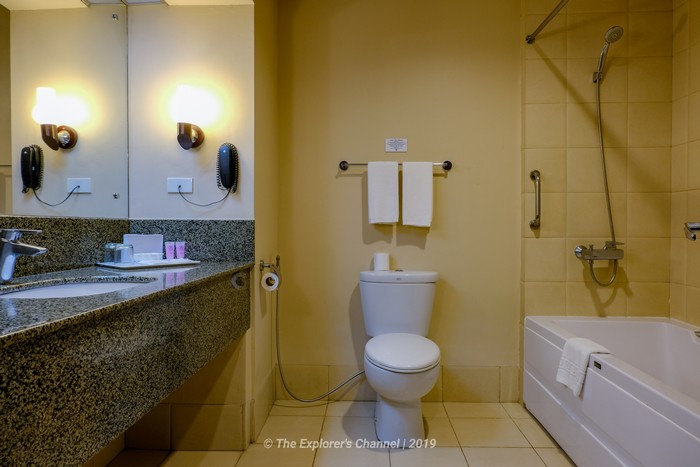 If you want to take a peek at their Deluxe Room as well, here it is. It is also very spacious and can accommodate at least two to three persons.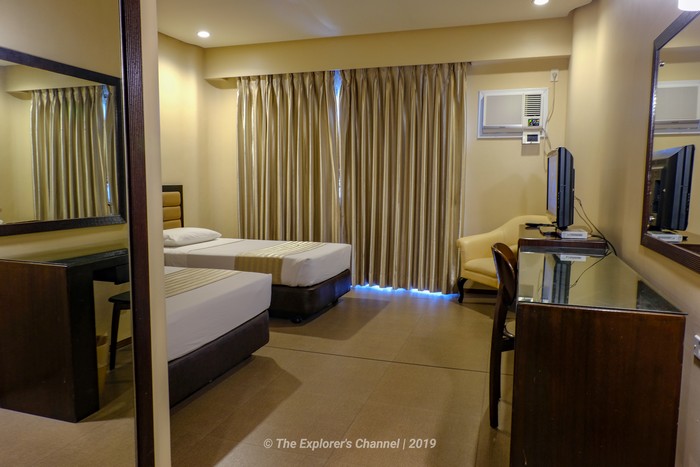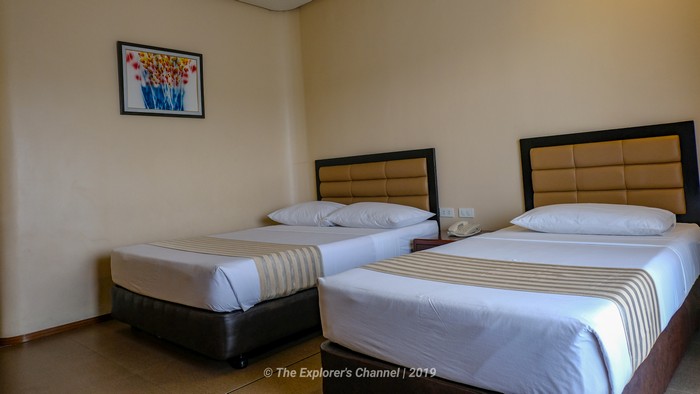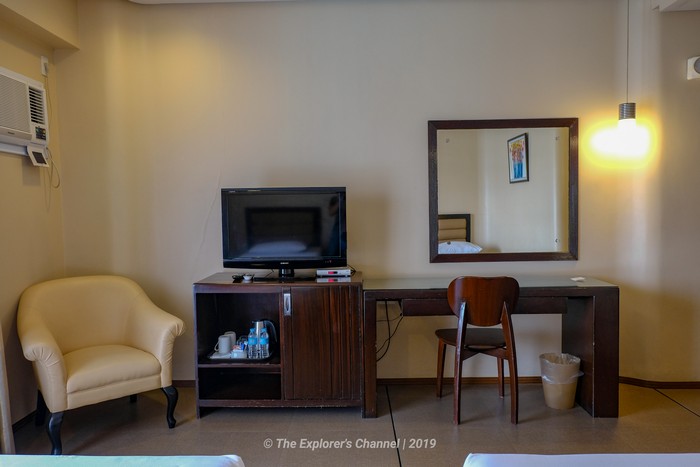 It is also equipped with cable tv, is fully-airconditioned, has a free Wi-Fi connection, bathroom and a balcony with a nice view of the pool.
Friendly and Accommodating Staff
One of the things we loved about N Hotel is their friendly and accommodating staff.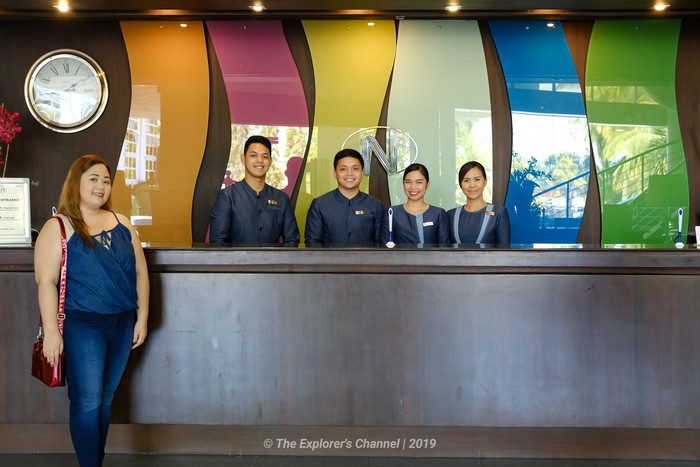 Any questions we may have or any concerns, requests, they respond courteously and immediately. They welcome us with warm greetings and always with a smile.
The Café Serves Delicious and Reasonably-priced Food
N Hotel has Bon Café that serves delicious food at very reasonable prices. The food presentation is also delightful and the taste is really incredible. Some of our personal favorites are the Spaghetti Bolognese, Orange Chicken, Tenderloin Steak and Hawaiian Pizza.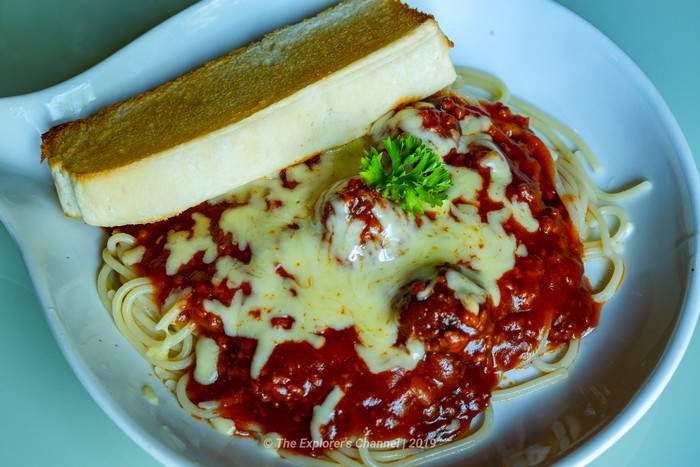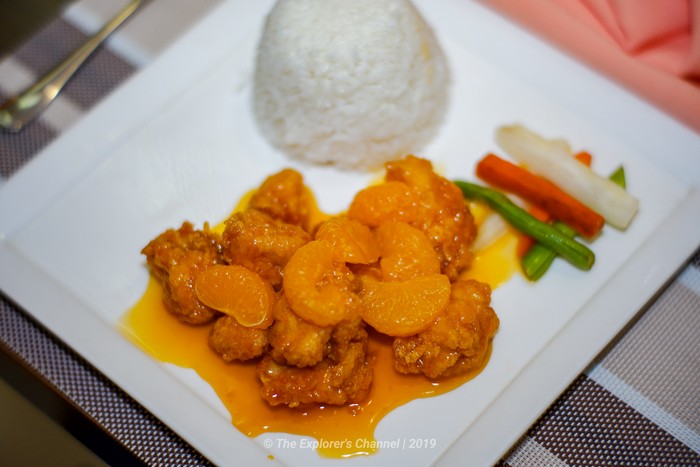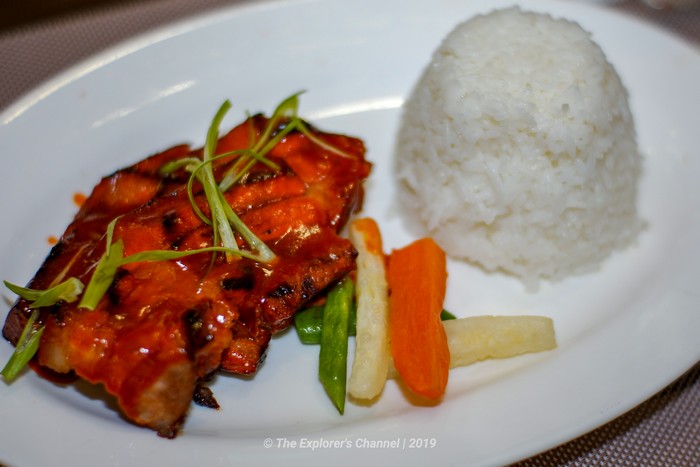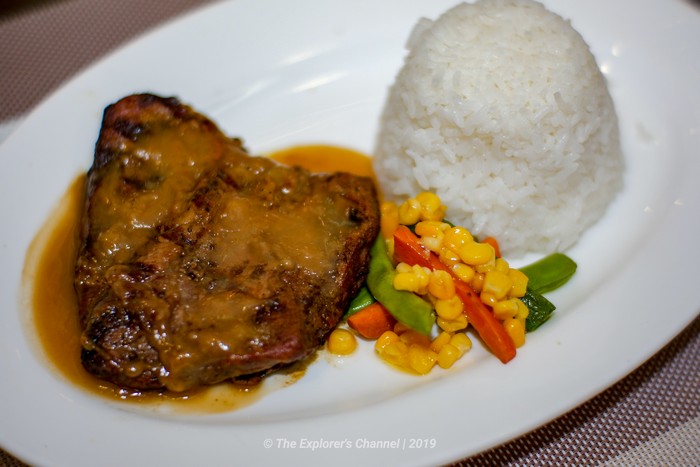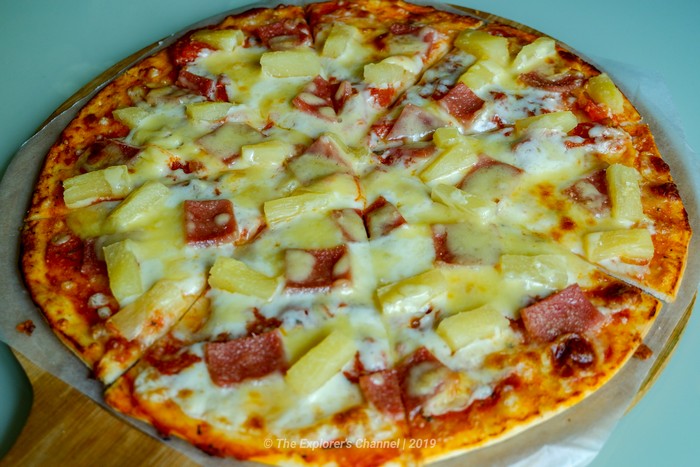 Check-in Guests also get to enjoy a Buffet Breakfast every morning and their menu lineup is superb and indeed filling. What a great way to start the day!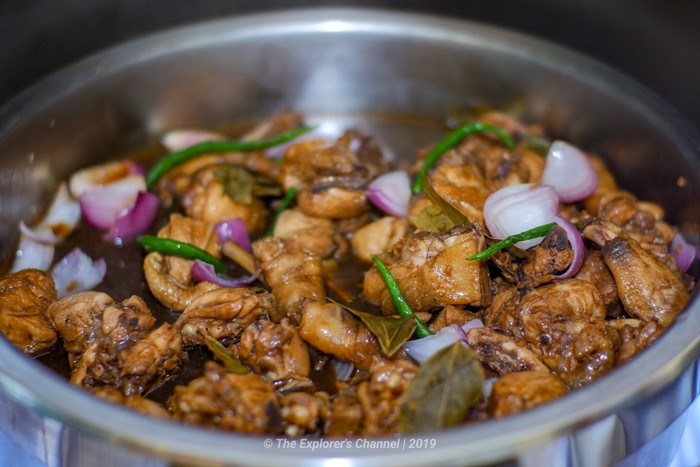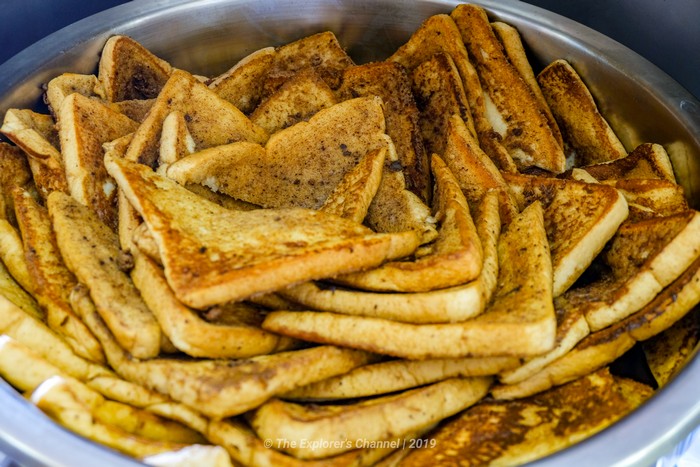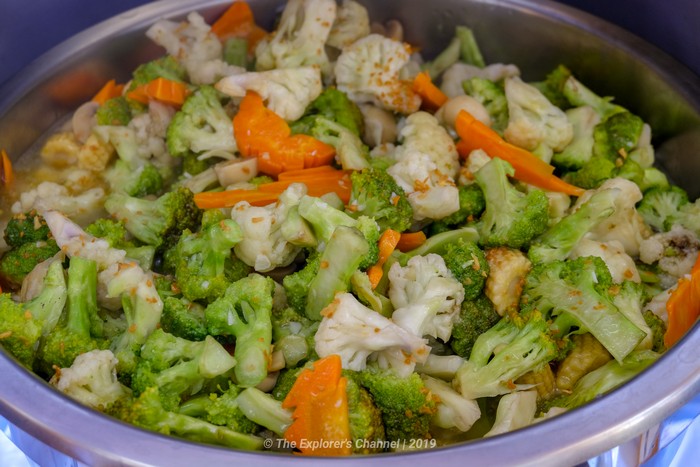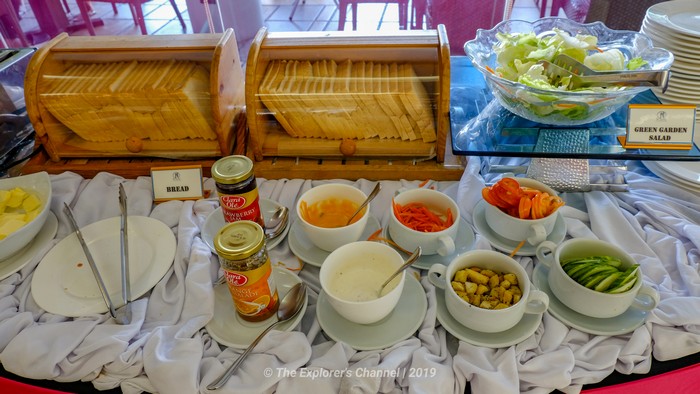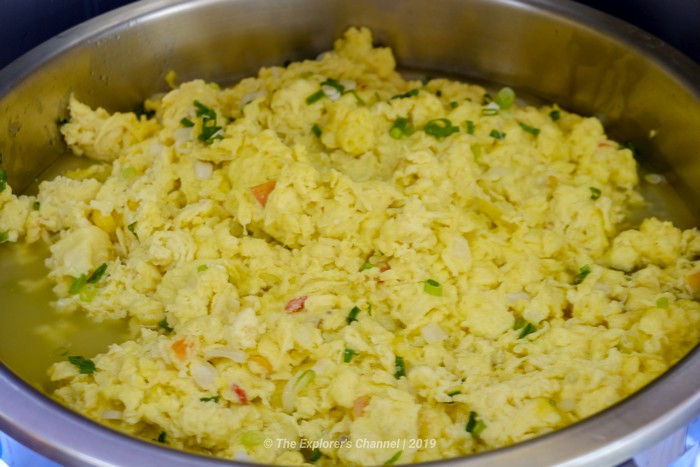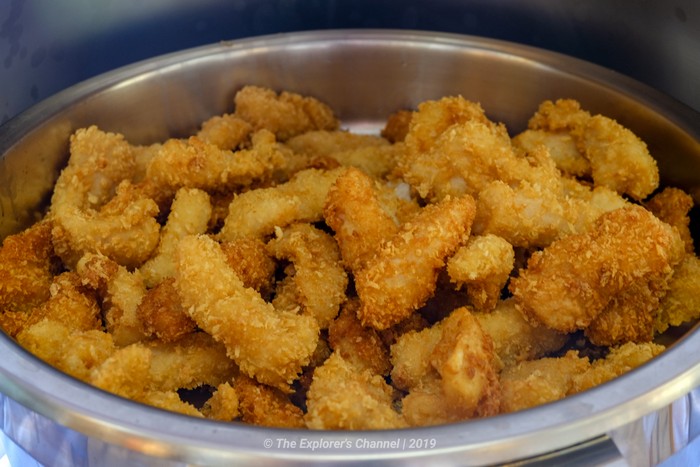 Cleanliness and Pleasant Surroundings
The entire hotel is very clean, no amount of dust, dirt, grime or mold is present or can be seen by the naked eye. It only goes to show that the hotel is well-maintained and the management is really good at handling the cleanliness aspect of N Hotel.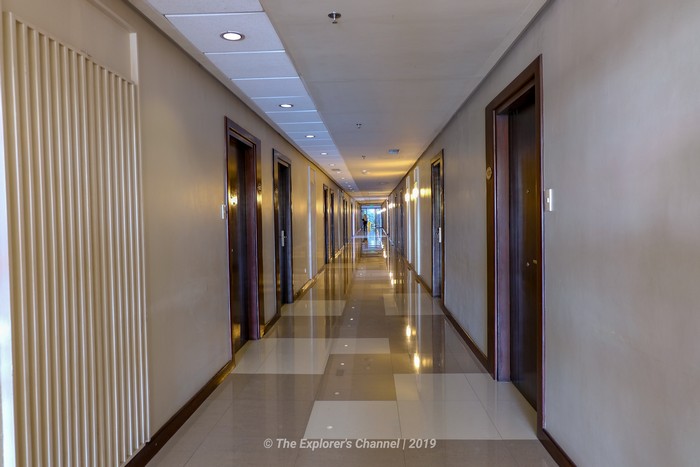 Cleanliness is always a plus point for guests because it makes them feel comfortable and happy during their stay. N Hotel also has pleasant surroundings which makes it ideal for taking pictures and adds up to having a memorable staycation experience there.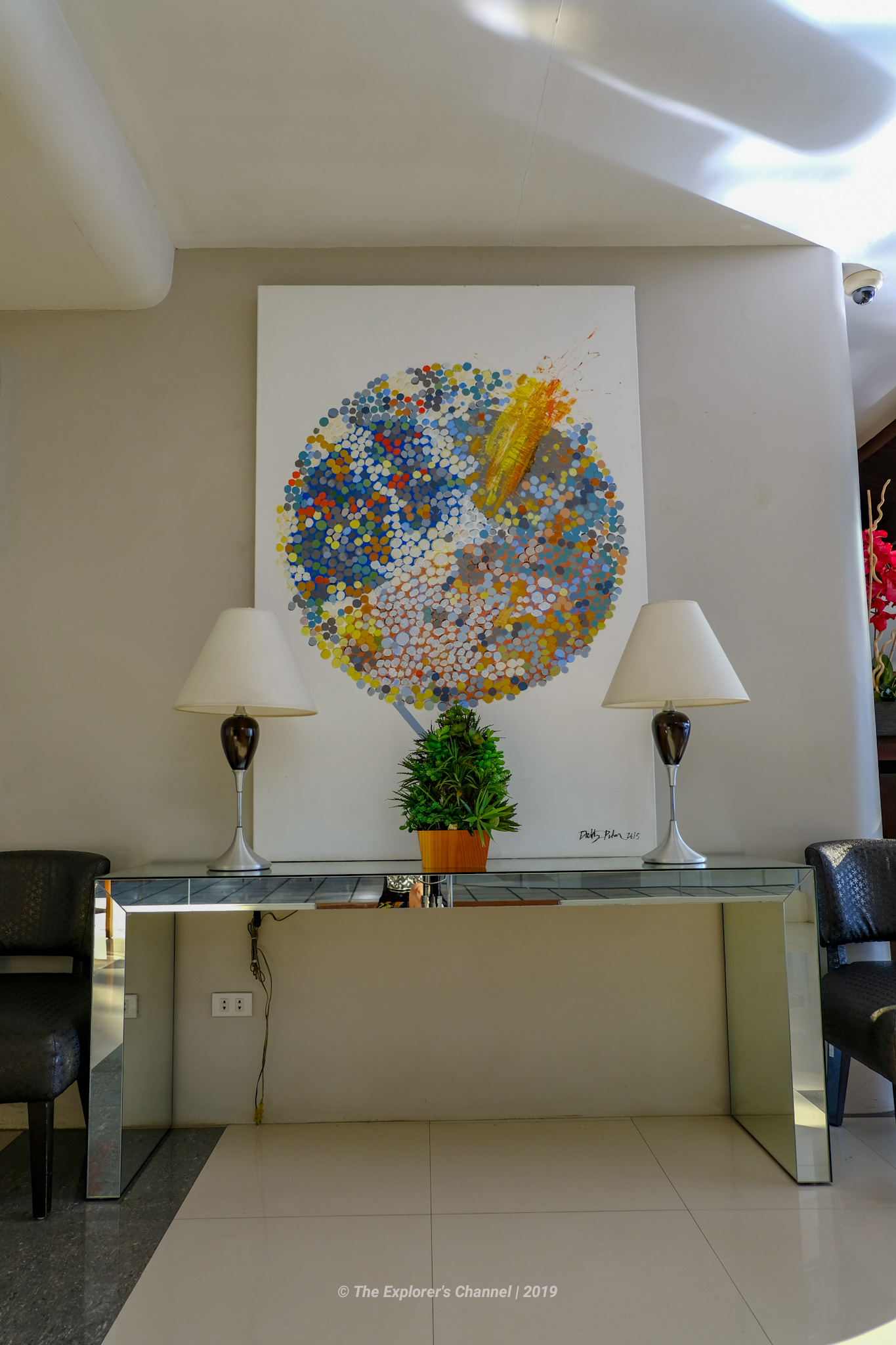 If you ask me if we'd come back to stay at N Hotel, my answer is Yes. It is indeed one of the best hotels in Cagayan de Oro and I highly recommend it. So the next time you're looking for a nice place to retreat with your family or friends, choose N Hotel, you won't regret it.