Cagayan de Oro, Philippines – On August 4, 2023, IDP Philippines and 9.0 Niner IELTS Review Center joined forces to introduce the inaugural IELTS on Computer Lab in Cagayan de Oro City.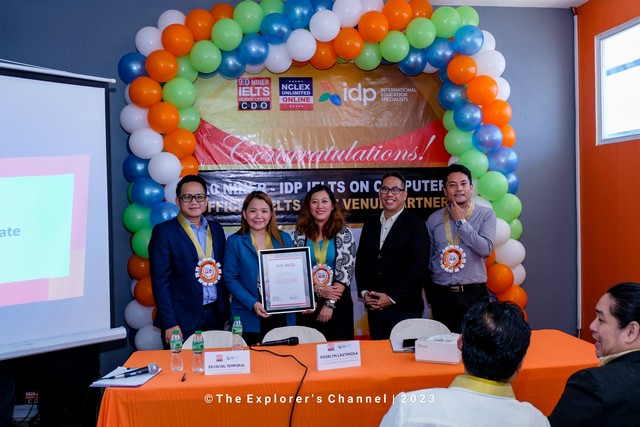 This novel initiative is set to broaden access for Filipinos aiming to undertake the globally acclaimed high-stakes English language proficiency assessment for academic pursuits, employment, and migration.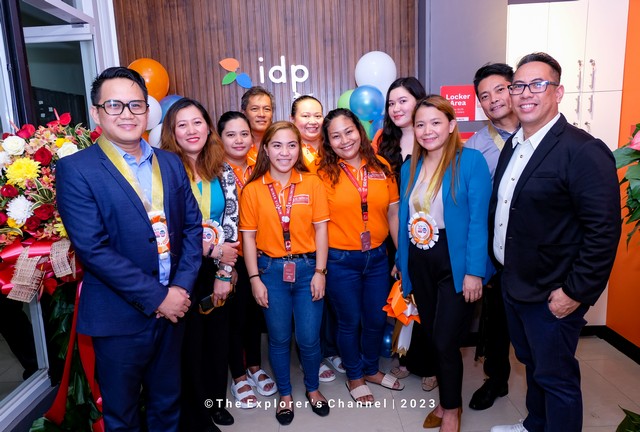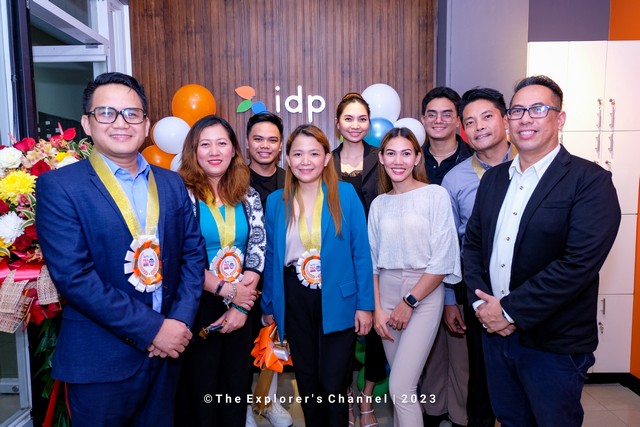 The newly established IDP-Niner IELTS on Computer Lab offers examinees the convenience of opting for computer-based IELTS assessments, resulting in expedited result delivery and a more user-centric examination experience.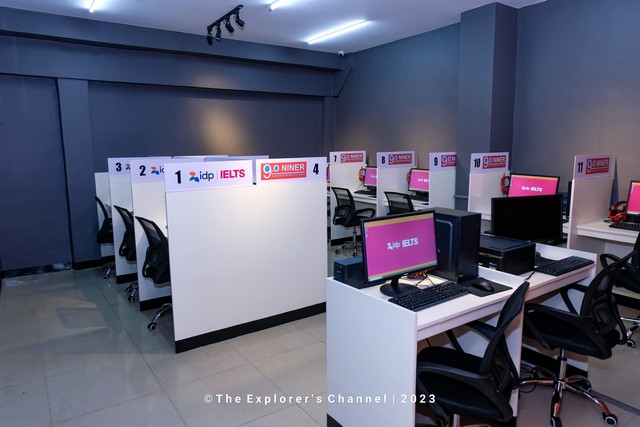 As IELTS stands as the world's most renowned, dependable, and secure assessment of English language competence, the IDP-Niner IELTS on Computer Lab simplifies the entire process. Applicants can effortlessly reserve their IELTS assessment, gain entry to a wealth of preparation materials, and sit for the examination all within a singular venue.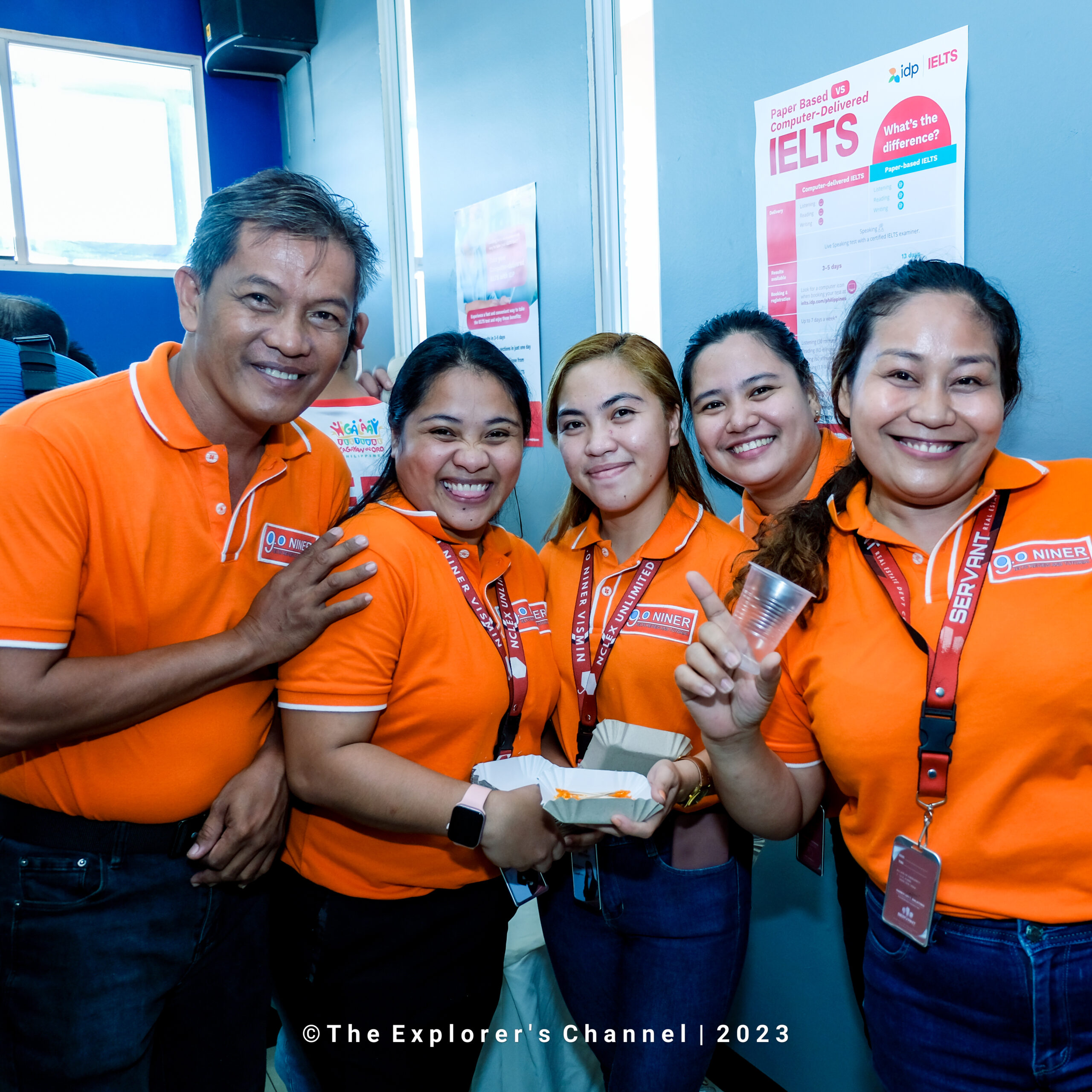 The inauguration of the IDP-Niner IELTS on Computer Lab in CDO marks IDP's third such facility in Mindanao and its 13th across the Philippines. This innovation allows candidates to complete the Reading, Listening, and Writing components on a computer, along with a Video Call Speaking (VCS) assessment with an IELTS examiner, thus enabling participants to conclude the entire evaluation within a single day. Furthermore, results are promptly released within three to five days, while an array of testing slots becomes available.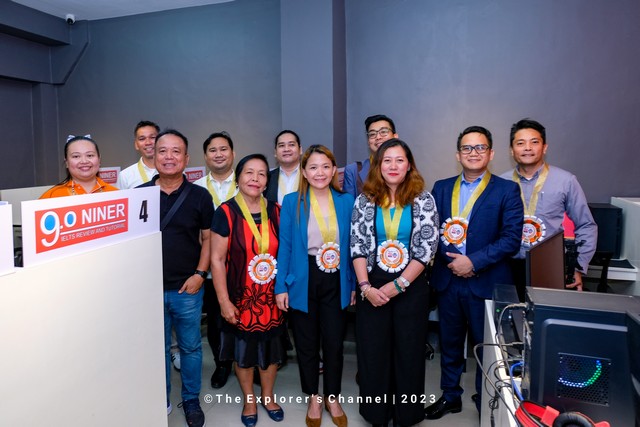 Committed to assisting individuals from diverse professions in realizing their aspirations of overseas work and migration, IDP Philippines and 9.0 Niner IELTS Review Center have come together in this endeavor. This pioneering IELTS on Computer Lab in Cagayan de Oro City affords test takers the platform to exhibit their English language expertise to global institutions and establishments.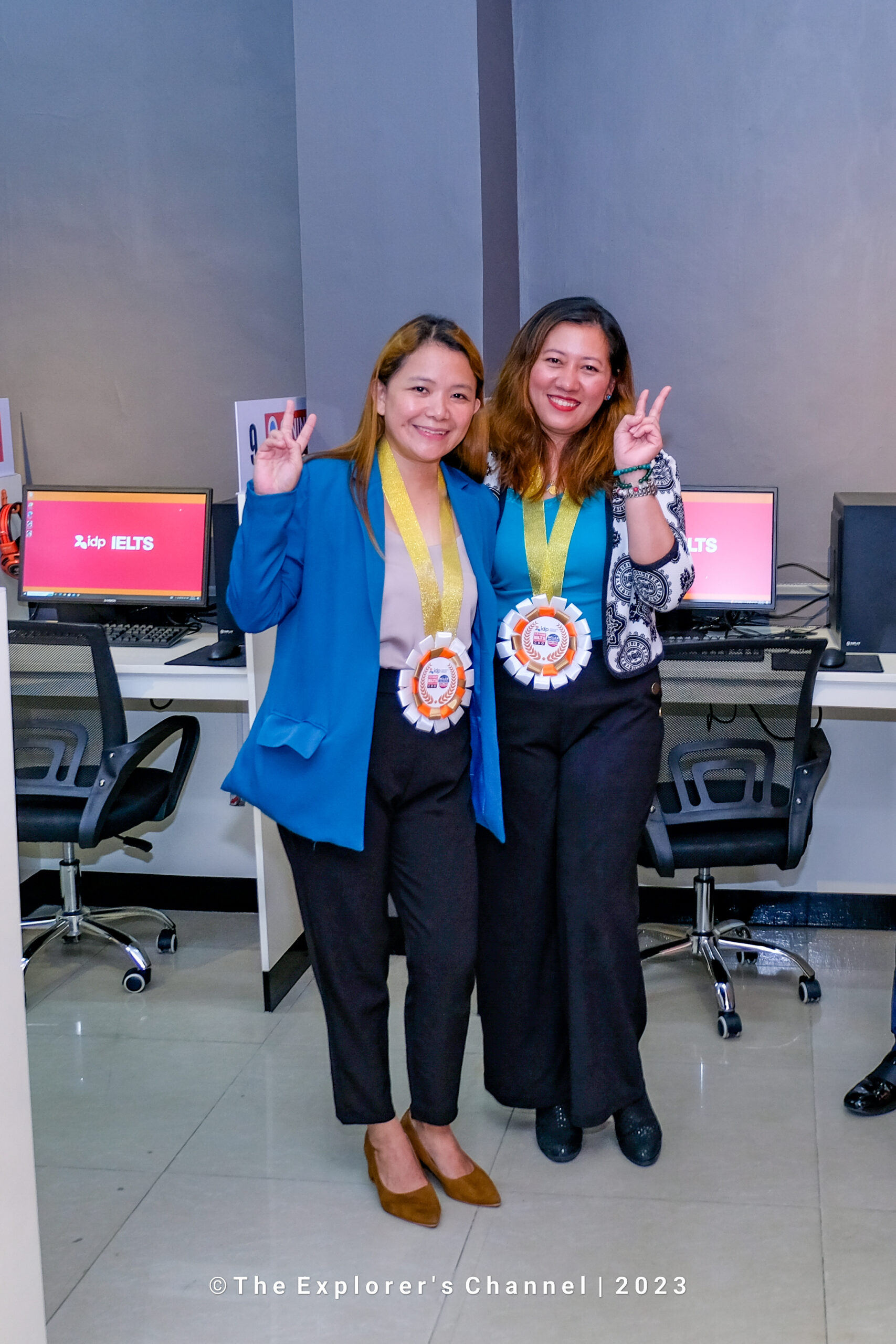 With over three million IELTS examinations administered annually, IELTS maintains recognition by more than 11,000 organizations across 140 countries, encompassing universities, employers, immigration authorities, and professional bodies. The fresh IDP-Niner IELTS on Computer Lab is conveniently situated on the 3rd Floor of the Rodisa Building, Velez Street, Cagayan de Oro, Misamis Oriental, 9000.
Grand Opening Ceremony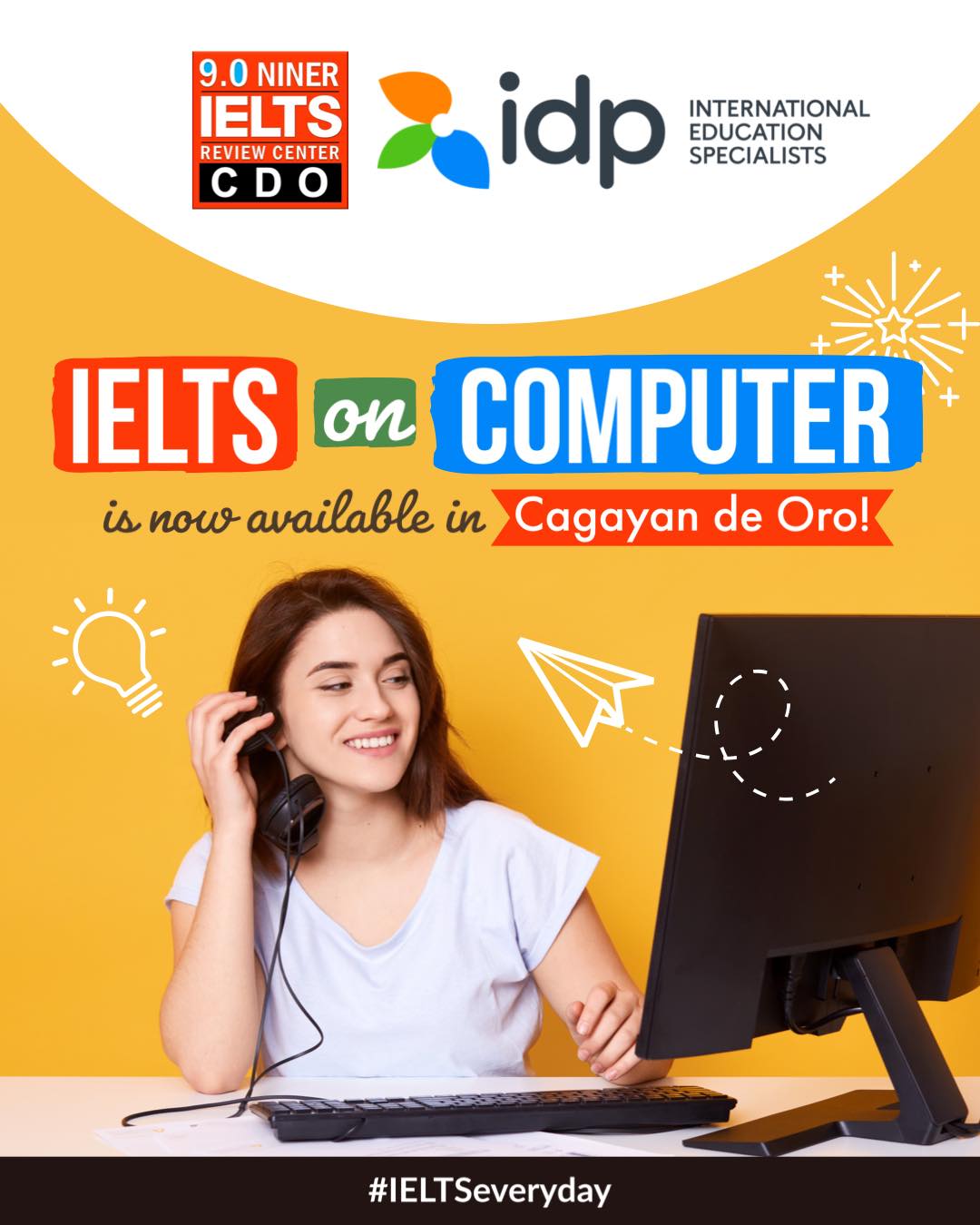 August 4, 2023 – The city of Cagayan de Oro witnessed a remarkable event yesterday as the much-anticipated grand opening of the IDP and 9.0 Niner IELTS Review Center on Computer took place. The inauguration marked the beginning of a new era in test preparation and language proficiency assessment.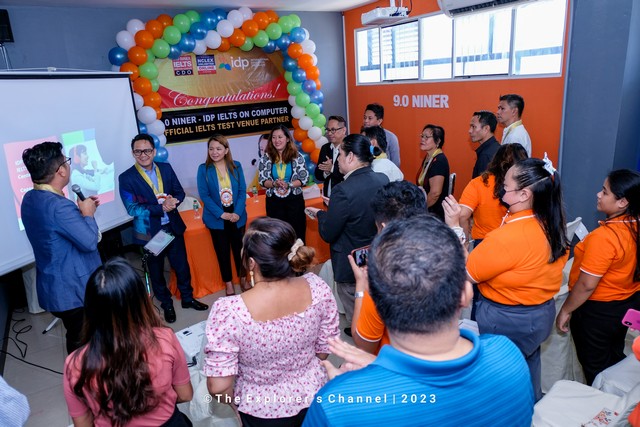 The event commenced with an air of excitement and enthusiasm, drawing attendees from various backgrounds. The Grand Opening was orchestrated with meticulous planning, providing a seamless and engaging experience for all participants.
Hosted by R-funk Ylaya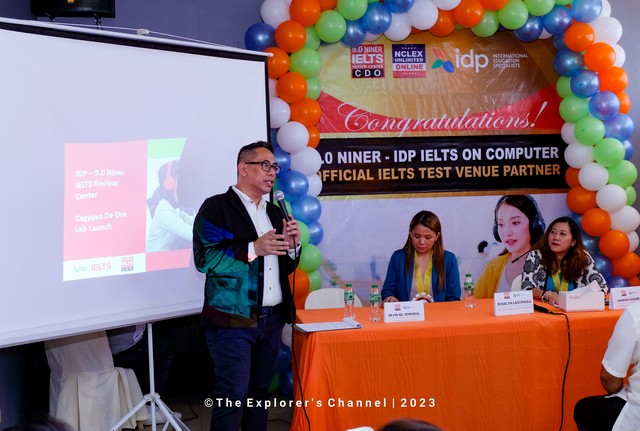 The opening ceremony was gracefully led by the charismatic R-funk Ylaya. With his vibrant energy and charming demeanor, he ensured that the event's proceedings remained engaging and lively throughout.
Pastoral Discourse and Inspirational Message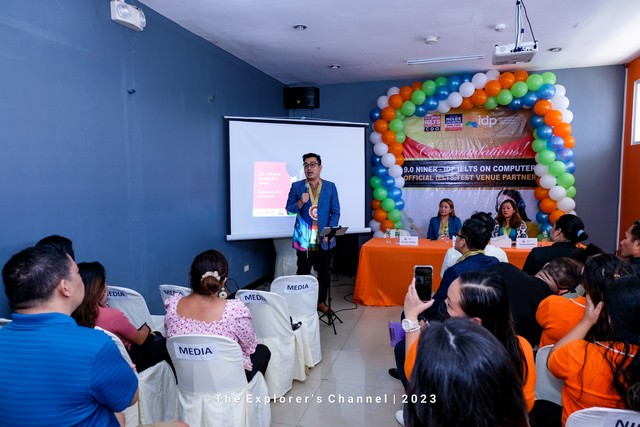 The celebration started on a contemplative note with a touching pastoral discourse and an inspirational message. This segment aimed to set a positive and introspective tone for the rest of the proceedings, emphasizing the significance of education and personal growth.
Messages from the Owners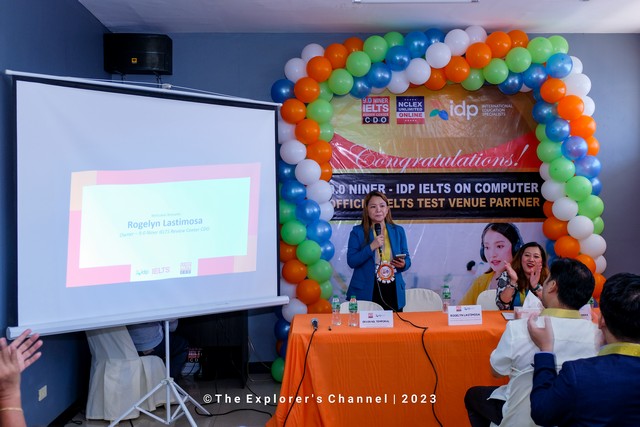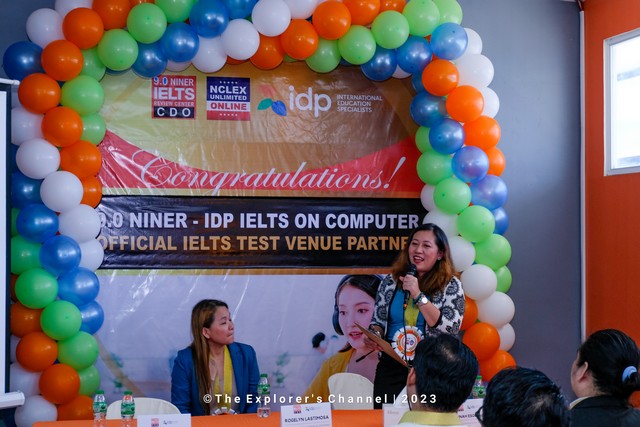 Attendees were privileged to hear heartfelt messages from the visionary owners of the IDP and 9.0 Niner IELTS Review Center on Computer. Their speeches echoed their dedication to providing top-tier education and test preparation services, aiming to facilitate academic and professional success for the community.
Ribbon-Cutting Ceremony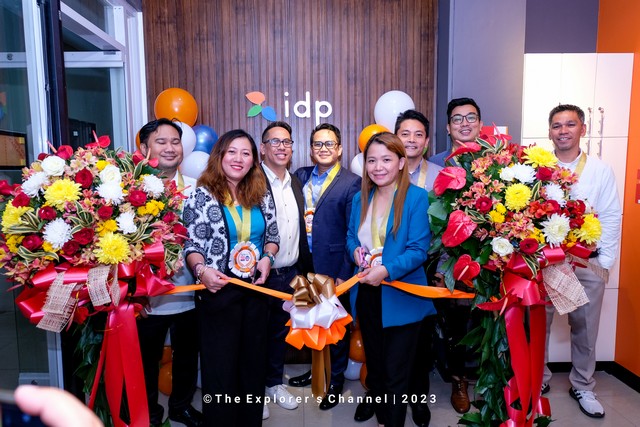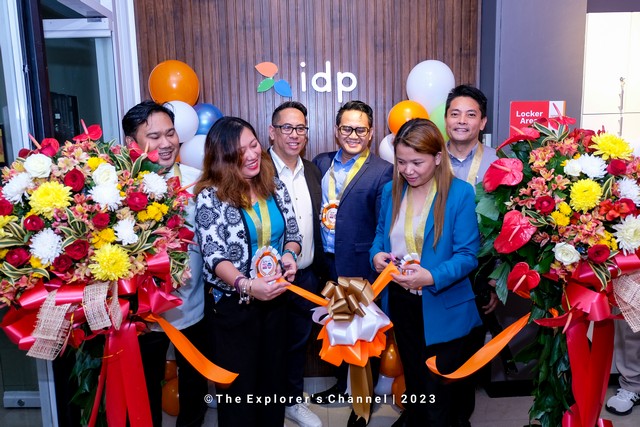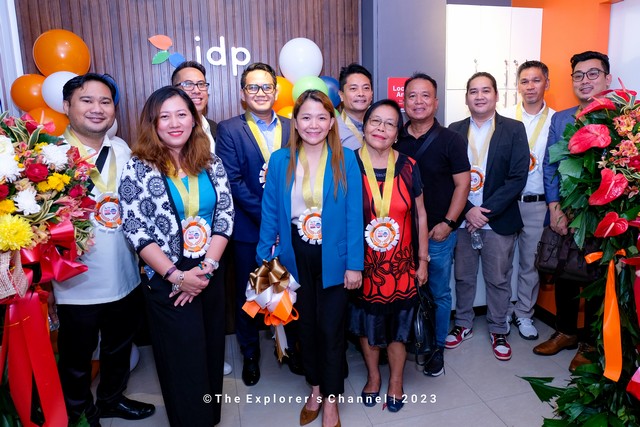 The highlight of the event was the ceremonial ribbon-cutting, symbolizing the official opening of the review center. Mr. Gary Lou Balatero, the esteemed CEO of Servant Real Estate Development Corporation, along with Mr. Jecar John Ezling, Sales Training Director of the same corporation and Part-owner of IELTS on Computer Testing Center, Ms. Rogelyn Lastimosa (CEO of Red Umbrella Group of Companies) and Ms. Hannah Jodeza Esguerra (IELTS Operations & Business Development Manager) took the honor of cutting the ribbon. They were joined by two other co-owners and R-funk Ylaya, Marketing Director of Servant Real Estate Development Corporation and Part-owner of IELTS on Computer Testing Center. This symbolic gesture marked the start of a journey toward excellence in language proficiency assessment.
Interactive Facility Tour and Demo Test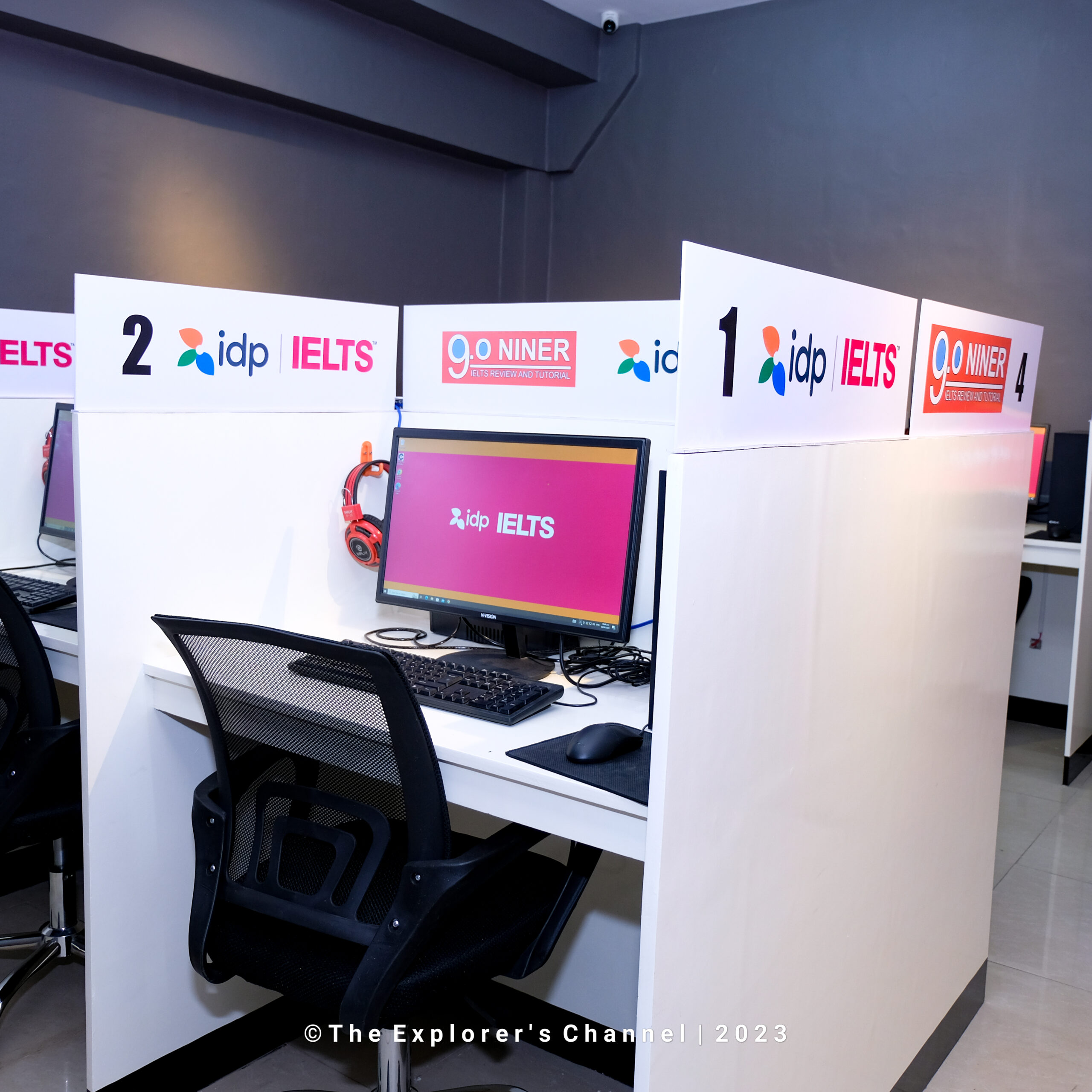 Following the ribbon-cutting, esteemed members of the media and prominent bloggers were granted an exclusive tour of the state-of-the-art facility. They had the opportunity to witness the advanced technology and resources available to students.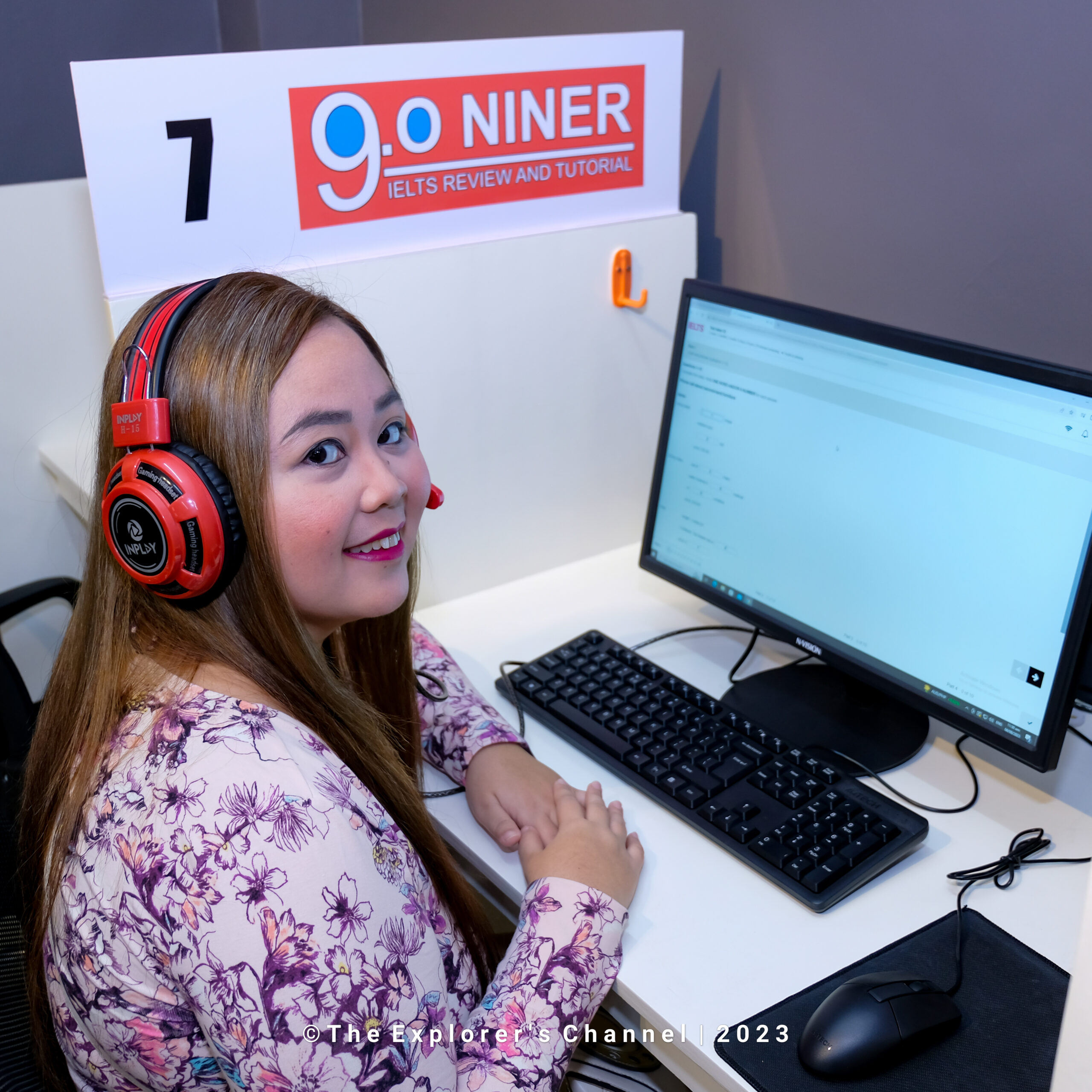 The guests were also invited to take a demo test, allowing them to gain firsthand experience of the center's services and innovative approach to IELTS preparation. I experienced it on hand and was amazed by the technology.
Culinary Delights and Social Interaction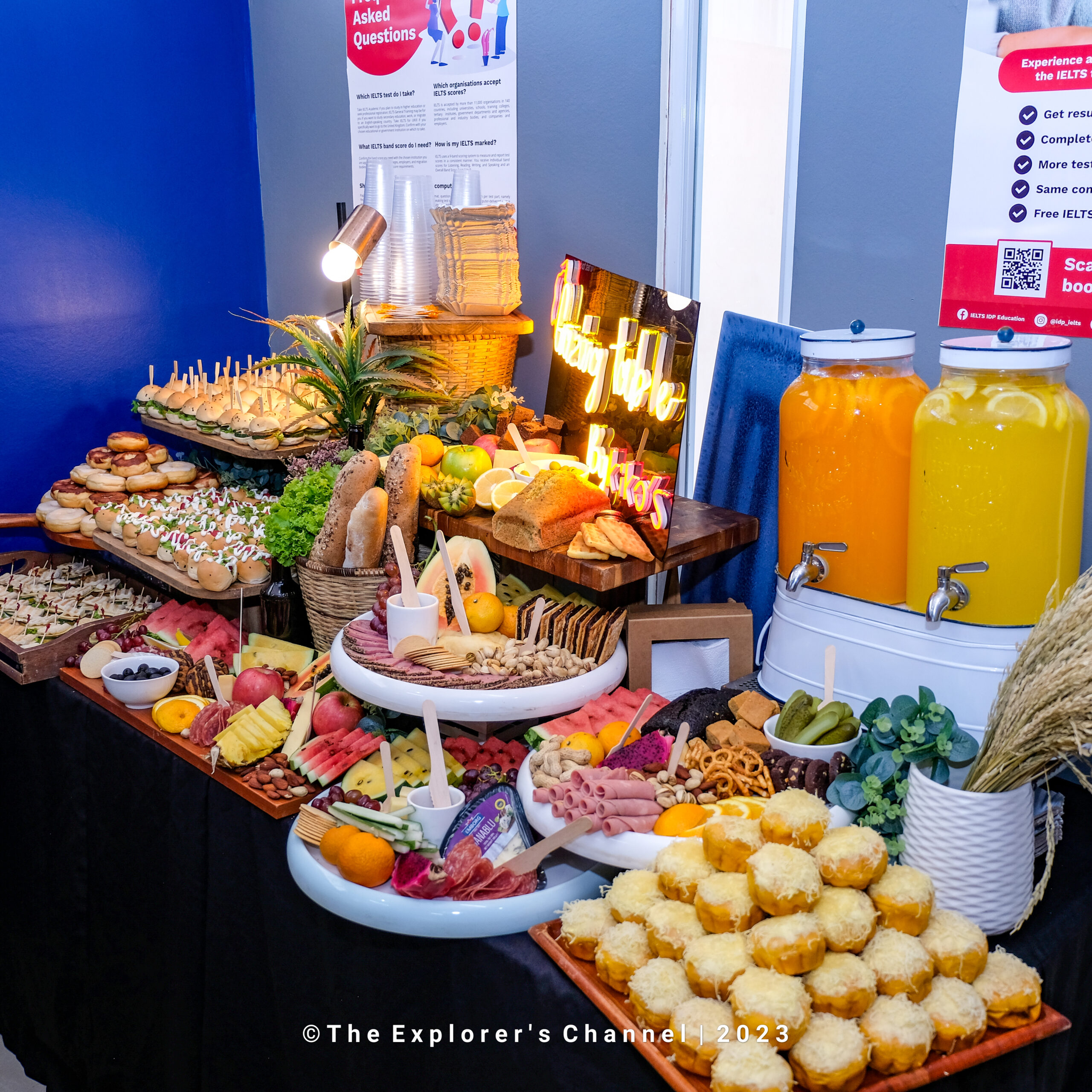 The celebration concluded on a delightful note with a captivating cocktail spread, providing an array of delicious snacks and beverages. The casual setting encouraged the guests to interact and network, fostering an atmosphere of camaraderie and community engagement.
The grand opening of the IDP and 9.0 Niner IELTS Review Center on Computer was a resounding success, leaving attendees inspired and excited about the educational possibilities that lie ahead. The event not only showcased the commitment of the owners to exceptional education but also affirmed their dedication to fostering growth, learning, and success within the Cagayan de Oro community.
Promos and Offerings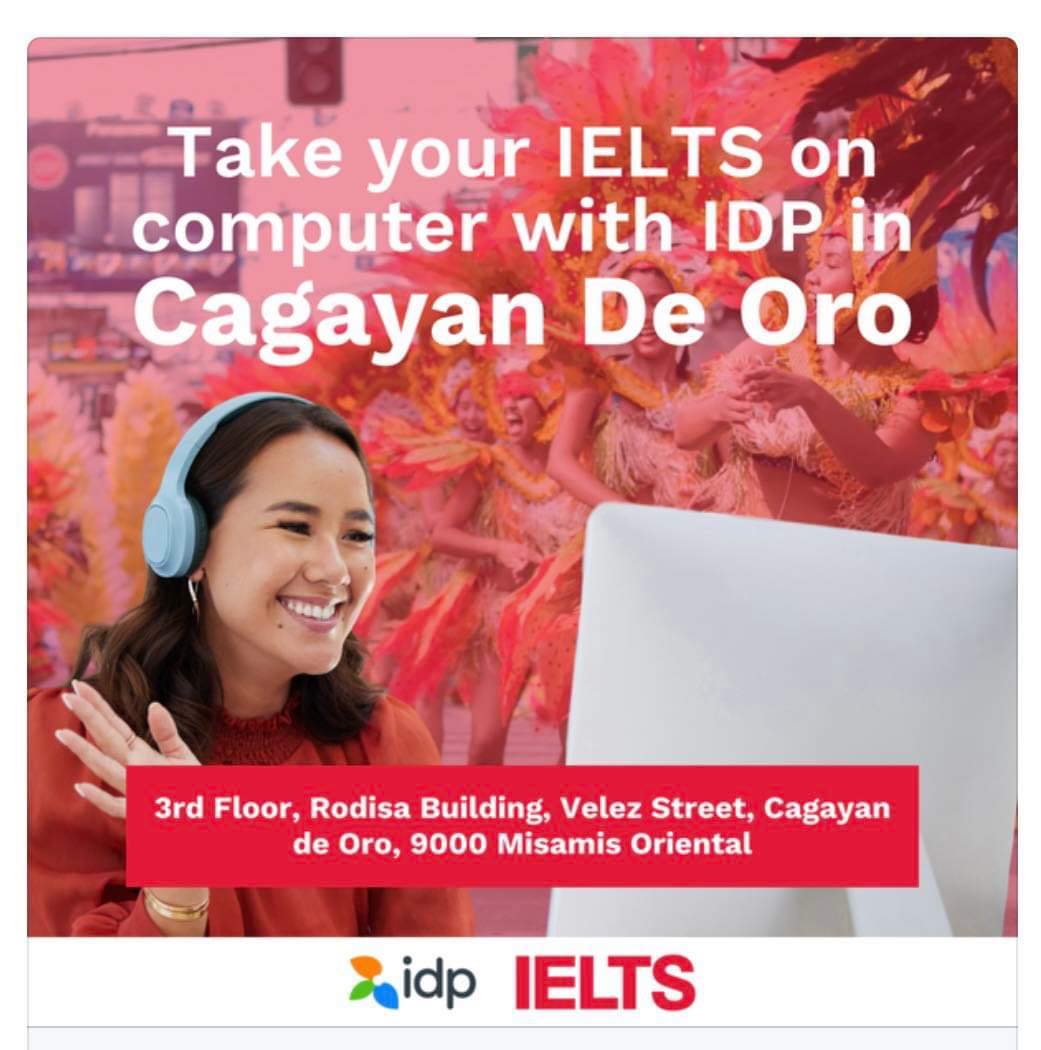 Take the IELTS with IDP and get these freebies from them:
FREE ONLINE REVIEW for 2 months (recorded videos, computer-delivered practice tests, model essays, sample speaking responses, interactive grammar & vocab exercises)
FREE BOOK of your choice
A chance to win a REFUND of your IELTS exam fee worth 12,350pesos
FREE one-on-one coaching for 20 minutes
FREE soft copy of mock exams (12 versions, total of 36 hours)
Enrollees support group chat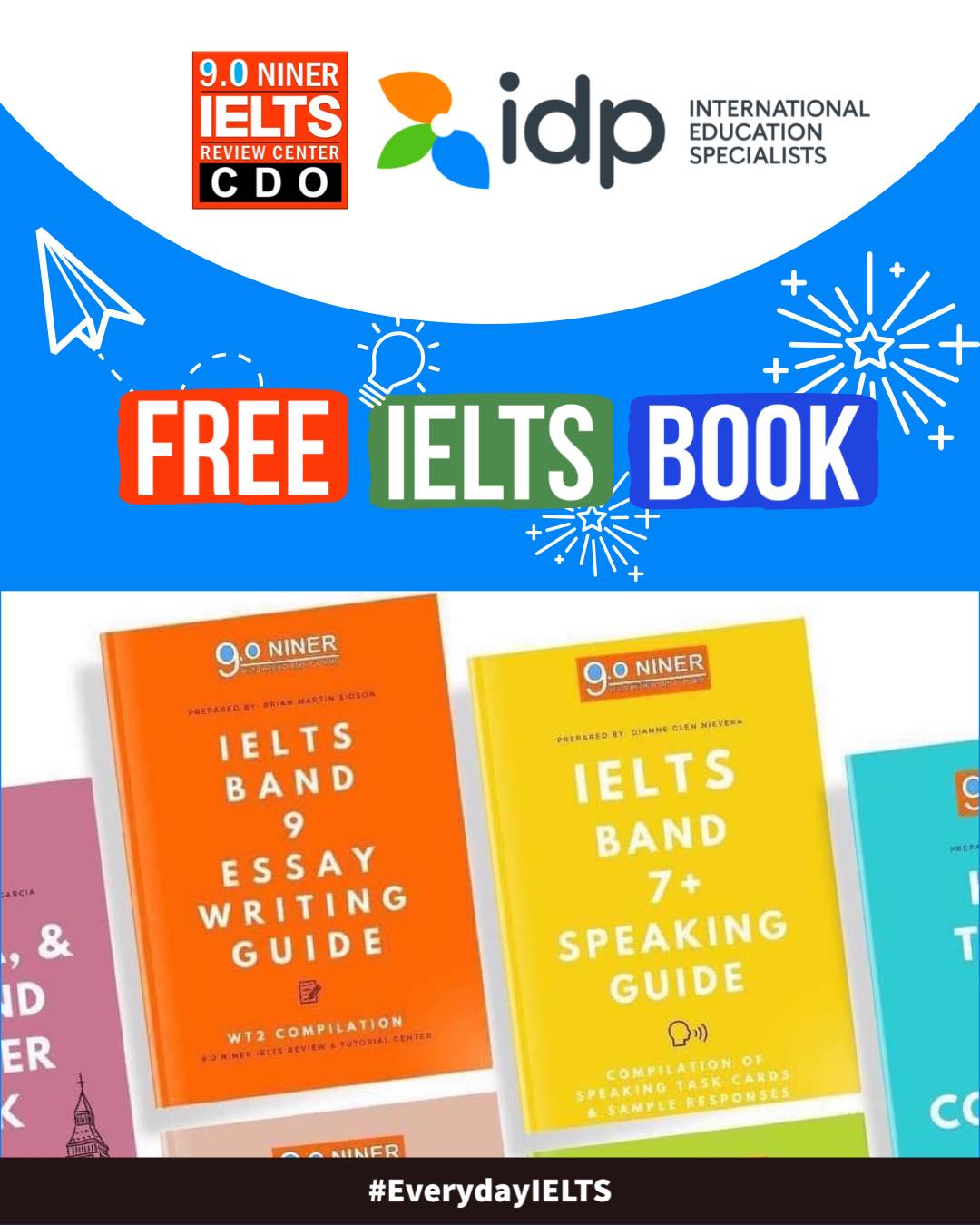 NOT APPLICABLE To:
Overseas residents
PH residents who have not registered for the IELTS exam with IDP in Cagayan De Oro
HOW TO AVAIL?
Register for the exam using this link:
https://ielts.idp.com/book/IELTS?countryId=164&testCentreId=53
Select Location: CAGAYAN DE ORO
Select Test Module: ACADEMIC or GENERAL TRAINING
Select Preferred Venue: CAGAYAN DE ORO – Computer-delivered IELTS
Select Preferred Test Date: Wednesday or Thursday or Friday or Saturday
Once IDP confirms your exam payment, please visit 9.0 Niner to claim your FREE BOOK.
Contact Information
For more information, you may send them a direct message on their Facebook Pages:
Facebook Pages:
9.0 Niner IELTS Review Center CDO
https://www.facebook.com/9.0ninercdo
IDP Education
https://www.facebook.com/idpeducationph
IELTS IDP Education
https://www.facebook.com/idpphilippines
Alternatively, you can also reach them at the following contact details:
Mobile Number: 0960 270 6385
Email: [email protected]
Website: https://www.nineronlinereview.com/
Address: 3rd Floor, Rodisa Building, Velez St., Cagayan de Oro City