One of Cagayan de Oro's most-loved restaurant cafes is Missy Bon Bon. They're not only known for their reasonably-priced gourmet dishes but for their store's aesthetics as well.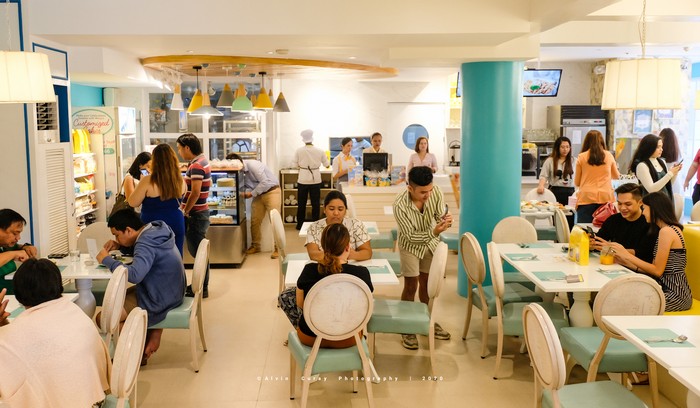 Its warm, cozy atmosphere and dainty store design that attracts customers of all ages. There's just something about Missy Bon Bon that draws people, it's like a magnet of good vibes. A comfortable place to chill and enjoy pastries with friends or even hold small meetings.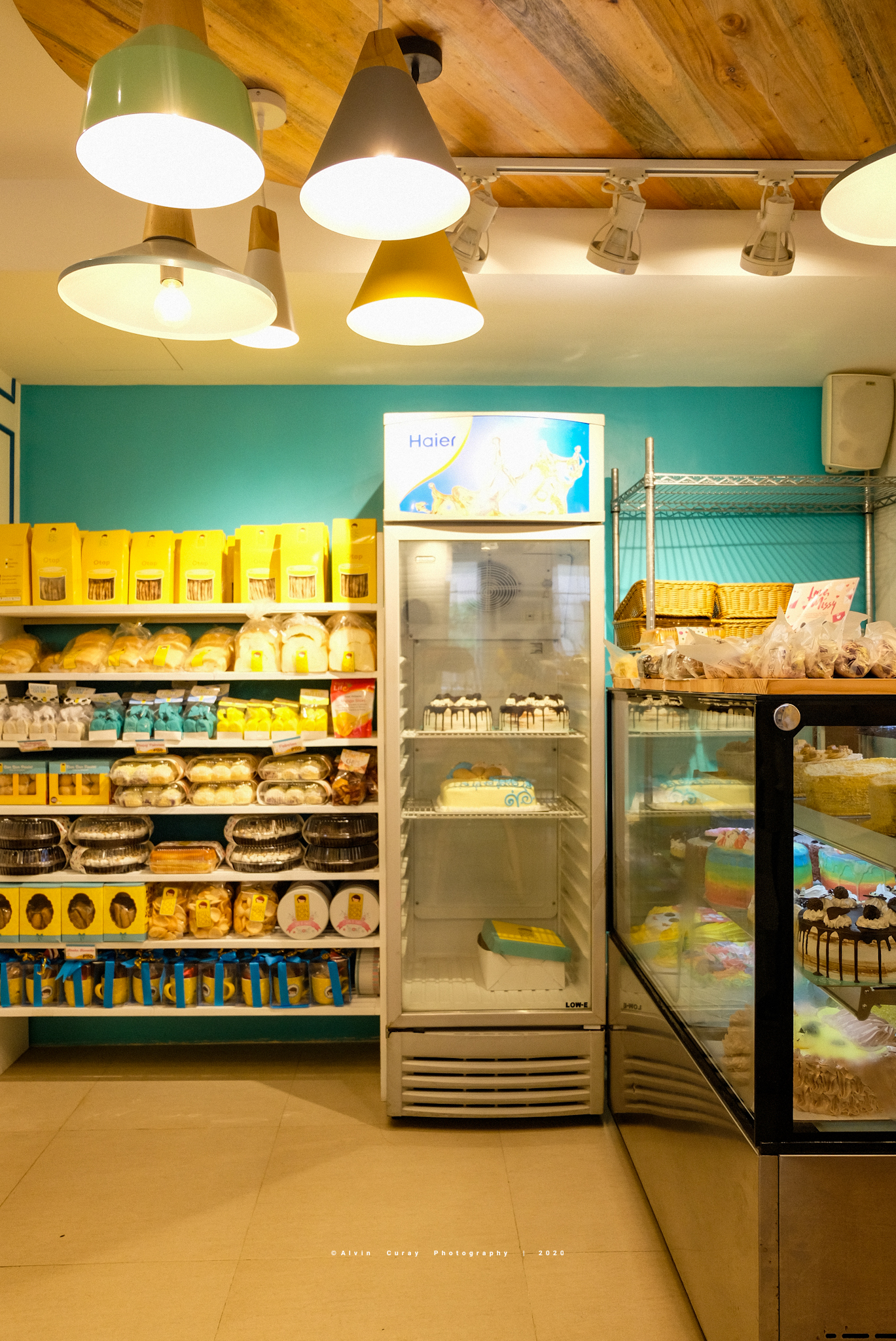 No wonder a lot of people missed it so much during quarantine season. It's a good thing that Missy Bon Bon offers take-out, pick-up, and delivery services!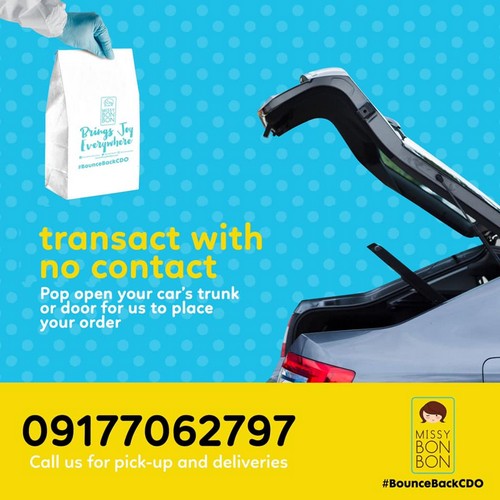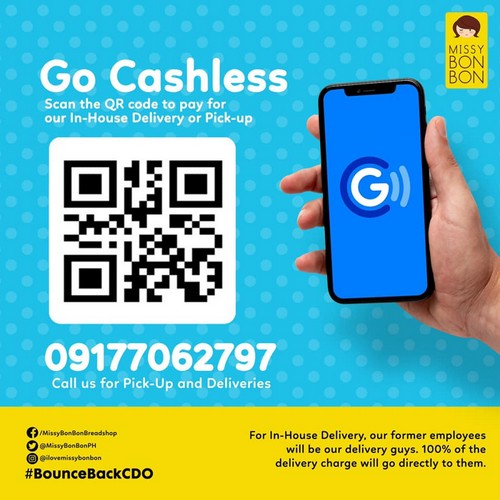 That means you can still enjoy their food at the safety of your own home. Have your fave Missy Treat delivered at your doorstep!
Below is their Menu for your Delivery Orders: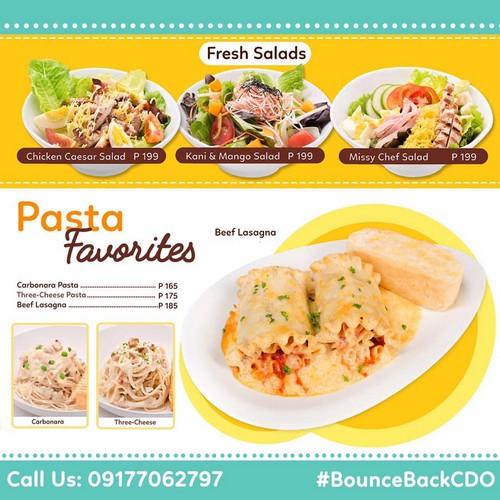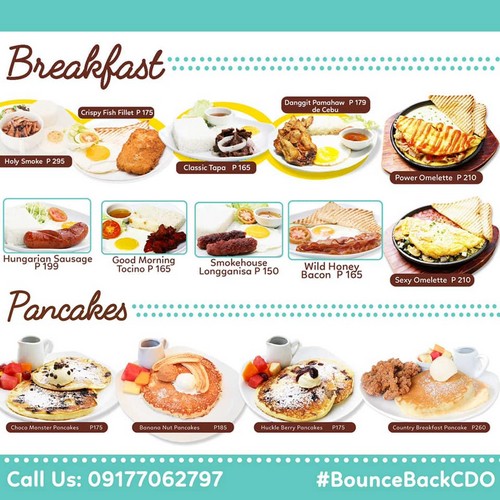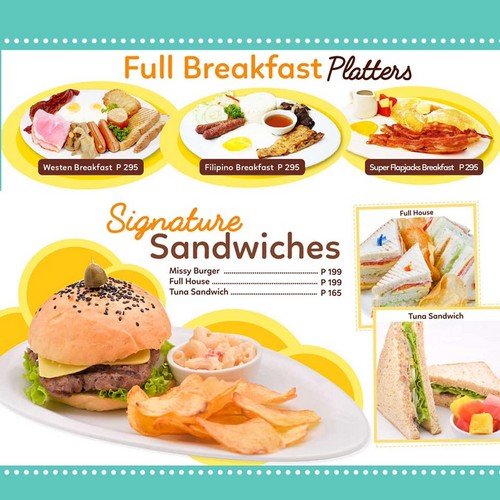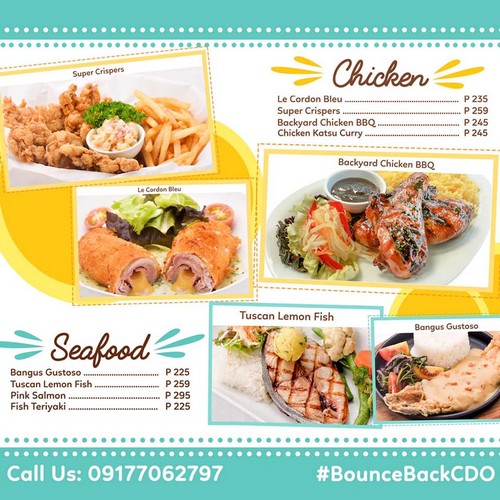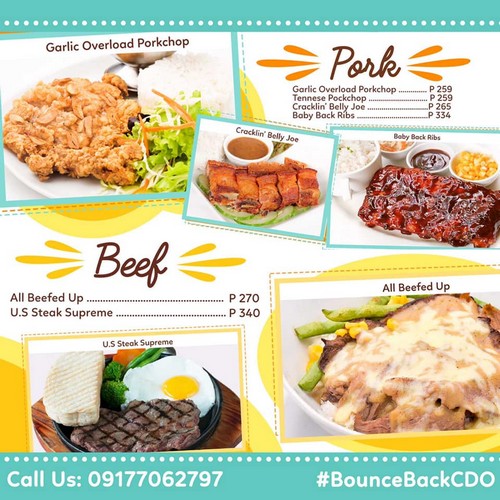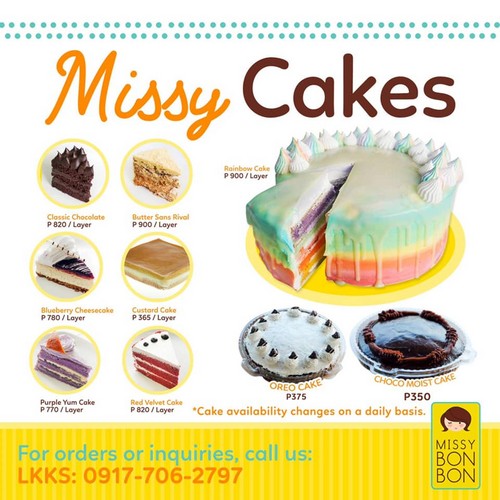 You can order through their form here: https://m.me/MissyBonBonBreadshop?ref=OrderMBB
Here's how Missy Bon Bon ensures the safety of their customers and employees:
For those who prefer to dine at Missy Bon Bon with friends or family, Missy is now open for Dine-In! So if you happen to be at Limketkai Center, you can easily drop by for your favorite Missy Treats.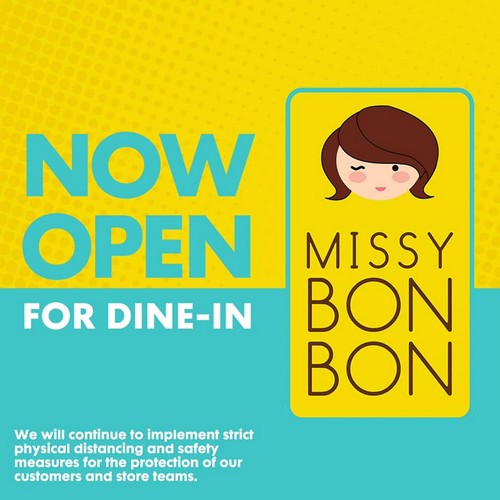 You don't have to worry about a thing because rest assured they are continuing to implement strict sanitation practices to ensure that you have a safe dining experience.
New Offerings and Cake Giveaway
Missy Bon Bon has a new offering called Cheesy Bon Bons which is now available at their Limketkai Branch! These delicious bread balls of cheese will surely make your afternoon snacks more interesting.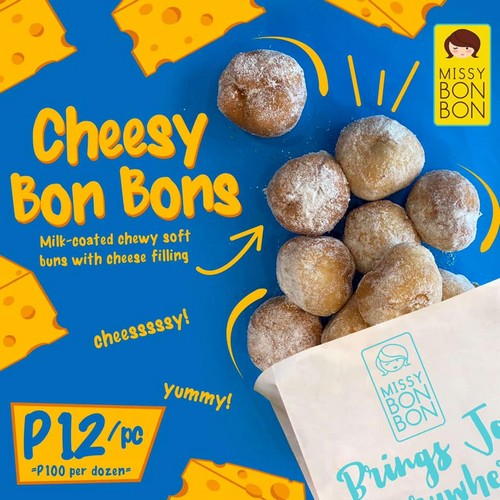 Father's Day is just around the corner and what better way to celebrate and show your Dad how much you love him than by giving him Missy Bon Bon's "To My Dad" cake!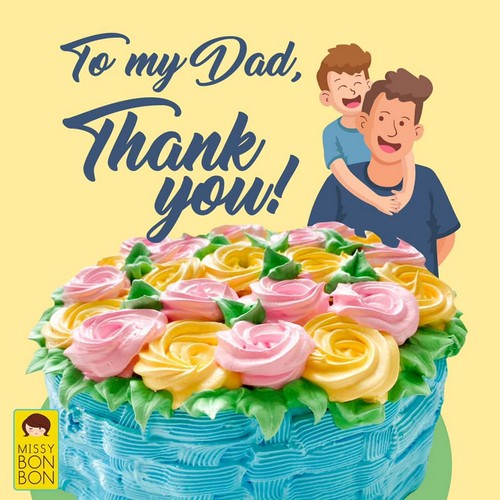 If you want to WIN a FREE Cake Giveaway, here are the Mechanics of Missy Bon Bon's Facebook Contest:
Simply LIKE their page (https://www.facebook.com/MissyBonBonBreadshop) and FOLLOW them (https://www.instagram.com/ilovemissybonbon) and (https://twitter.com/MissyBonBonPH)
Share the post and tag your dad in the caption.
Winners will be randomly chosen via random picker.
The contest runs until June 19, 2020. The announcement of winners will be on June 20, 2020.
Prizes:
Three (3) lucky winners of To my Dad cake, will be randomly chosen via online picker.
So join now and get the chance to win this extremely delicious cake from Missy Bon Bon! Avail of their new offerings by dining in or having them delivered to your home. And have the Missy experience wherever you are!