Every woman or man wants to have the perfect skin. But sometimes, that can be hard to achieve due to the different surroundings and circumstances one is in. However, with the right skin care, it is achievable.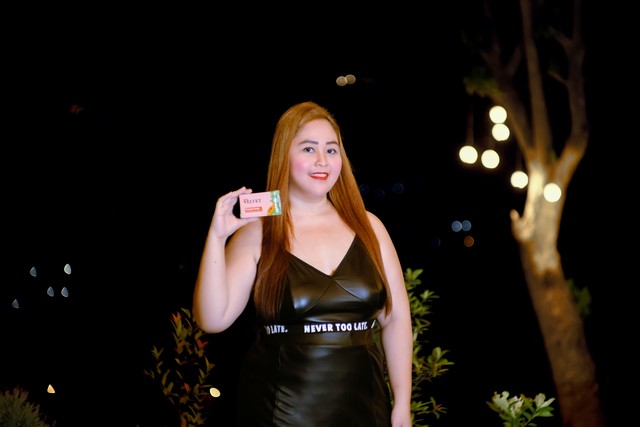 I tried it personally and I saw a great improvement in my skin. After several weeks of using them, my skin is now softer, smoother, and whiter. Do you want to know my skincare secret?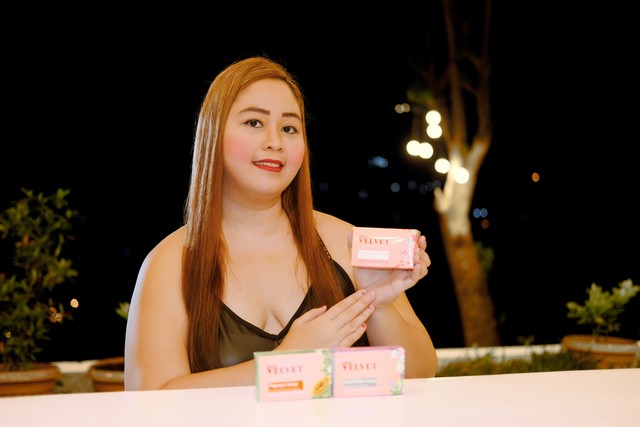 Introducing, the newest trend in skincare today, iSeek's Velvet Soaps! These soaps come in three variants, namely; the Papaya Soap, SnailWhite Soap, and Kojic Acid Soap.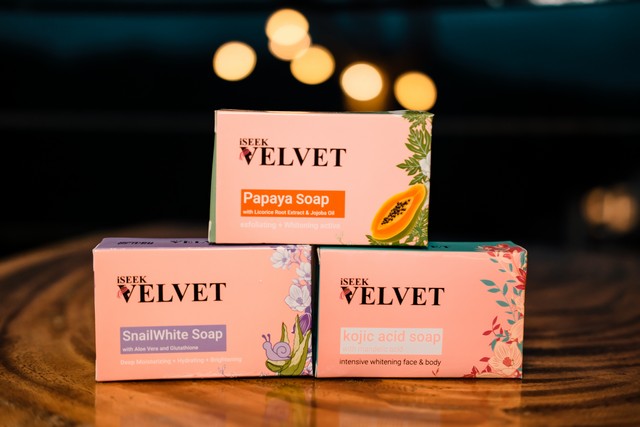 These soaps are very effective and affordable. Why are they good for the skin? Let's talk about each one of them:
iSeek Velvet Papaya Soap – Indulge your skin with the All-Natural goodness of the New iSeek Velvet Papaya Soap, made of 100% pure natural ingredients.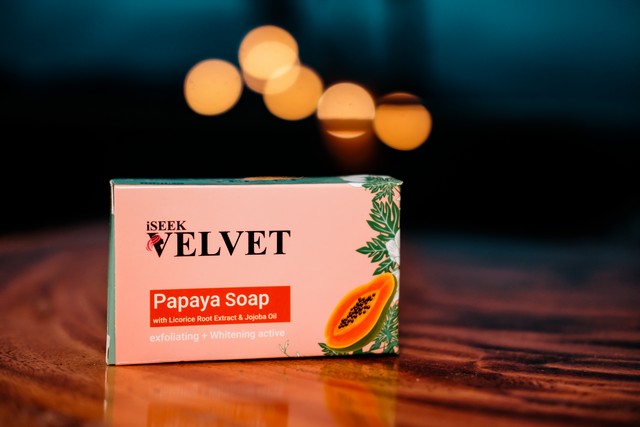 It is enriched with Papaya extracts, Licorice root extracts, and Jojoba Oil. Papaya extracts are rich in Enzymes, Vitamins A and C for whitening, skin renewal, and anti-aging effects. Licorice Root extracts are loaded with anti-inflammatory nutrients that keep the skin soft, plump, and bouncy. Jojoba Oil promotes moisturizing and exfoliating benefits unclogging the pores and helps prevent acne and blackheads revealing glowy, radiant skin.
iSeek Velvet Kojic Acid Soap – This product contains mandelic acid and can help with intensive whitening for your face and body.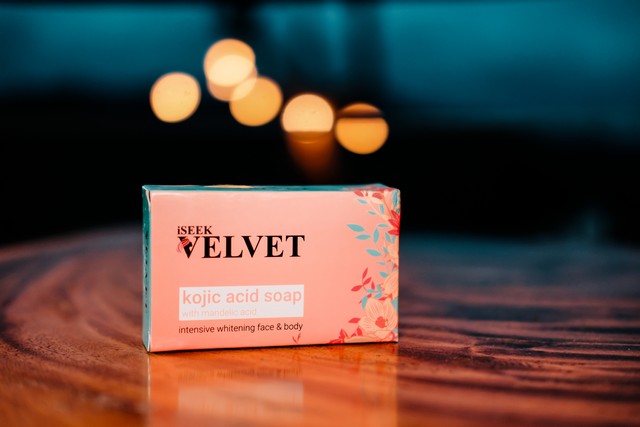 By using this product, you can achieve the flawless skin you've always wanted. It is specially formulated with two main skin whitening actives. This soap contains Kojic Acid and Mandelic Acid that effectively exfoliates dead skin cells, lightens dark spots, and diminishes uneven skin tone. Thus revealing lighter, cleaner, and smoother skin for as early as 7 days of continuous use.
iSeek Velvet SnailWhite Soap – This all-new iSeek SnailWhite Soap combines the power of Glutathione, Aloe Vera, and Snail Extracts in one, Glutathione helps in reducing hyperpigmentation, melasma, wrinkles, and uneven skin tone for a brighter skin.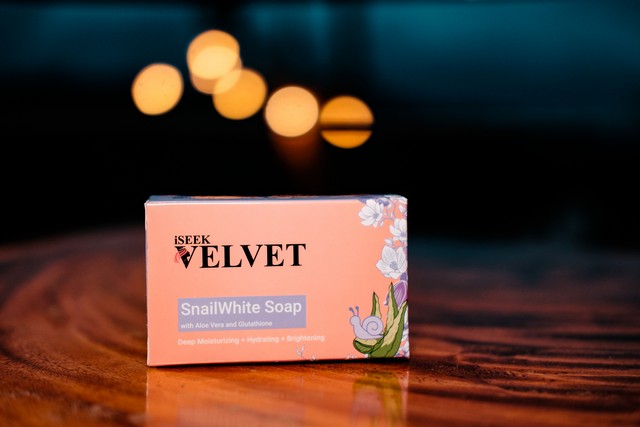 Aloe Vera Extract contains antioxidants, enzymes, and Vitamins A and C that helps hydrate, soothe and protect the skin. Snail Extract is a multi-functional active that helps stimulate the formation of collagen and elastin for smoother, softer, and youthful glowing skin.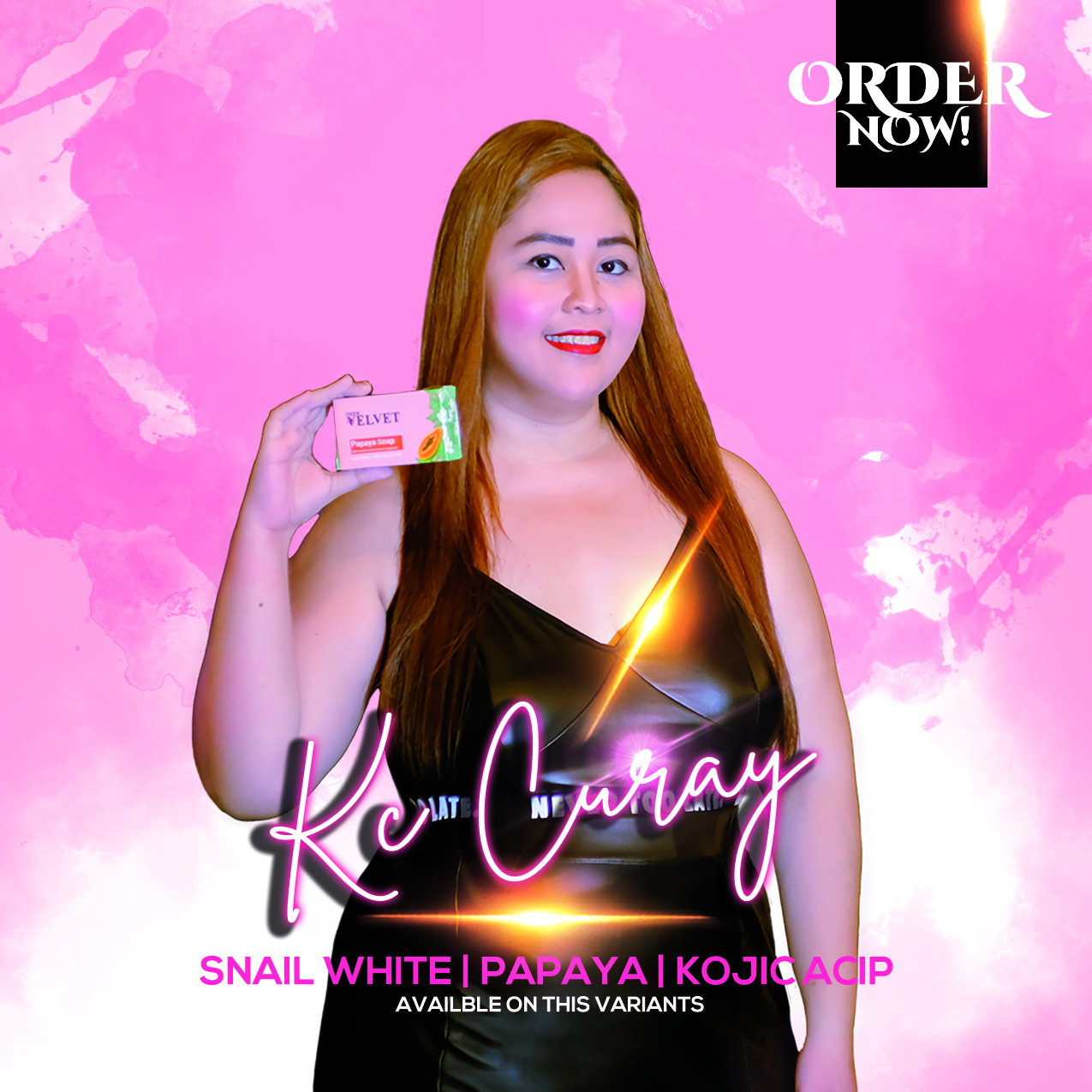 Interested yet? If so, then go ahead and try these amazing soap products by iSeek and see the difference! You will surely experience wonders on your skin once you do.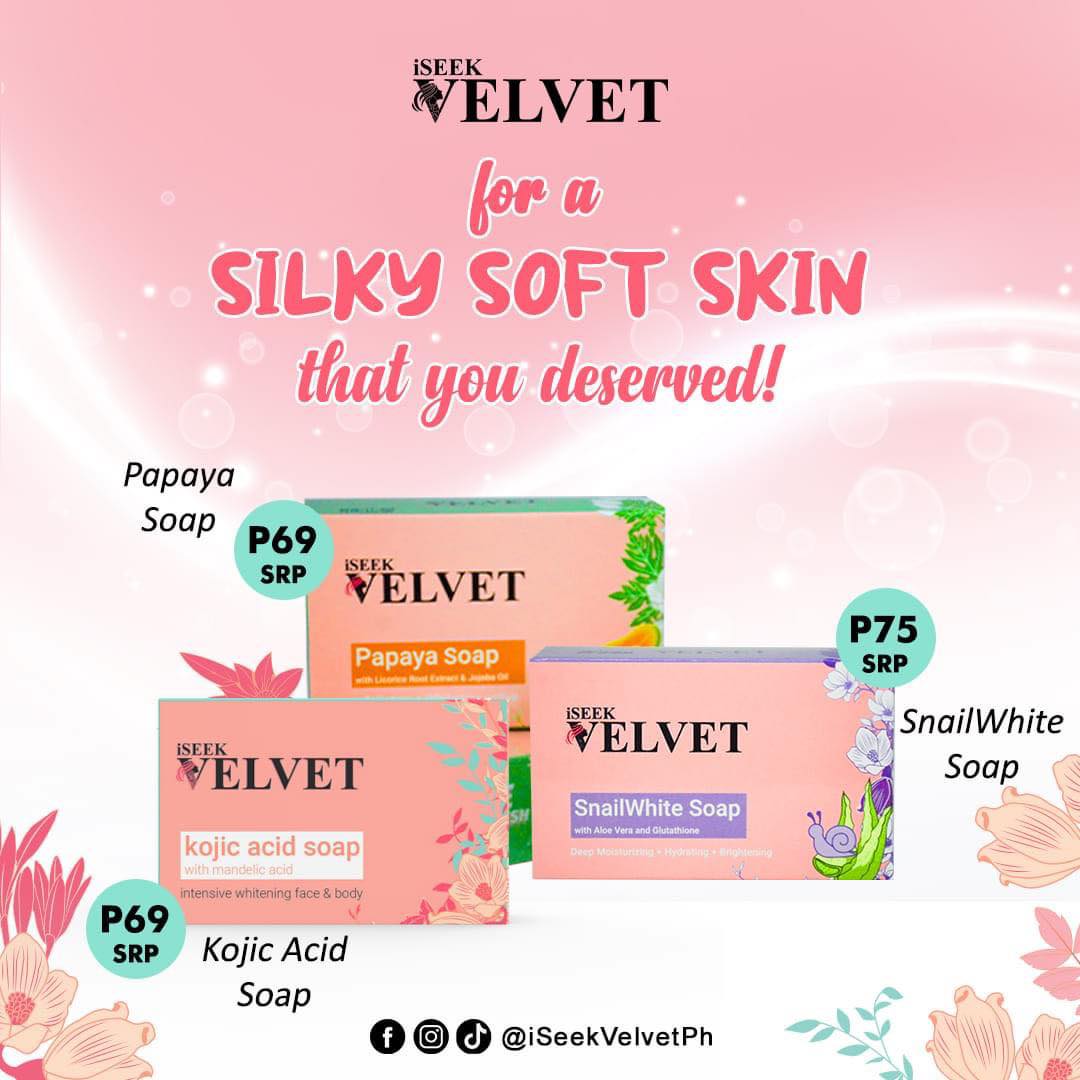 For inquiries and purchases, please call Mr. Alvin Uy at (0926)-235-5568 or send them a direct message on their Facebook Page: ISeek Velvet Mindanao CDO.