The hair is a person's crowning glory, so if there's something others will notice about you, it's the hair. However, not everybody can have great hair because of certain elements that can damage one's hair such as weather factors, one's lifestyle, hair treatments or products that didn't go well with the type of hair and other stuff. Because of this, many turn to hair stylists and salons to somehow treat their hair and make it look better, more manageable. Salon time, it's like a sweet escape for certain individuals because getting their hair styled or treated is also a form of pampering and relaxation.
But with so many salons out there, which one can you trust? Are they equipped with skilled or trained individuals who can really make your hair look and feel great? Do they use top of the line products or equipment that can give your hair what it really needs?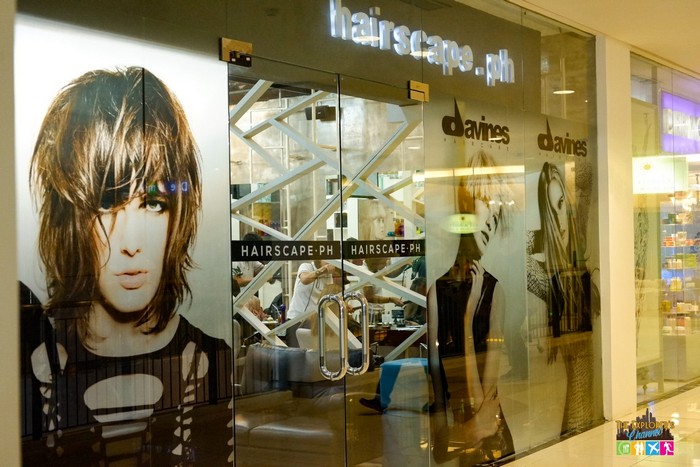 If you ask me what comes to mind when we talk about world-class styling services in a salon, I'd tell you, it's Hairscape.Ph.
A Little Background
Hairscape.ph opened its doors to the public at the 3rd level of Centrio Mall last 2014 so they've been in the business for 4 years now. They have an Iligan City branch at Robinson's Place which is already 8 months old.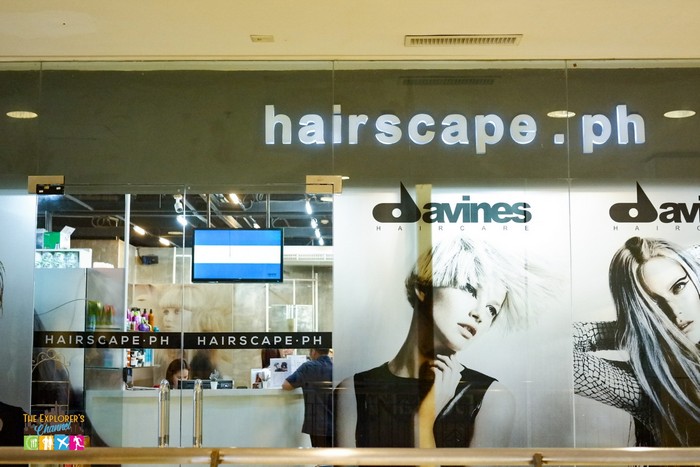 It is owned by hair stylist power couple; Uno Siao and April Siao and 3 other incorporators. Uno and April are very hands-on in the business.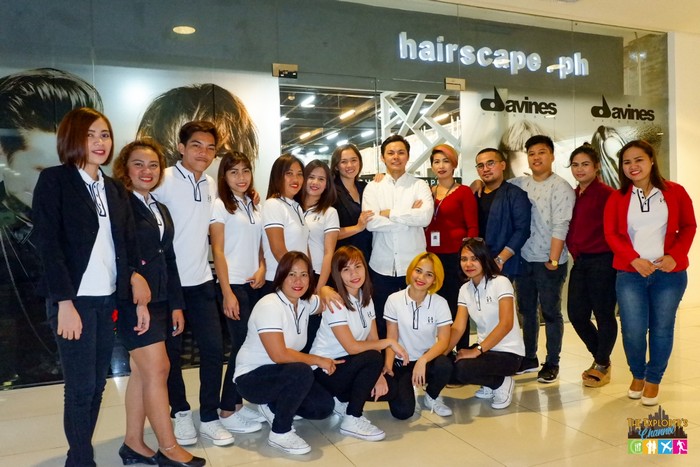 The couple are fitness buffs and both love Crossfit. April is a fitness instructor at Crossfit Kagayan and is also a teacher of Chemistry at Abba's Orchard at the same time. They are blessed with a cute baby named, Isa.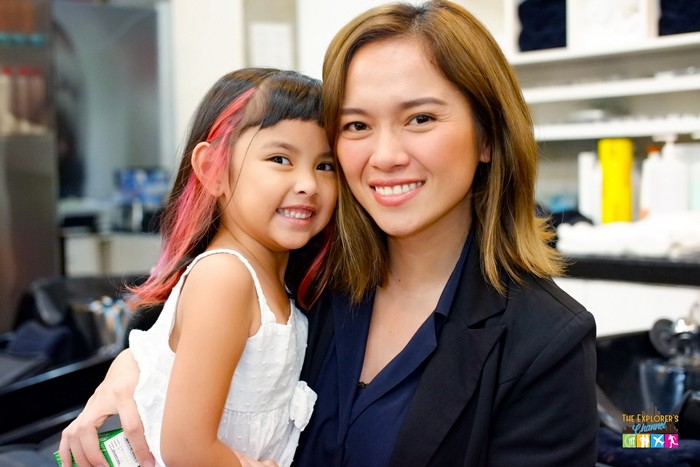 Uno Siao has several years worth of experience at Toni&Guy in Manila, which is the only International Salon in the Philippines. His stay there has contributed greatly to his present skill set which made him a rockstar stylist in the industry on the present day.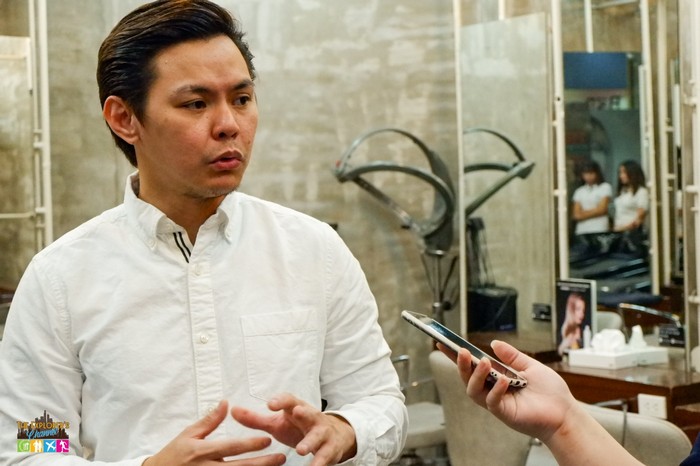 The birth of Hairscape.ph was a result of an idea between the couple and their co-business owners.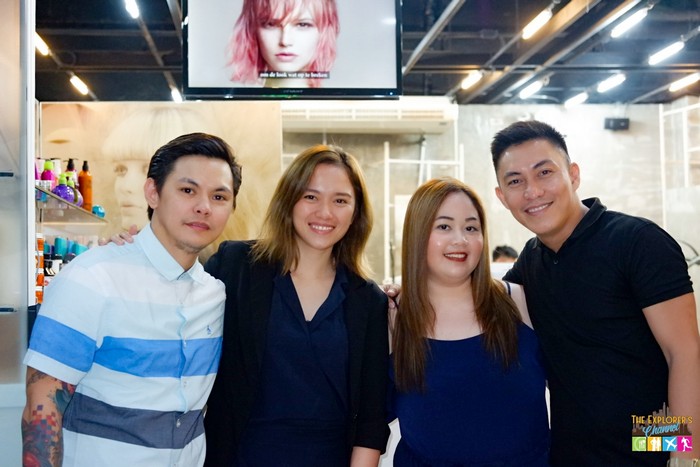 The Siao couple has a long experience/background in hair styling and this is what they consider their passion which made them pursue it in terms of business. The name Hairscape.ph came from the thought of "landscaping" or "designing" hair into perfection.
What Makes them Different from the Others
According to the Siao couple, what makes them different from other salons is that they have their own "hair language" that only them and their trained team of stylists and staff can understand.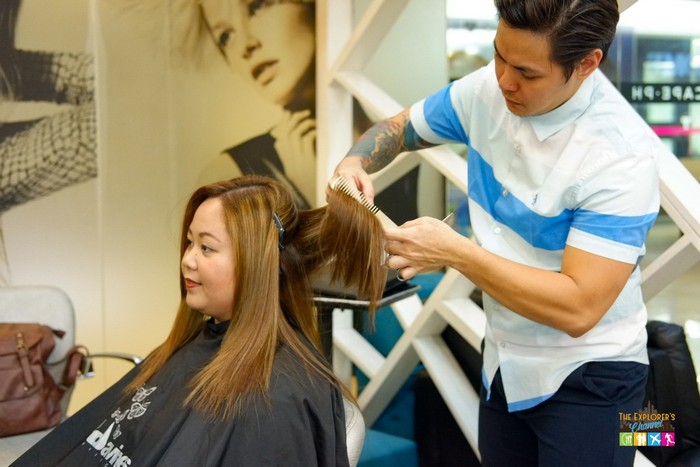 Once they see a client's hair, they instantly know what type of treatment, service or product would suit it based on its type and need. The end result of their client's look will be based on what they suggest is best and what the client wants.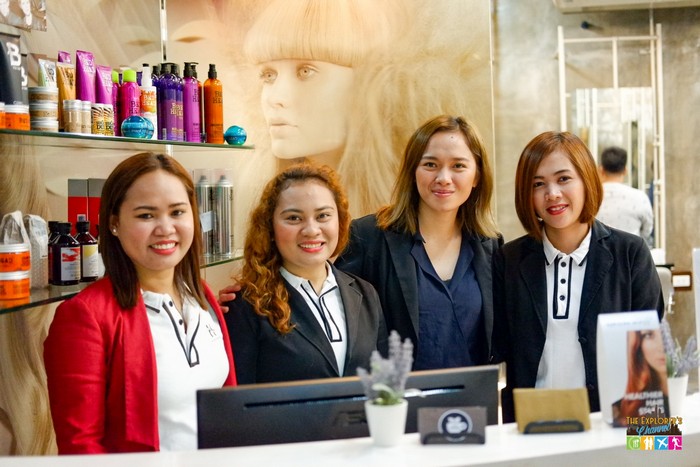 Ms. April Siao said that they always ensure quality and want their clients to be happy after they have serviced them. Their staffs are friendly, polite and warm. Clients are also treated to free coffee or tea during their stay at Hairscape.ph.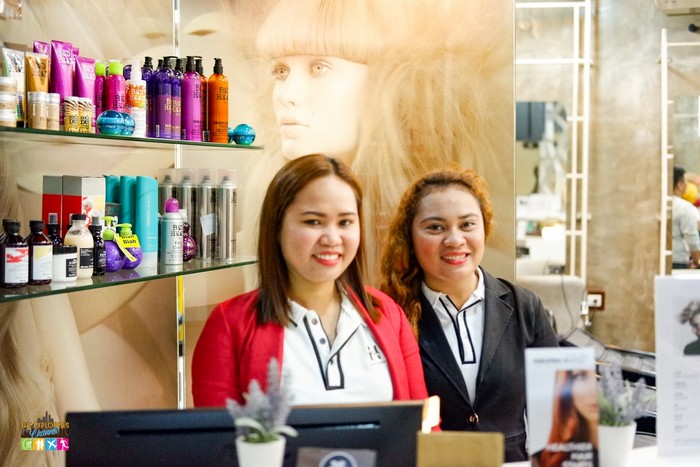 Aside from that, they also use only the best and top of the line products in the hairstyling industry which are "Bed Head" and "Davines" to make sure that their clients only get the best of what they have to offer.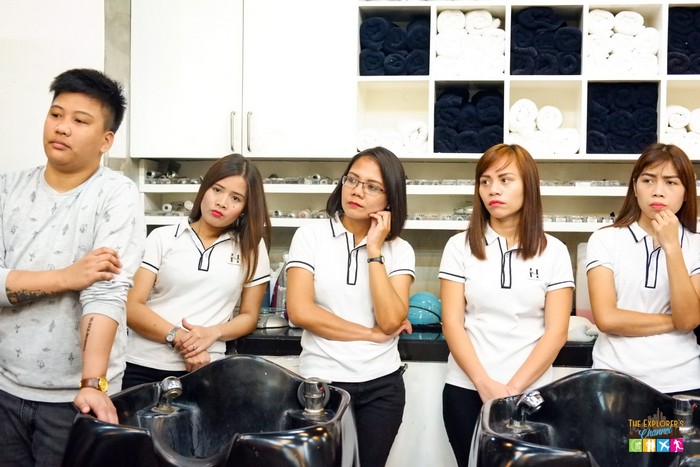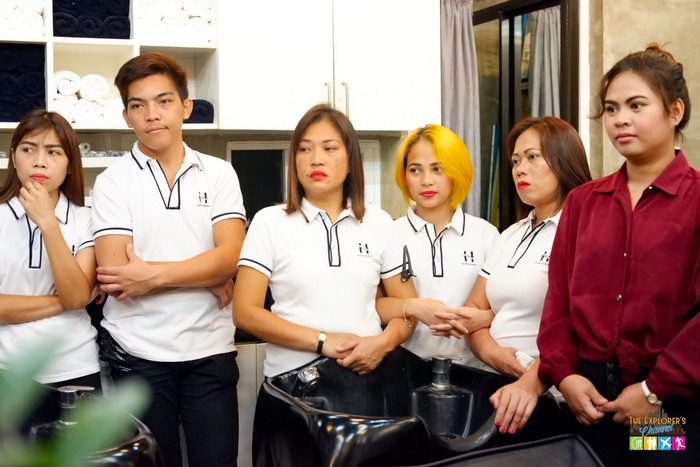 Their stylists are also well-trained and have different personalities which they carefully infuse into their work; they are indeed unique in their own way.
Concept and Design
According to Ms. April, the design is minimalist and industrial which hasn't been the trend a few years back but now, many salons and establishments have adopted this concept and design since it is very modernistic and appealing to the eyes.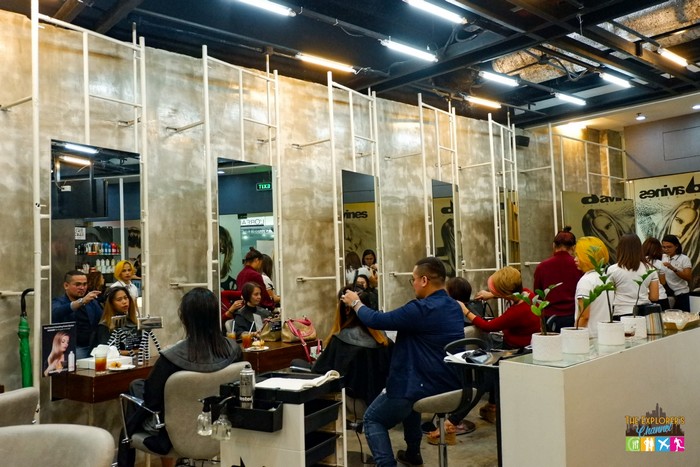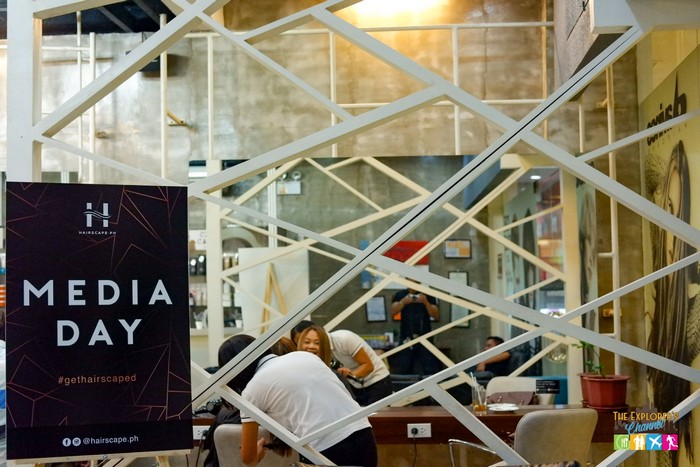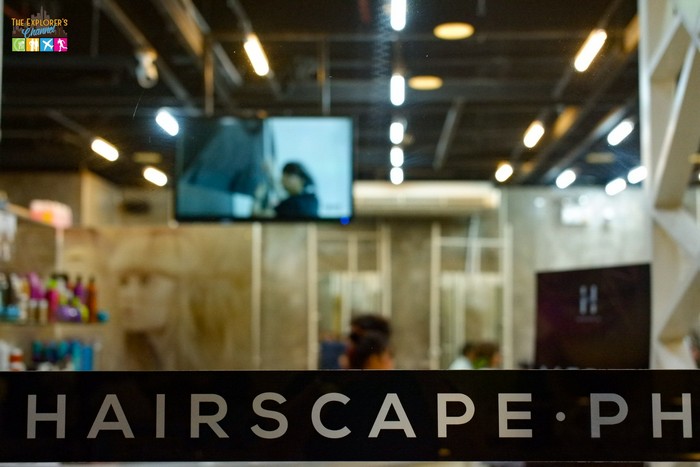 Services Offered
Hairscape.ph offers men's and women's haircut, hair-coloring, rebonding, digital perm, keratin complex, dual repair treatment, keratin infusion, vanilla bean treatment, macadamia treatment and many others.
Below is a list of their services and stylist rates: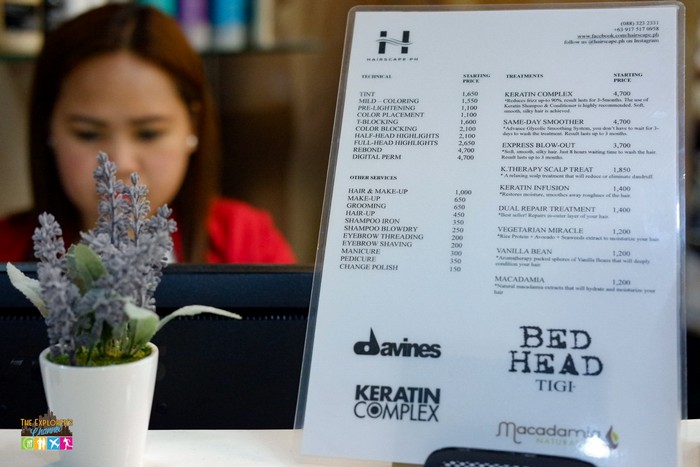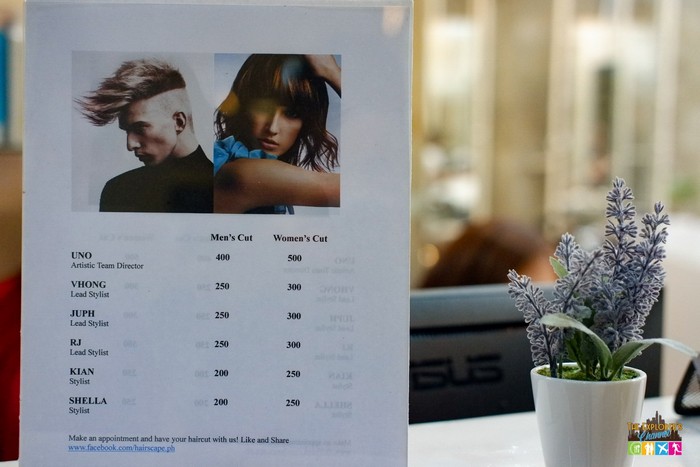 Product Offerings
Hairscape.ph has a wide range of hair products but the brands they have are "Davines" and "Bed Head" which are considered as some of the best in the industry.
Work Culture
Ms. April Siao said that they wanted to make sure that their work culture is focused on "professionalism". They want their clients to enter and feel comfortable since they handle them always in a professional and classy manner.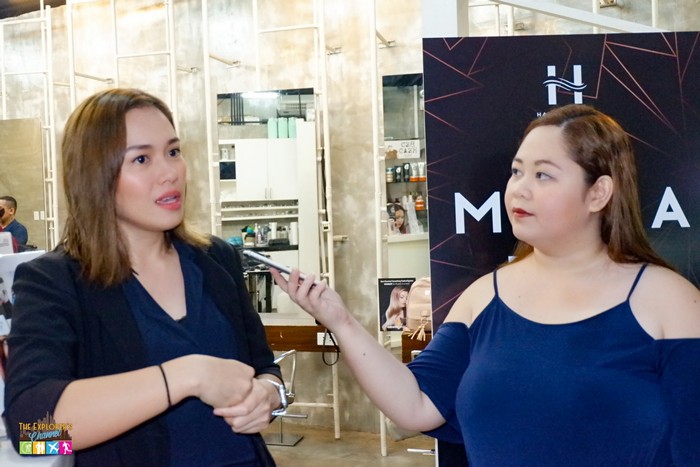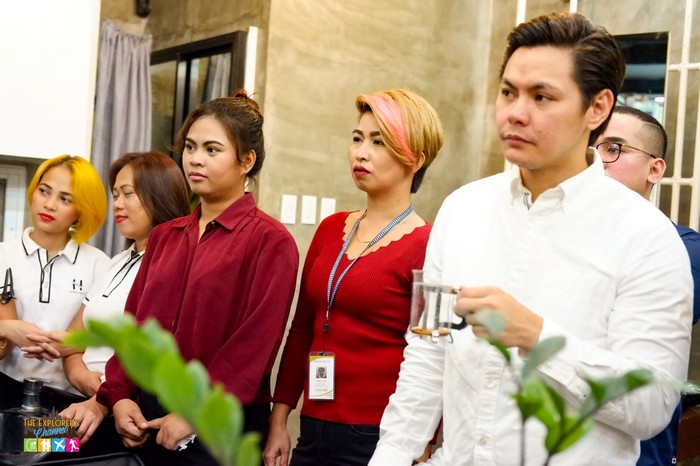 According to their team of stylists and staff, they treat each other like family which is why they have a healthy working relationship.
From the Staff
A number of their staff has been with them for about 4-5 years. When asked what made them stay, they said that the owners treat them well and know how to value them.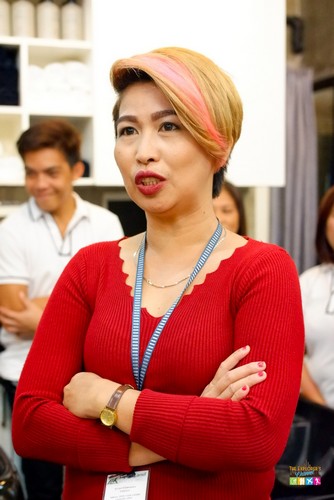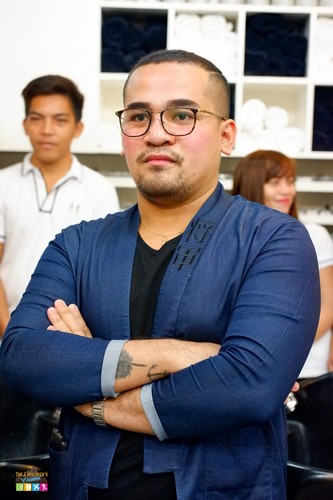 When I asked RJ what the Best Compliment he received from a customer was, he said that that the client expressed how satisfied he was with the service that he did for him. This remark made his heart melt and inspired him in his work.
Fun Facts
There were several local celebrities and personalities who have been there and availed of Hairscape.ph's services and some of them include; Daniel Padilla, Kathryn Bernardo, Maxine Monasterio, Daniel Mejia, Medyo Maldito, Snake Princess, Desiree Lim, TJ Monterde and many others.
Media Day
Today, April 18, 2018 (Wednesday) – Hairscape.ph invited top bloggers and press people in the city. We were treated with great food and were given a taste of their signature services depending on our hair types and needs.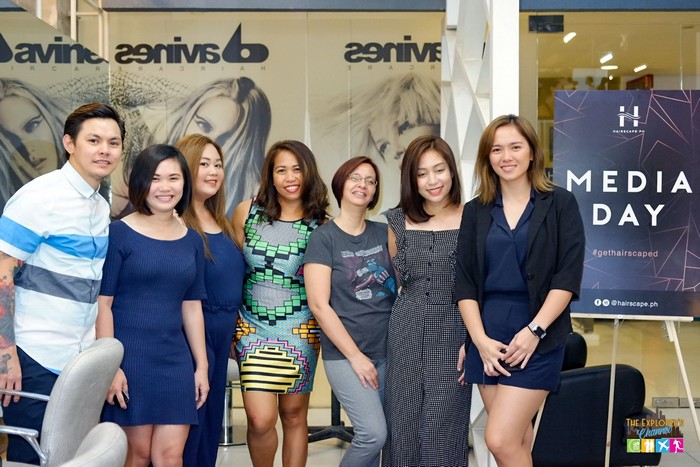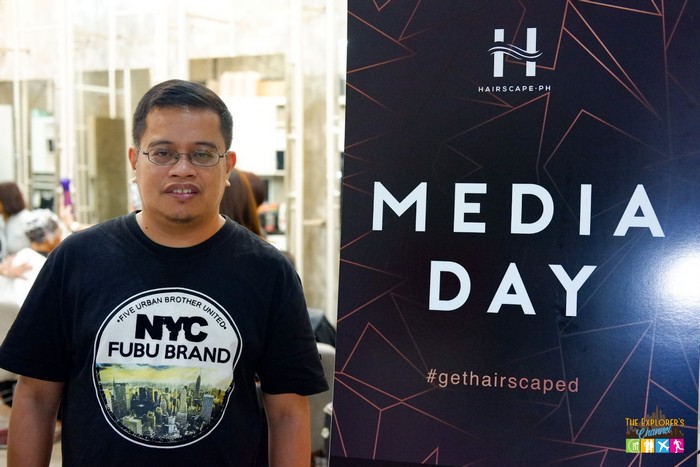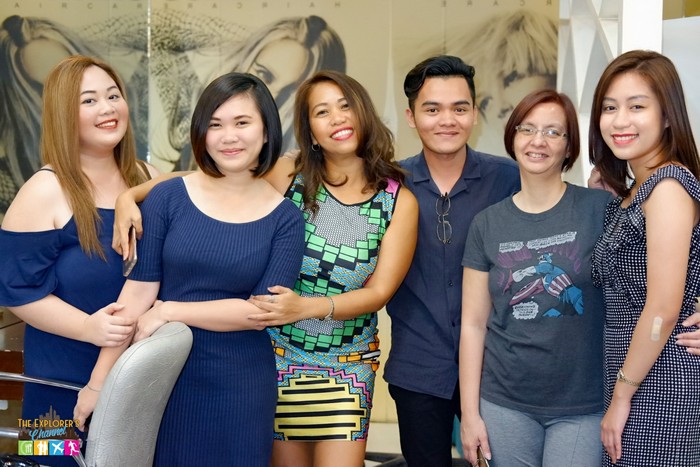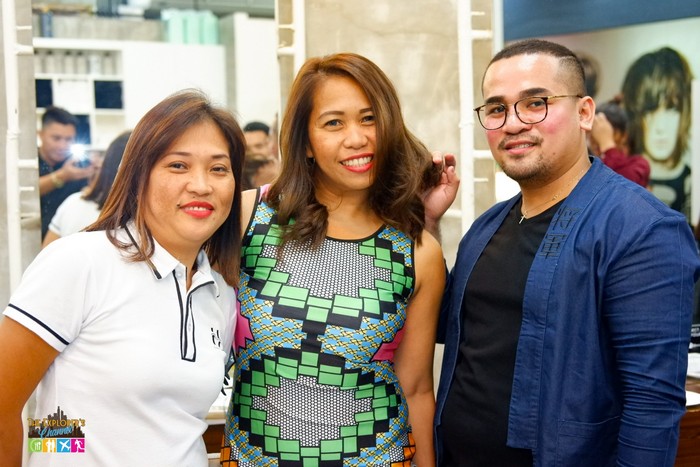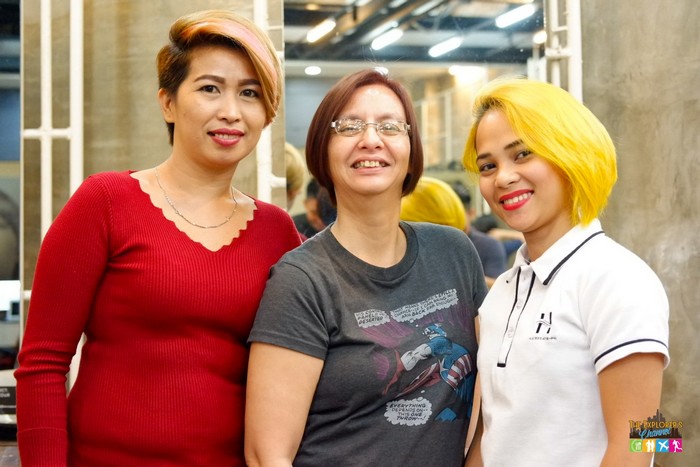 We also had the privilege of interviewing the owners Mr. Uno Siao and April Siao as well as their Marketing Officer Jireh Cuarto and their awesome team of stylists and staff.
Our Hairscape.ph Experience
Alvin had their Classic lush men's haircut. He was definitely impressed with the stylish work done on him by the top stylist Kian. After the cut, he looked 10 years younger, fresh and vibrant.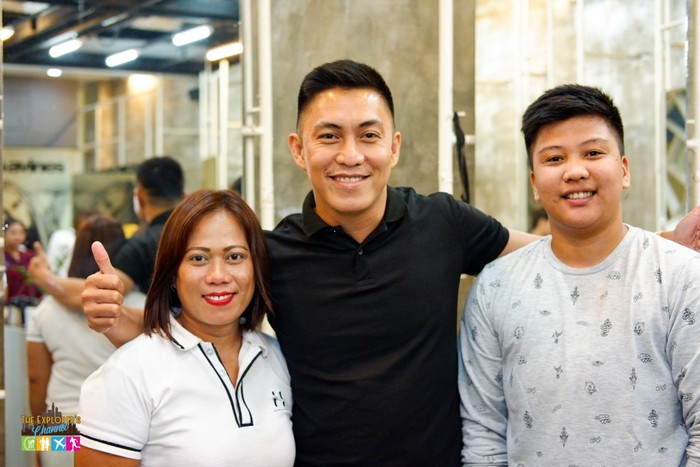 He was also given a "Scalp Treatment" to address his bacne issue. Kian also massaged Alvin's head and back which made him feel really good, what a great stress-reliever!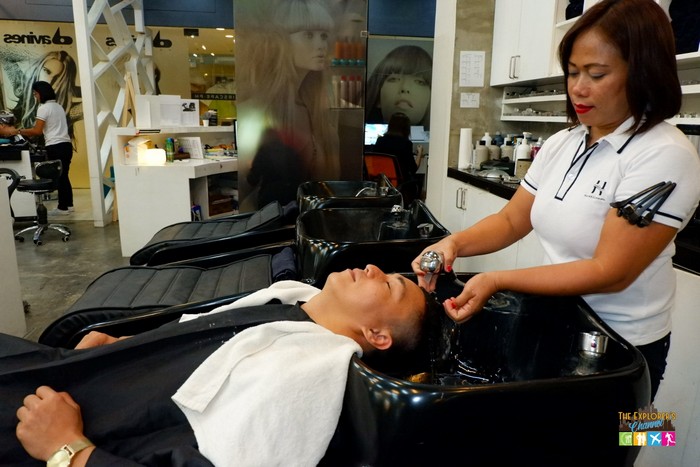 On the other hand, I was handled by one of the owners, Rockstar Hairstylist Mr. Uno Siao and Ms. Cher.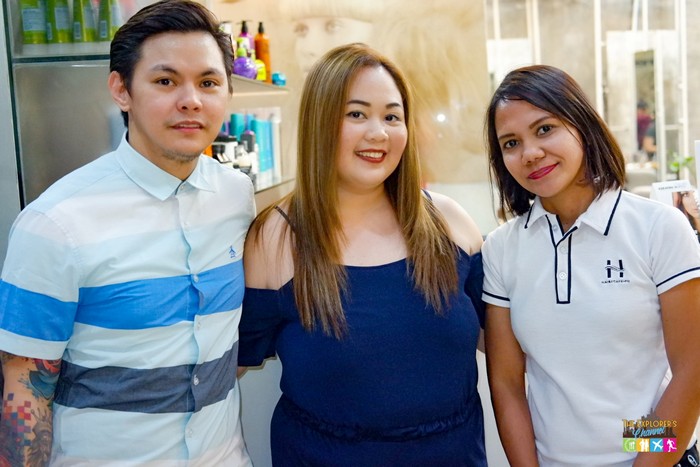 Since my hair was badly-damaged by rebonding, hair-coloring and bleaching, I was given the "Dual Repair Treatment" to bring my hair back to its former glory leaving it soft, shiny and less curly.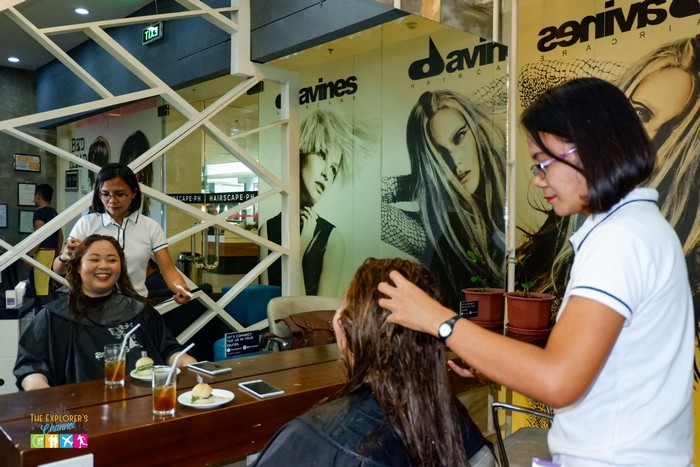 Ms. Cher also gave me a relaxing back and head massage which almost put me to sleep! 🙂 They also addressed a long-time issue with my hair which was bacne so they gave me a "Scalp Treatment" for that as well! I was so amazed as the cool oil was applied to my hair to rid it of bacne, never knew such treatment exists.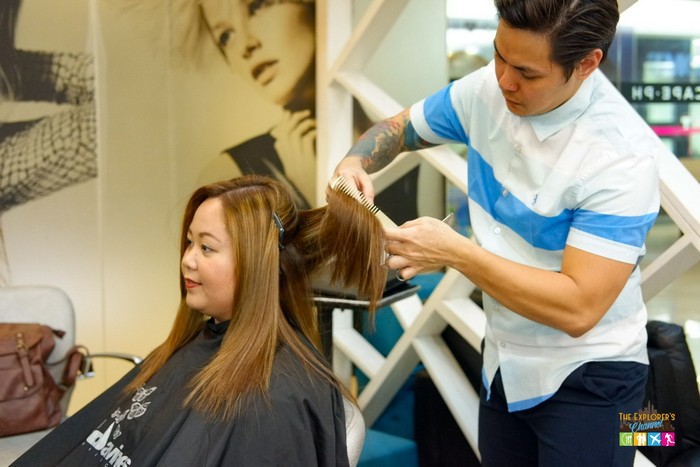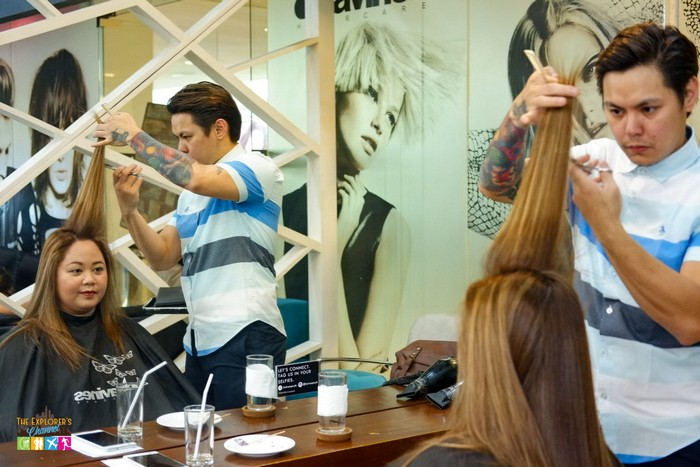 Mr. Uno Siao also gave me a fantastic haircut applying various techniques such as; channeling, break-cutting, point-cutting, etc. After I saw the result on my hair, I said to myself, this is the salon for me!
Current Promos, Future Plans and Contact Information
As of the moment, Hairscape.ph has an ongoing Promo which is 20% Off on Hair-Coloring services every Monday. The owners are planning to open up more branches in the future.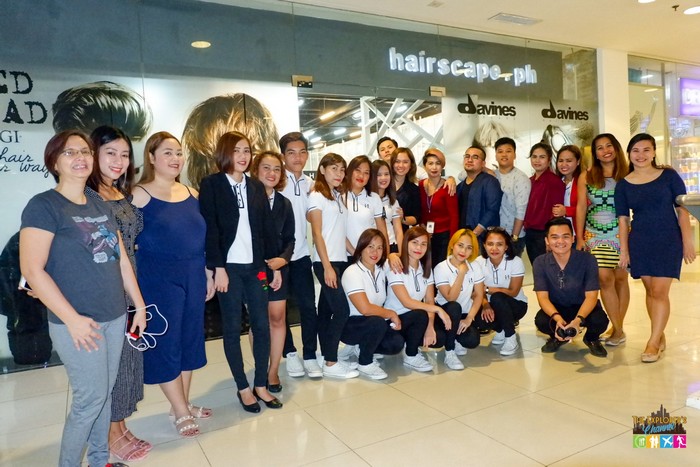 For inquiries and reservations, you may contact them in the following information below:
Facebook: hairscape.ph
Instagram: https://www.instagram.com/hairscape.ph/
Contact Number: 088-323-2331
So if ever you're always having a bad-hair day and happen to drop by at Centrio Mall, head on to the 3rd floor and visit Hairscape.ph, they can handle your hair and groom it to perfection!