I adore people who wear boots. It makes girls look stylish without the unnecessary pain of killer heels plus, it goes well with any outfit. I see some of my friends wear Dr. Martens and felt intrigued as to where they bought these shoes and what brand it is.  I thought to myself that this type of shoes surely isn't cheap, judging by the materials used and good quality.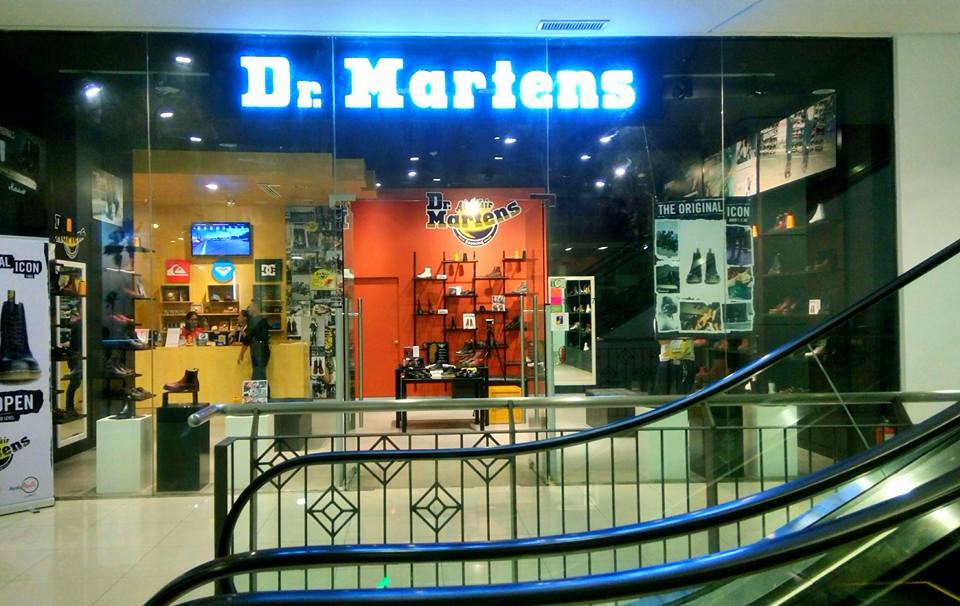 Was stoked to discover that the boots I've been obsessing about is actually called "Dr. Martens" and that they opened their very own store at Ayala Centrio Mall!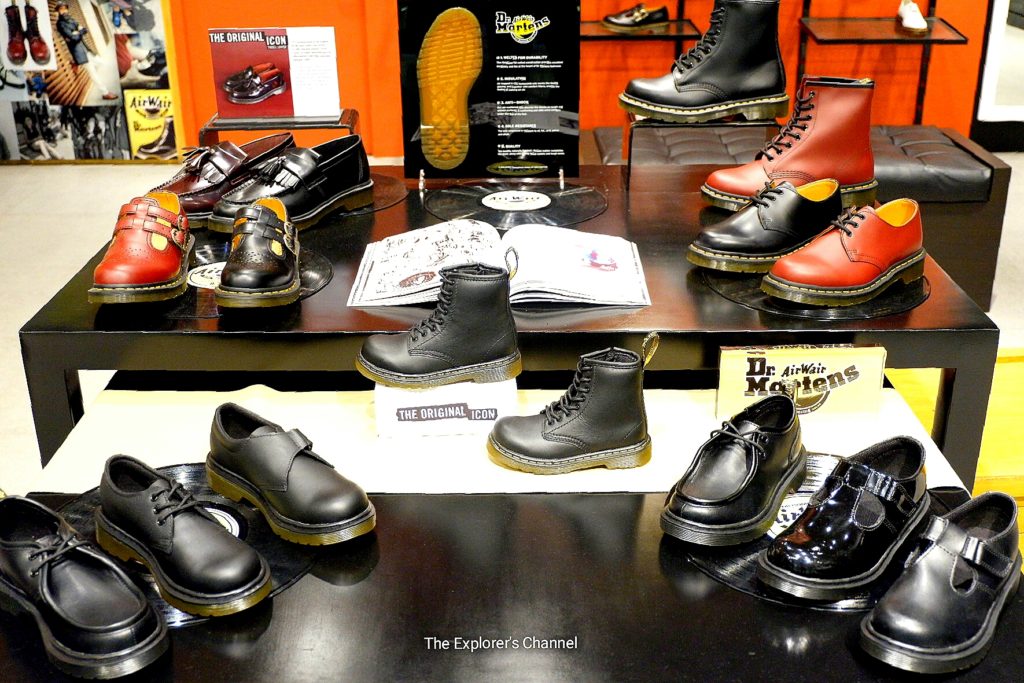 Felt privileged to be able to sit down and chat with Dr. Martens Store Head, Ms. Juliza Balucan and Brand Ambassador/Manila Branch Head, Mr. Jay-r Derilo and talk about the brand and their products last Friday!
Ms. Juliza started out by giving me a brief history about Dr. Martens shoes. According to her, Dr. Martens is a British shoe brand which also offers clothing, luggage and some accessories. Some call it Doc Martens, Docs or Doctor Martens. The main feature that made Dr. Martens shoes so popular is its air-cushioned sole also known as "bouncing soles" which has an upper shape, welted construction and yellow stitching.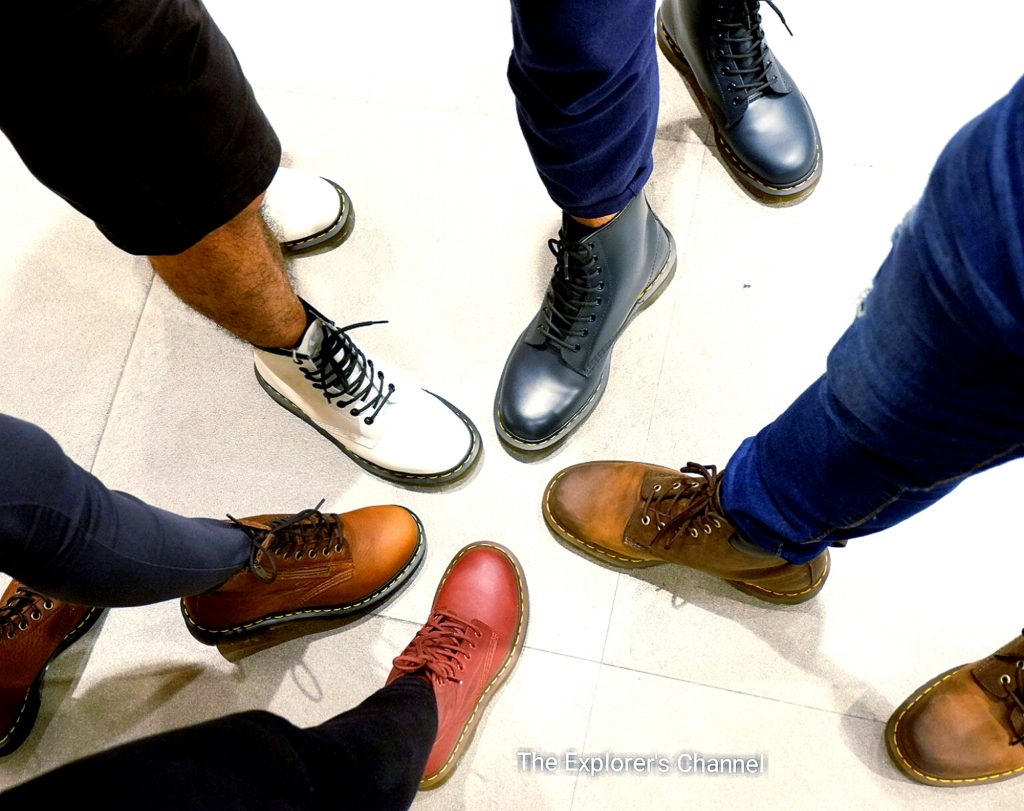 The history of these shoes goes a long way since it has been worn by different groups in British culture in the past starting from 1960 by skinheads and by the late 1980's by punks, scooter riders, new wave musicians and other youth sub-culture members. Due to its popularity, Griggs' "1960 Dr. Martens Air Wair" boots was included in the list of British design icons in 2006. This list consists of other well-known brands such as; Concorde, Mini, Jaguar E-Type, Aston Martin DB5, Supermarine Spitfire, Tube map, World Wide Web and the AEC Routemaster bus.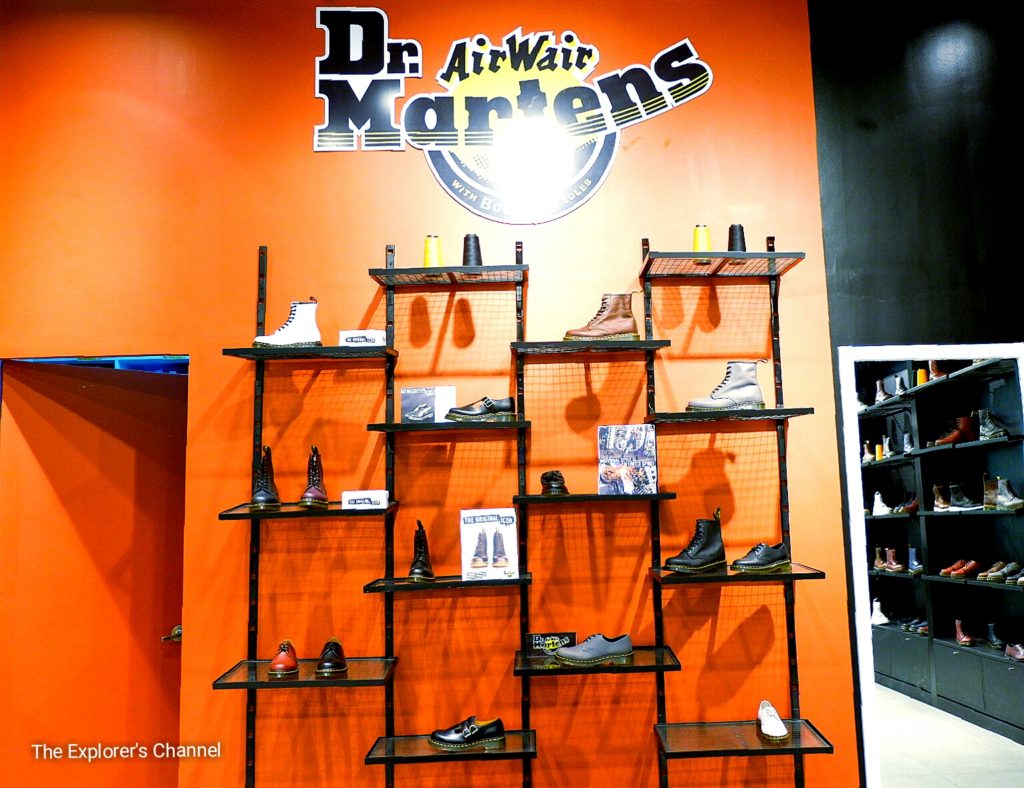 The shoe brand was founded by Klaus Martens, a Germany army doctor during World War II. When he was on vacation, he suffered an ankle injury while skiing at the Bavarian Alps. At this time, he discovered that it was hard for him to keep using his army shoes since they were uncomfortable and they hurt his injury. Due to this reason, he began making enhancements to his boots' design and added soft leather, plus air-padded soles that was created out of tires.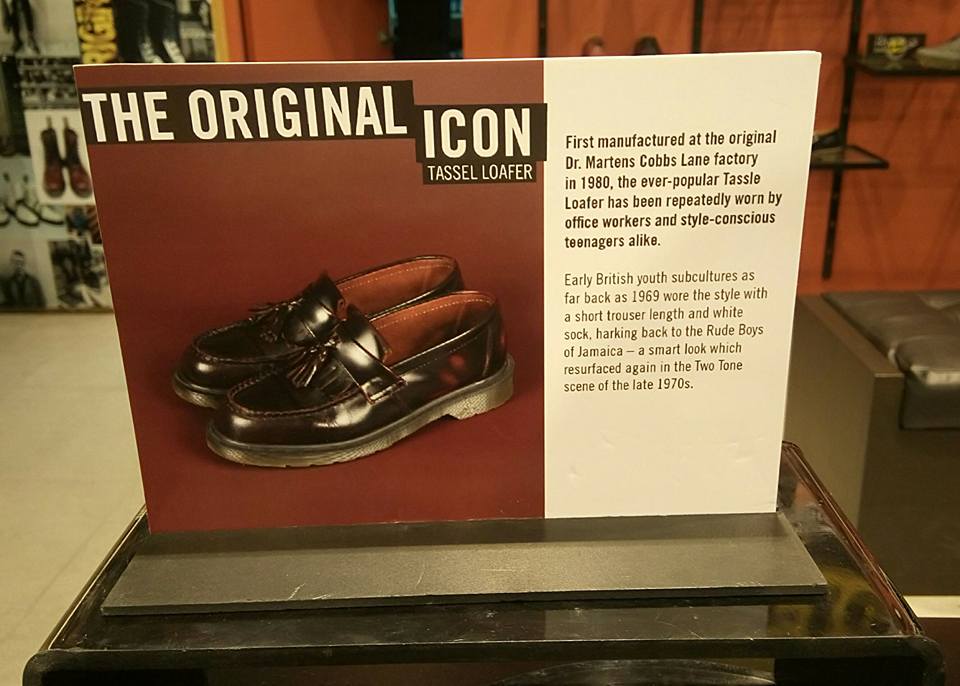 After the war, Martens made a shoe masterpiece by taking leather from a cobbler's shop and turned it into his personalized boots with air-cushioned soles. The success of selling the shoes only came after Martens met his partner in crime, Herbert Funck, an old university friend and Luxembourger in 1947 in Munich. The duo collaborated and delved into the shoe business in 1947 in Seeshaupt Germany. Would you believe that they only started out using abandoned rubber from Luftware airfields? Sounds like a scene from a blockbuster movie. When the shoes came out on the market, they instantly became a big hit! The first consumers were housewives with 80% of sales in the first decade going to women over the age of 40 and the rest is history!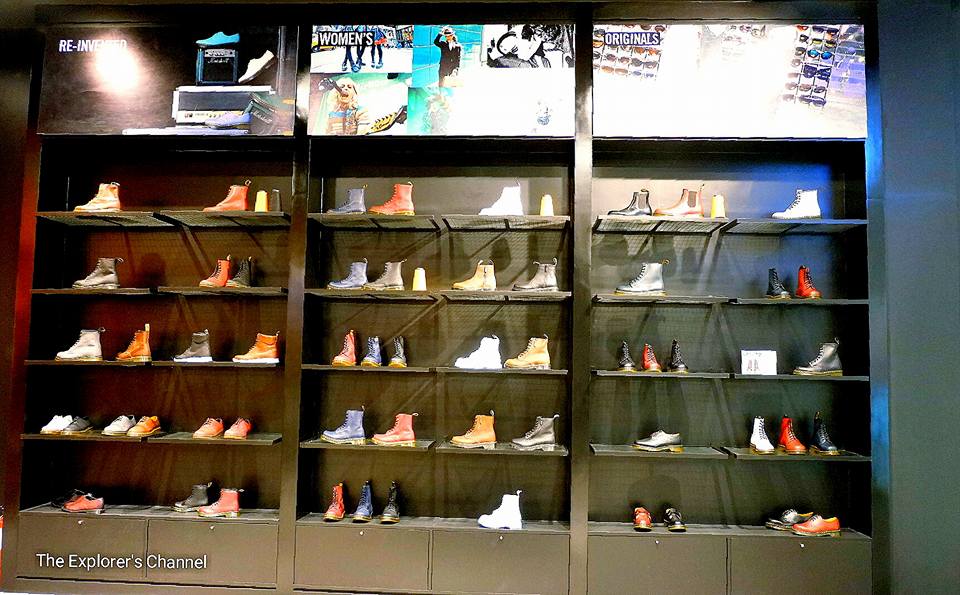 At present Dr. Martens is a big brand with several stores worldwide. However, in the Philippines it has a total of 6 branches and affiliate stores. The brand offers a wide range of shoes ideal for men, women and kids. Some of these shoes include; boots, casual, slip-ons, mary janes, sandals and rugged shoes. It also offers clothes and accessories in some stores.
Why Choose Dr. Martens Shoes?
When asked why consumers should pick Dr. Martens over other brands, this is Mr. Jay-r and Ms. Juliza's response:
Quality and Authenticity – Dr. Martens users can attest to this. The shoe brand has great quality and is the original manufacturer of leather boots with air-cushioned soles. If the shoe has good quality, you can say that your purchase is worth it.
Durability – When buying a shoe, durability is very important. It stays in good shape for a long time so you don't need to replace it every now and then.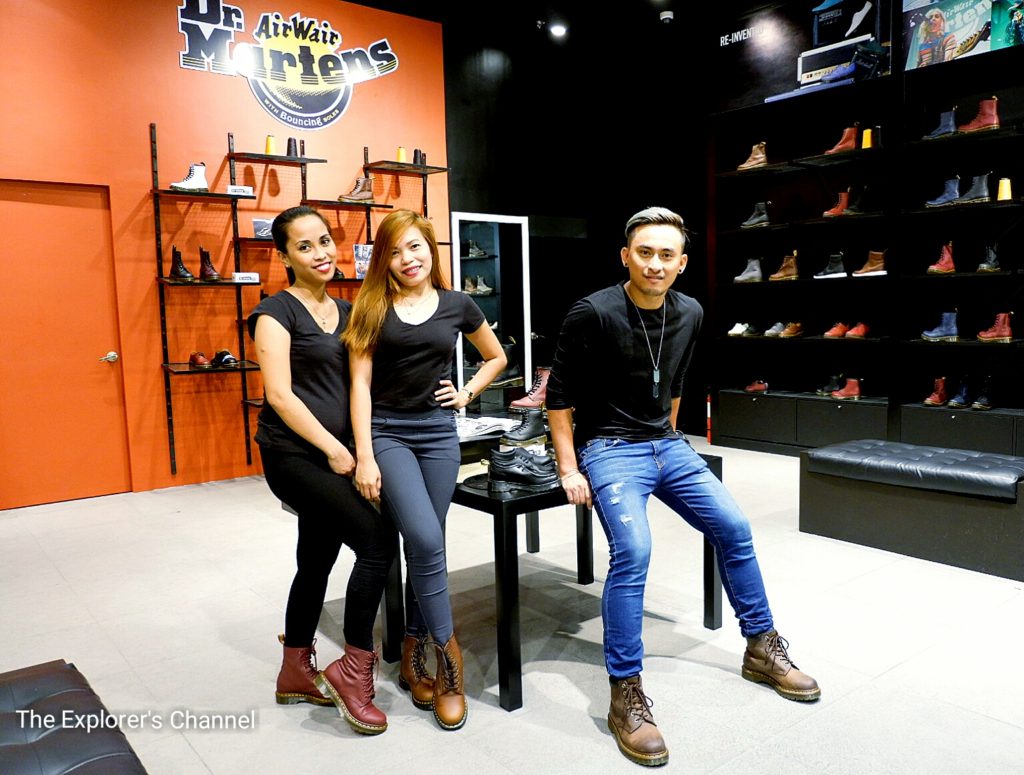 Comfort – This is the number one factor why many choose to buy Dr. Martens, it's very comfortable to wear! It's very lightweight, soft and you'll never get sore feet wearing them.
Style – The best thing about Dr. Martens is that it's very fashionable, trend-setters love it! It takes wearing boots to a whole new level. This shoe doesn't look dull or plain, it makes the wearer a head-turner and attractive to the onlookers.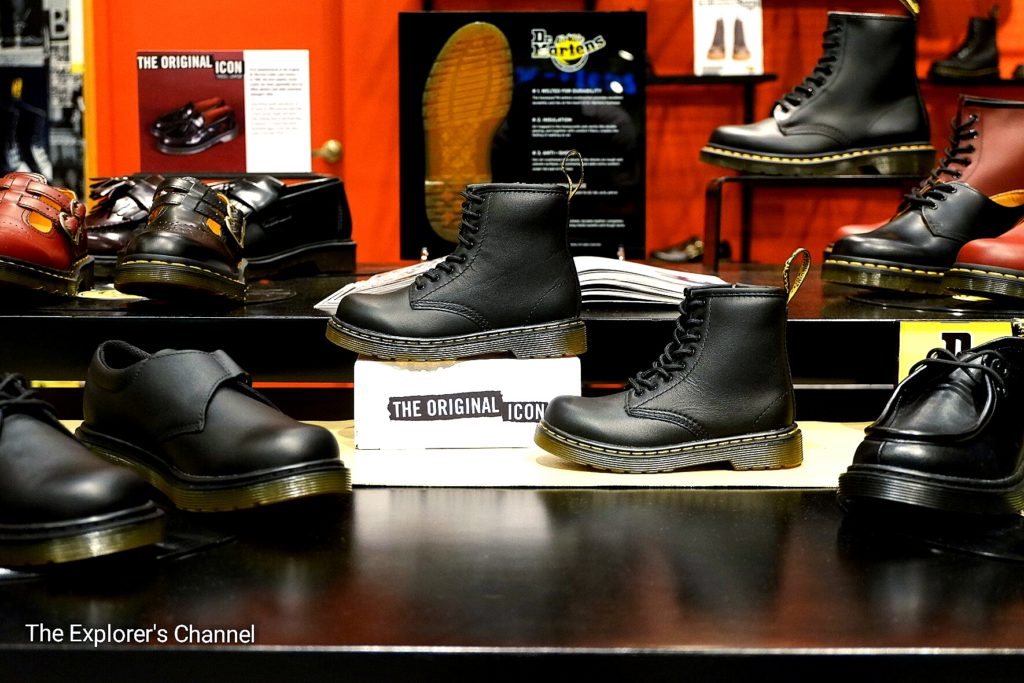 Unbeatable Design – The design is flawless, when you look at it at any angle, you'll appreciate all corners for its beauty and become curious of the genius behind its design.
Impeccable features – Dr. Martens has amazing features. Did you know that it is waterproof up to 3 holes? It also uses PVC compound in its soles and smooth leather material.
Versatility – With Dr. Martens shoes, you can match any attire. Whatever it is you're wearing, pants, shorts or skirts, this type of shoes can blend well with any outfit.
Customer Favorites
Some of the best-sellers for Dr. Martens shoes include the 1460 design and printed designs which are currently being requested from their main branch. Favorite shoe colors among consumers are red, white, black and brown.
Dr. Martens Community
There's a group on Facebook called Dr. Martens Loyalista PH which unites Dr. Martens fanatics all over the Philippines. It is a huge community of 13,000 members.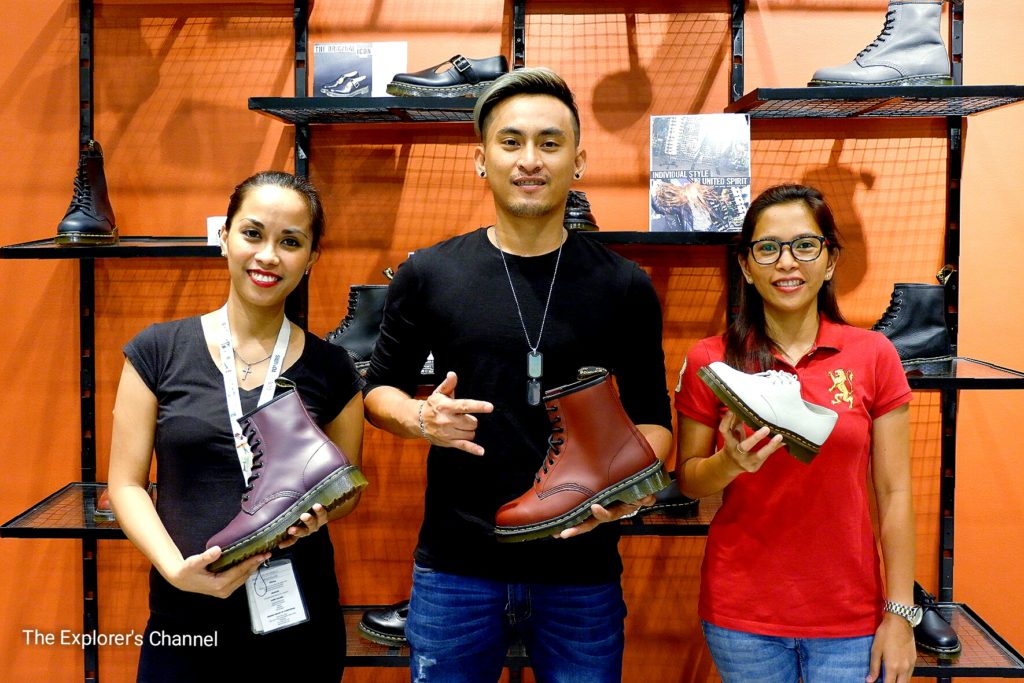 This group is a venue for Dr. Martens fans where they can share their love for the shoes and even gather and host events related to Dr. Martens. Last April 1, some of the group's members gathered in one place and celebrated the founder's 57th birthday! Isn't it cool to be part of a group who share the same passion and interests as you?
How to Maintain Dr. Martens Quality
In case you're wondering how to keep your DM's squeaky clean and with good quality, all you need to do is use Wonder Balsam which can be purchased at any Dr. Martens store. If your shoes are new, you can just wipe it up using a dry cloth to remove dirt.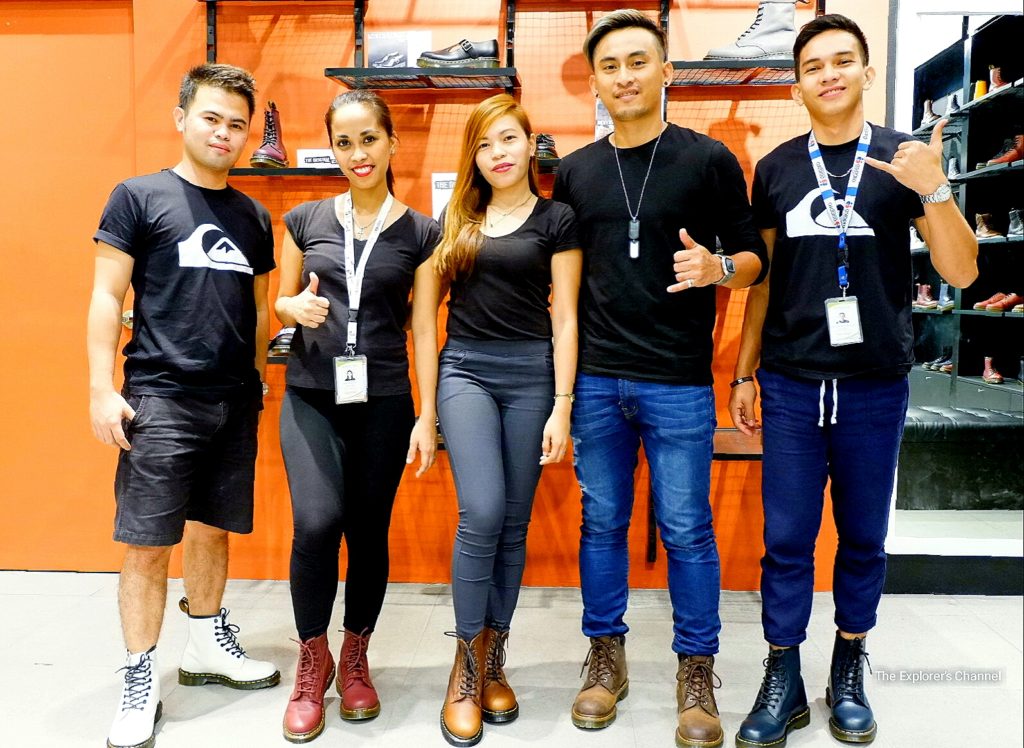 Dr. Martens can be found at the ground floor of Centrio Mall in front of Resto Run store in Cagayan de Oro city. The store head and brand ambassador is inviting everyone to visit their newly opened store and take a look at their most recent collections, try them out and expect new items to arrive in the upcoming months.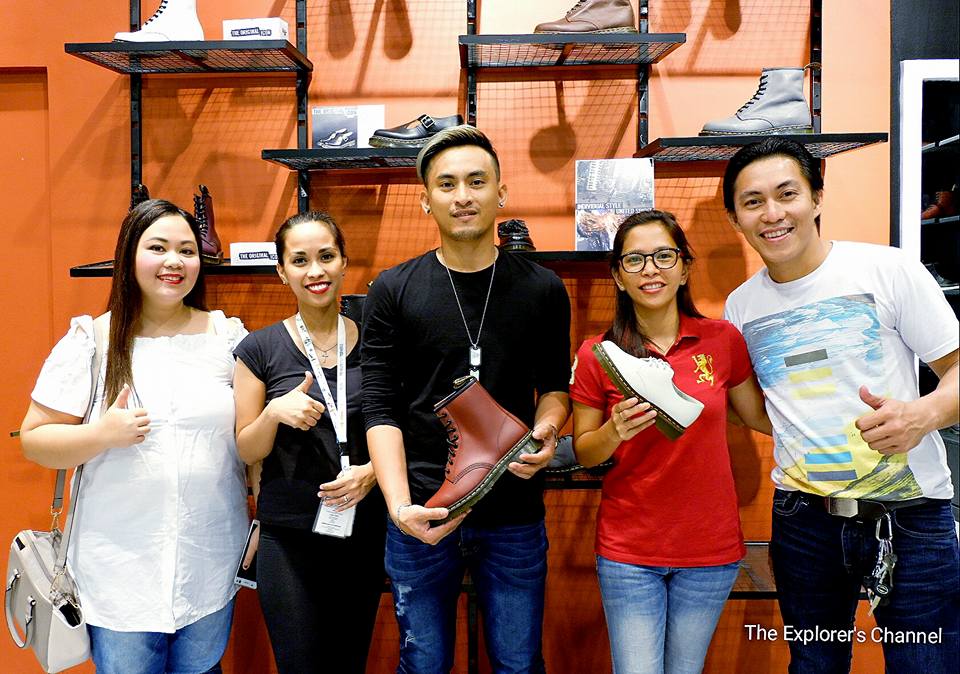 They're urging consumers to try Dr. Martens shoes since they enable people to express their feelings, empower them and give them more confidence.
For more information, follow them here:
Official Website: http://www.drmartens.com/us/
Facebook Page: Dr. Martens