One of the best ways to fight NCOV or COVID-19 is through mass testing. However, not all countries have available testing kits for all their citizens especially 3rd world countries.
It's a good thing for a country like the USA, where people can now get tested and detect whether they have Coronavirus within just 5 minutes! Thanks to Abbott, a well-known medical device company that developed "ID NOW" a COVID-19 test kit that produces results in just 5 minutes and the best part, the test can be run in a doctor's office!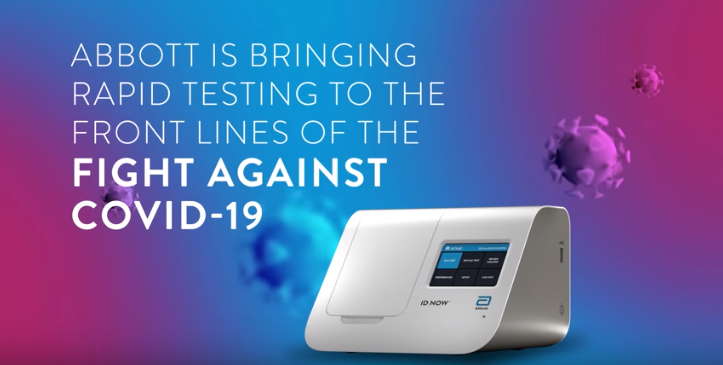 It is now fully functional and has received the approval of use from the USFDA. How does it work? There's a small, handy ID Now platform which does not need to be analyzed in a lab. What makes it convenient is that if one has symptoms, he or she can directly go to a medical clinic or emergency room and have the test done there, no more waiting for days for results!
The doctor would just do a swab test from the patient's nose or throat and then put the test into the machine. A waiting time of at least 15 minutes the longest to get the result! Negative results take longer.
This is indeed an amazing breakthrough from Abbott! Now just imagine if it can be availed by all countries? Wouldn't it be easier to detect and fight COVID-19 and put an end to this crisis?
For more details, read the full article here.