February is a sweet treat for KZ Tandingan and TJ Monterde fans since they performed live for their fans at the Limketkai Center Atrium last Feb. 17, 2018 in a post-valentine's concert. This event is powered by VIVO Smartphone.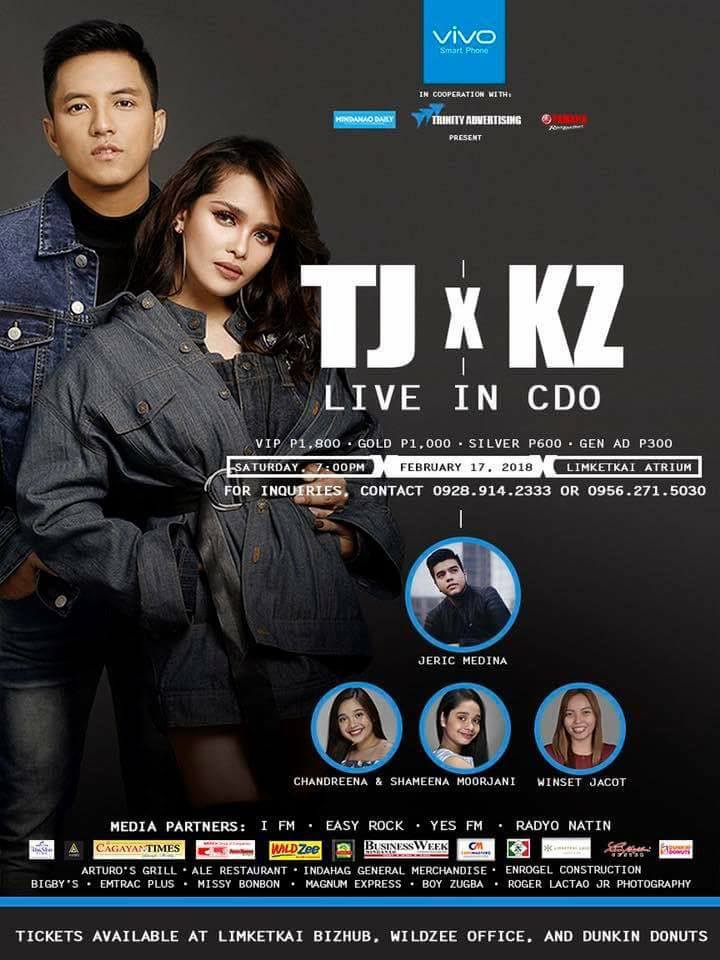 The concert was a full-packed event and there were even fans from different places like Davao, Cebu and Manila who flew in just to witness the performance. Some special guests were Jinky Vidal (Freestyle) and Medyo Maldito (Online Personality).
TJ x KZ Live in Cdo by VIVO began with performances from their Guest performers; Winset Jacot of Cagayan de Oro, Chandreena & Shameena Moorjani and Jeric Medina with the love of his life "Jinky Vidal" who was the former lead vocalist of famous OPM Band Freestyle.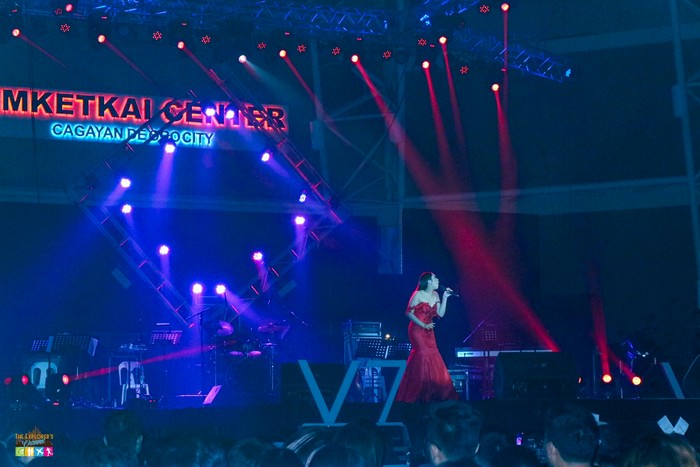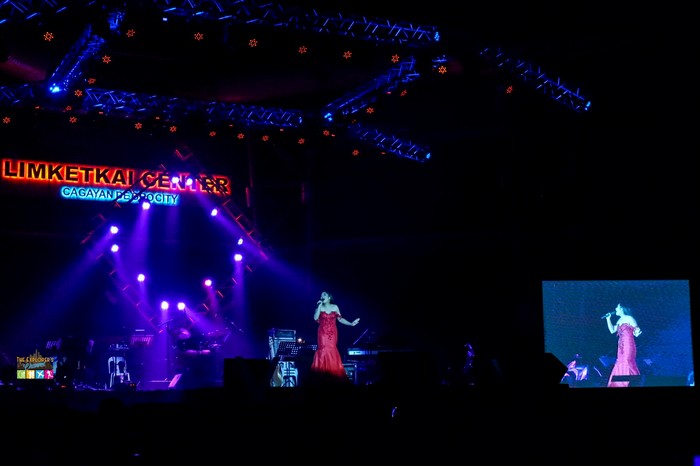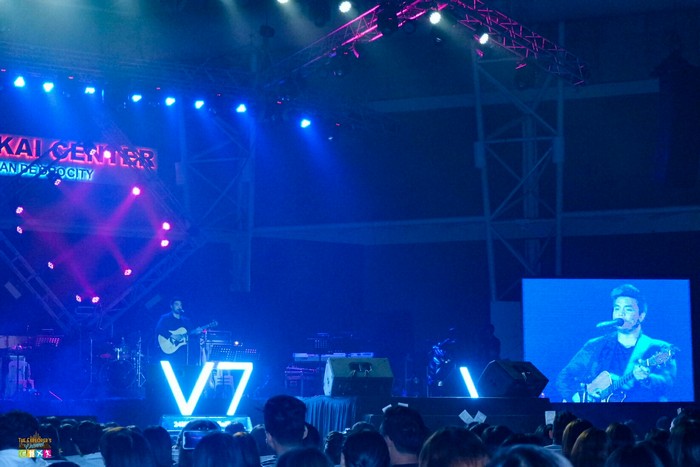 After these fantastic numbers, TJ Monterde took center stage and serenaded and mesmerized his fans with his cool tunes and romantic music.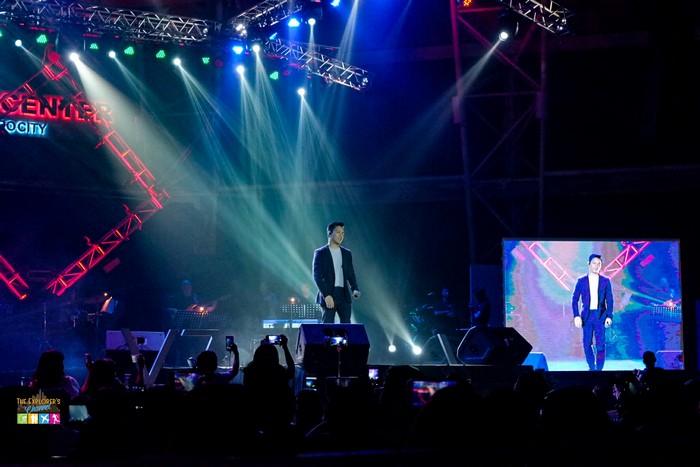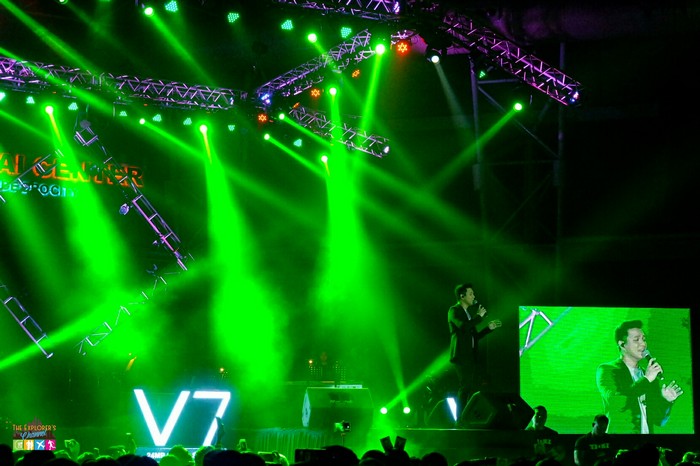 A few songs later, KZ Tandingan entered the scene and greeted the crowd with her usual spunk, sass, confidence and humor.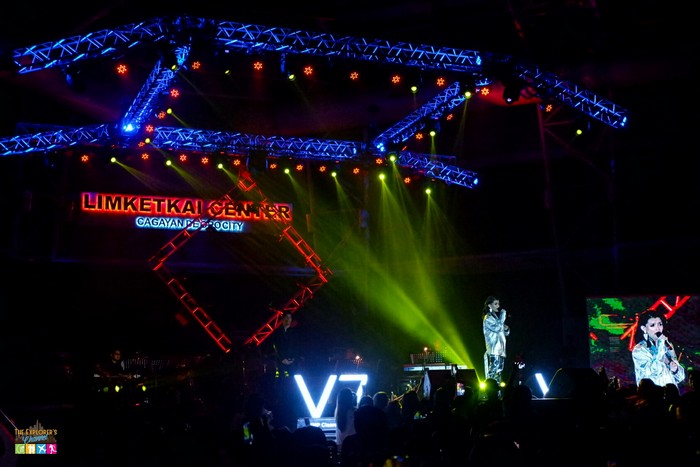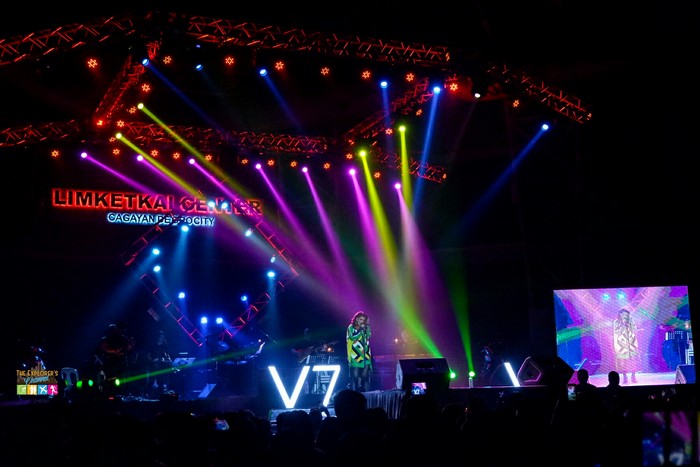 If you were in the audience, you would surely be amazed with how talented KZ is, her voice and signature singing style are superb, it's hard to copy. KZ is an original and has the potential to become a legendary music icon, in our opinion.
Some of our favorite pieces that she sang are the following; Rolling in the Deep, her own version of "Tadhana" and "Laklak", we also loved her Bisaya song duets with real-life sweetie, TJ Monterde.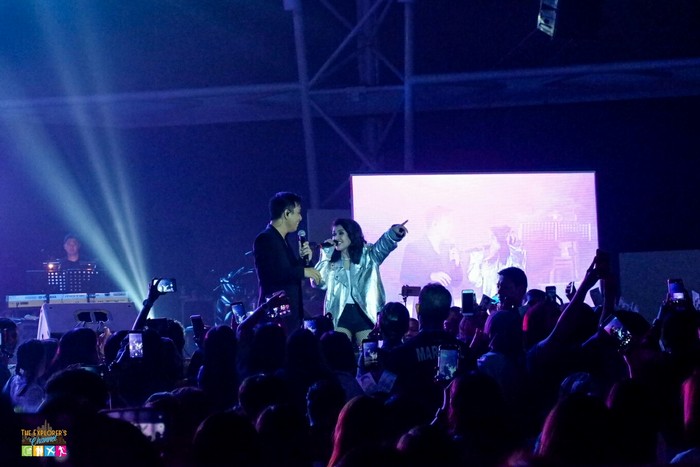 In between performances, KZ threw out some jokes which extremely delighted the crowd, she also acknowledged the musicians who played music in her background and shared her career path to fans.
Here is a video of KZ Tandingan performing "Rolling In the Deep":
According to KZ, it was a tough ride for her but it was worth it. She said;"In chasing your dreams, just be patient but don't forget to work hard while you're at it. Continue to push through your goals and soon God will reward and realize the wishes of your heart. Never give up and always believe in yourself and your talent."
At the near closing of the concert, KZ and TJ announced the two winners of the VIVO Instagram contest wherein, each winner with the winning selfie will win a VIVO Smartphone. The crowd cheered as they received their prizes and took photos with their favorite singers. The event concluded with a Meet and Greet session and photo op with KZ x TJ with the VIP attendees together with Roger Lactao.
KZ Tandingan is currently a finalist at China's TV Show Singing Contest called "The Singer" wherein she is a regular contestant who beat out famous International singer "Jessie J" two times. KZ admitted to being a fan of Jessie J and felt ecstatic upon meeting her and actually becoming her contender in the said contest.
Overall, VIVO's TJ and KZ Concert was a memorable event and those who attended will never forget that moment.