You know how they say that women have incredibly high pain thresholds? That's a fact. Women see past the challenge of childbirth and see the joy in it. They wear high heels willingly or slip into a pair of Spanx if they must. They even regularly tear hair off their skin as part of their daily grooming routine. While there are not many women can do about pinched feet and blisters, waxing doesn't have to be as painful as you imagine. It's a matter of knowing where to go and what waxing method to choose.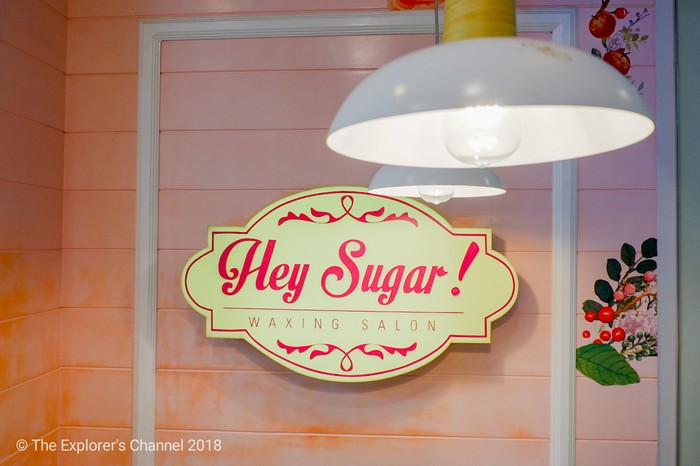 So, in the spirit of this year's National Hair Free Day, Hey Sugar is letting you in on a secret – sugar waxing is a nearly pain-free way of dealing with unwanted hair. Take Hey Sugar's sugaring process for example. Known for only using gentle, all-natural ingredients, Hey Sugar takes you through the process of waxing without causing anxiety, regardless if you've been doing this for years or you're new to the whole thing.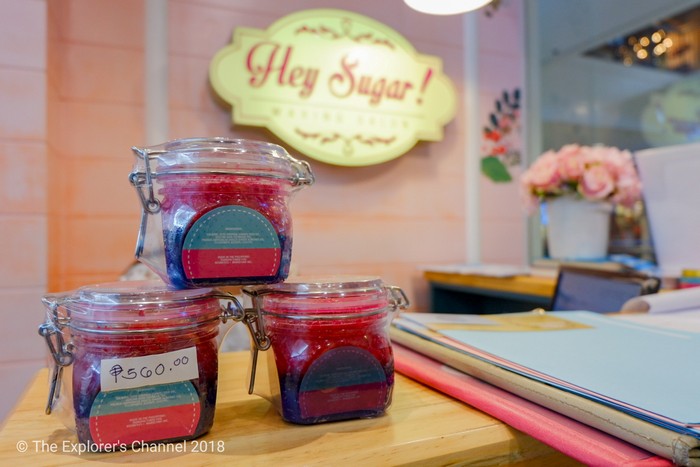 Their method is swift but efficient. It begins by an expert aesthetician pouring the sugar wax on the area, so its rich, delicious warmth soaks into your skin. This allows the mixture to really seep into your pores and get a good grip on your hair follicles, straight from the roots, with the added bonus of moisturizing and exfoliating your skin. They work in small, manageable sections and press on the skin gently as they lift the cooled wax, efficiently removing even the shortest hairs from its root. After that, you emerge from the salon smooth, exfoliated, moisturized and hair-free.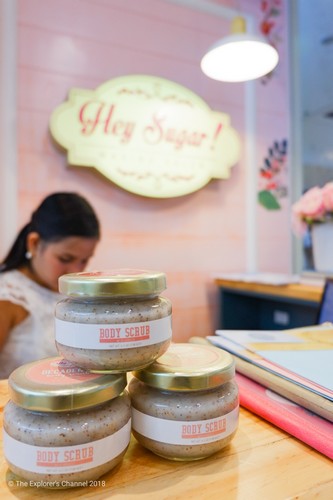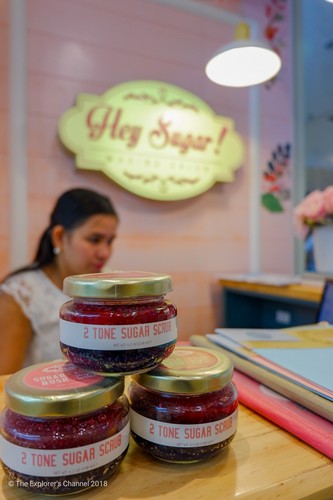 The experience is a stark difference from DIY creams and at-home waxing kits – which are not only messy but are as painful as you probably imagine waxing to be.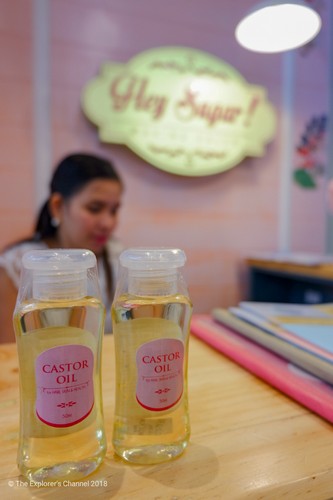 Leading up to National Hair Free Day, Hey Sugar will also be offering an incredible pampering treat. Visit your nearest Hey Sugar branch on November 27, 2018, from 11am-3pm and you can indulge in their free eyebrow threading and underarm waxing services.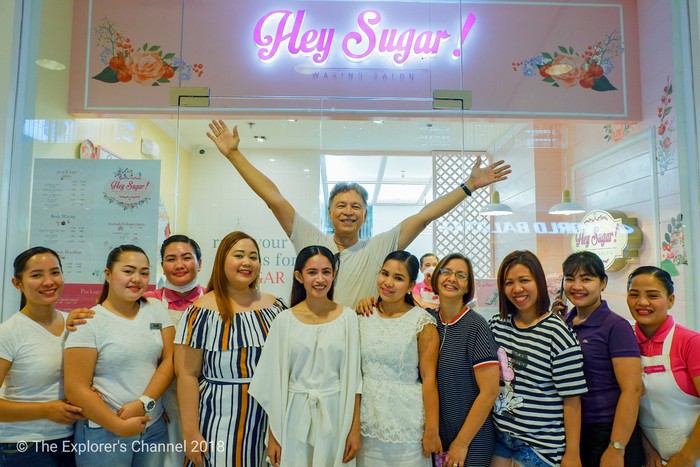 With that said, do you really have to wonder if you should #SwitchtoHeySugar?
What I think about Eyebrow Threading and Underarm Waxing after Trying Them
Last October 1, 2018 – I went to Hey Sugar to try out their Eyebrow Threading and Underarm Waxing services.
I've never tried eyebrow threading before as I am only used to using eyebrow pencils to define my brows. But I thought it was good to try something new with my brows at Hey Sugar. Ms. Mergie approached me and gave me the service. The good thing about this therapist is that she was very friendly and knew how to relax the customer. She made me feel comfortable and confident that I would like the service and that I could get through it.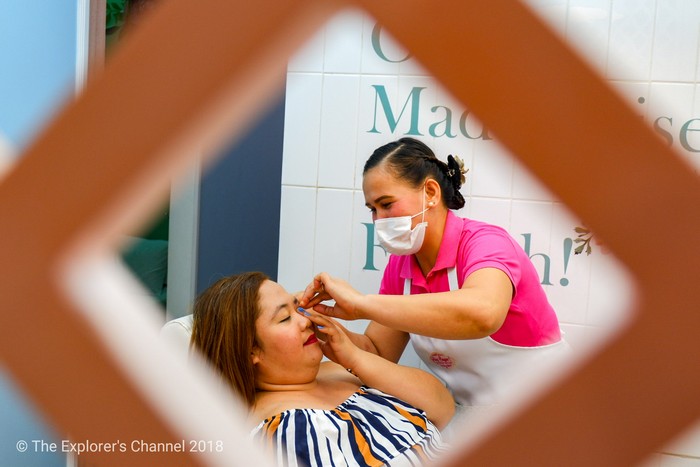 She gave me instructions on how to lessen the pain while she did the threading procedure. There was a small pinch with eyebrow threading but since the one who handled me was an expert, so the process finished smoothly and almost painless.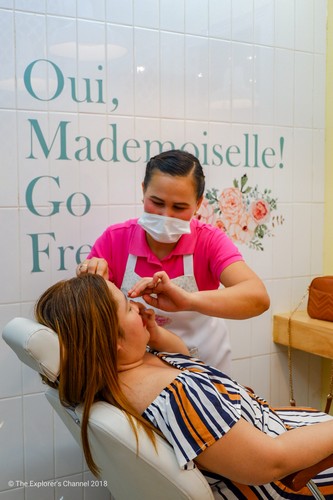 The threads were run through my eyebrows to removed unwanted hair and give the brows a neat and fresh look! After it was done, Mergie said to avoid wetting it for the next 6-12 hours to avoid irritation. A day later I checked my brows and they were totally on-fleek, thanks to Hey Sugar!
With regards to the underarm waxing service, I totally enjoyed it! I used to think it was unbearable and extremely painful but now I think it's the best way to tidy up the underarms and remove all unwanted hair. I was sort of surprised since what Hey Sugar used is hot sugar wax to make sure it was a painless procedure. Plus the therapist removed hair in segments to lessen the pain. What I appreciated is the quick way she removed the plaster, carefully and swiftly done to ensure the client doesn't feel any pain. I think it was that "surprise" factor that made the process quick and bearable. I'd totally try it again!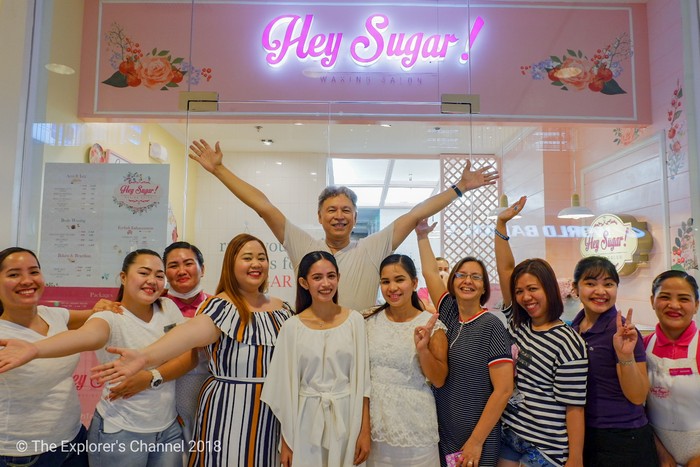 So there you go, if I were you, start becoming hair-free now and try painless waxing, head on to Hey Sugar on November 27 to try the underarm waxing and eyebrow threading services for free!