Cagayan de Oro is not only known as the City of Golden Friendship or the adventure capital and the gateway to Mindanao. It is also well-known to be an excellent place for food trips since lots of homegrown restaurants abound that serve great food that gives good value for money.
That is why I couldn't help but feel excited that we would be part of the first-ever Kagay-an Experience Tour (KEX Tour)! Finally, me and fellow bloggers from the city, Manolo Fortich Bukidnon and Iligan will be able to taste various Kagay-anon flavors by going on a food tour.
So how did the first day go? Here's a summary of what happened and where we went that day.
NOVEMBER 15 – DAY ONE
For our first stop, we went to Bigby's Café & Restaurant on the 4th floor of SM Cdo Downtown Premier.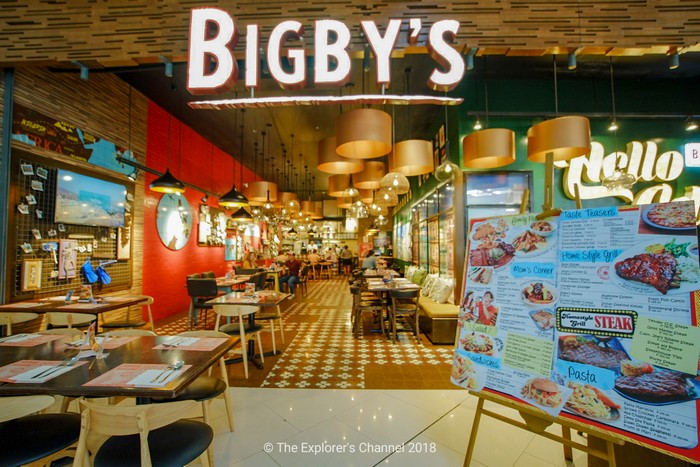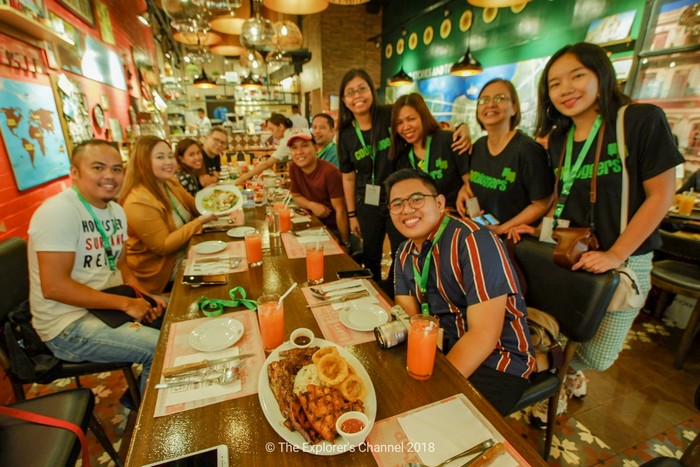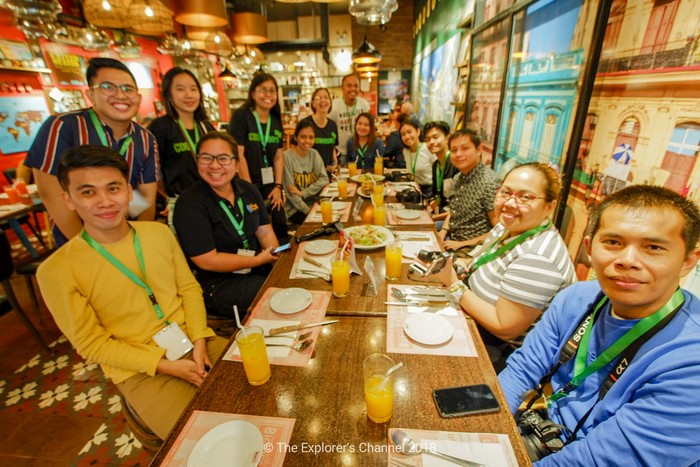 Bigby's is known for its palatable Filipino and International cuisine that come in huge servings. Most of their dishes are good for sharing since the portioning per dish is usually good for 2-3 persons in my opinion.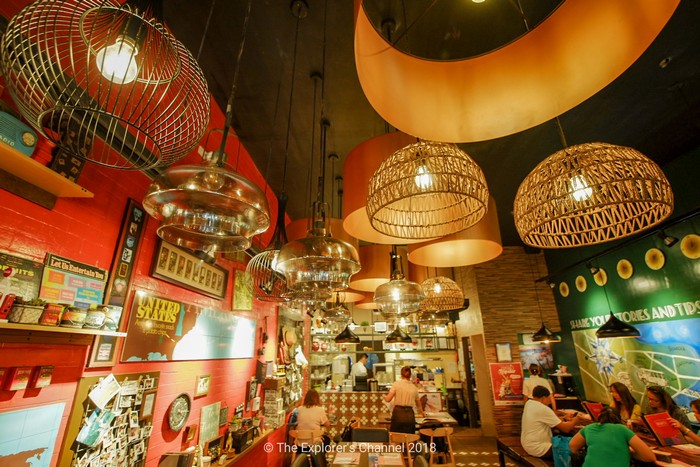 When you enter the place, it's like the restaurant is taking you a tour around the world with its design, murals, and decors. There are souvenirs and pictures from various places, it's like telling you their food takes you to places. It's like going on a food adventure of local and International flavors.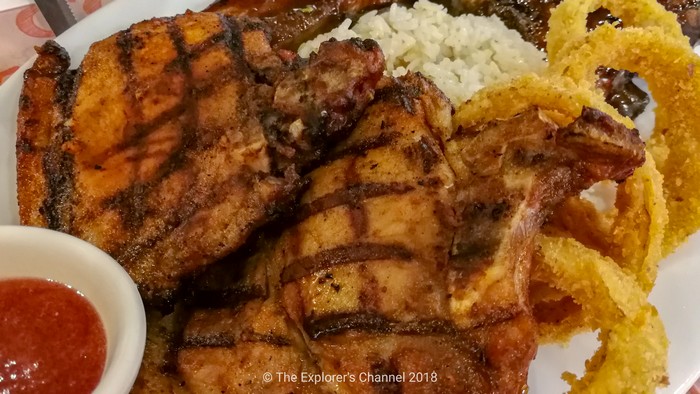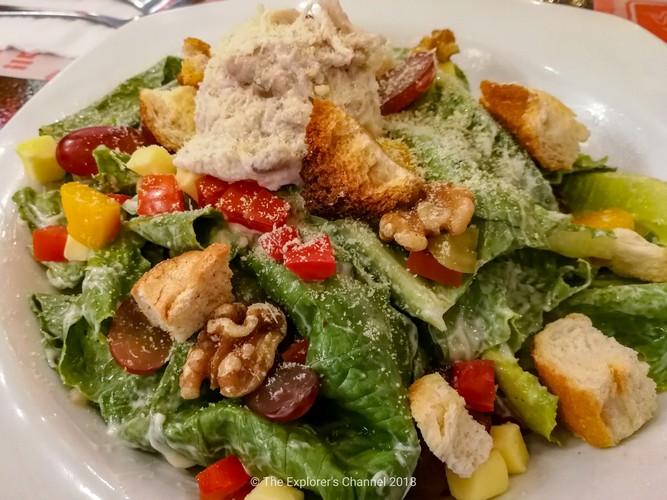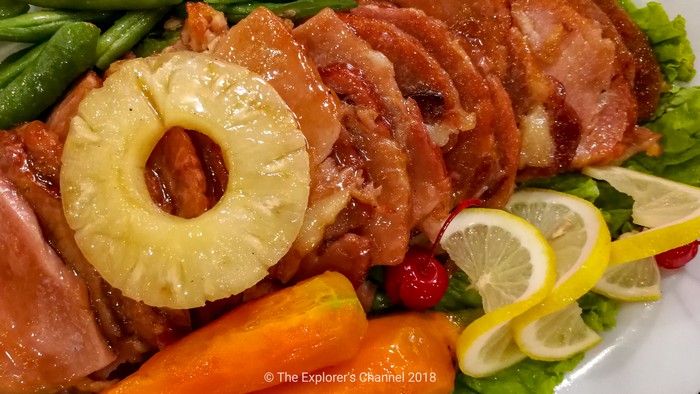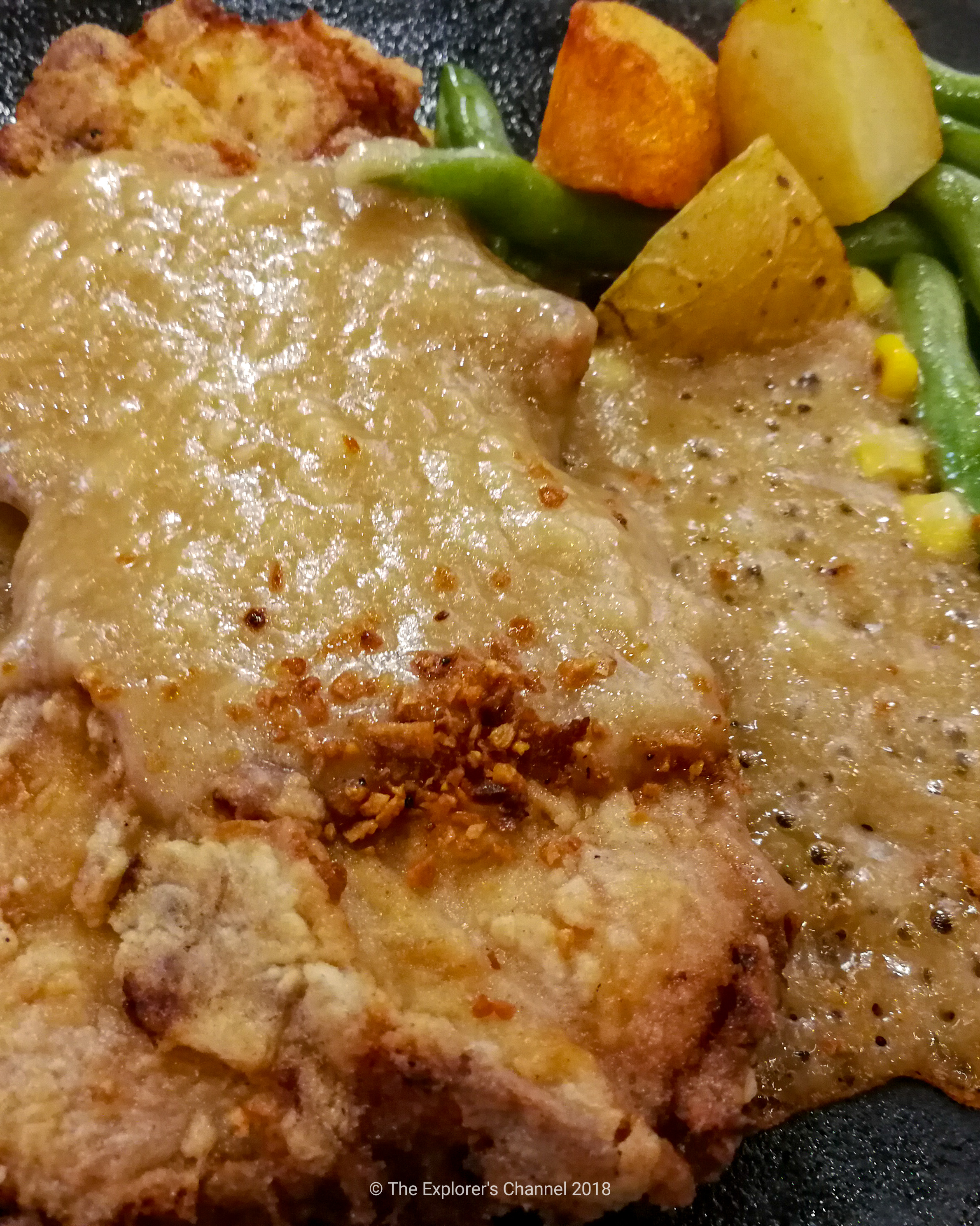 The foods served to us were indeed very delicious and some of my favorites were; Ticky Wacky Salad, Hamonada, Chix Ahoy, Belly Buster, Fisherman's Platter and Midnight Dream Cake.
The second stop of Kex Tour Day 1 was Cucina Higala which is located at Capistrano Street, Cagayan de Oro.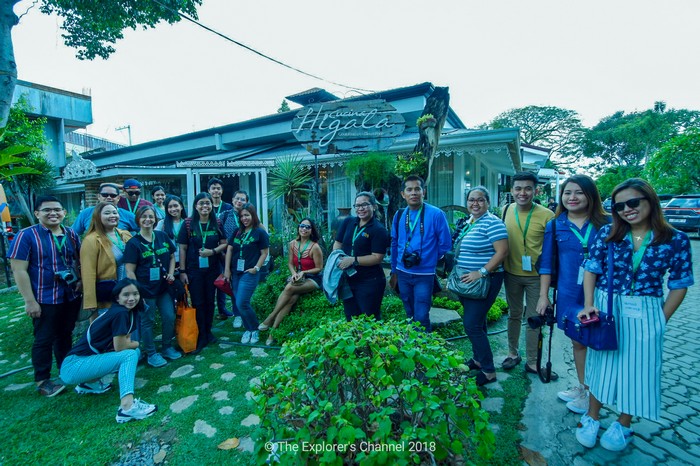 From outside, it's not hard to see that it was designed to look like a heritage house and has that strong Filipino culture feel to it. I love the Filipino elements they placed outside like the calesa and the fountain with a jar which is ideal for taking pictures.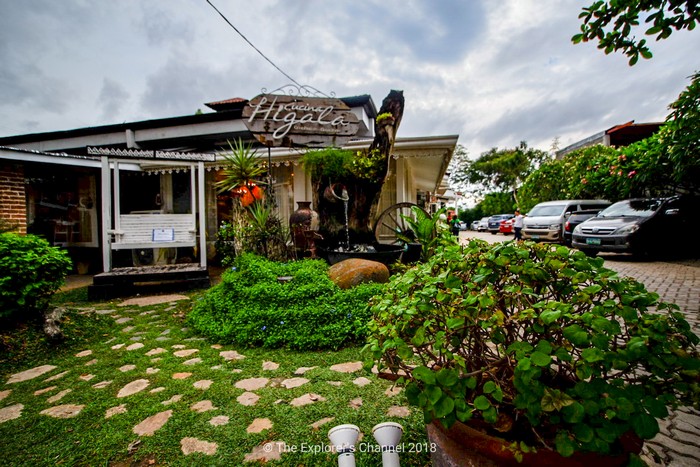 Upon entering, I was impressed more by the interiors. Everywhere is instagrammable since almost every corner has a different concept or feel to it. There are plenty of impressive decors, the place is well-lit and when you go up to the second floor it feels like a mini-museum since there you will find plenty of antiques displayed.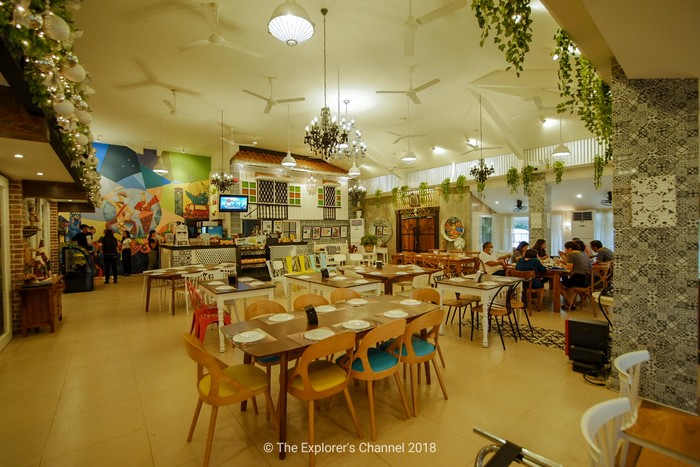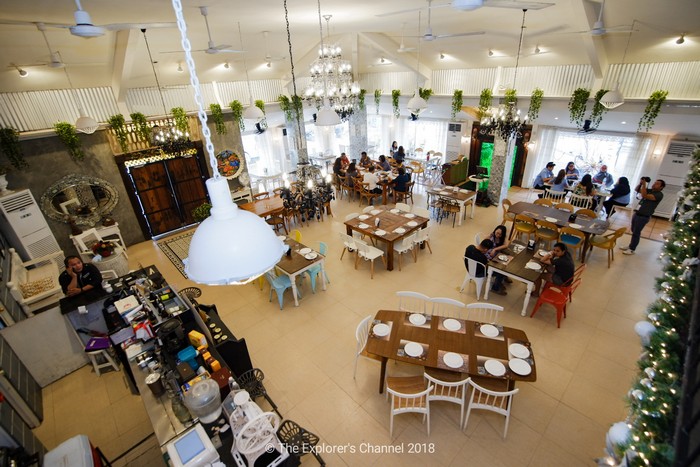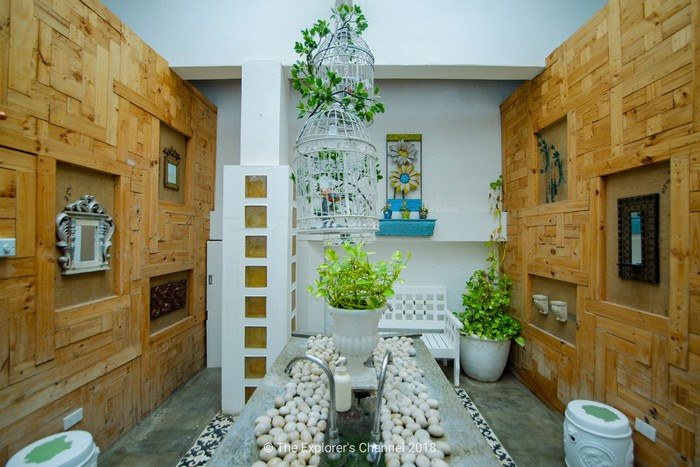 Cucina Higala has plenty of function rooms for parties and various occasions. Here's a new one they built and you don't need to worry about decors since the room is already filled with decors and the design is party-ready.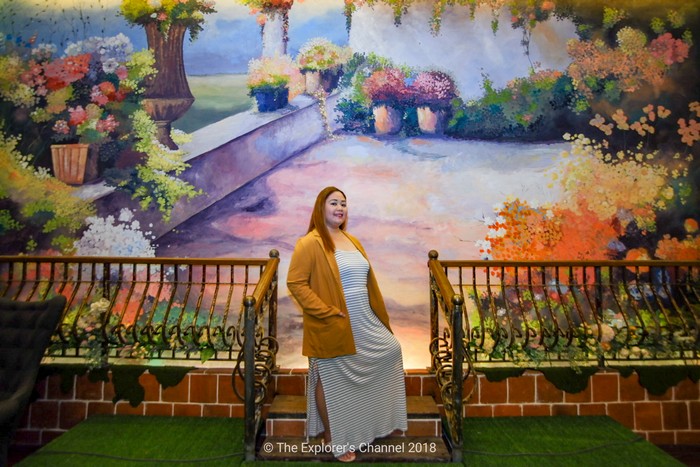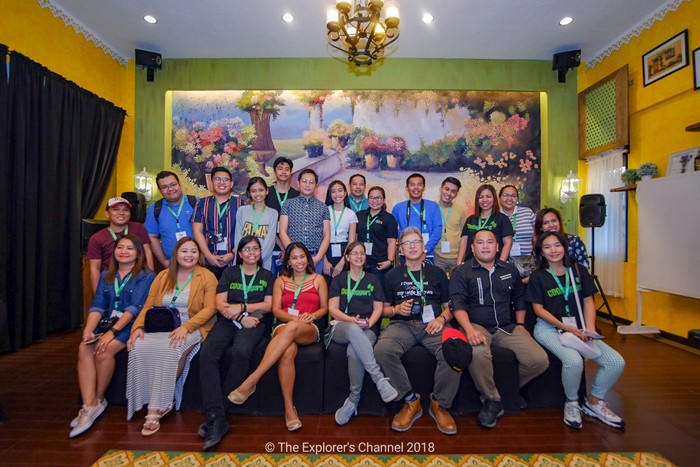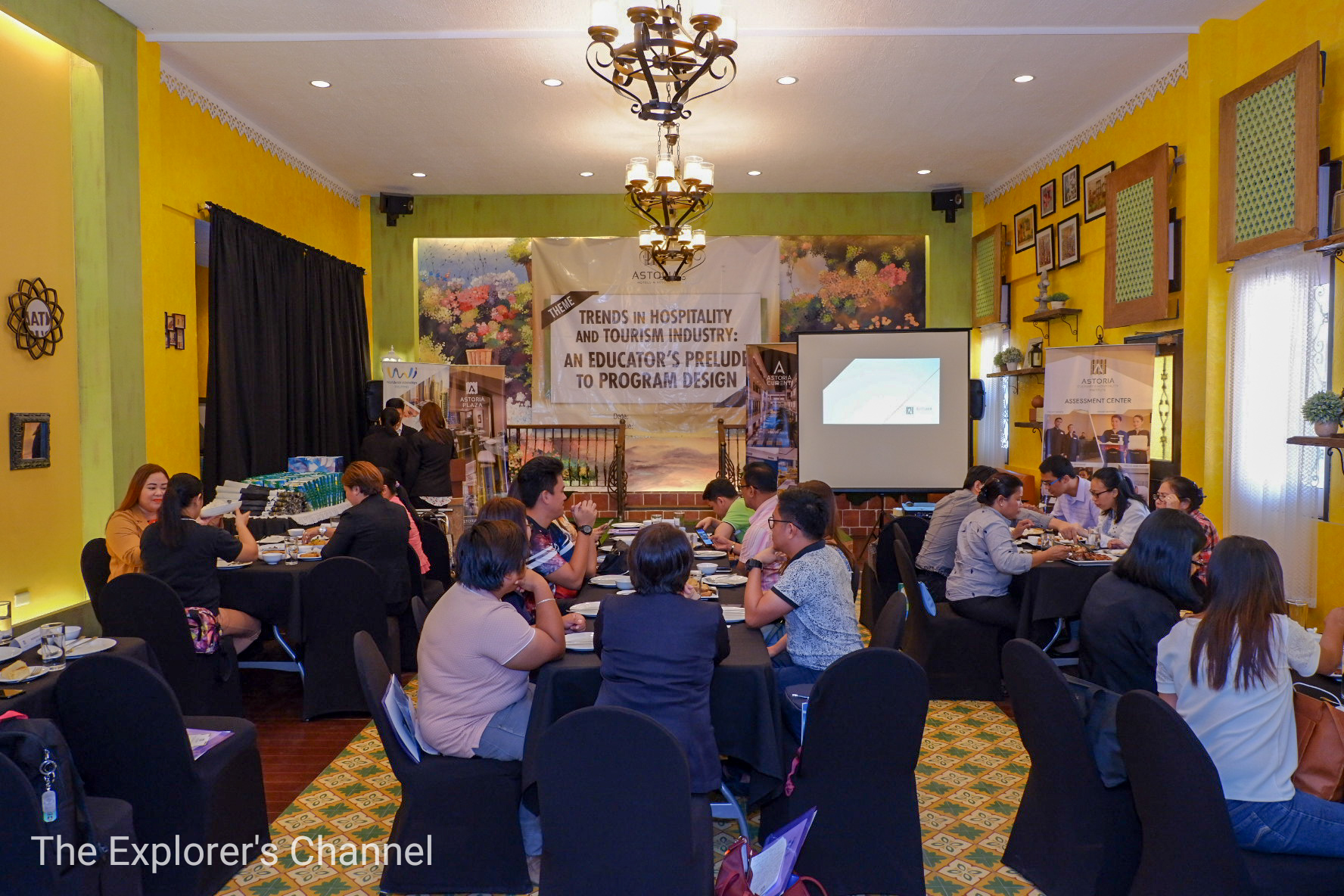 The best part of Cucina Higala is the food they serve. Some of their best-sellers include; Chicken Surol of Camiguin, Sinuglaw of Cagayan de Oro, Humba of Bukidnon and Beef Rendang of Marawi.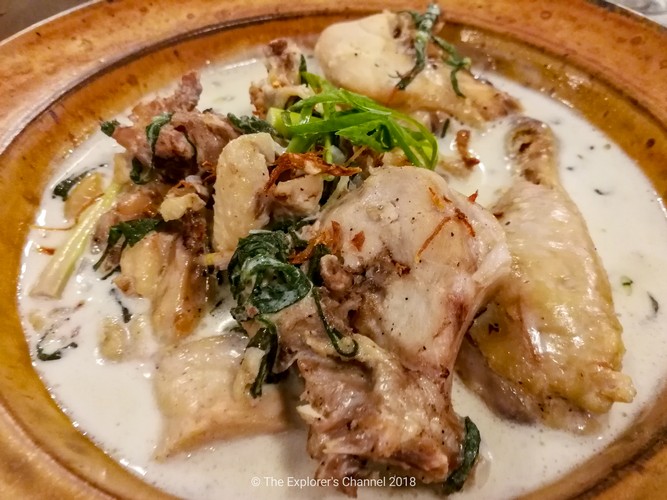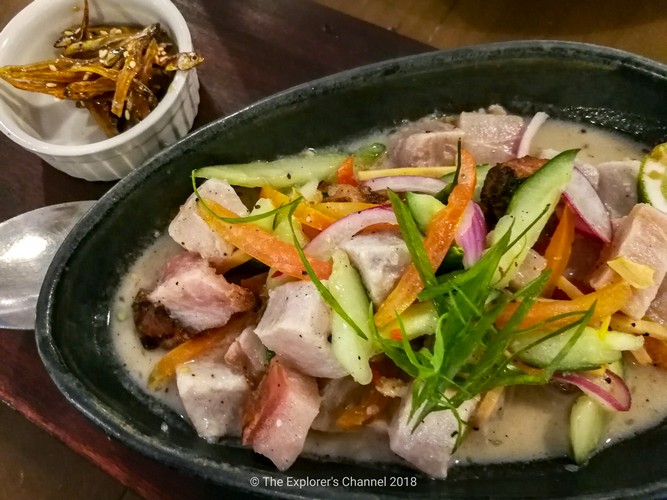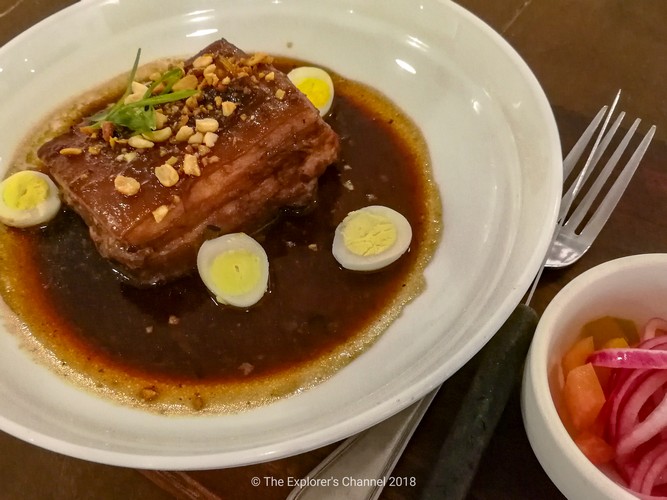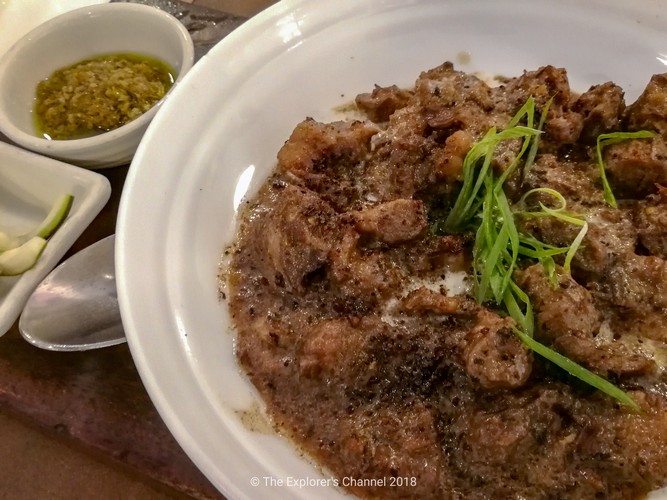 According to Chef Chico, Cucina Higala is almost 2 years old and they specialize in heritage dishes. What separates them from other restaurants is their use of "Tabon-Tabon" which enhances the flavor of their food.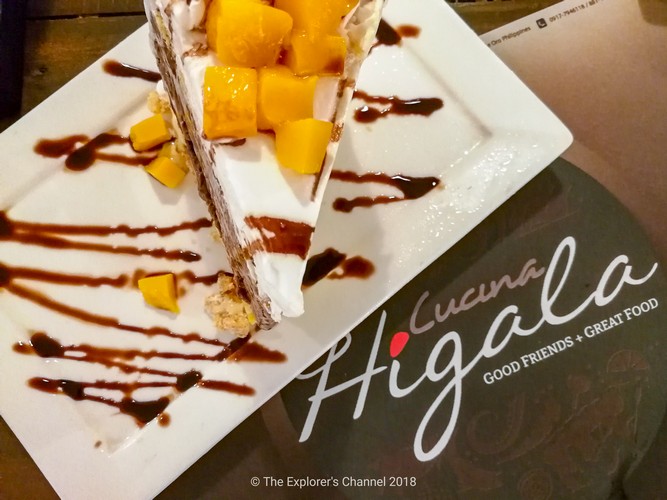 Other best-sellers of Cucina Higala include; Magic Potion drink, Sizzling Binaki, Tablea Cake and Mango Mambo. Their desserts are divine and you'll surely see butterflies every time you take a bite!
The third stop of Kex Tour Day One is Pane e Dolci. This quaint café threw Kagay-anons into a frenzy when they first introduced their famous sylvannas. Later on, the businesss grew and grew and more products were added such as cakes, breads, specialty coffee and even gourmet meals.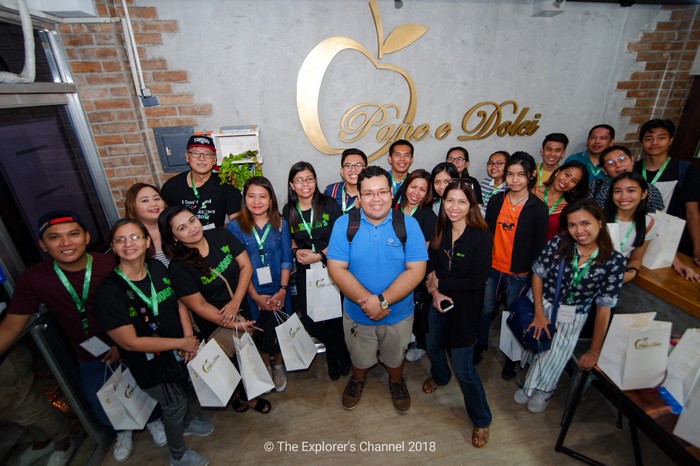 It is one of the best pasalubong centers and coffee shops in Cagayan de Oro. Pane e Dolci is a favorite stop among those who love pastries/coffee, good conversations with friends and those who simply want to hang out. It has a comfy feel and an artsy vibe to it since several artworks by Kagay-anon artists abound the place.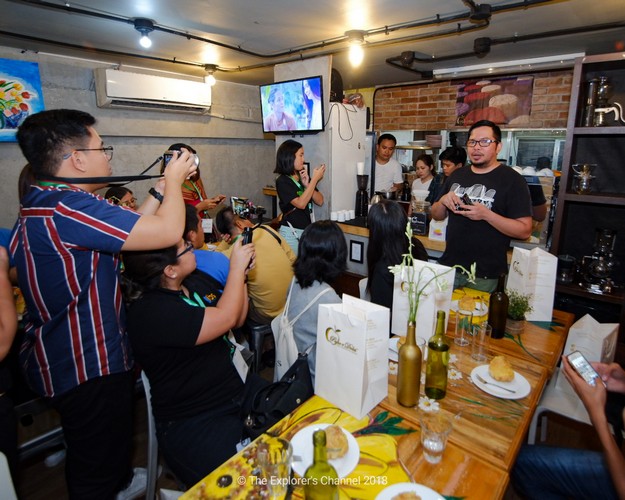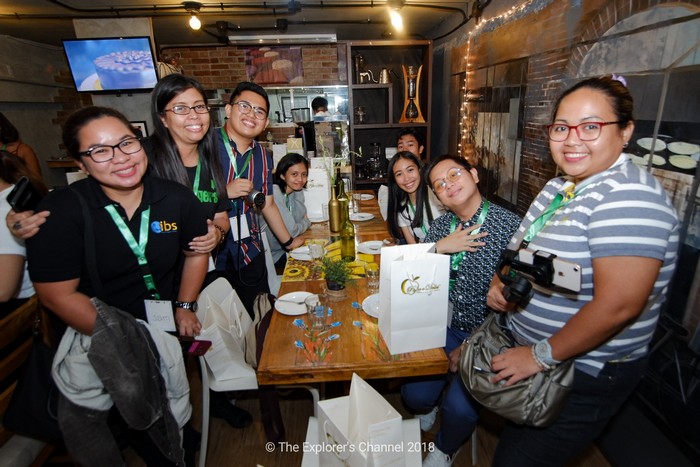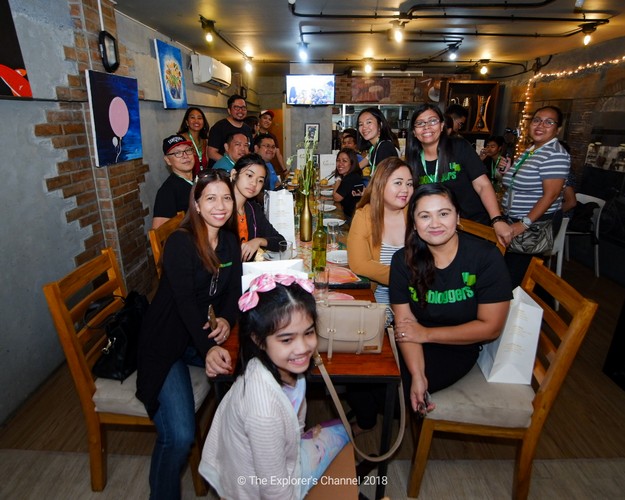 They served us their Special Cheesy Ensaymada which was very delightful and our choice of coffee. We were also offered a box of sylvannas which we truly enjoyed.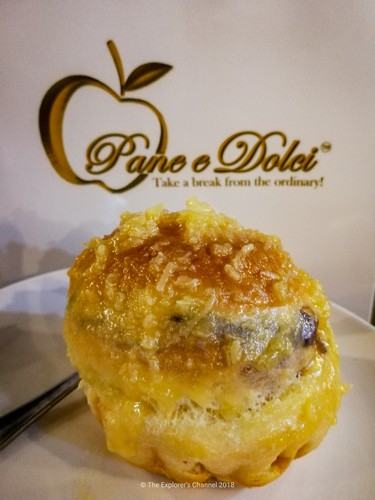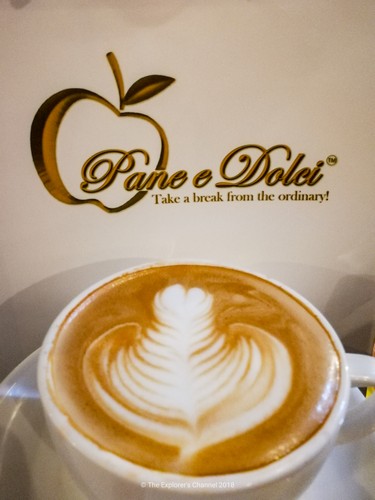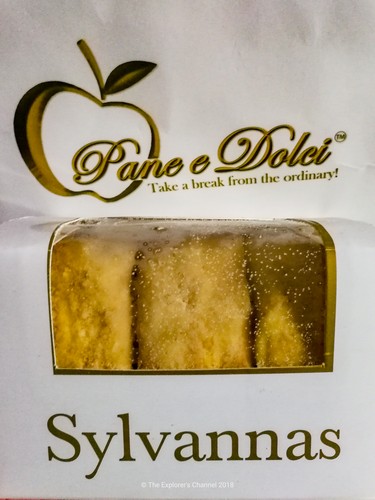 The taste is very unique, the product was creamy and when you cut it open, it isn't empty, their sylvannas is not hollow which means you get good value for your money.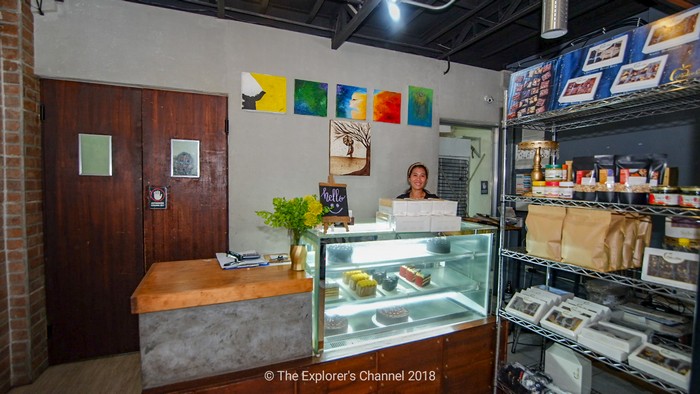 You can visit them at 8th Street, Nazareth, Cdo. The owners Ruben and Mark are both chefs who are very friendly and fun to chat with.
The fourth stop of Kex Tour Day One was Boy Zugba at Corrales Street, Cagayan de Oro. They serve delectable Filipino and grilled foods and most people flock to the place since it is a very enjoyable place to dine. It's because there are plenty of "hugot" quotes plastered in almost every corner of the restaurant which adds to the fun, welcoming vibe of the place.
It makes people more at home and comfortable when they dine. It's like the perfect place where friends and family congregate, enjoy affordable and delicious Pinoy cuisine. Some even come with a twist like their Cheesy Chorizo, Sisig Sospa (sisig salad taco in one) and of course my favorite, their special leche flan!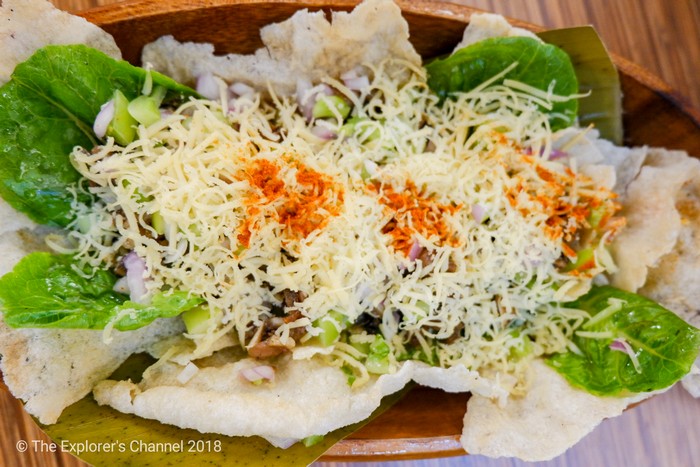 That's the end of Day One! Special thanks to Odyssey for taking us where we needed to be and transporting us safely from one stop to another. It was a smooth and convenient ride! Plus the drivers are friendly and accommodating.
NOVEMBER 16, 2018 – DAY TWO
On the 2nd day of the Kex Tour, the first two stops were Krispy Kreme and Chingkeetea but unfortunately wasn't able to go due to a conflict in work schedule.
However, on the 3rd stop, we were finally able to go to Mykarelli's Grill at Uptown, Masterson's Avenue near SM City Cagayan de Oro beside Hall of Justice and also nearby Lane 101.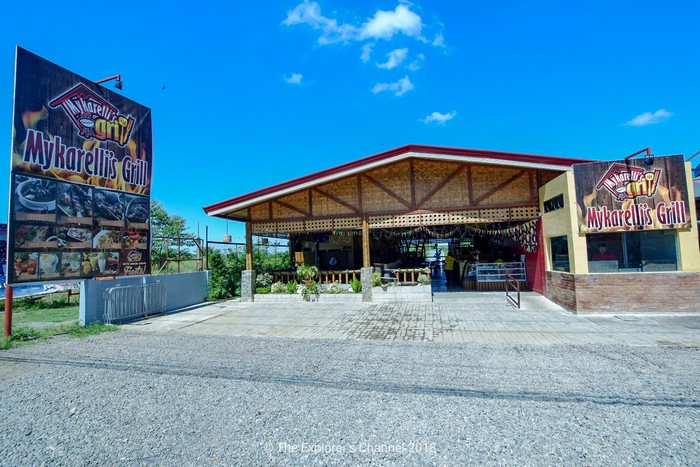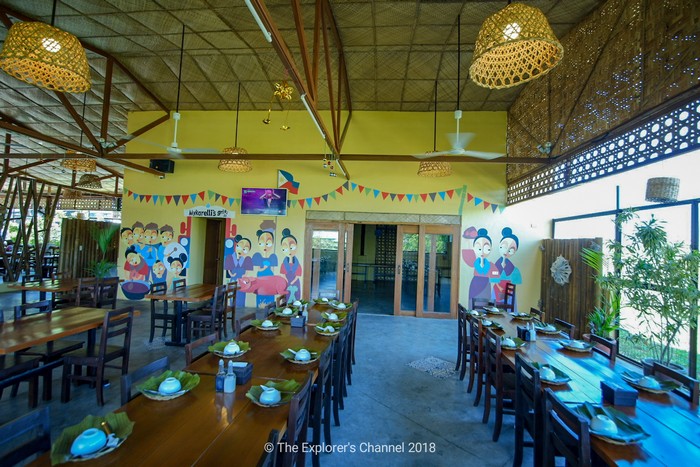 Mykarelli's Grill is known for their fiesta-themed restaurant that offers mostly Pinoy and grilled foods. When you enter the place, it feels like you are in your home due to the warm and relaxing atmosphere.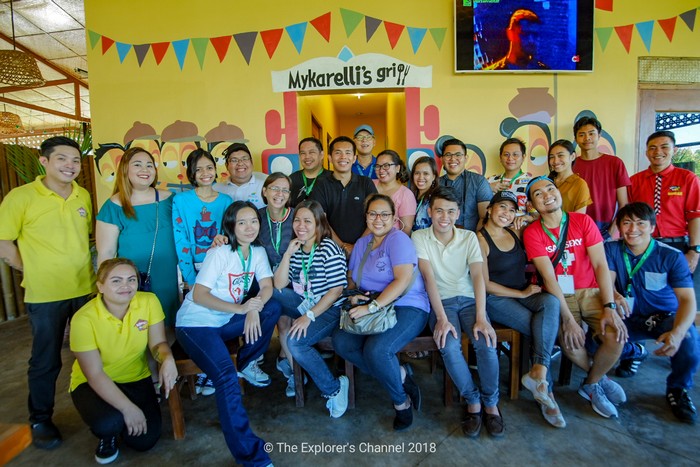 It's like coming home to your mom's home-cooked meals. They served us some of their best-sellers which are; Bulalo, Boodle Fight Meals, Tropical Cooler and mango tapioca for dessert.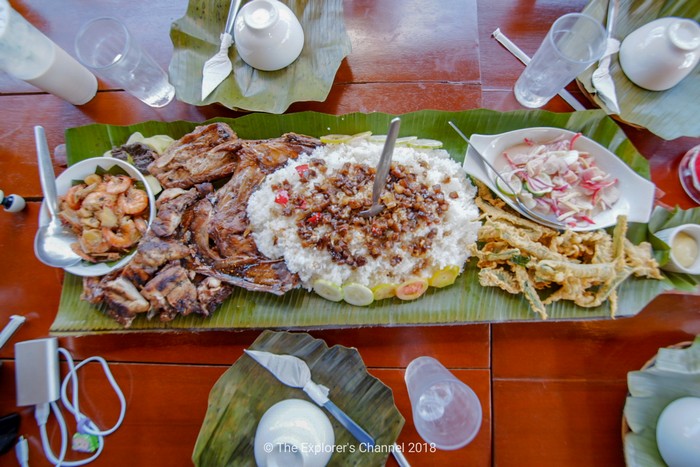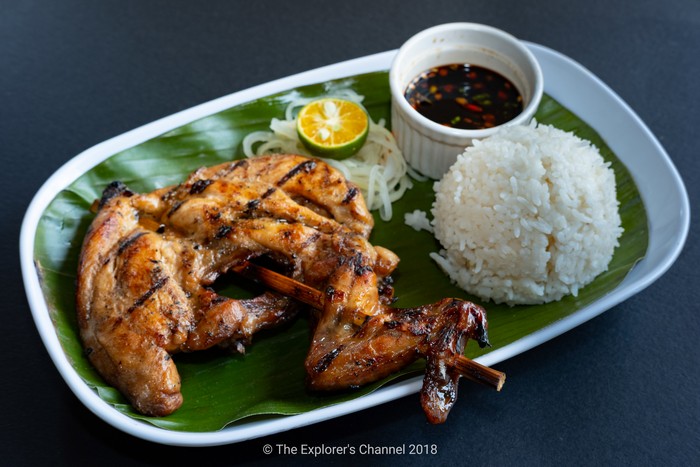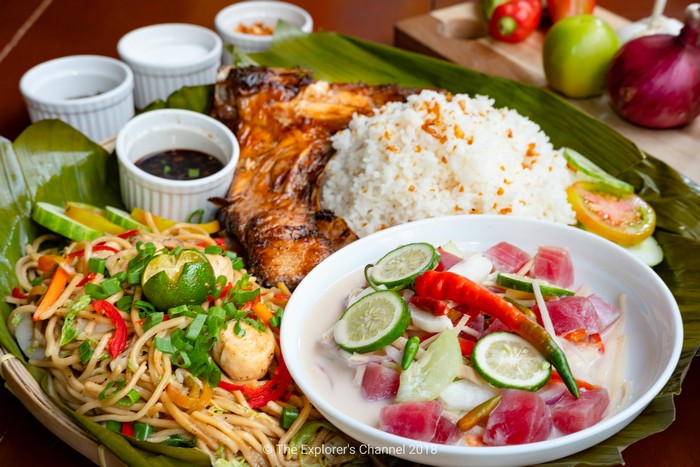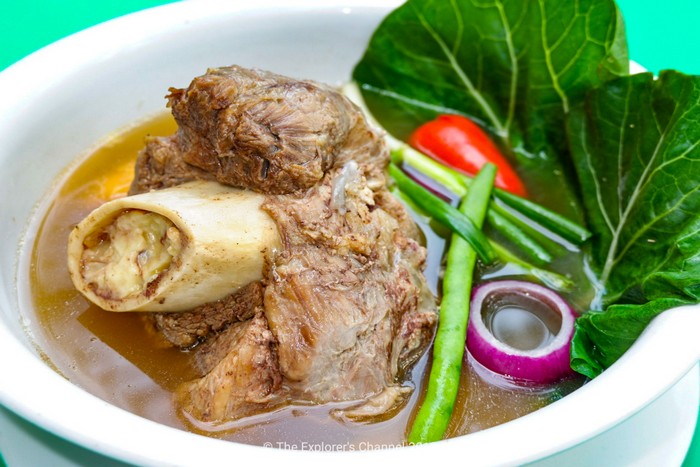 This is the 5th branch of Mykarelli's Grill in the city and they've been in the business for 8 years now. The name of the restaurant was derived from the daughters of the owners, Jianna Marelli and Julia Myka Acapulco.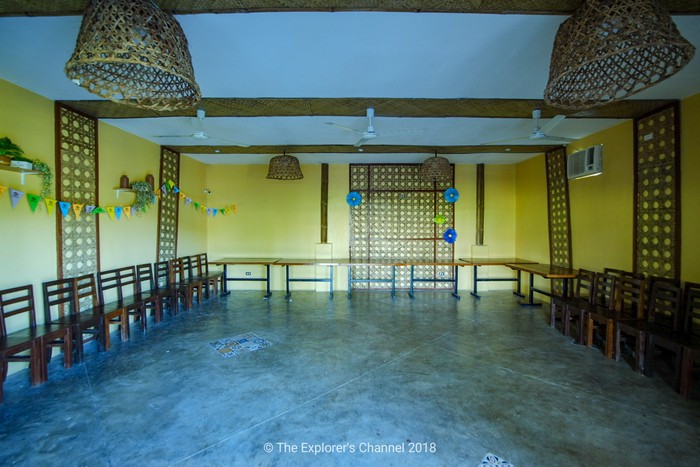 It is owned by four incorporators who are good friends; Mags and Jongcoy Acapulco (couple), Joseph Sia and Joel Ang Rabanes.
The last three stops in the afternoon until the evening were the following; Sam Gui, Seda Centrio Hotel and Superstar KTV Bar & Lounge.
We were able to go to Seda Centrio Hotel wherein they had a Tree Lighting ceremony called "Stellar". It was indeed a memorable evening since everybody was all dressed up for this highly-anticipated event.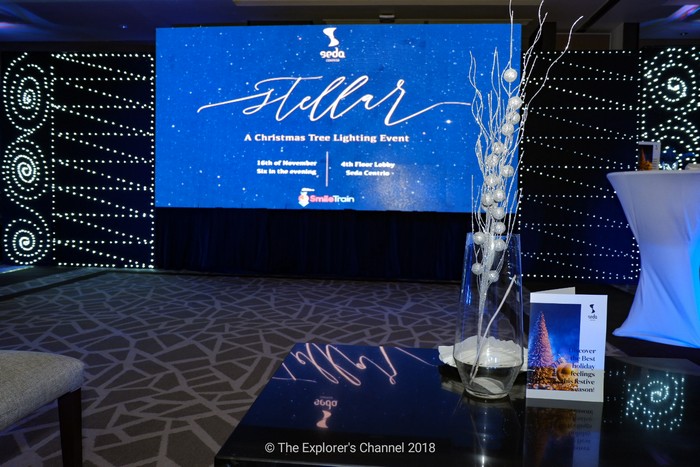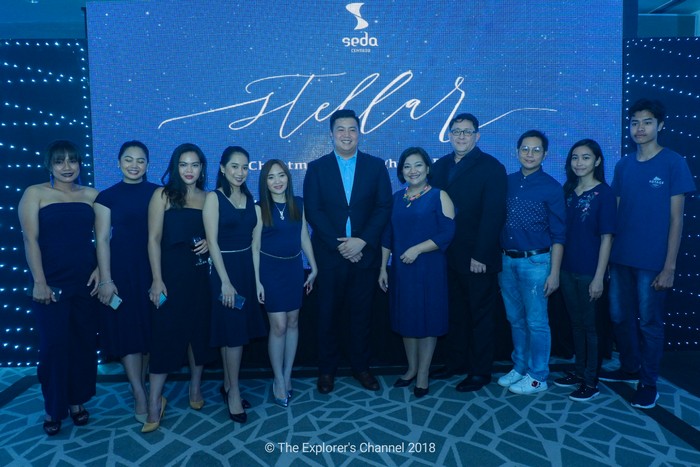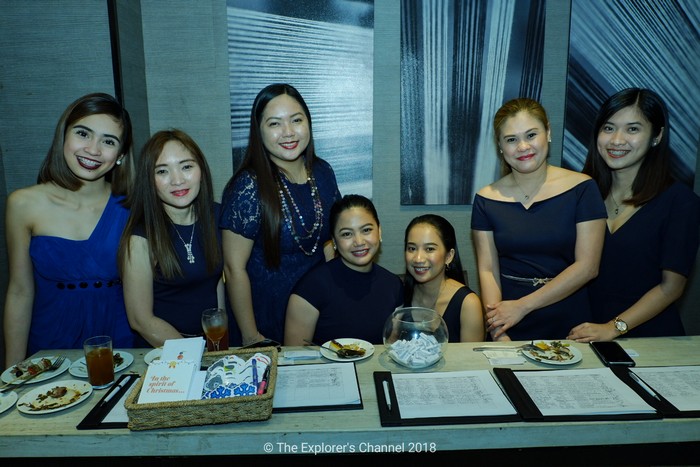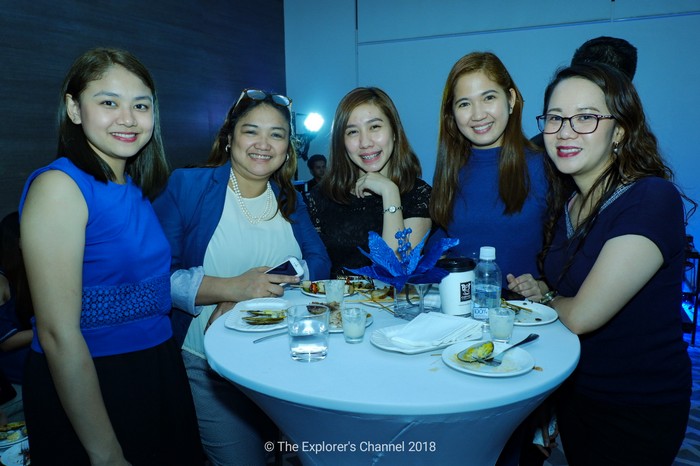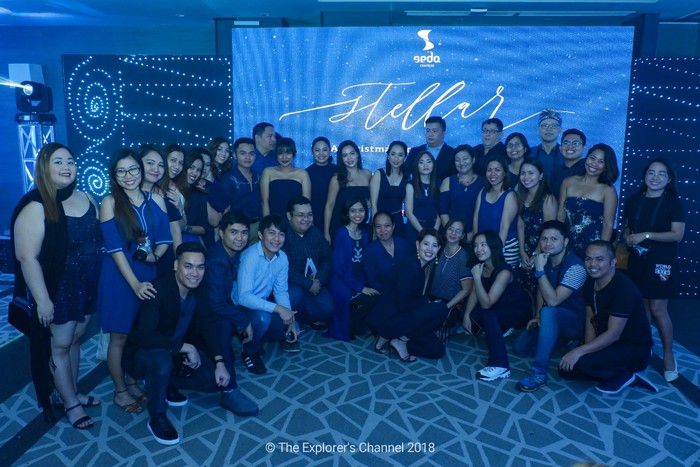 Several VIP guests were in attendance and Nicole Abas Datayan hosted the event. The event was done for a cause with "Smile Train" foundation as its beneficiary.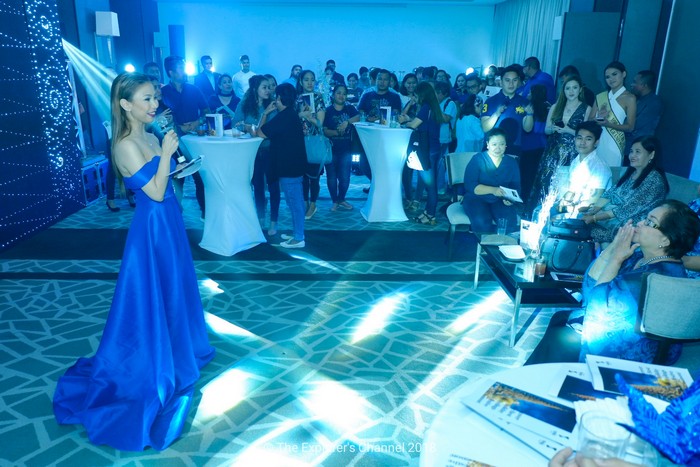 Inside the Sinamay Function Room was a delicious spread of cocktails and refreshments for the guests.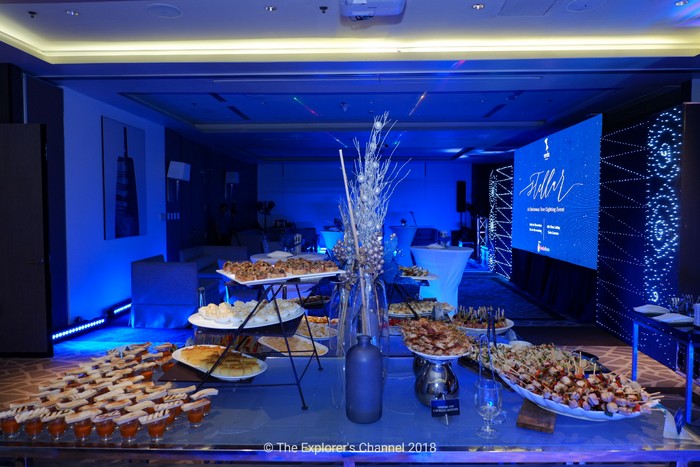 The tree lighting ceremony was a unique one since it showcased a digital way of lighting up the tree and a talented choir performed to delight the crowd as well.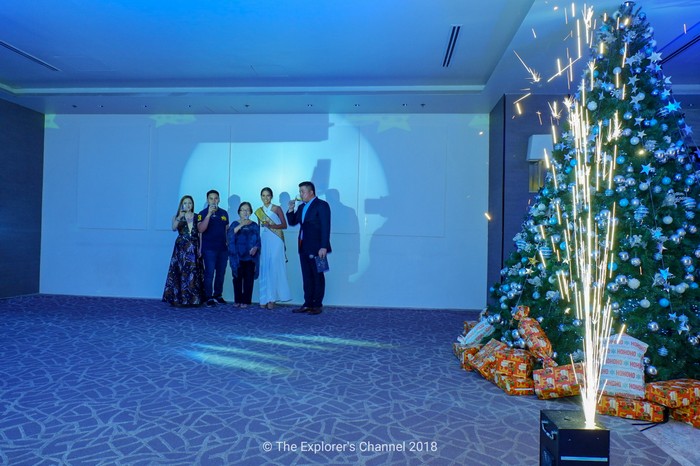 Seda Centrio Hotel is one of the most well-known and busiest hotels in Cagayan de Oro. They are known for their excellent customer service, top-notch facilities, and good management.
The last and final stop for Kex Tour 2018 Day Two was Superstar KTV Bar & Lounge. This establishment is located on the 3rd floor of Cagayan Town Center and is owned by Ms. Emilyn Roxanne Yu Go and partners.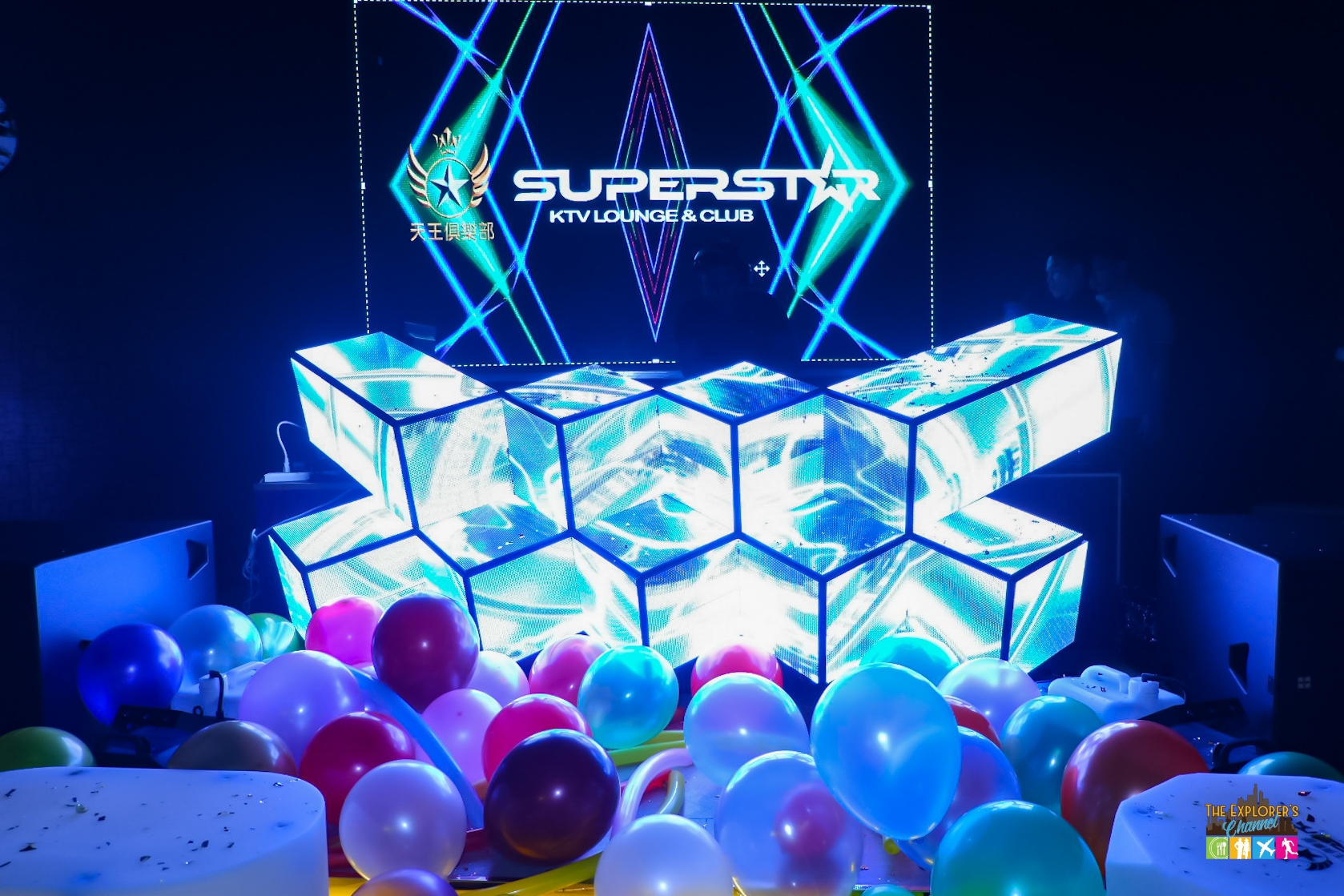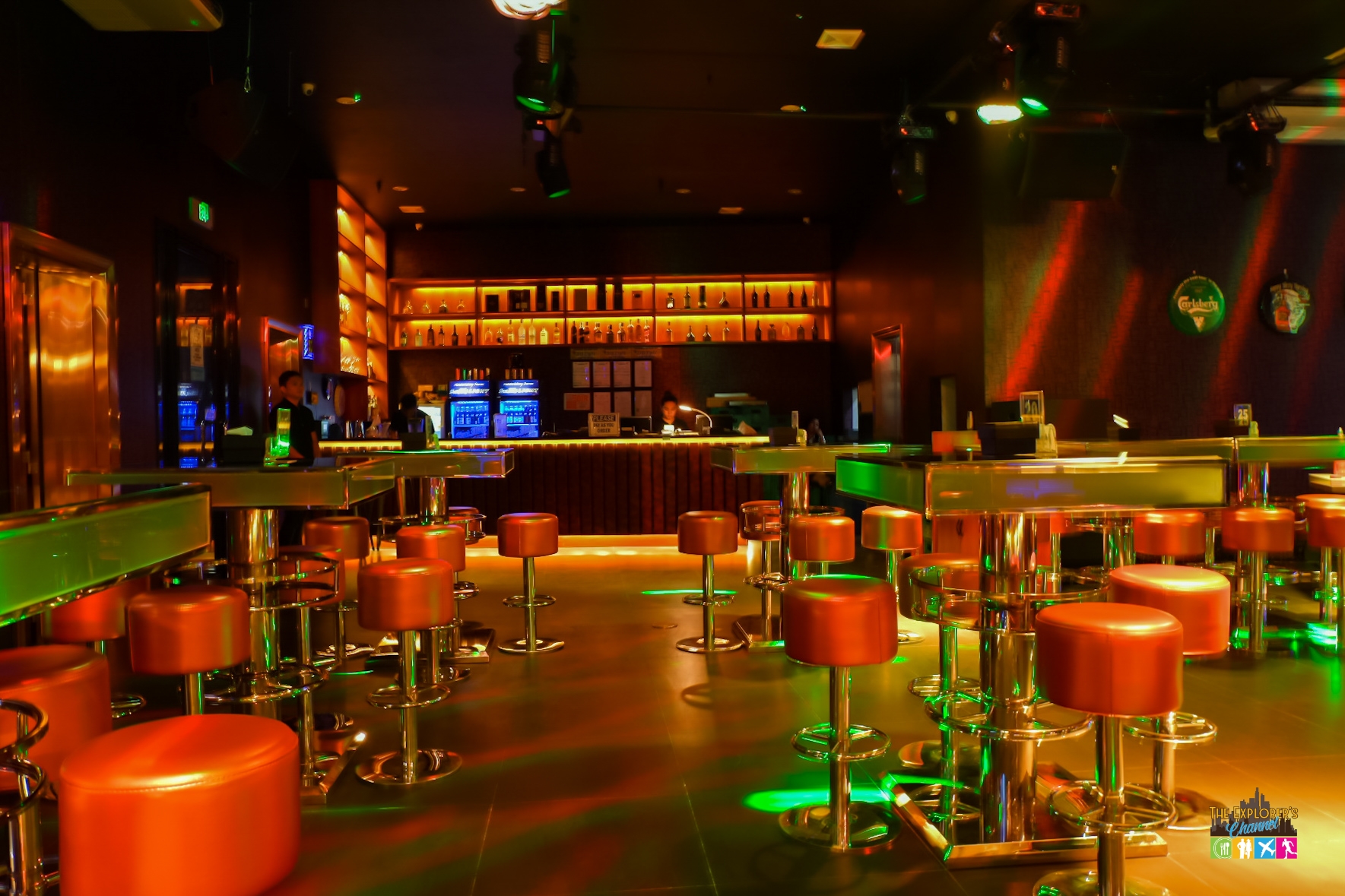 Superstar KTV Bar & Lounge is a high-end KTV Bar & lounge in the city well-situated at one of the cities lifestyle hubs. Its design is indeed flawless and looks like one of those rooftop bars you see in posh hotels in Dubai.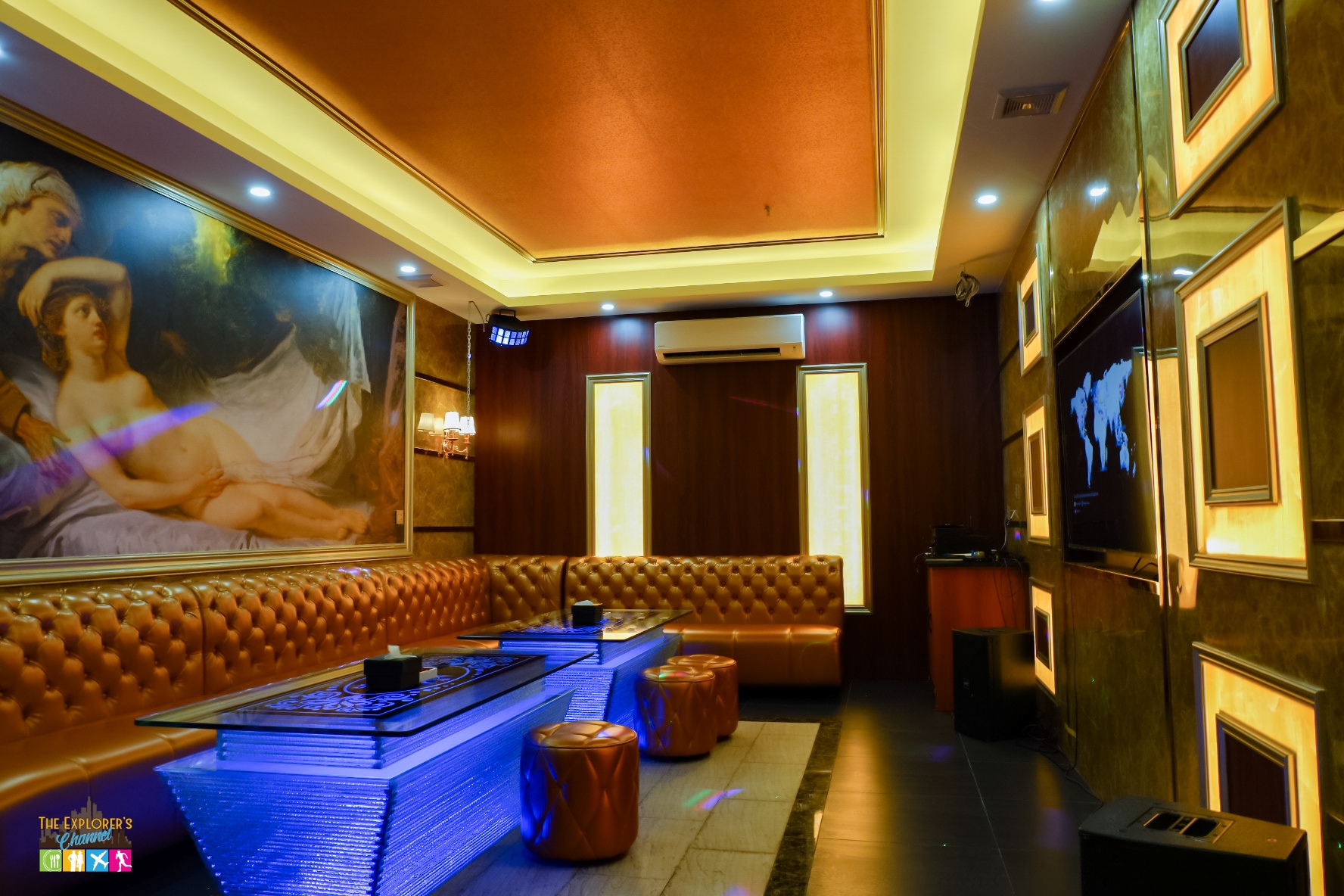 Don't be misled by its luxurious appearance since their rates are affordable and their food is indeed delicious. Their facilities are superb and it is a great place to have a good time with friends and family. If you're looking for the perfect nightlife spot in the city or would want to have an enjoyable karaoke session, this is the place to be!
NOVEMBER 17, 2018 – DAY THREE
The last stop for the KEX Tour is Missy Bon Bon at Limketkai Mall. This café offers gelato and other pastries, they also serve gourmet dishes at affordable prices as well. They are well-known for their unique and well-crafted cakes. Many Kagay-anons are also fans of their gelato.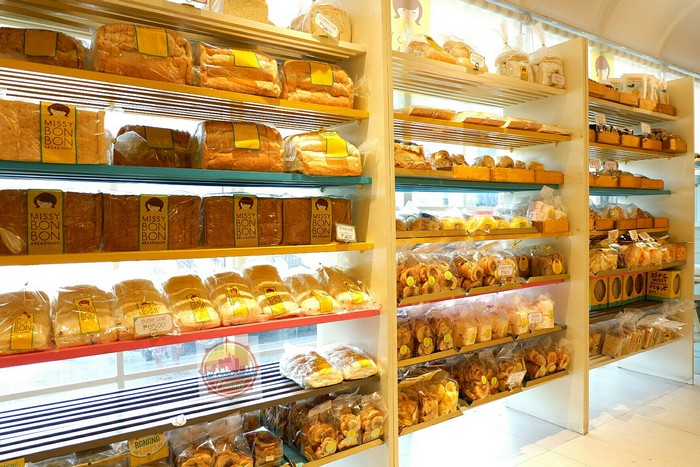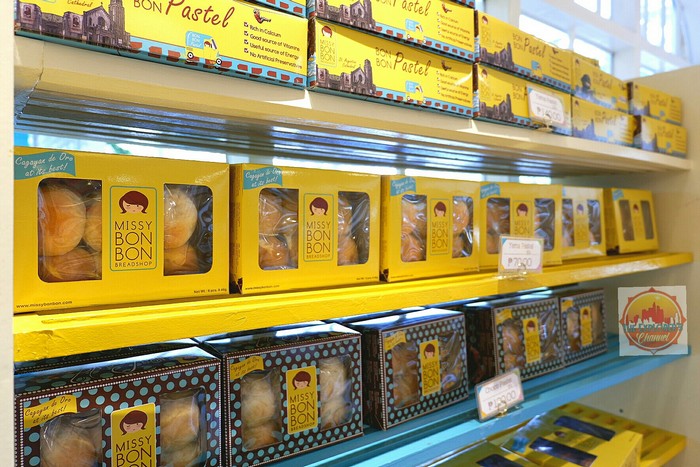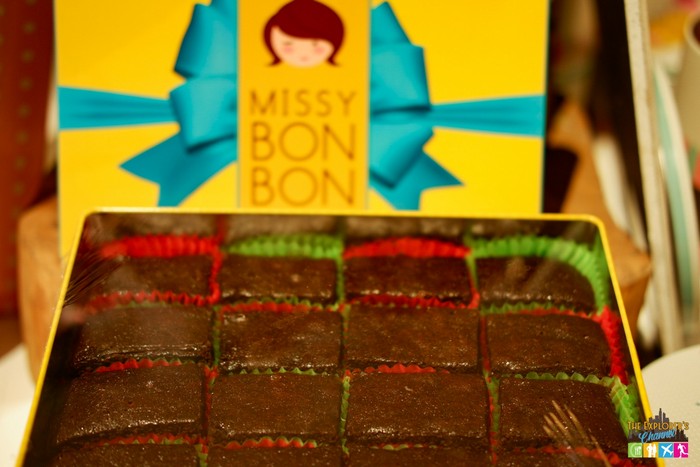 Their meals come in huge servings and they have friendly staff as well. The design of the place is very instagrammable which is why millennials and young professionals can't help but flock to the place. It is a must-visit when in Cagayan de Oro.
BLOGGER'S BALL
To cap off an eventful 3-days of the Cdo Bloggers Kex Tour and 10th Year Anniversary, the first ever "Blogger's Ball" took place at the SM Cdo Downtown Tower Garden.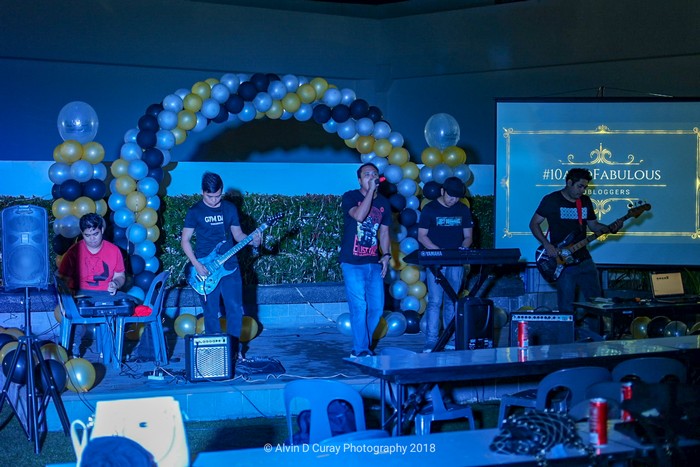 Everybody who attended was dressed in Rebel Black and Gold and it was indeed a perfect night for the blogger attendees.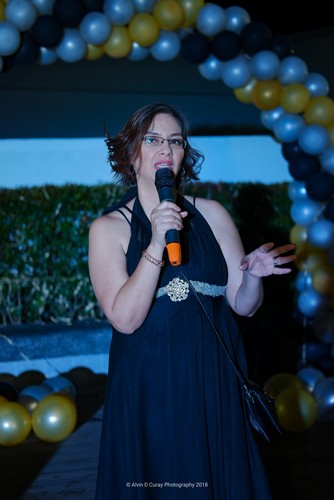 The event was an incredible one because it showed a look back on how Cdo Bloggers has been the past 10 years, there were some awesome song performances by the guest band, plenty of raffle draws that gave out lots of exciting prizes and there was also an awarding ceremony.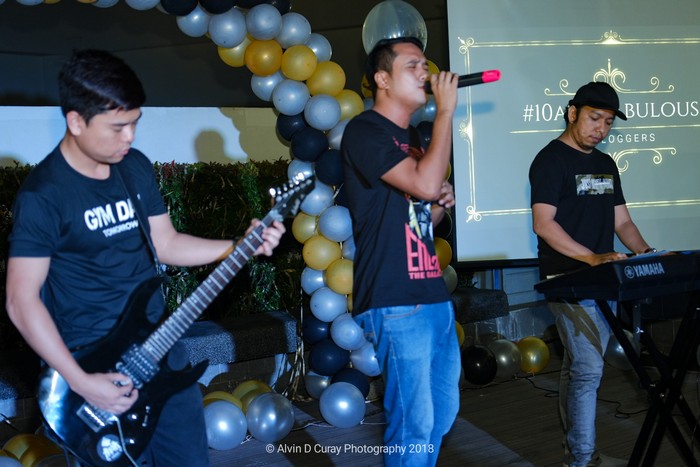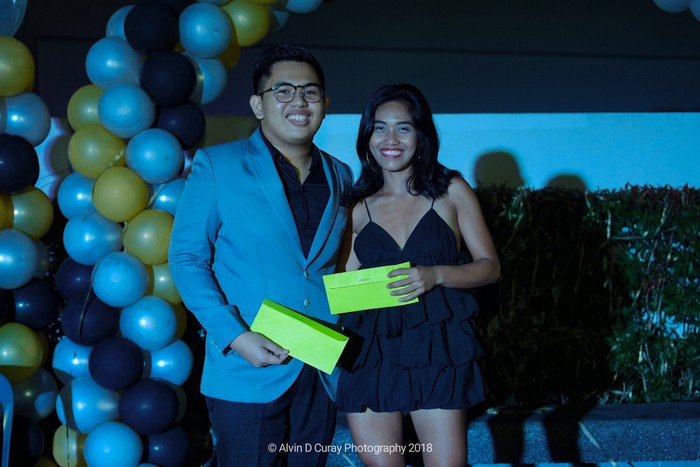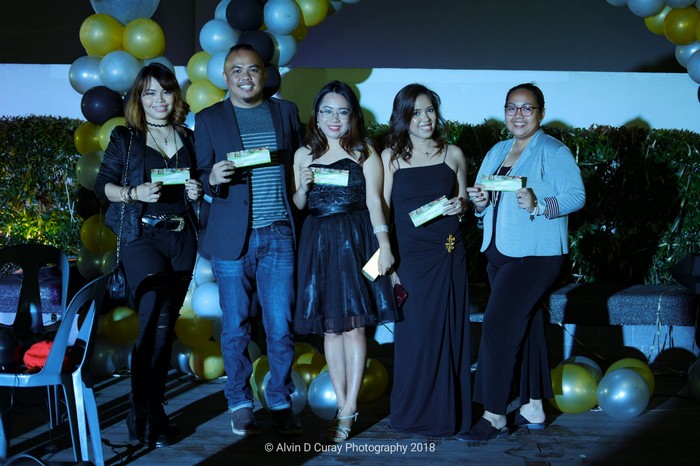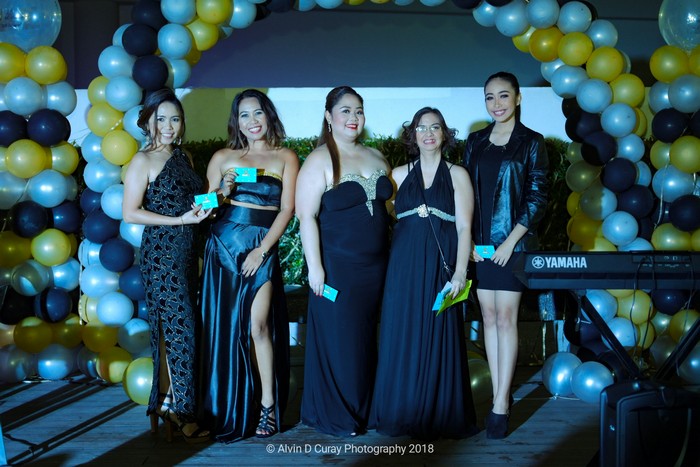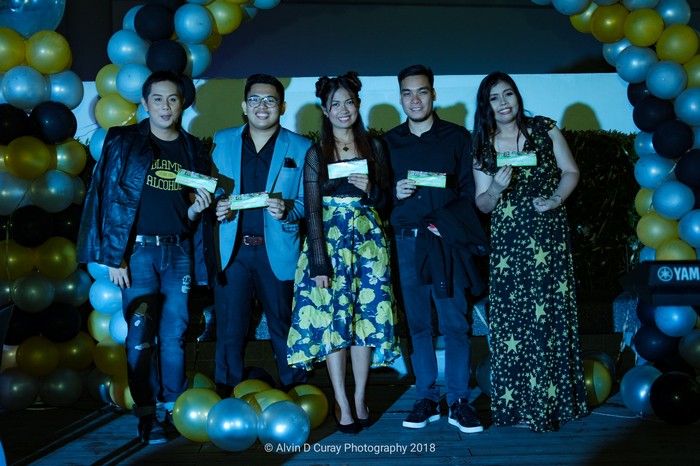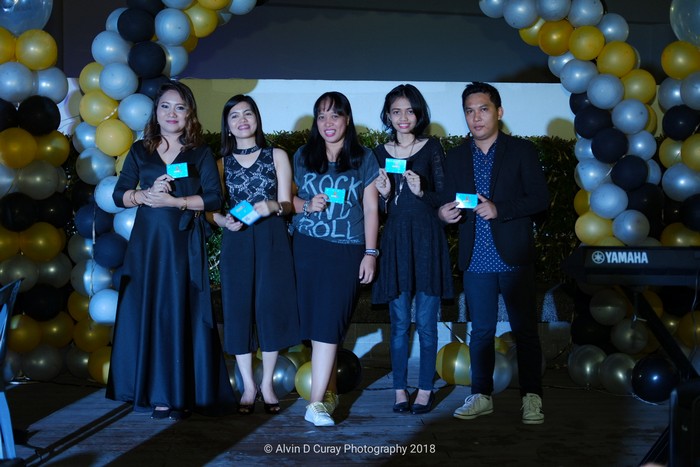 An impressive spread of cocktails was also provided by Restaurant Damaso which filled up our bellies. Two special guests came, Ms. Ivy Guantero of SM Supermalls and Mr. Rufus Rodriguez who shared some inspirational words and congratulated the Cdo Bloggers for their anniversary and accomplishments throughout the years.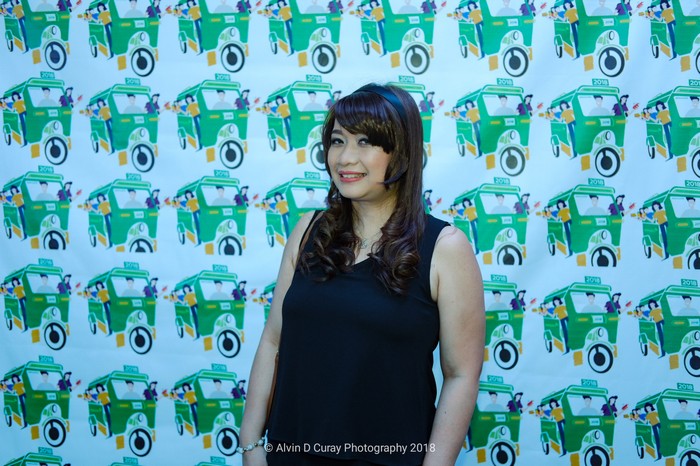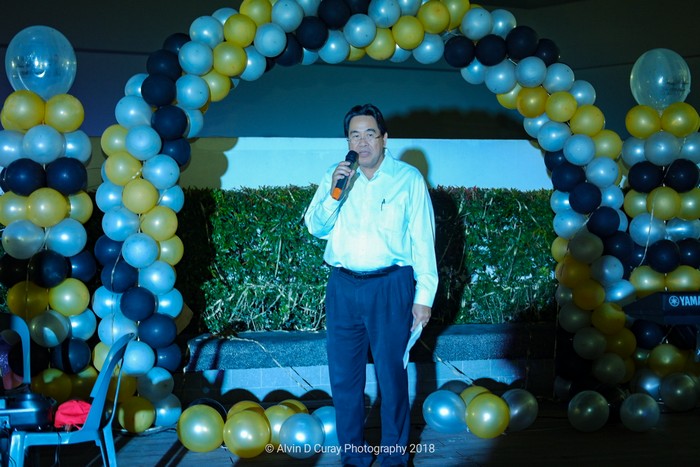 Overall, it was an unforgettable experience, everybody had fun and hope more gatherings like this happen next year! Kudos to Cdo Bloggers for pulling this off and for inviting us! Happy 10th Anniversary and more power to you guys! From Team #TheExplorersChannel! J