This year's earth week celebration in Cagayan de Oro aims to raise awareness and education on how to lessen the waste disposal and to segregate them properly.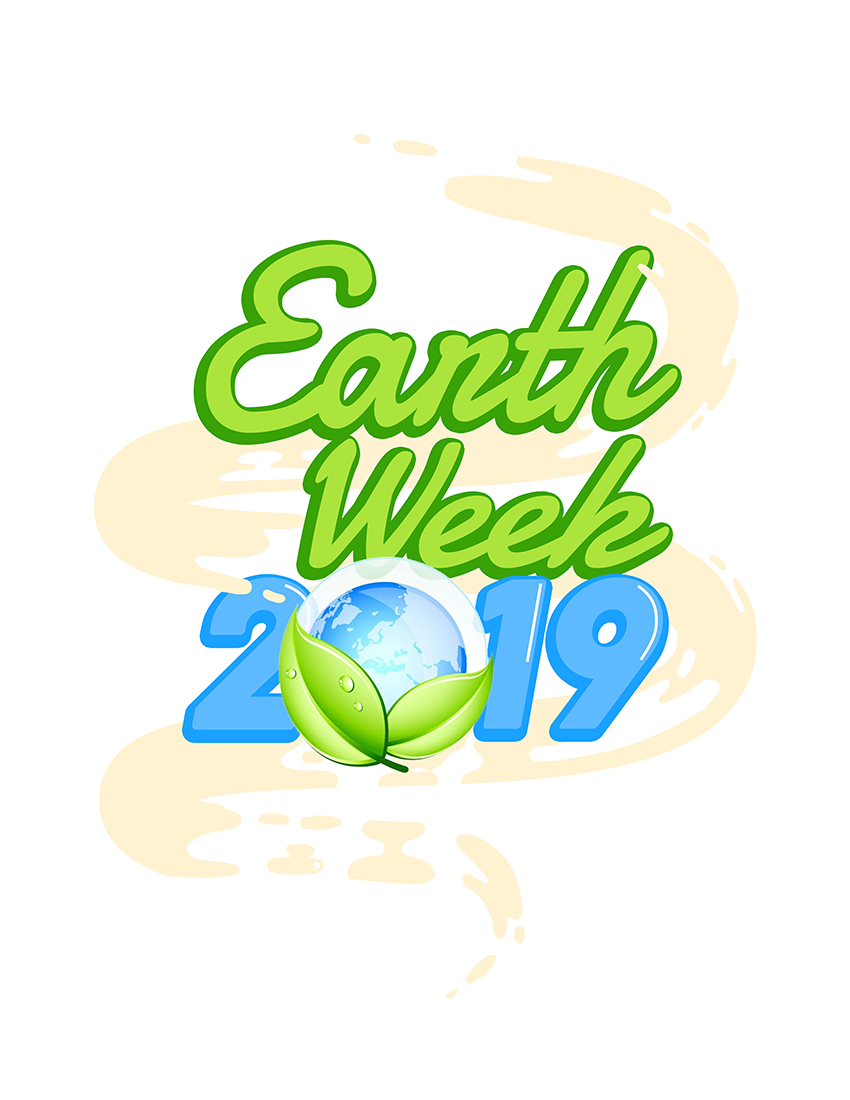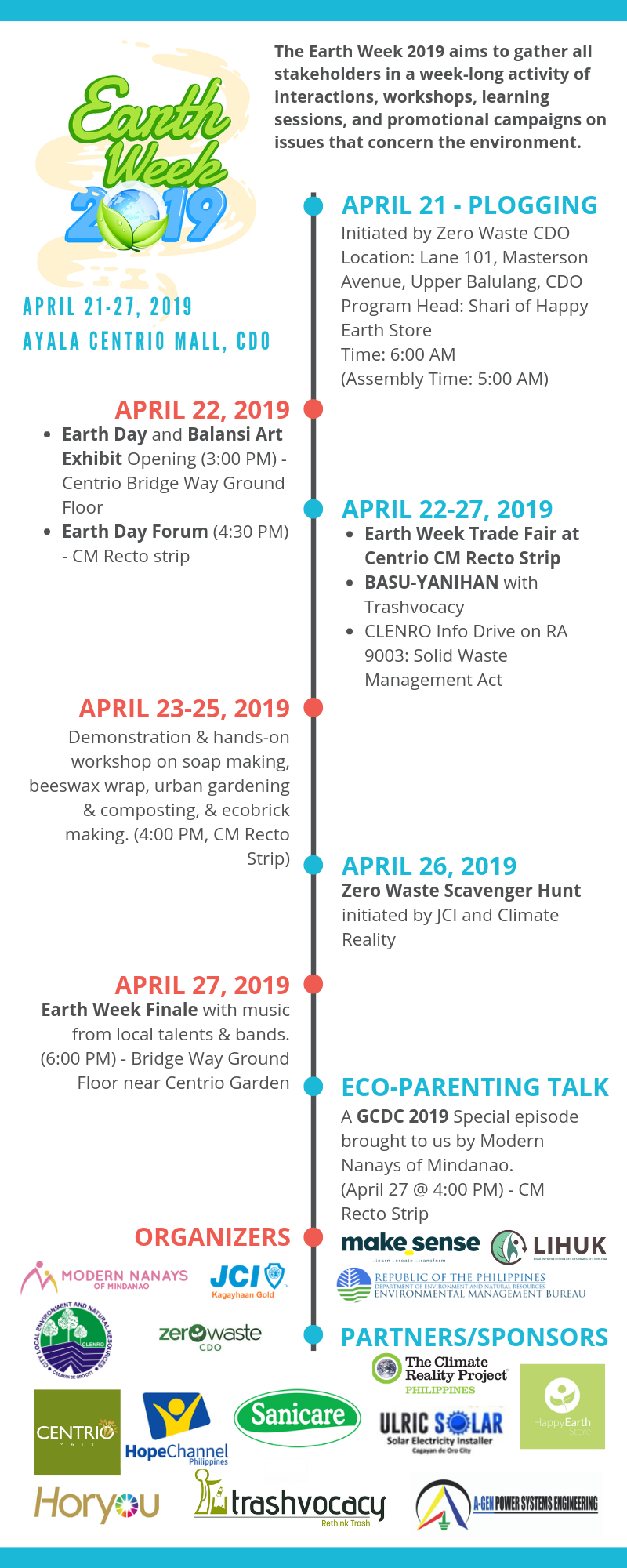 To start the celebration, fun and healthy activity will be held such as plogging. This activity started in Sweden and it has become an exercise trend and beneficial to the environment. It was derived from the phrase "Plocka upp" means picking up in Swedish which involves picking up of trash plus combine it with jogging, and it's called "Plogging".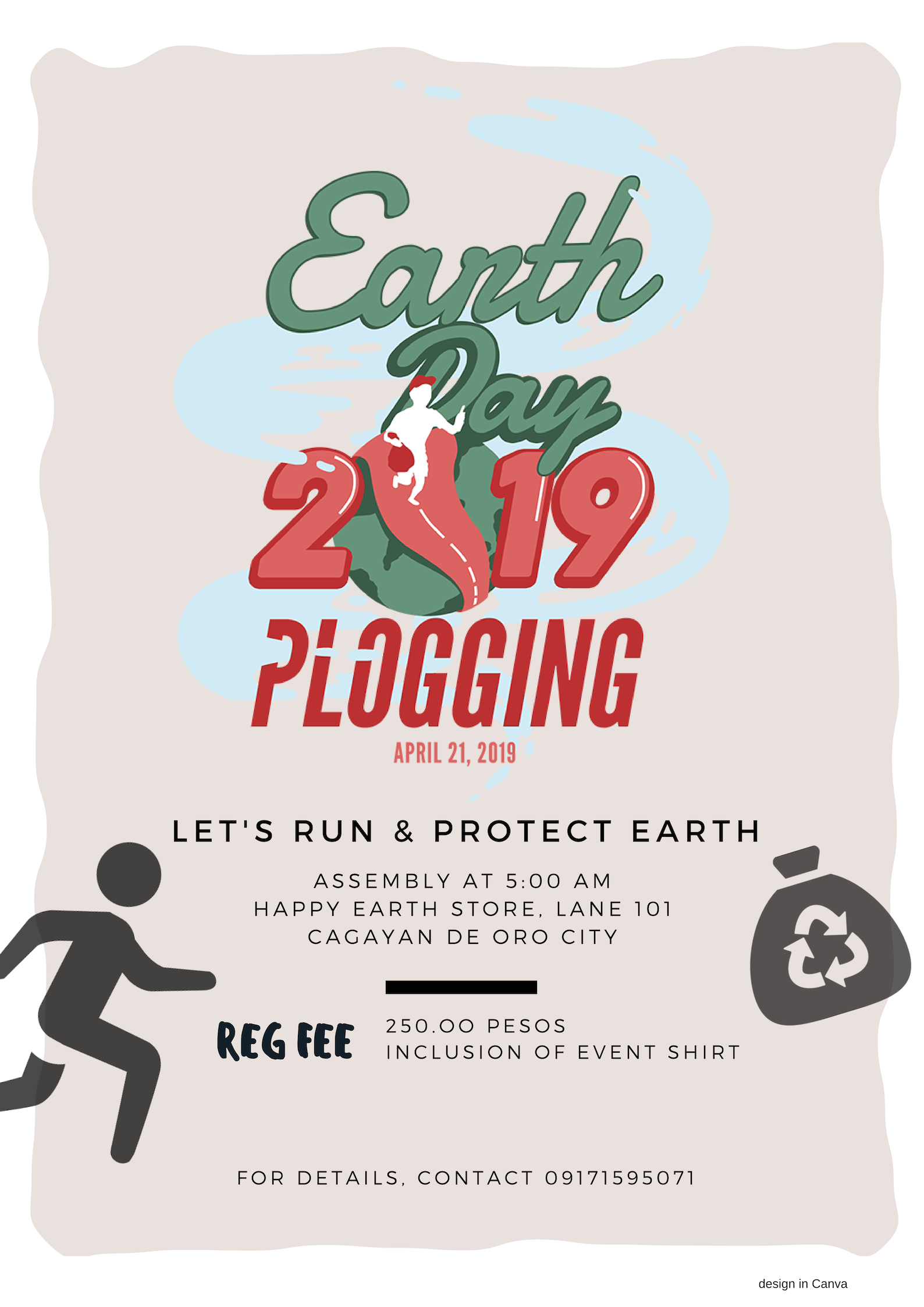 To date, plogging has become an activity for most environment events around the world and we will be having one here in our city.
What: Earth Day Plogging
When: April 21, 2019 assembly starts at 5:00 AM
Where: Lane 101 Acacia Grounds, Masterson Avenue, Upper Balulang, Cagayan de Oro City
Here are the plogging details:
Registration fee: 250
Inclusion: event shirt
After the plogging event: Easter Sunday Egg Painting
Venue: Lane 101 Acacia Grounds
Plogging route: Lane 101 towards Xavier Heights then back to Lane 101
Program Flow:
5:00 am – Registration
6:00 am – Start of Plogging
7:30 am – Trash Audit (what products/packaging were collected, turn over to CLENRO for materials that can be put in ecobricks)
9:00 am – Zero Waste CDO Eco Run Launching
9:30 am – Easter Egg Painting using plant-based pigments at the Lane 101 Acacia Grounds