Art is truly magical and therapeutic. It helps artists unleash their creativity, express their innermost thoughts and feelings. Art also takes people to another dimension because each has a different interpretation of it especially if they are the abstract type. By looking at art, we appreciate our surroundings and other people more. It invokes different emotions based on what we see from the artist's perspective.
If you are one of those people who appreciate art, then you would be pleased to know that the "Paintings Are Forever" exhibit was launched last Saturday at Entrance 4 Hallway of SM City Cagayan de Oro. The exhibit will run from March 6-31, 2021, and has around 50-60 paintings on display that are for sale.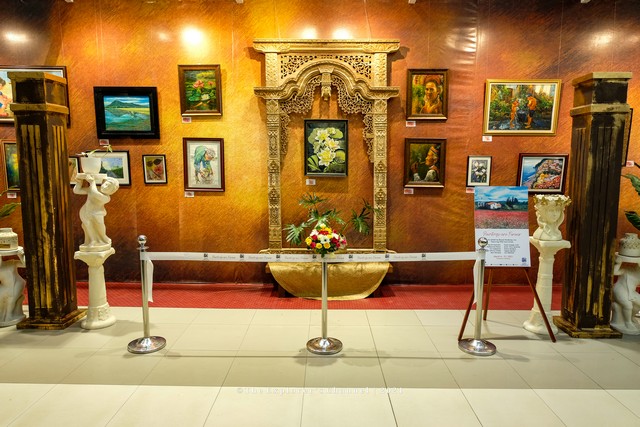 This art display was organized by the SM Group and Biswal Mindanao, Inc. and it showcases the artworks of CDO Local Artists.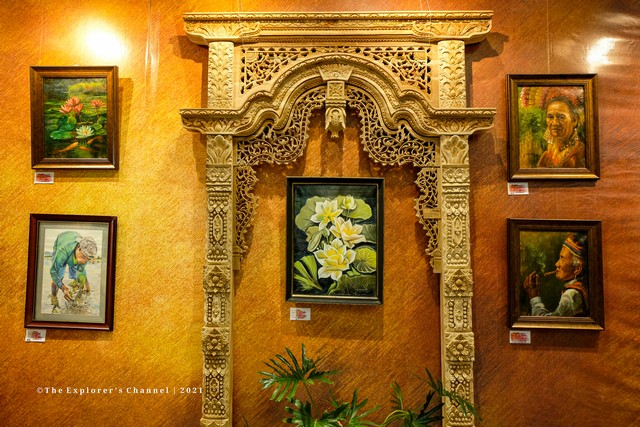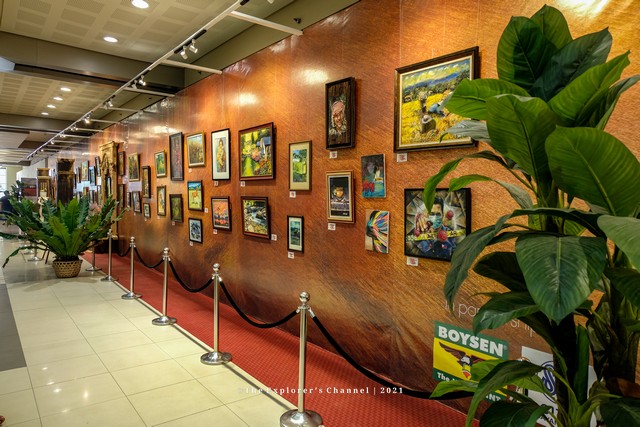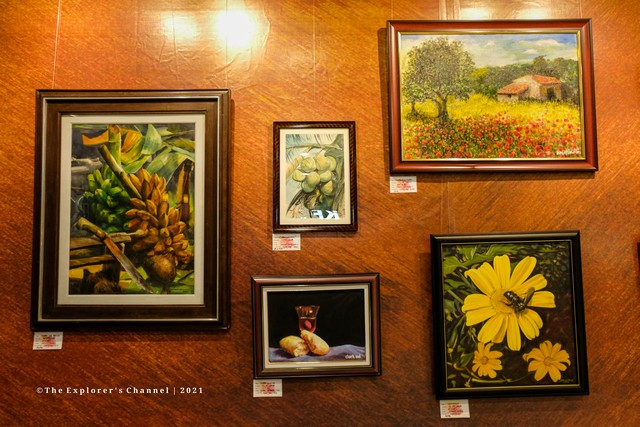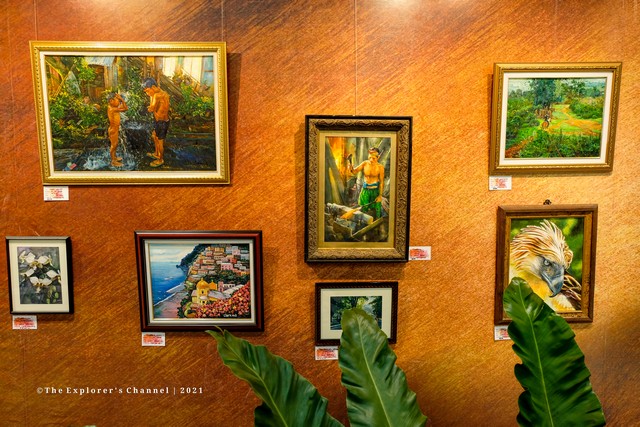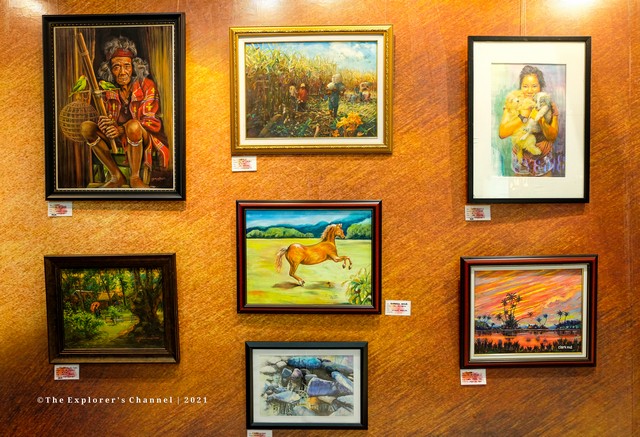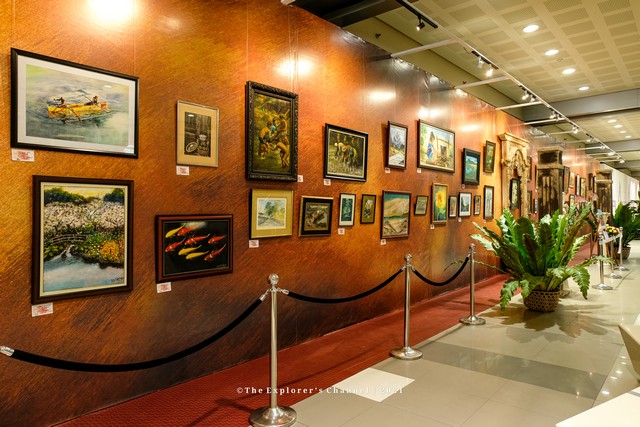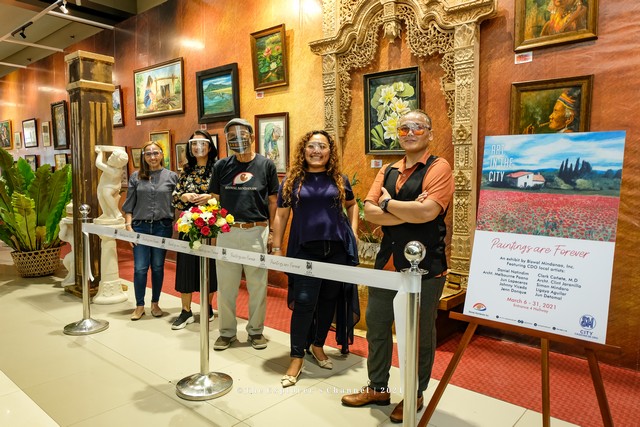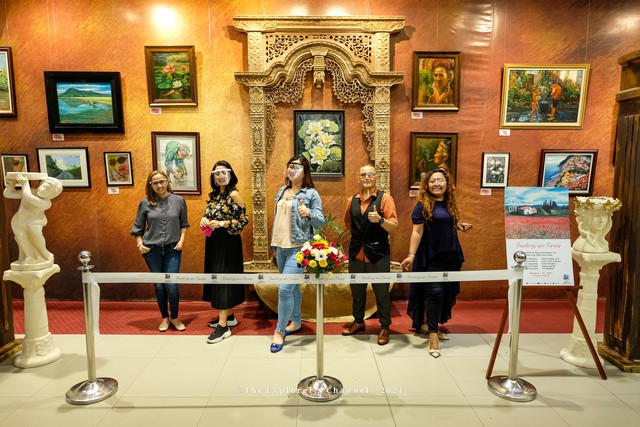 The artist line-up for this exhibit is the following: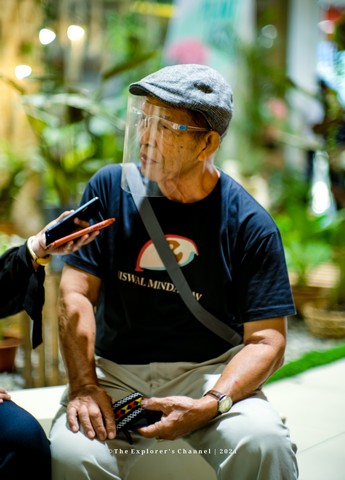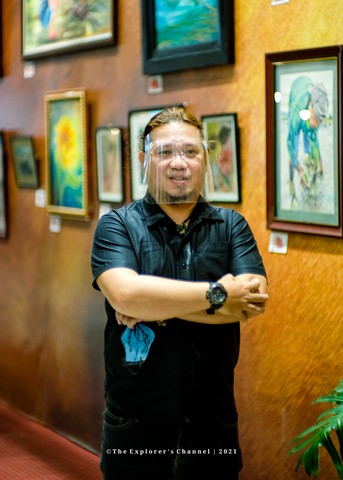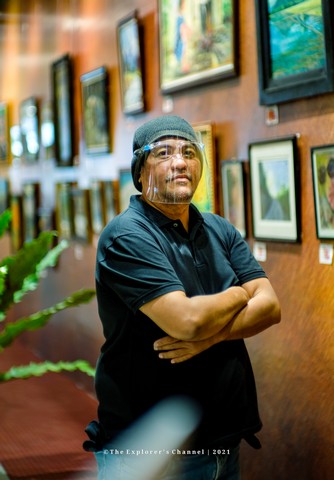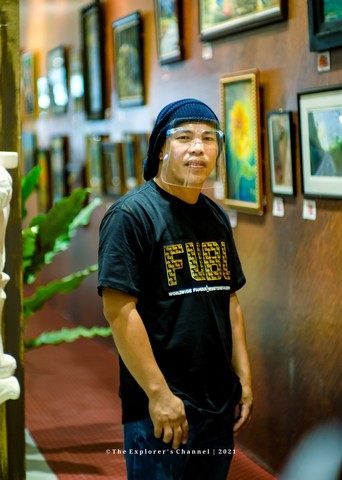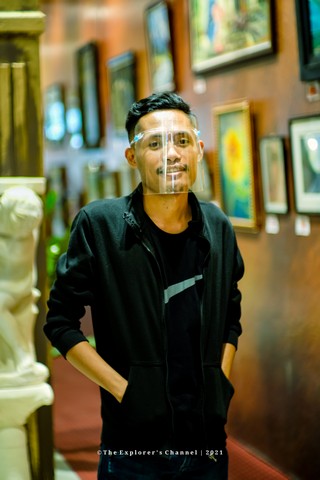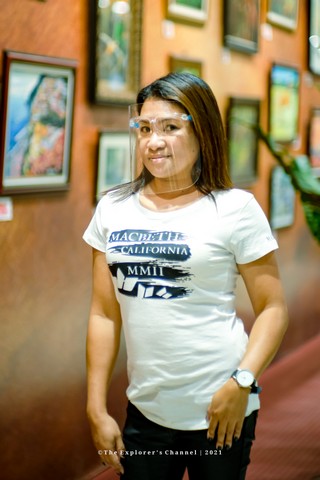 Grand Launching
The exhibit was launched last March 8, 2021, and was attended by the members of Biswal Mindanao, Inc., the SM Group, Councilor Daba, and some members of the media and blogging community. There was a ribbon-cutting, ceremony, and photo op of all the attendees.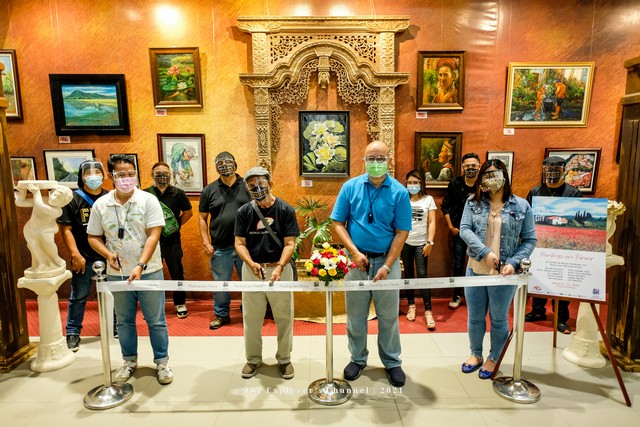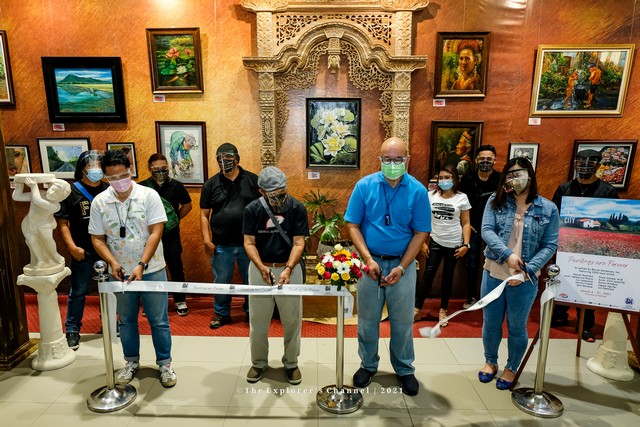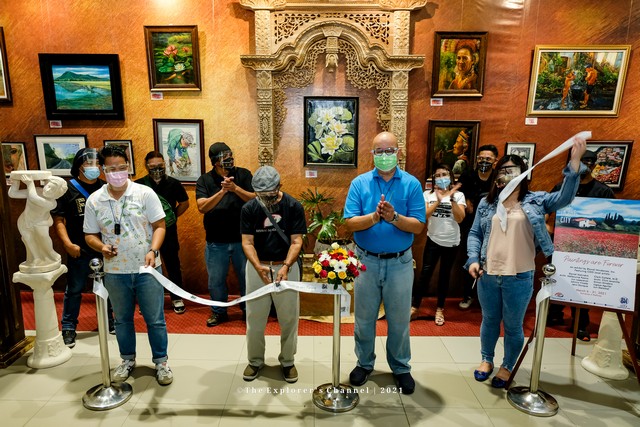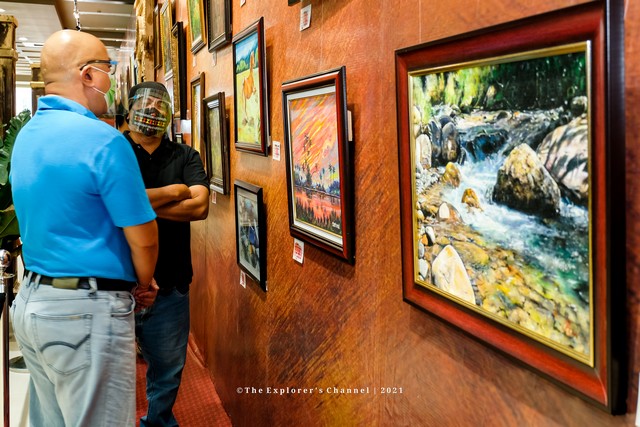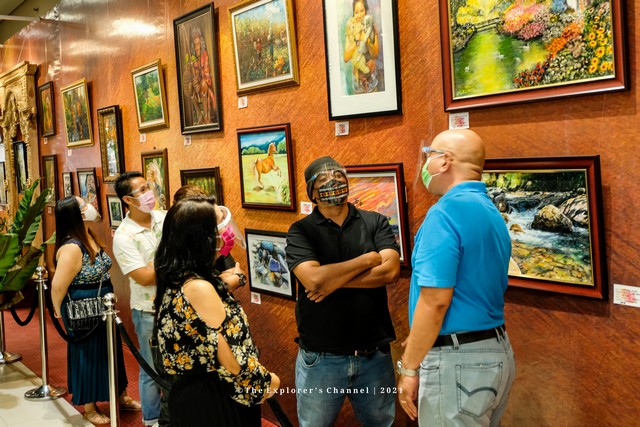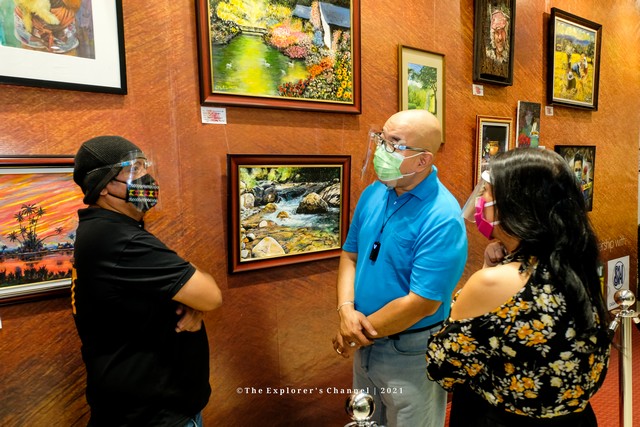 The guests were also given a tour and had the chance to talk to the artists about their paintings. All the artworks displayed are for sale and anyone who wants to make a purchase can do so.
Interview with Danny Natindim (Half-Blind Artist)
We were able to have the opportunity of interviewing the Head of Biswal Mindanao, Inc. – Mr. Daniel "Danny" Natindim. Danny was born in Camarines Norte, took up early education in Quezon Province, and spent his tender years in Cagayan de Oro City as a student. He also spent part of his life in Bukidnon on his family's farm and is now currently living in Buena Vista Village, Patag, CDO.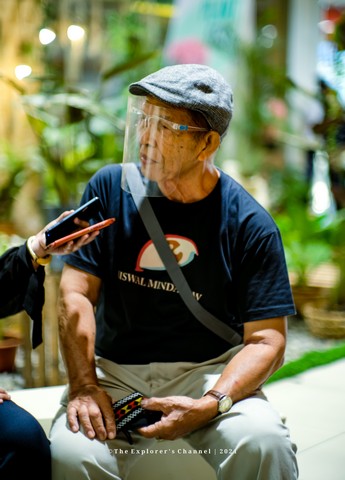 Danny is a Senior Citizen and a very extraordinary artist. It's because of the eye handicap due to an accident he had in the past that left him half-blind. He is now only able to see at least 70% vision on his left eye. Despite being only able to see using one eye, Danny can still paint and has actually done so for almost 25 years now. Overall, he has also created around 80 art pieces during his career. He has already sold several pieces in various countries including the US and Japan.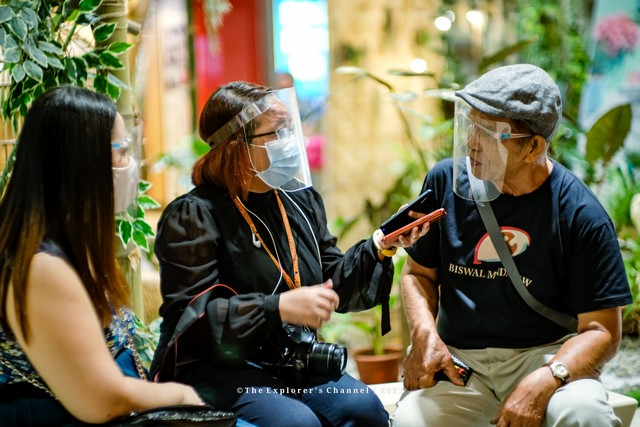 How he started painting was by chance or by accident only since it happened when he enrolled himself in an art class when he was in the United States. The teacher of this art class was the one who discovered Danny's hidden art talent and encouraged him to pursue painting as a career. And so he did take her advice and started painting every day of his life until it became his passion.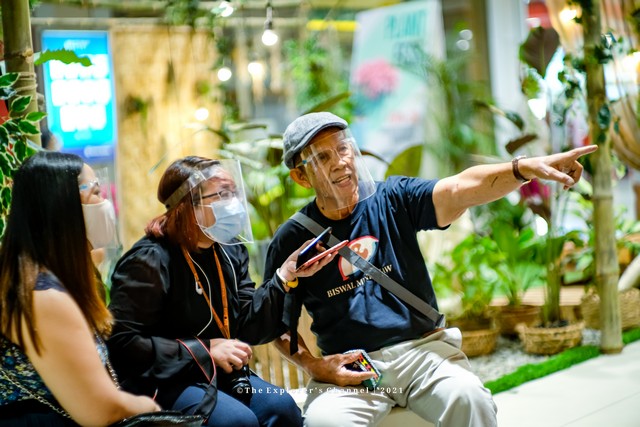 The mediums he used for his paintings are the following; watercolor, acrylic, and oil. His favorite painting subjects are rural scenes (brooks, streams, mountains, farms, fields of grain, etc.), harvests, fishes especially koi, cherry blossoms, and anything that catches his eye.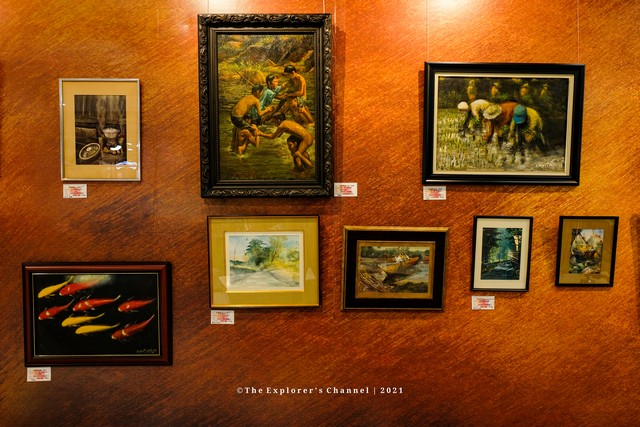 One of the challenges Danny experienced in painting is distinguishing the colors of the oil paint he used in paintings. He shared that he used to label each oil tube with a tape that contained what color it is. This way, he will no longer get confused with the colors he is using. When asked how much would a painting cost, he said that it would depend upon the painting's size, subject, the process and challenges the artist went through to finish the work.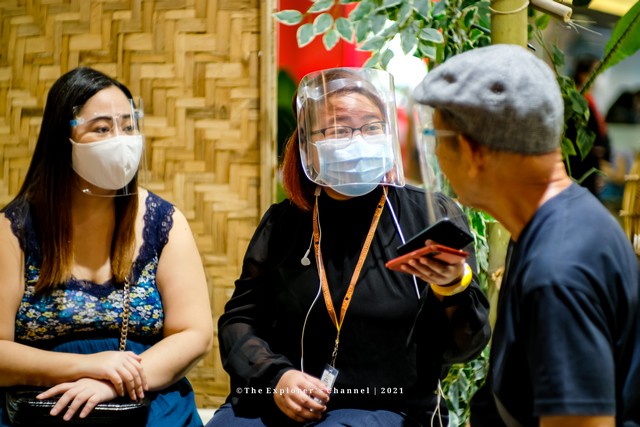 His advice to aspiring artists is that if they want to pursue a career in painting, they must have a lot of patience and determination. It's because creating artwork is not easy, there are possible challenges along the way.
If you want to see more of Danny Natindim's works or would like to purchase one, you may reach him at 0917-846-9044 or send him a private message on his Facebook Account: Danny Linda Natindim.