Bacolod is a beautiful place to explore given that it has plenty of amazing dining places, unexplored tourists spots, a busy night life and such warm people. No wonder it is called "The City of Smiles" because you always leave the place with a big smile on your face.
One of the things that made our trip to Bacolod a memorable one was being able to visit Mushu Asian Fusion Restaurant & Lounge, one of the city's popular night spots and dining places plus being able to chat with one of its owners, Mr. Martin Lachica. Mushu is also a favorite hang-out among Negrenses and it's an interesting place to go if you're looking for a restaurant and lounge in one. Let's find out why.
Brief Background, Concept and Design
Upon entering Mushu, we can't help but appreciate its classy and modern design. I just love the white couches which brightened up the place and added to its sophistication. The place is cozy and has that welcoming urban vibe.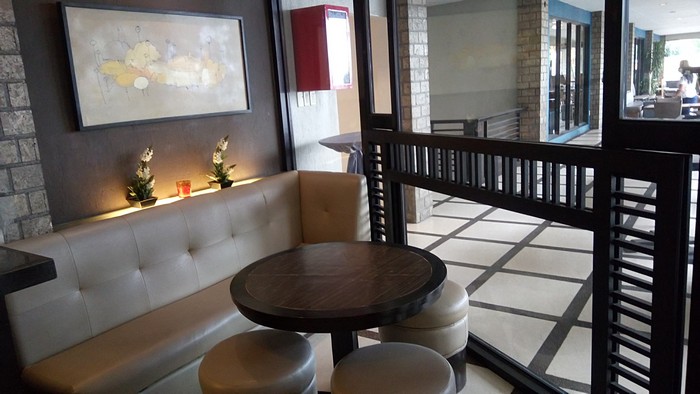 According to Martin, before they moved to Azotea building, the spot where they're now on used to be a restaurant too. Because of this, Mushu retained most of its decors and furnishings. They renovated the place by adding new paint and revamped the kitchen. It seems like everything immediately fell into place when they arrived.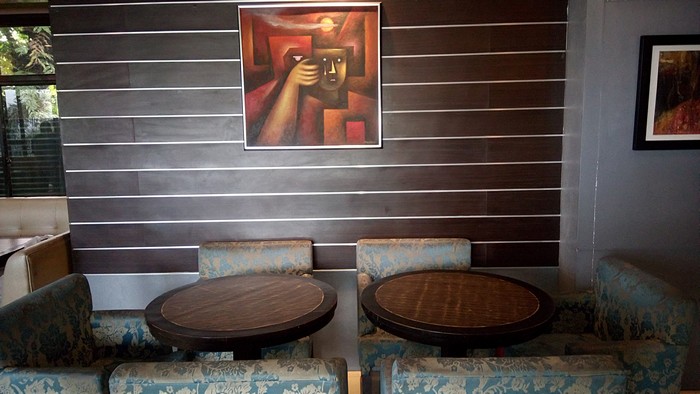 Originally, Mushu started out as a restaurant. However, since they used to be located at Lacson Street which is Bacolod's night life spot and lifestyle lane, it slowly transformed into a resto-lounge, serving dinner at 5-10 pm then dimming the lights at 10 pm which signaled "party time" for the guests. The "lounge" concept made the place popular since many came when it's dark or late at night when Mushu would serve liquor and have DJ's or a live band playing in the scene to entertain the crowd.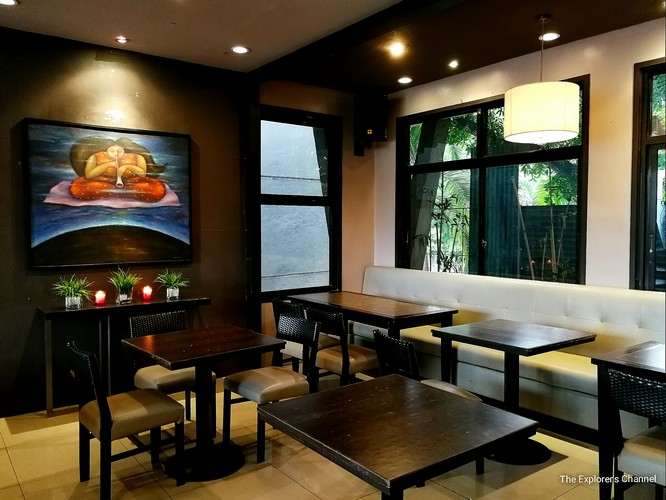 This trend went on for years and every October when it's Masskara time, people from all walks of life both residents and tourists would flock to the place to hang out and have a drink with friends. Just imagine a place with a 130 maximum seating capacity catering to thousands of people during this famous festival in the city! Because of this, Mushu started selling tickets to control the crowd yet this hasn't stopped the number of guests from increasing.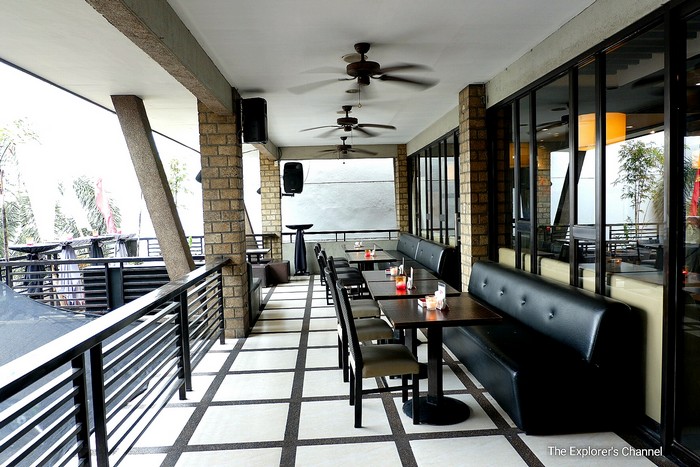 As time went on and after transferring to the new location which is at Azotea building, Mushu wanted to tone the place down and just focus on being restaurant. However, the party-goers from their past location still visited the place with the same purpose so the owners decided to retain the "resto-lounge" vibe dimming the lights again by 10 pm and bringing in DJ's and live band entertainment mostly on weekends to keep customers happy. It seems that old habits die hard and felt that it was the "lounge" image that attracted a different market during night time so why not keep it?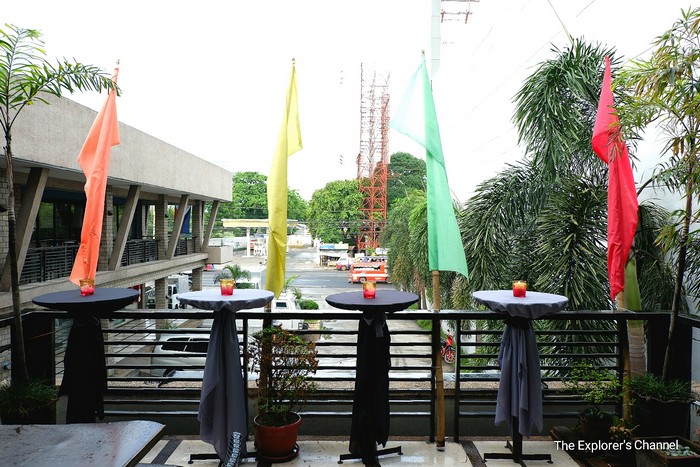 Why is it called "Mushu"? They got the name from JP Anglo's favorite Chinese dish at his favorite Chinese Restaurant. Others say that it's from the Mushu Dragon from the Mulan animated movie. People have a misconception about Mushu.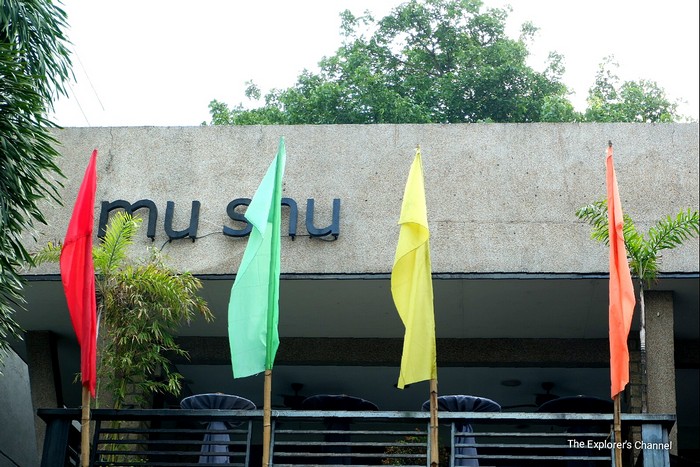 Some think that the place is "high-end" and is only for elite people. However, this should not be the case because the resto-lounge welcomes all types of customers. There is no dress code so people can come in with what they're comfortable of wearing.
Who Owns Mushu?
There are seven original owners of Mushu namely; JP Anglo (popularly known as one of the hosts of "Junior Masterchef Pinoy Edition 2011"), Carla Lacson (who also owns Felicia's Pastry Shop), Peachy and Irene Caram, Beverly Yusay (Sugarland owner), Mike Yusay (Time-out Restaurant Owner) and Goey Mapa (Asia's number one Japanese rice producer). Just recently, Martin Lachica joined the group and became one of the owners of Mushu.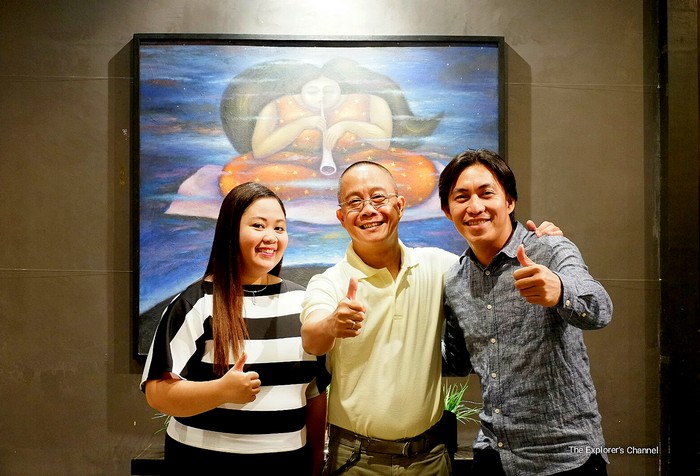 Each owner has his own assignment in the business. Carla and Mike are assigned to the food, Peachy takes control of finance and inventory while Martin is in charge of operations.
Let's get to know Martin a little bit more…
Martin Lachica was born and raised in Bacolod City. He is the youngest among 6 siblings. Since his father was a lawyer at the Development Bank of the Philippines, the job required his family to move from one place to another. According to him, he stayed in Bohol the longest and was their when the place wasn't that popular.
He took up college at La Salle in Bacolod and after graduating, he worked at McDonald's from 1991-2001 as one of the members of the pioneering team in the city. After his stint there, he then became a hotelier and worked at LFisher Hotel for 3 years. Later on, he worked as a manager at Sea Oil gasoline station for 3 years. He stopped working and this time became a businessman for a while not knowing where his path would lead him.
One day, he went to Mushu and had some drinks there. JP Anglo offered him the job to handle Mushu Asian Fusion restaurant. That was October 2011 and it was Masskara time. He gladly accepted the offer and the rest is history! When asked what he loves most about working for Mushu, he said that the staff was kind to him and that his job wasn't boring since he gets to meet several different people daily. Currently, he is very happy since he is now one of the owners of Mushu.
What Makes Mushu Stand Out from the Rest?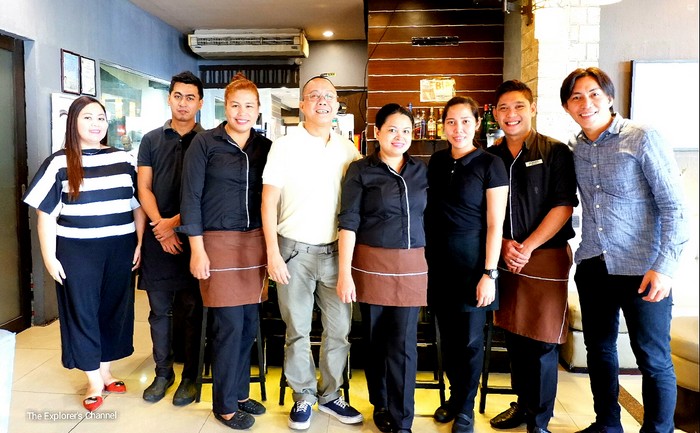 Martin said that it's their ambiance, good customer service, delicious and high-quality food, cleanliness and being able to give good value to customers' money that makes them better than the others.
Best-Sellers
They may sound like simple dishes but Mushu has their own "special sauces" that make their food products unique from the others. It's like nothing you tasted before.
The restaurant offers 70% Filipino dishes and 30% Asian cuisine from other countries. Their dishes are very affordable and are good for sharing. They also have a flexible menu which is open for customers' special requests.
Here are some of their best sellers:
Sizzling Cansi – Easily became our favorite. It's the star of the show. Cansi is usually served as soup but not with this deviant. I like the twist that was done to it.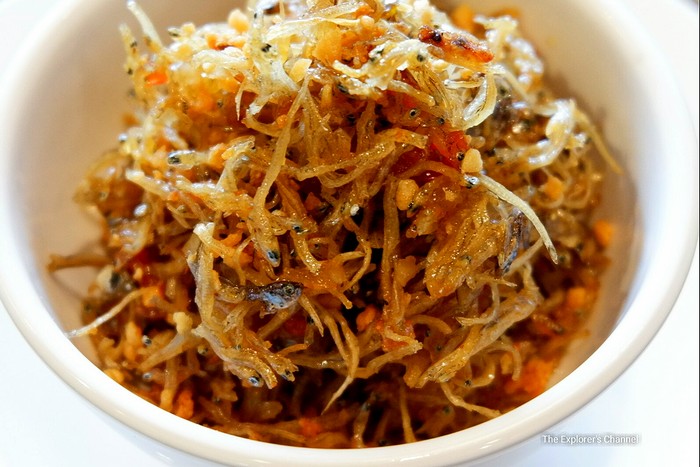 Dilis dipped in Special Sauce – Dilis in itself is an appetizer but due to their special sauce, you could use it as a viand. You can pair it with rice and not crave for other viands.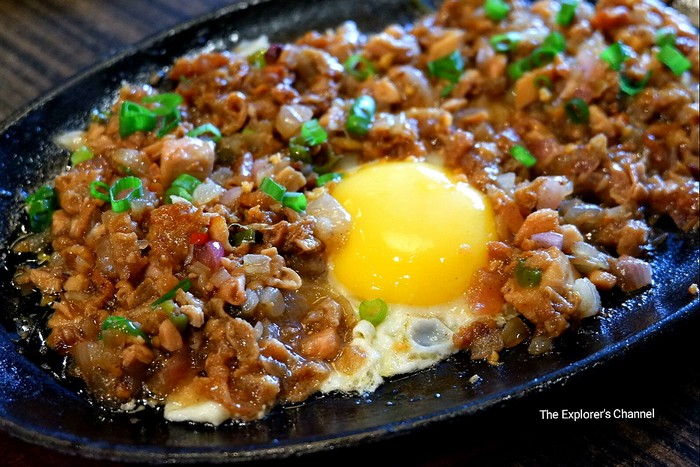 Chicken Inasal Sisig – Imagine Bacolod's famous inasal turned into a sisig dish! It's hard to think about but once you tasted it, you'll be surprised as to how good it tastes.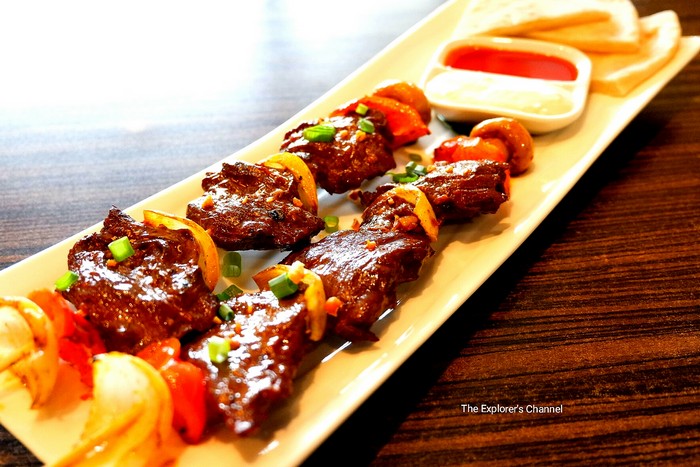 Beef Kebab – It's not your ordinary beef kebab. Yes the beef is tender but the sauce is what made this dish stand out.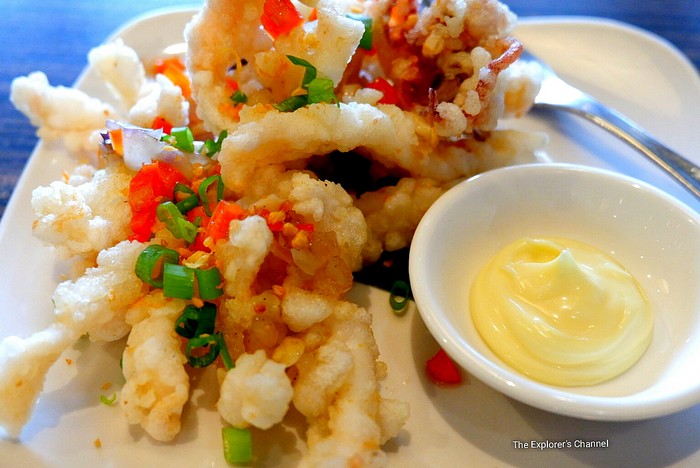 Salt and Pepper Squid – I love that the flour they used is not too thick. You can really taste the squid and it's definitely palatable. Best dipped into its sauce, it gives it that lovely finish.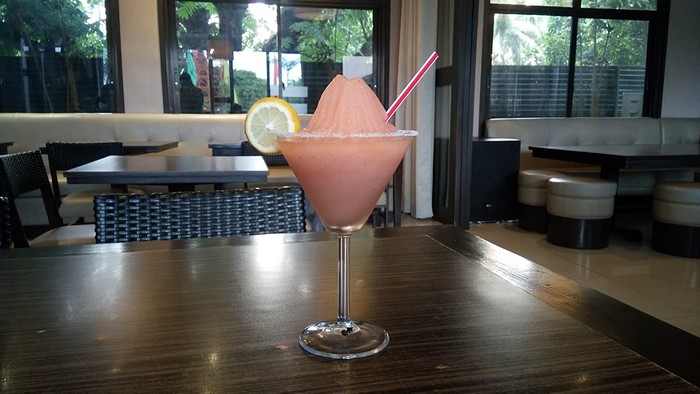 Strawberry Frozen Margarita – The good thing about this cocktail is you can hardly taste the shaved ice. You can tell it was blended well and the strawberry flavor really came out on this special drink.
Operating Hours, Current Offerings and Future Plans
Mushu Asian Fusion is open from 5 pm to 1 am (flexible). The time they close depends upon their customers. The establishment sometimes has DJ's or a band playing during Fridays or Saturdays just to spice up the crowd.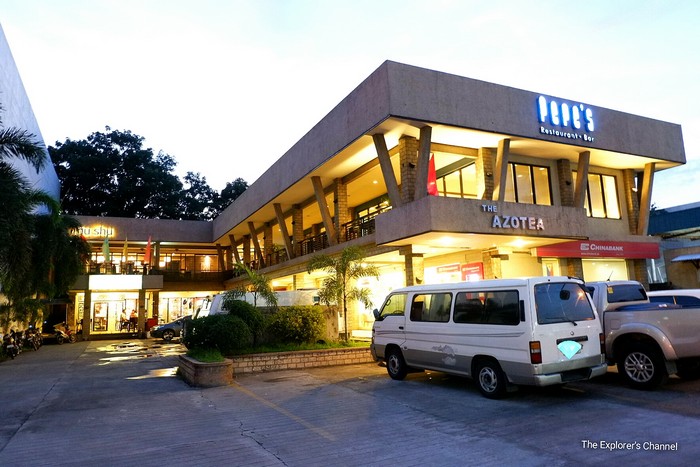 They're planning to move back to their old location at Lacson Street near 21 Restaurant and Café Bobs. When asked how he envisions Mushu 5 years from now, Martin jokingly replied that he hopes Mushu has 5 branches by then! That ended our short but fun conversation with him.
Conclusion
In every place that you visit, there will always be those that you will never forget and Mushu is one of them. Not only is their food incredibly delicious but the people running it is what would make people coming back.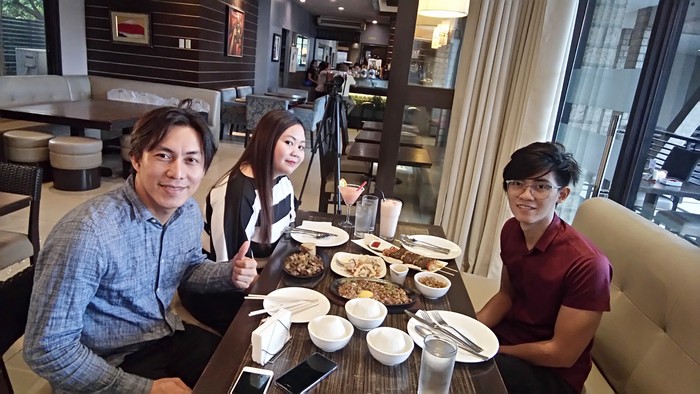 When guests are made to feel special, they will always come back no matter where it is. Make sure to drop by this place when you're in Bacolod, you'll miss one half of your life if you don't.