Modesto Coffee + Cuisine is a hidden gem nicely tucked away from the hustle and bustle, busy streets of Cagayan de Oro. It has gained its following due to its great ambiance since it has a great view of the mountains and is surrounded by nature and most especially, people keep coming back for the incredible food.
How It Started
Modesto was born in 2020, during the height of the pandemic. One of the owners of the resto cafe, John and Maricar Bermundo decided to open a cafe since they wanted to apply their skills in branding, marketing, and culinary prowess into their own business having done so for several businesses in the past.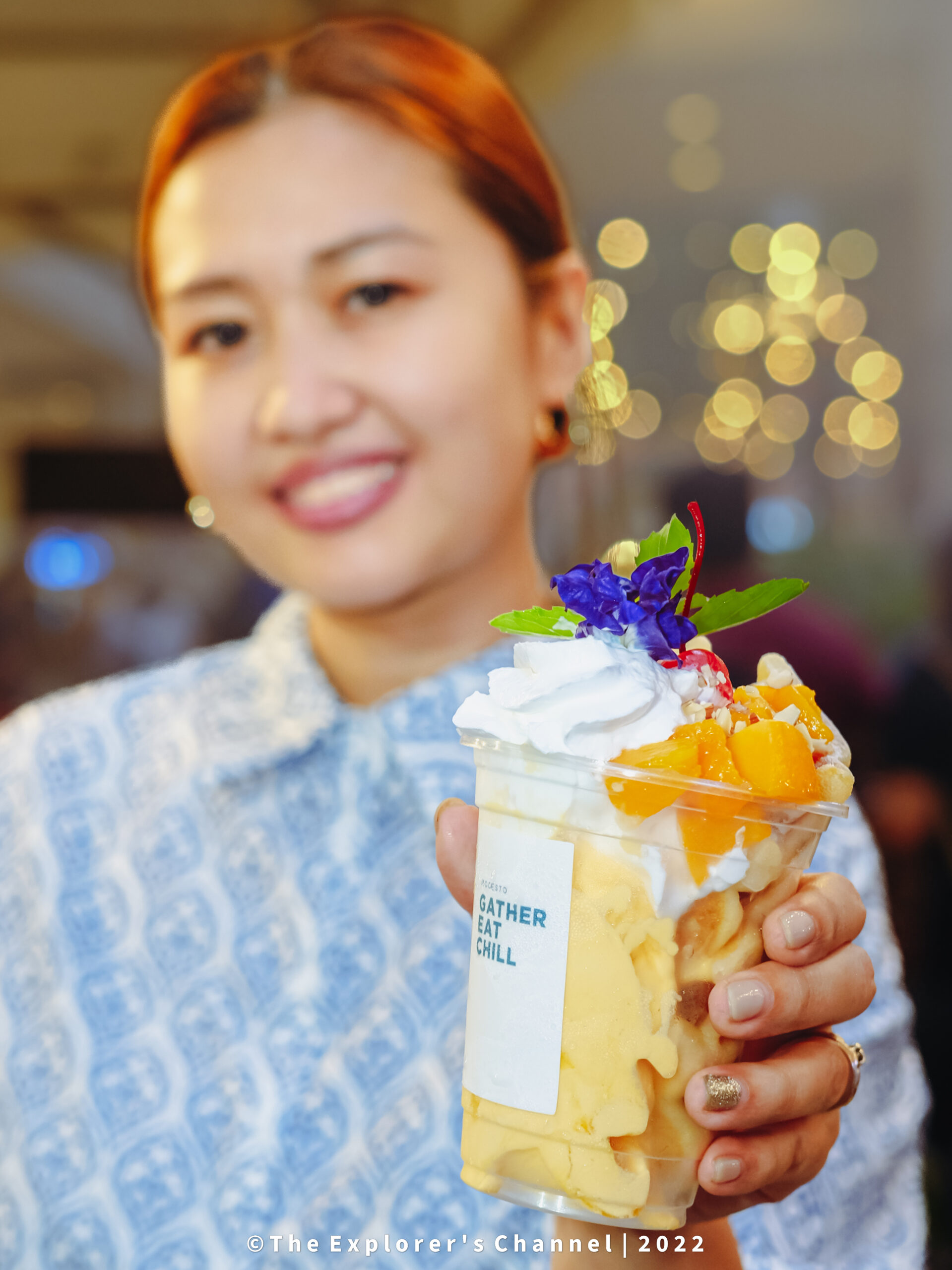 The cafe started out with humble beginnings, not many staff, a manual ordering system, and a simple cafe design. But as time went by, the business kept growing and gained more traction from plenty of people. So the owners made some improvements on store design, menu, and venue. They also added more staff to cater to more customers.
According to Ms. Maricar Bermundo, what contributed greatly to the success of their business is not only their skills and knowledge but also their amazing staff and organized system. These are what she considers the key factors to a successful business venture.
Culinary Genius
A resto cafe business wouldn't bloom without good food of course. One of the brainchildren of Modesto Coffee + Cuisine is Ms. Maria Carmela Urbano Bermundo. She is the wife of Mr. John Bermundo. According to Ms. Maricar, her background in cooking started out when she was small as she was left to cook all the time at home while the adults were away. This experience helped her develop her love and passion for cooking.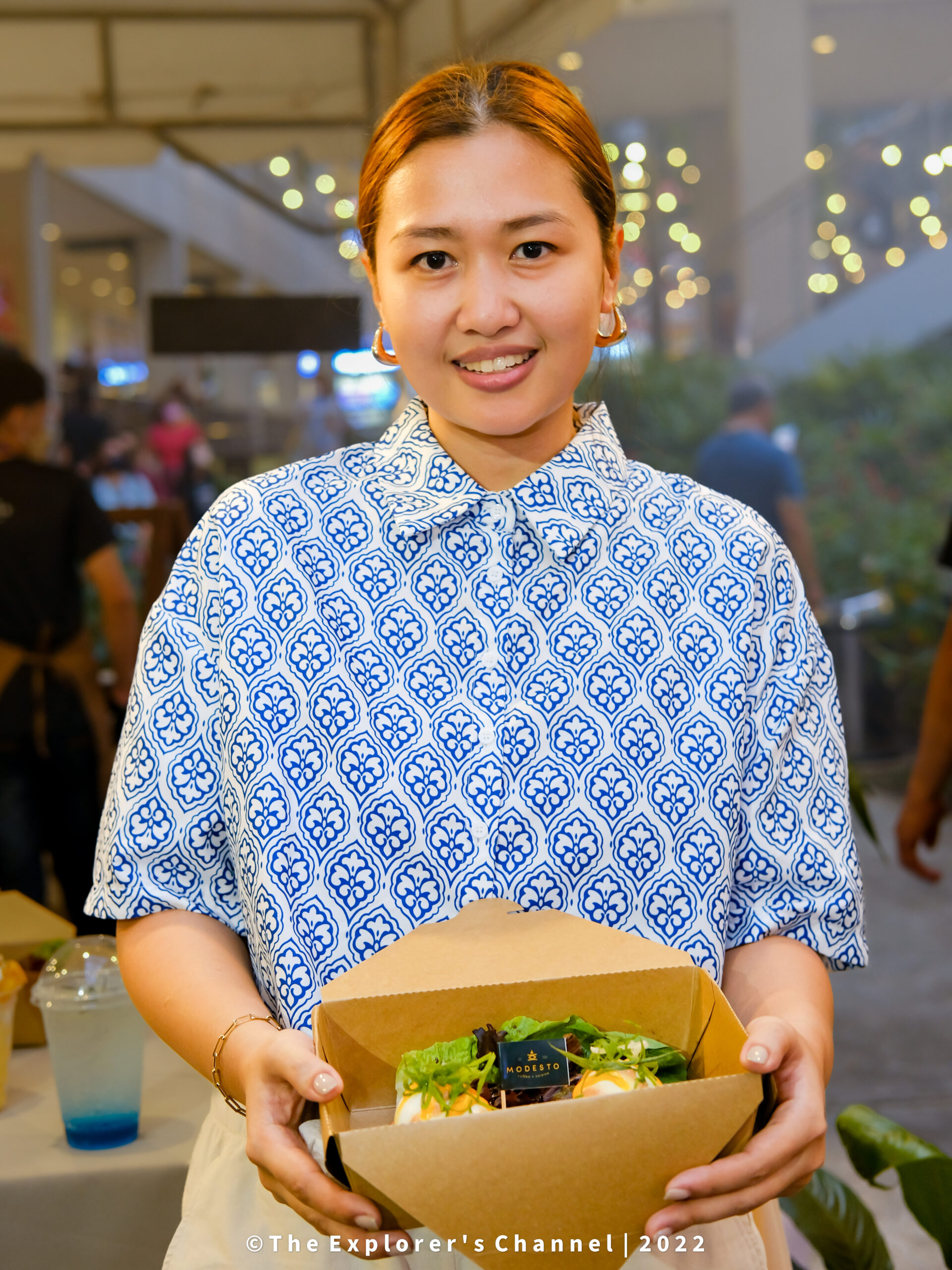 Since her parents saw this culinary talent in her, Ms. Maricar was sent to Manila to study Culinary Arts at ISCAHM (a well-renowned culinary school) in the Philippines. After graduating, Maricar went abroad to different locations in Europe and Asia, particularly in Thailand where her palate was molded by big names in the industry. They were popular chefs who mentored her and turned her into the culinary genius she is now.
Best Sellers
Modesto offers palatable comfort food that's very appealing to the taste buds and will never be forgotten. What I love about their food is that they come in huge servings, catchy names, and impressive presentations. Each food item looks like a work of art.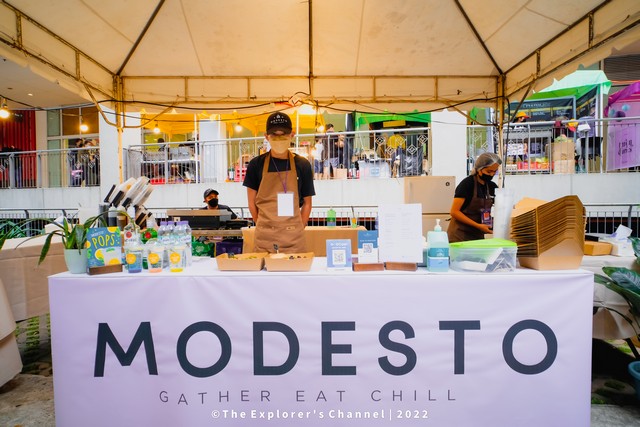 Now their menu is a mixture of food from various cultures and influences, it has International flavors and these food ideas came from what Ms. Maricar enjoyed from Europe and Thailand during her travels. The cafe offers great value for money, a relaxing ambiance, fast and friendly service, a spacious dining area, and car park.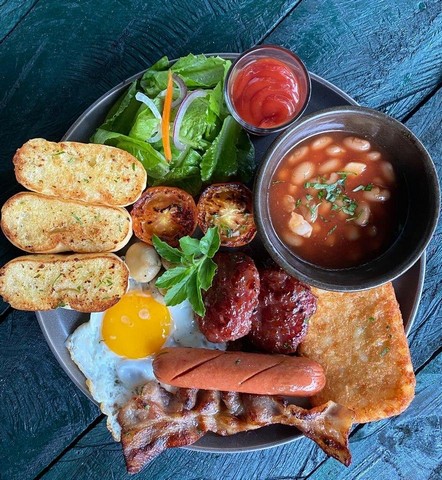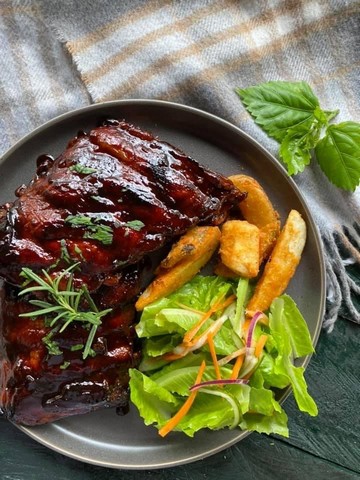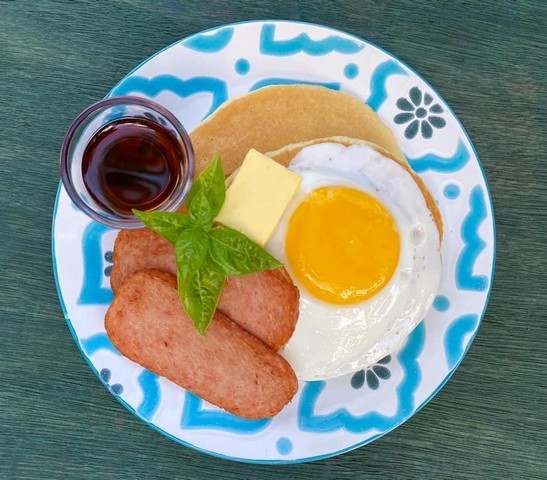 Some of their best-sellers include; Descendencia de Modesto, Ribs Ribs Ribs, Spam and Egg Pancake, I Am Chori Burger,
Soda Pops (Pink peach, sparkling green, blue lagoon), Peach Mango Waffle and Spam and Egg Waffle.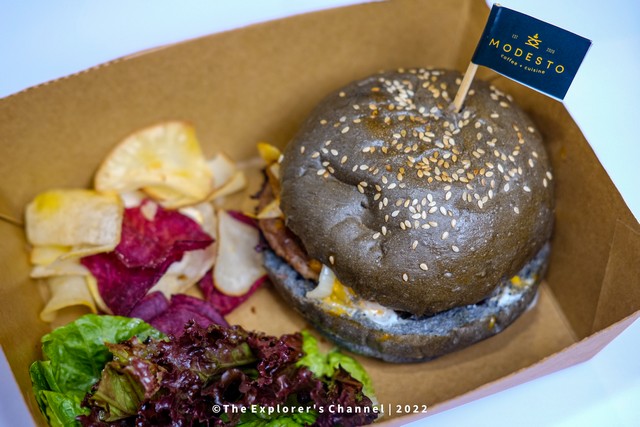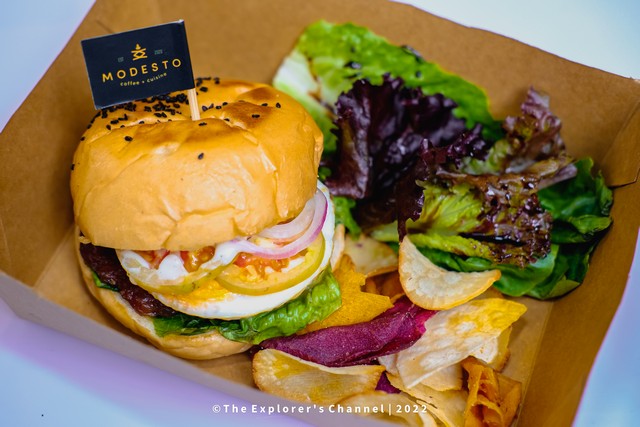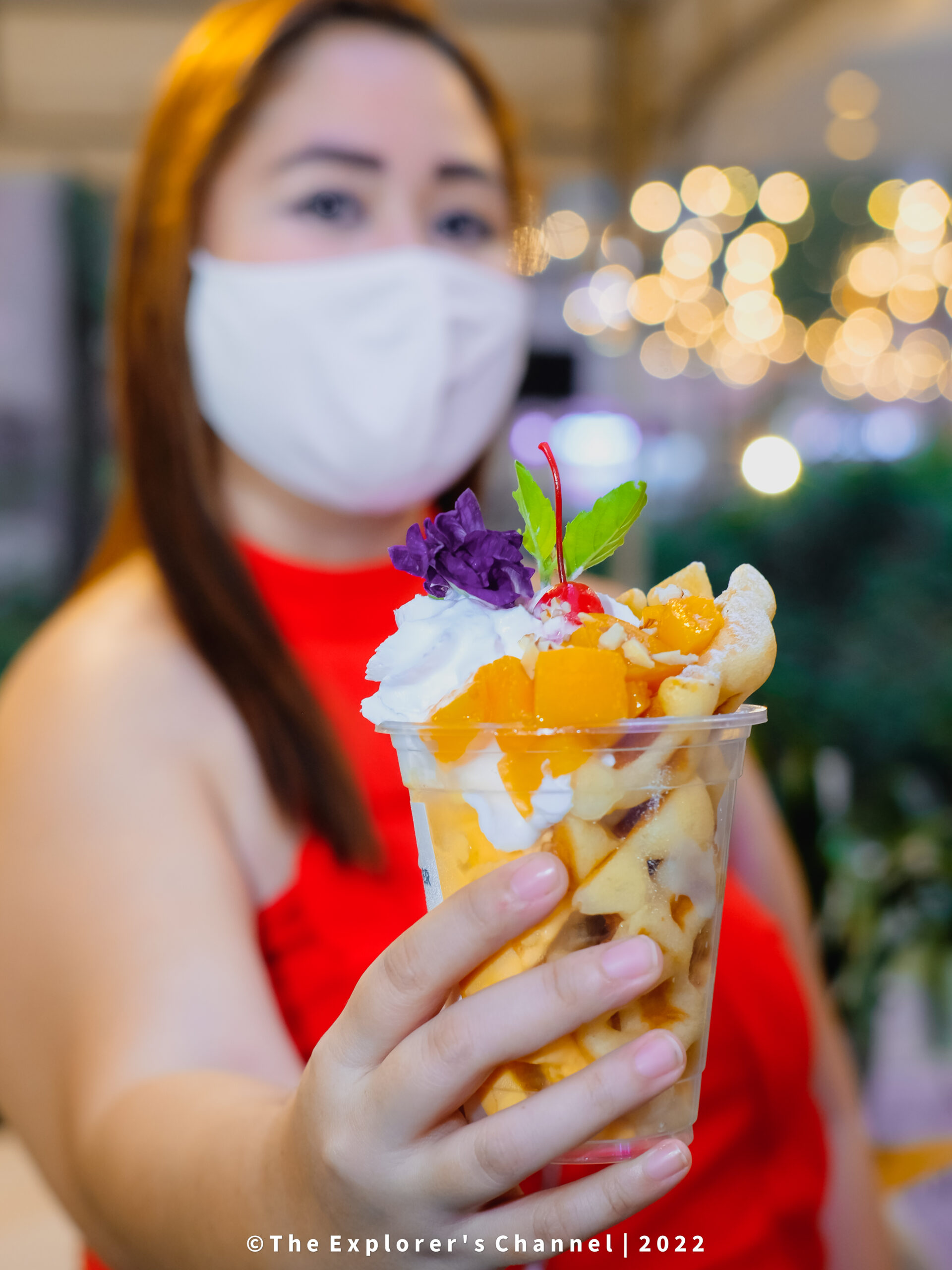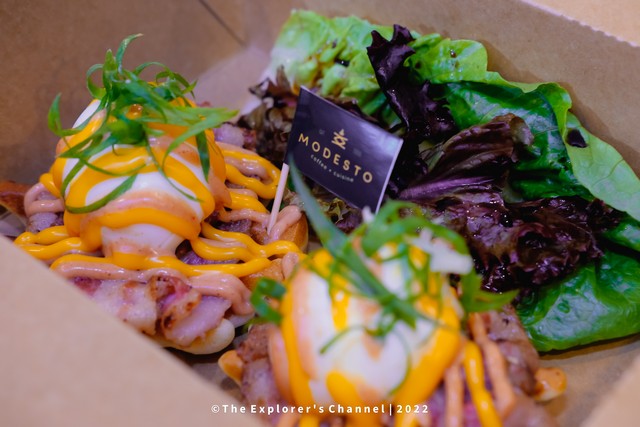 Future Plans
Currently, Modesto Coffee + Cuisine has its own spot at the Centrio Garden at Centrio Mall. They have participated in the Big Bite Festival at the mall to showcase their food and business. You can visit and find them there from March 11-20, 2022.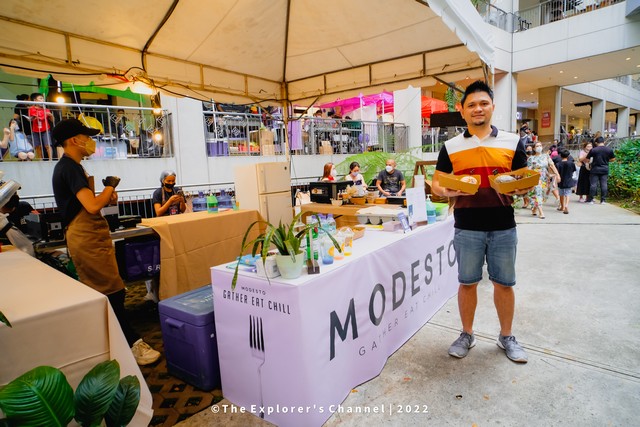 Modesto Cafe is planning to open up a branch outside Indahag soon, so stay tuned and follow their Facebook page for updates.
Contact Information
For inquires and reservations, you may contact them at the following contact details:
Facebook Page: Modesto Coffee + Cuisine 
Contact Number: 0977 152 7500
Email Address: [email protected]
Location: Daria Bermundo Compound, Poblacion, Indahag 9000 Cagayan de Oro, Philippines
Operating Hours: 7 am to 9 pm, The kitchen closes at 8:30 pm, Closed every Monday