Cucina Higala is that one place at Capistrano Street that's so beautifully designed, it's hard not to notice when you pass by. It's a restaurant where great friends as well as families congregate and delightful food abound.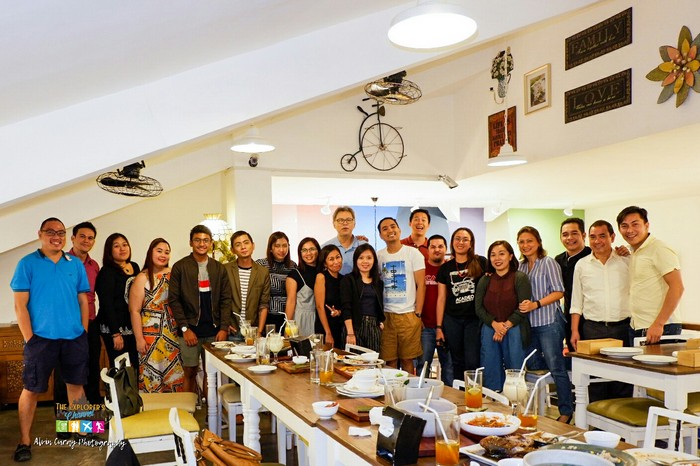 Last Wednesday, October 18, 2017, they launched their new menu items and presented them to various media representatives and well-known bloggers in the city. We were privileged enough to get first dibs on these delectable menu additions, have a great time with the owners and the management plus meet the culinary genius behind the new dishes Chef Chico.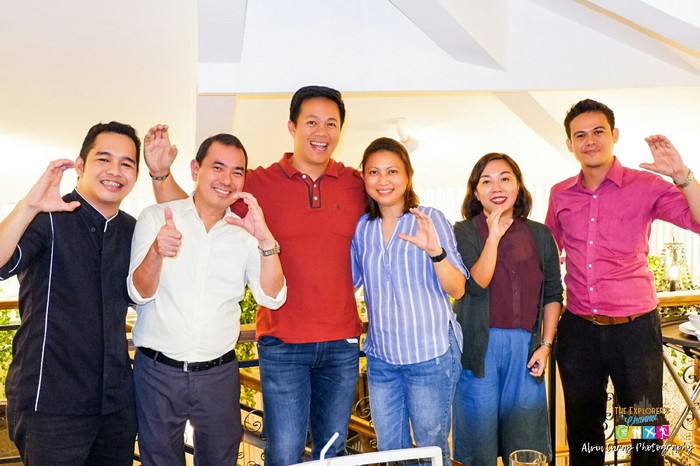 Here are our top picks from the bunch and let us give you a peek of the other new menu additions as well.
Top 5 Picks
Our team has chosen the five dishes which we think stood out from the rest, the other dishes are also equally divine but here we present to you our favorites.
Chicharon Bulaklak – This definitely impressed our taste buds. Chicharon bulaklak is no longer just a beer pairing, it is now considered as a great viand too. This pork appetizer uses a unique Vietnamese style dipping sauce which adds to the flavor.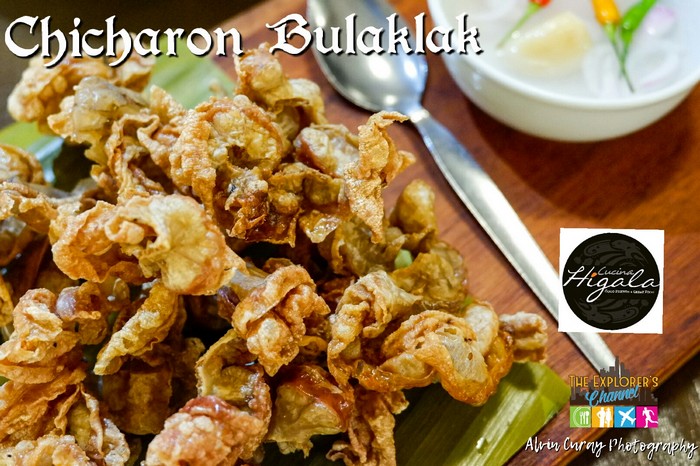 Beef Caldereta – It is slow-cooked beef in savory tomato sauce plus Hungarian sausage, bell peppers, baby carrots and whipped mashed potato were put in as well in this incredible dish. We love how tender the meat is and the sauce is simply unforgettable.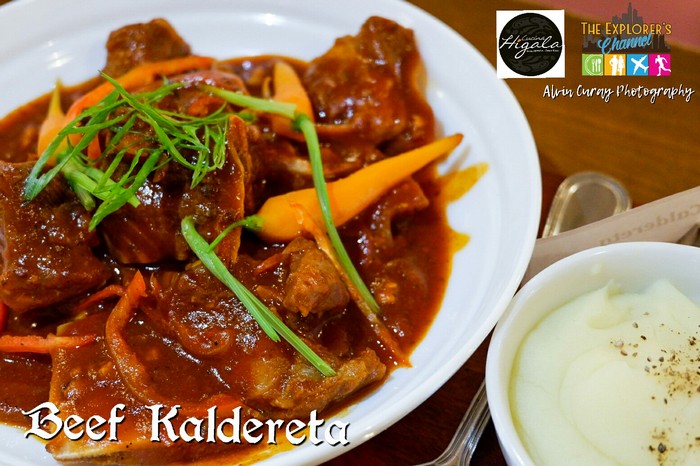 Grilled Vegetable Lasagna – Lasagna has always been known for its meat and cheese combination. But this one's different, it has grilled vegetables marinated with pesto sauce and two kinds of cheese infused together in one dish and it tastes really good! Who would have thought that lasagna can be healthy and tasty as well? It's so unique, we were impressed with this dish. The serving is huge so it's ideal for two persons.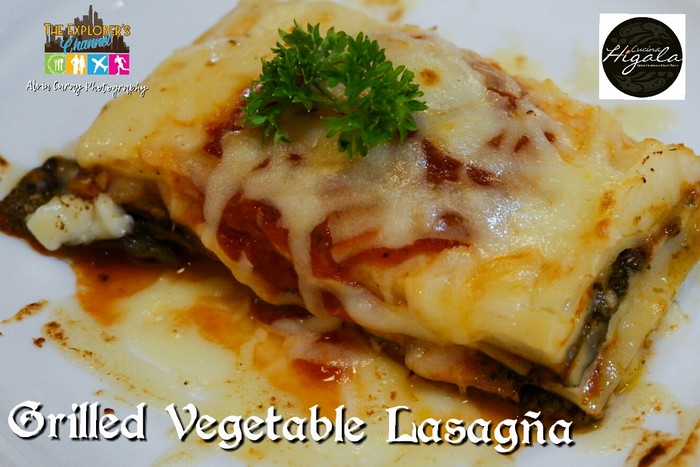 Lamb Adobo – This lamb dish has a distinct taste and we love it. Lamb meat is often cooked in different ways and there's always a Western flavor to it but we love how a Filipino favorite was incorporated to it. Hence what's popular in other parts of the world has now evolved as Pinoy dish we all love, the adobo, it's just that lamb meat was used instead of the regular pork meat. It is a combination of local lamb cubes adobo style, garlic confit and pickled red onion.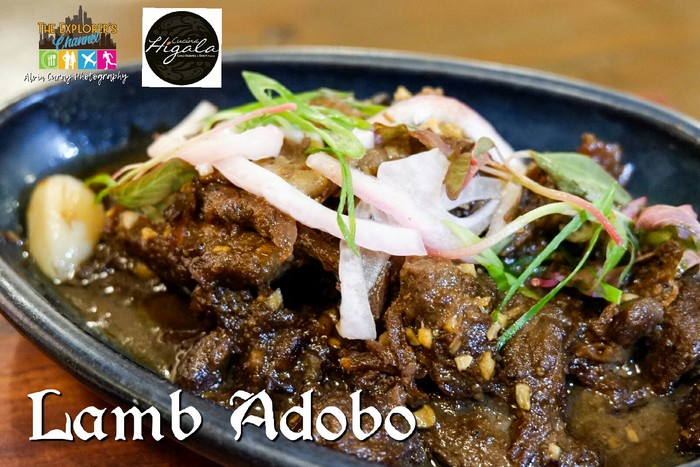 Monggo Guisado with Pork Pata – We've always been used to eating the monggo dish topped with dilis or other types of dried fish. But this one comes with an exciting twist, this dish has tender pork pata chunks, tinapa flakes, crispy kangkong and mung beans infused to it to form one extraordinary dish.
Talk about a modern twist to the regular monggo dish we're used to, we love how it was creatively done and how they made the monggo mix well with the pork pata.
Other New Menu Items worth Trying
Here are the other food items that are also worth exploring at Cucina Higala's brand-new menu.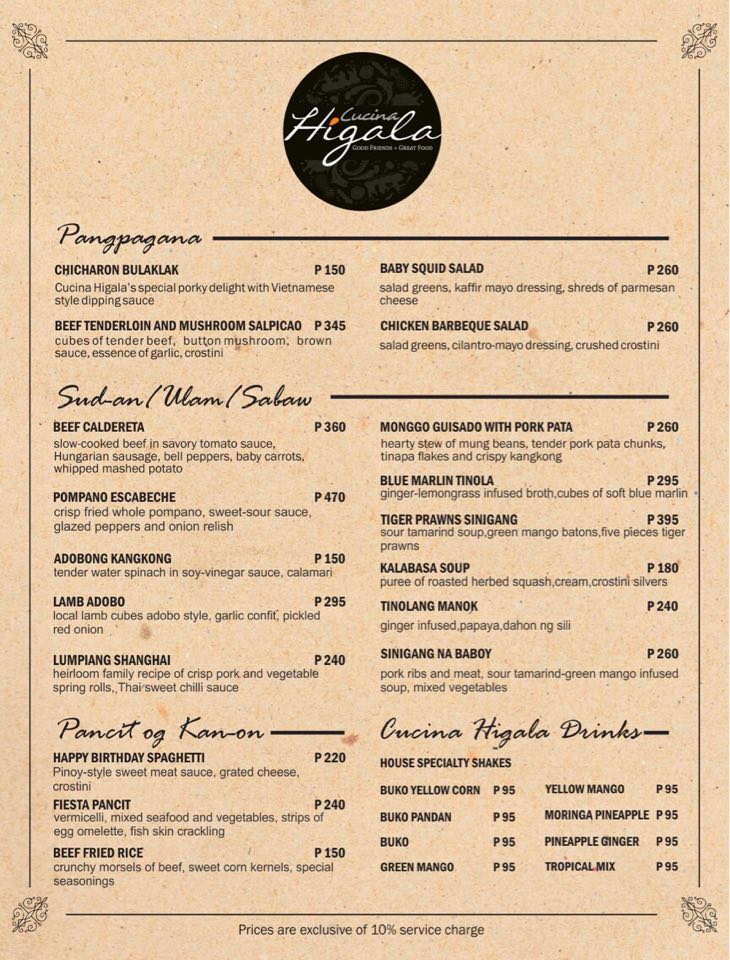 PAMPAGANA
Baby Squid Salad – This dish is composed of salad greens, kaffir mayo dressing and shreds of parmesan cheese.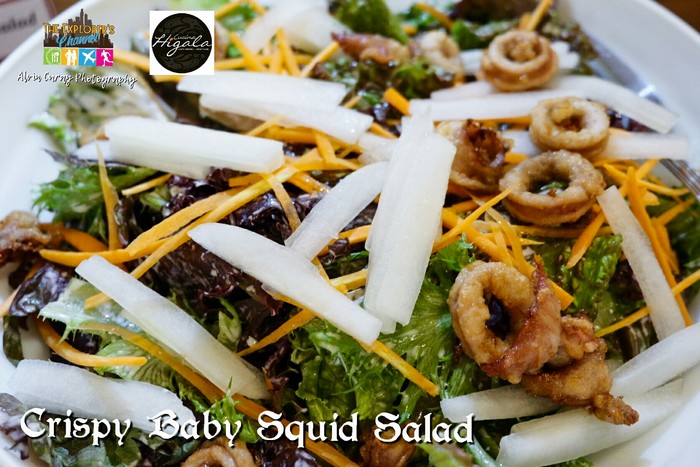 Chicken Barbecue Salad – What you'll get out this salad are the following; salad greens, cilantro-mayo dressing and crushed crostini.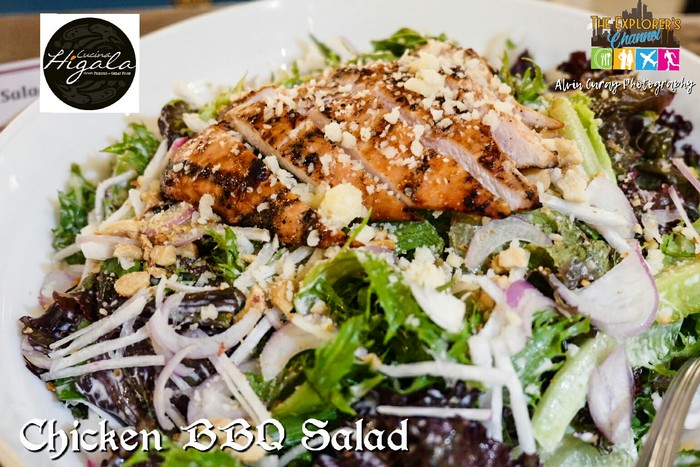 SUD-AN/ULAM/SABAW
Pompano Escabeche – It's crisp fried whole pompano with sweet-sour sauce, glazed peppers and onion relish.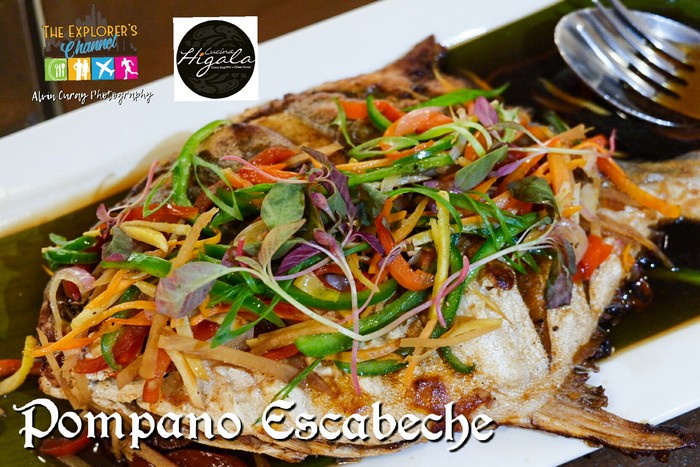 Adobong Kangkong – This is a combination of tender water spinach in soy-vinegar sauce and calamari.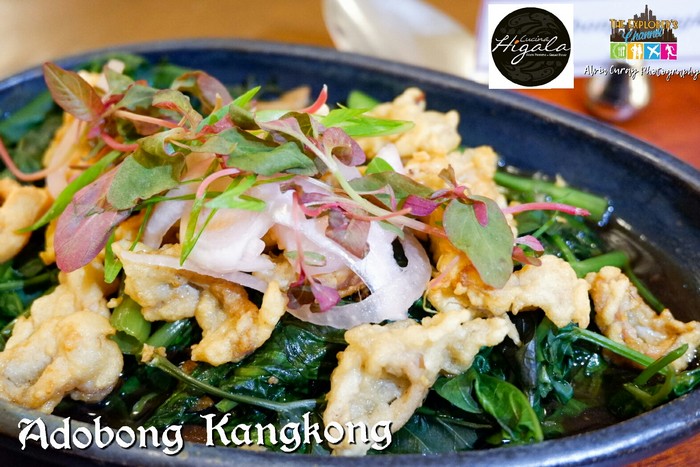 Lumpiang Shanghai – It's an heirloom recipe composed of crisp pork and vegetable spring rolls and thai sweet chilli sauce.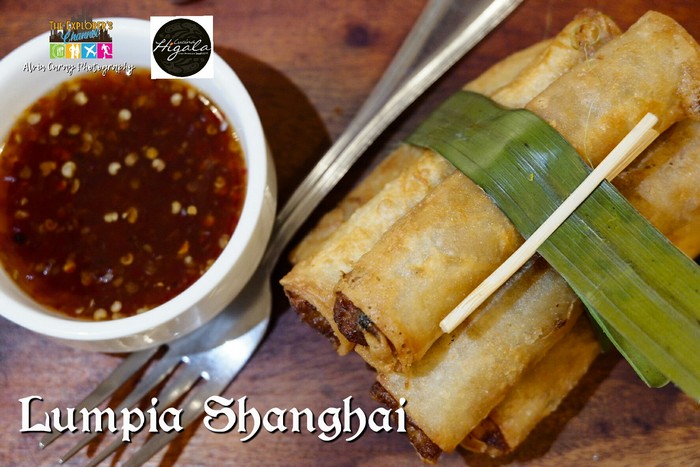 Blue Marlin Tinola – In this dish you'll find cubes of soft blue marlin and ginger-lemongrass infused broth.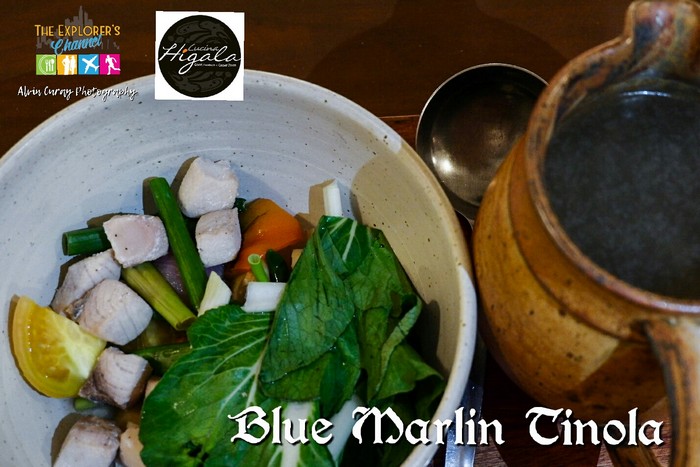 Tiger Prawns Sinigang – A perfect mix of sour tamarind soup, green mango batons and tiger prawns.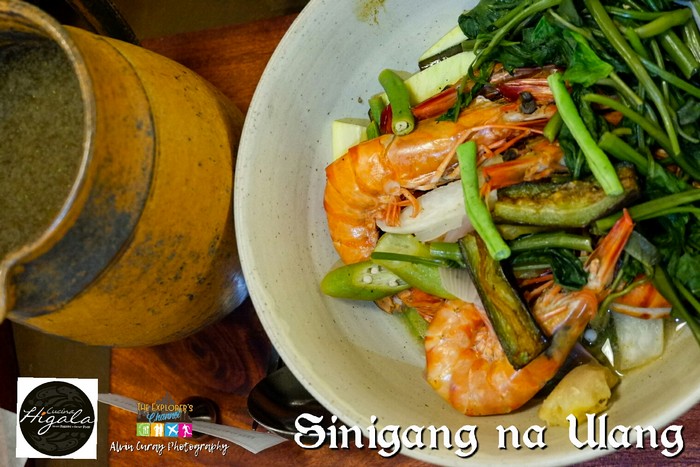 Kalabasa Soup – A puree of roasted herbed squash, cream and crostini silvers.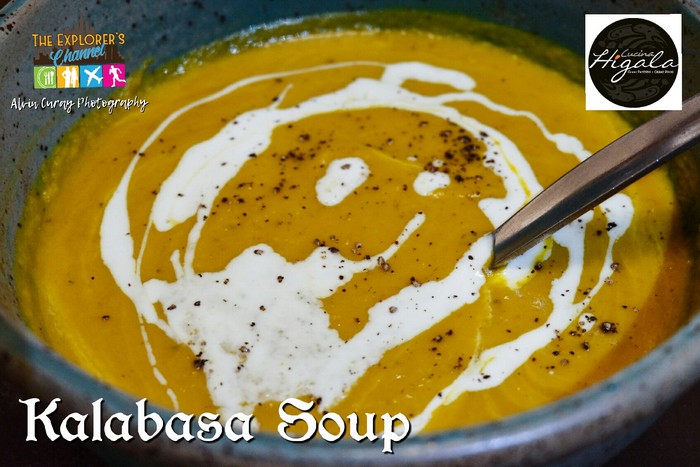 Tinola Manok – It's chicken infused with ginger, papaya and dahon ng sili.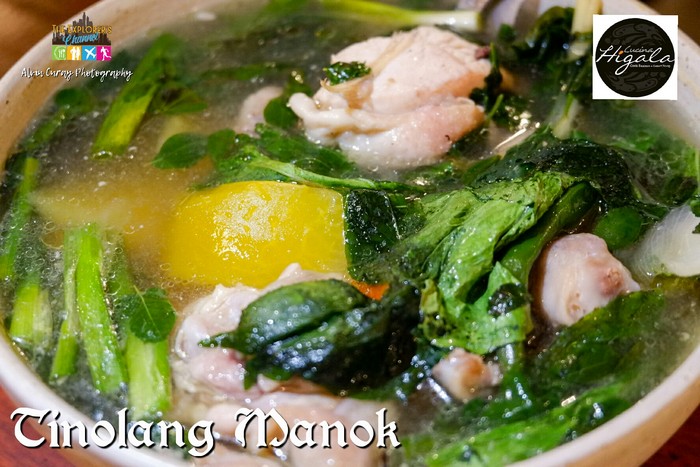 Sinigang na Baboy – This dish is a lovely combination of pork ribs and meat, sour tamarind-green mango infused soup and mixed vegetables.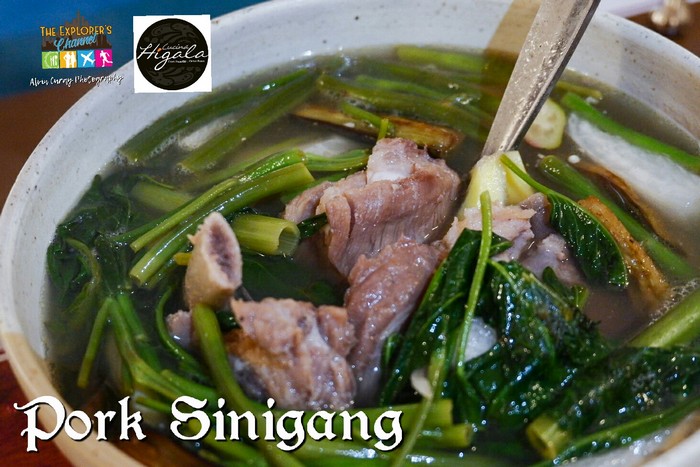 PANCIT OG KAN-ON
Pinoy-style Spaghetti – It uses Pinoy-style sweet meat sauce and has crostini and grated cheese on it as well.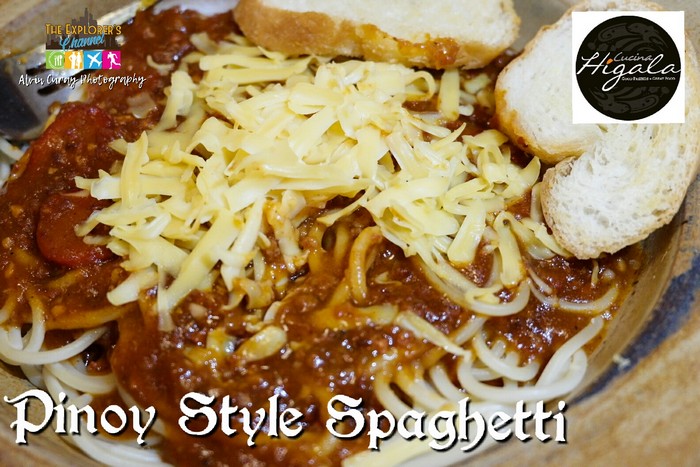 Fiesta Pancit – A mix of vermicelli, mixed seafood and vegetables, strips of egg omelette and fish skin crackling.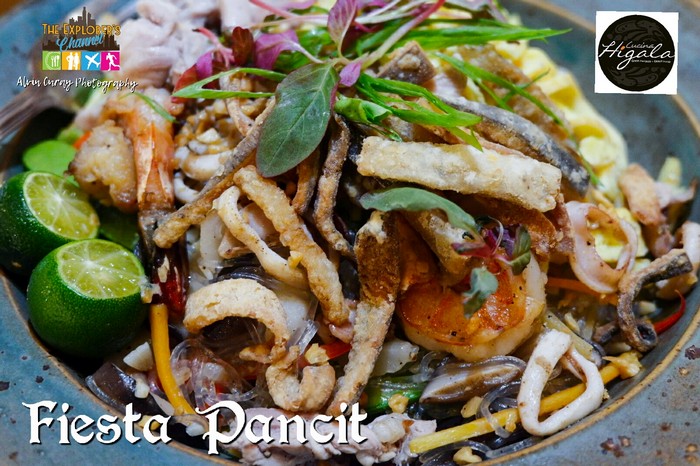 Beef Fried Rice – Inside you'll find crunchy morsels of beer, sweet corn kernels and special seasonings.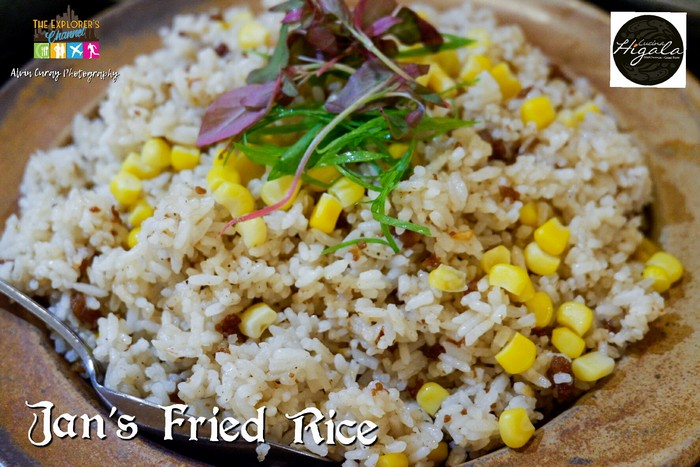 SNACKS
Chicken Sandwich – It has chicken and mustard mayo placed in between pan-grilled wheat bread then paired with kamote chips.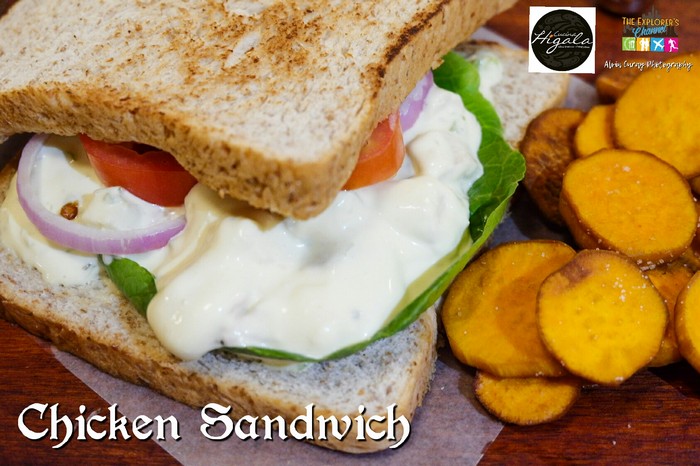 Fresh Lumpia – Inside are the following; mixed meat and vegetables, salted egg-peanue sauce, garlic confit and crumbled peanuts. Sounds heavenly, doesn't it?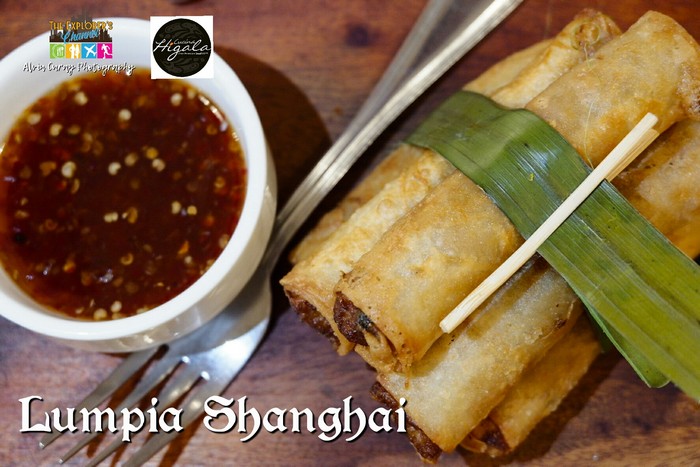 Puto Bumbong – It's an heirloom recipe of glutinous steamed purple rice, topped with margarine and shredded coconut mixed with sugar.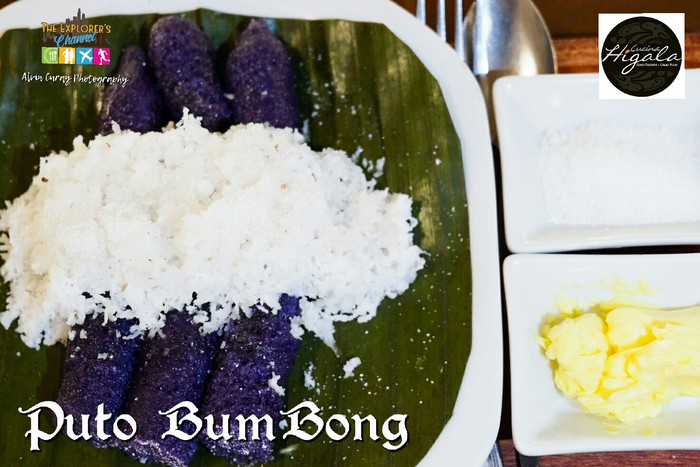 Chargrilled Pig's Cheeks Dinuguan – This lovely dish has charcoal grilled pork mascara in it and a puto pairing.
Tuna Sandwich – It's a charming combination of pan-grilled wheat bread, tuna flakes in onion mayo and kamote chips.
Palabok – Your favorite palabok dish only better. It's a beautiful mix of sautéed shrimps and baby squid, hard cooked quail eggs, crumbled chicharon bulaklak and tinapa flakes.