When looking for a hotel to stay in Cagayan de Oro, Country Village Hotel should be part of your list. Country Village Hotel is located at Villarin Street, Carmen in Cagayan de Oro City. It may be tucked away from the busy streets of the city but there's beauty in this hidden gem.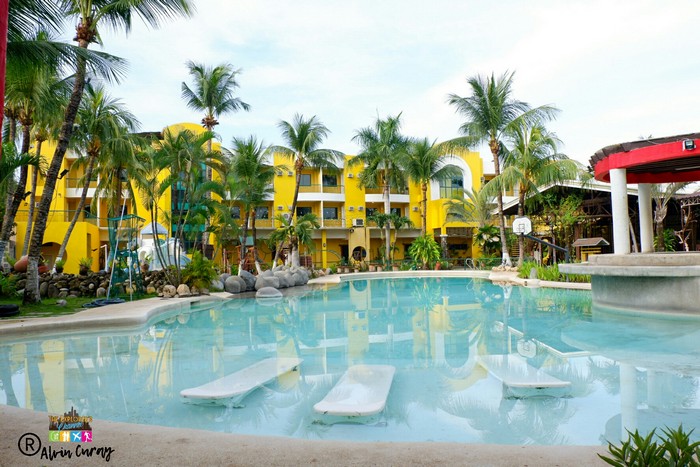 We were able to try and experience the hotel first-hand and we loved the experience. Here's why.
Rusting Setting – Upon entering Country Village hotel, we immediately fell in love with its rustic design and setting. The decors and the ambiance make us feel the romantic atmosphere of the countryside.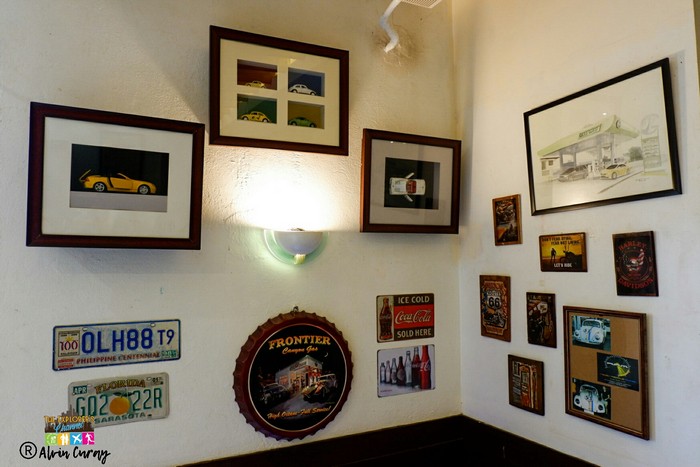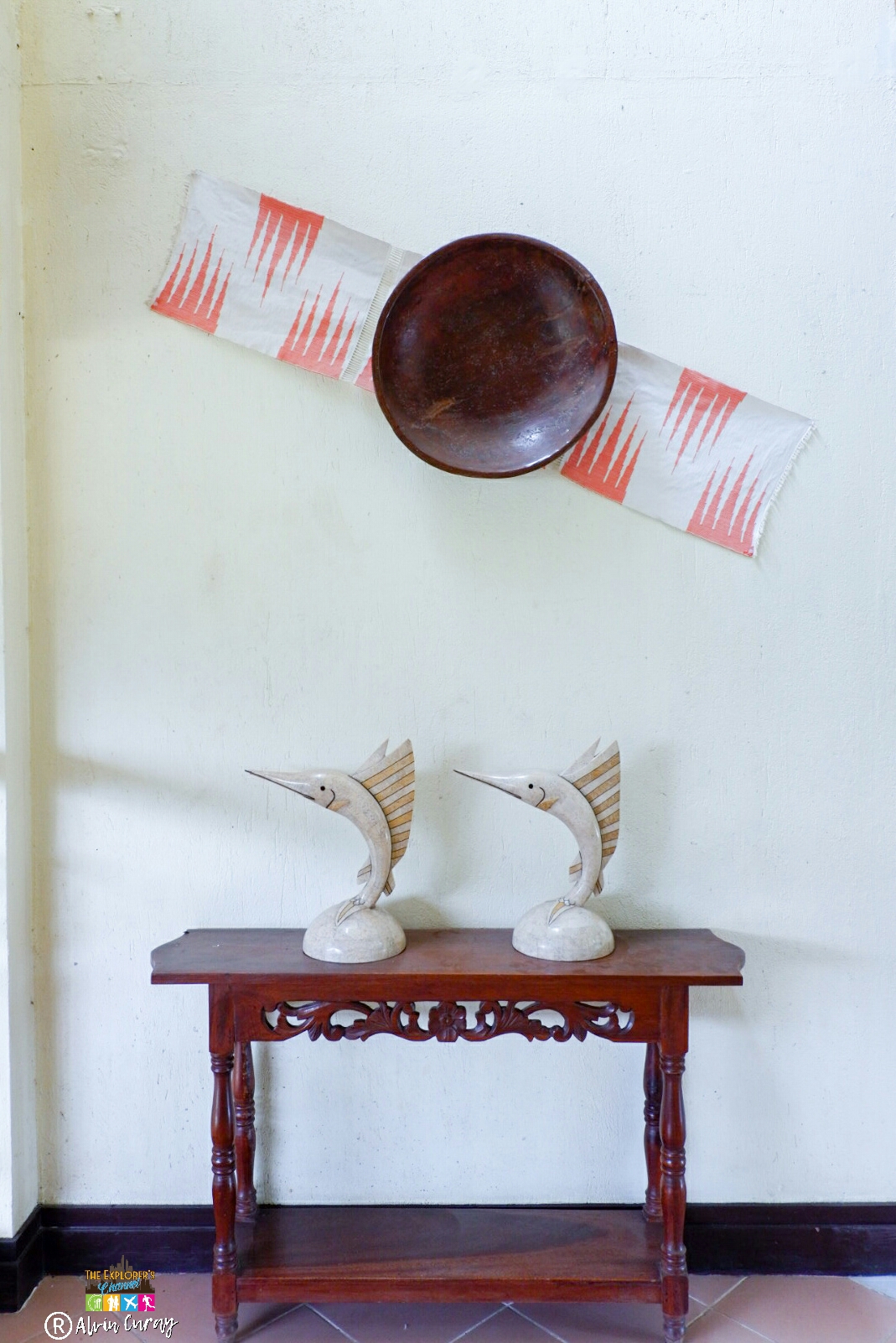 Due to the lovely surroundings, everywhere is perfect for taking pictures.
Accommodating Staff – One of the best things about this hotel is their warm and friendly staff. When we approached the front desk staff, we were greeted with smiles and they were very courteous.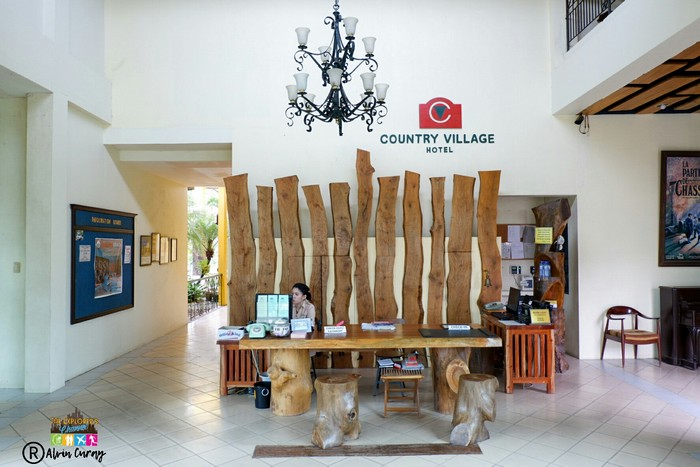 When we had inquiries and requests, they gladly responded with a smile and offered quick responses. Their restaurant staffs are very accommodating as well, they were respectful and addressed our concerns well and with a smile.
Clean and Spacious Rooms – Another good thing about this hotel is their spacious rooms. Our room was located at the third floor and when we opened it, we were impressed at how large it was! There's plenty of room inside and we were able to walk around freely without worrying about space.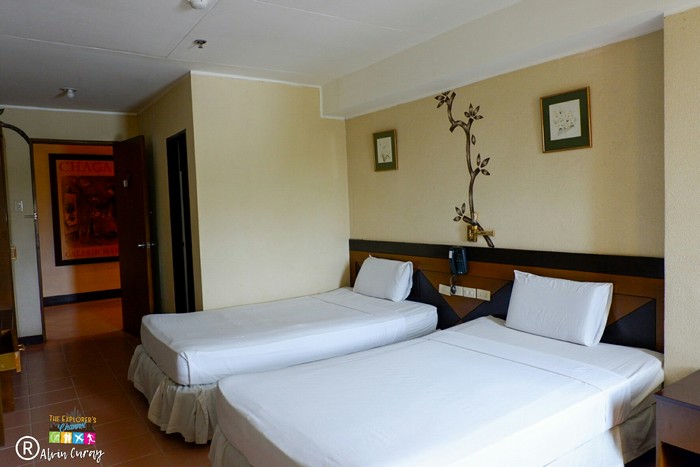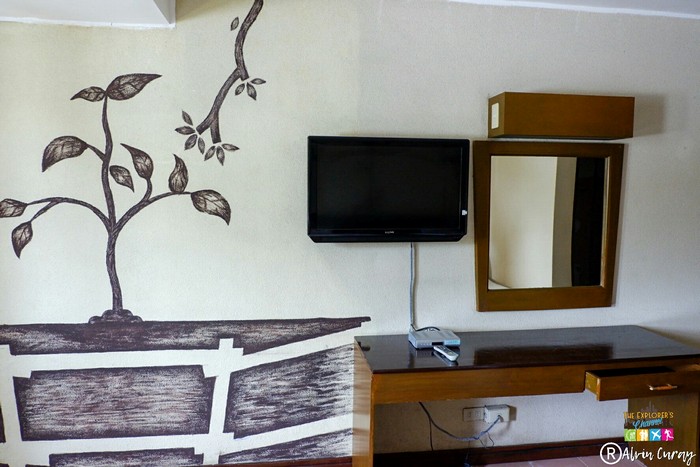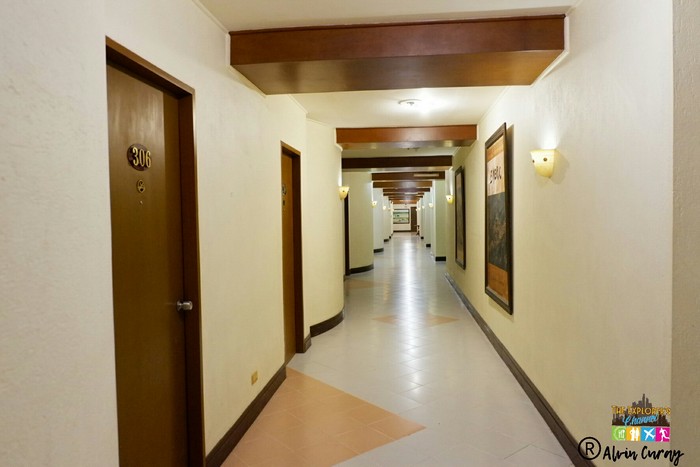 We were able to place all our belongings properly and there's also an area where I was able to place my computer and work there. What I really loved about our room was the view from its veranda, upon looking down I saw the stunning view of their pool.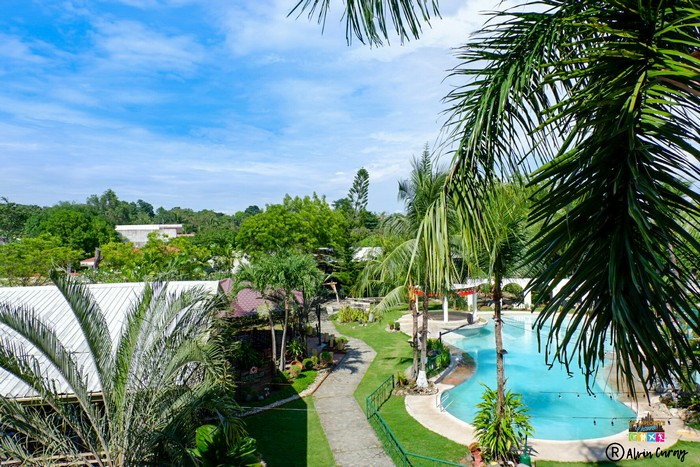 It was very relaxing and a perfect spot for meditation especially at night.
Good Food – We ordered Clubhouse sandwich, Carbonara and Buttered Chicken at their restaurant, Adolfo's for dinner and they taste really good.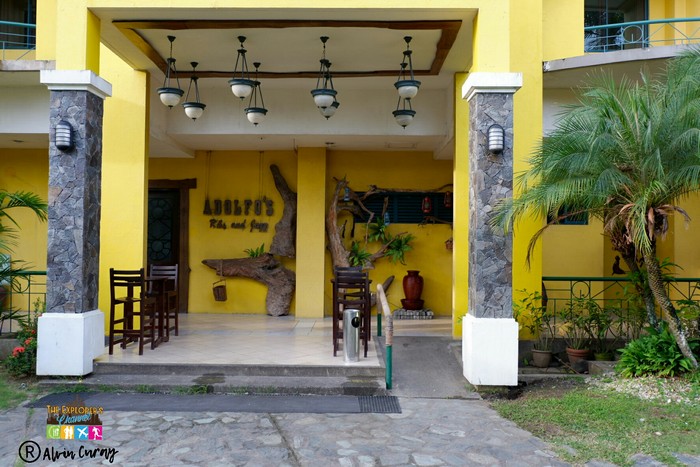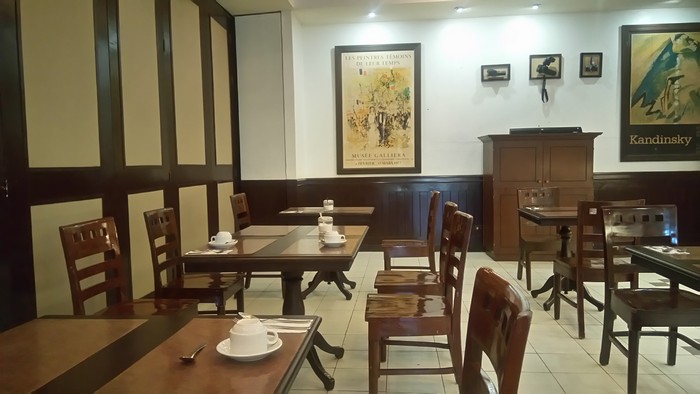 The prices are very affordable as well so if you have around P500-700 budget for dinner, that is already more than enough for two persons.
Beautiful Pool Area – The views from the pool are impressive. The pillars resembled the "Colosseum" in Rome, Italy and that spot is ideal for taking pictures.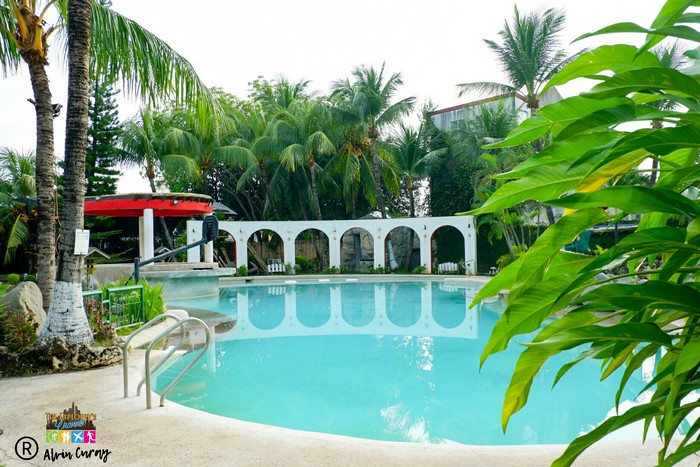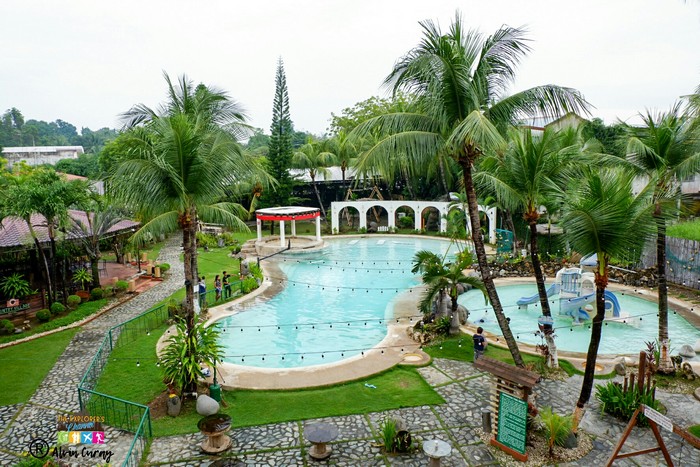 The pool side is very relaxing and not too deep which make it ideal for swimming for both swimmers and non-swimmers.
Current Offers
Country Village Hotel has function rooms and one located near the pool area for events and special occasions which can be rented out.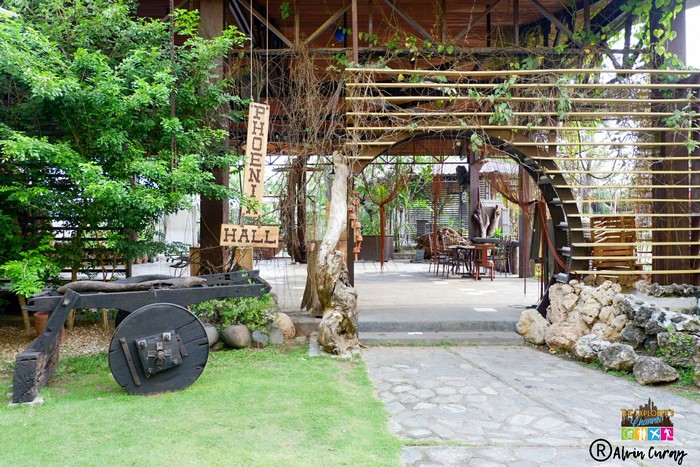 Aside from that, they also offer Karaoke sessions that cost P1,500 per hour which is consumable (food and drinks) and can be availed at Geo Café if you want to spend time with your barkada or family.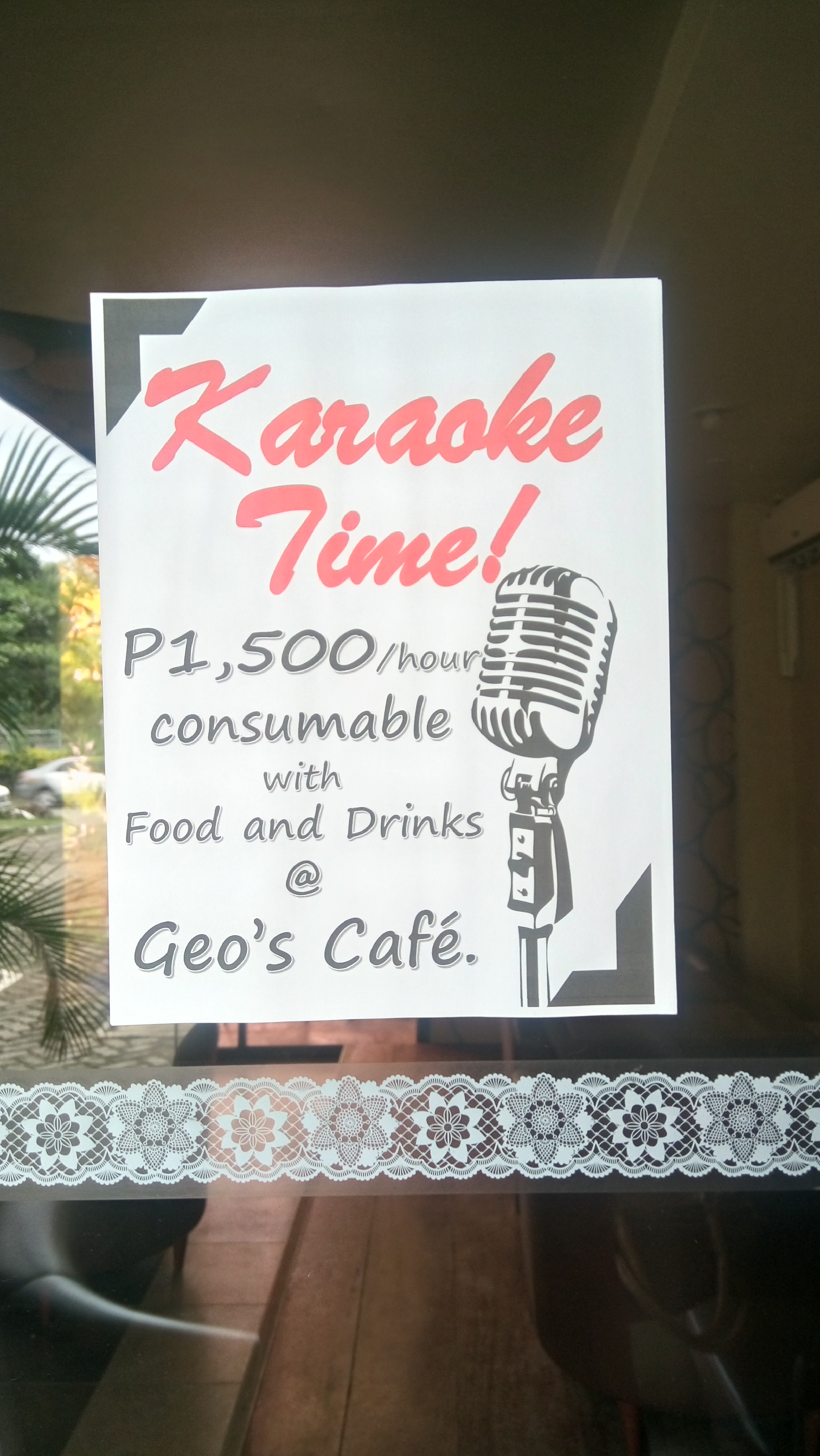 Free Wi-Fi connection is accessible at the rooms but best availed at the lobby area where tables, chairs and outlet are available for use.
Contact Information
If you want to check-in at Country Village Hotel, you can reach them through the following information:
Facebook: Country Village Hotel
Contact Number: 0917-311-3709