Do you find yourself always craving grilled food and seafood? But the problem is, you can't seem to find any restaurant that offers this kind of food near you. Great news! Because Chloe's Food Corner CDO just opened its newest branch in Uptown and they're located at Masters Venue Food Park.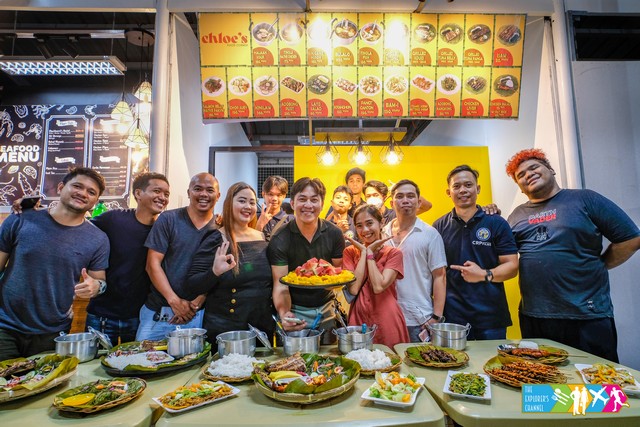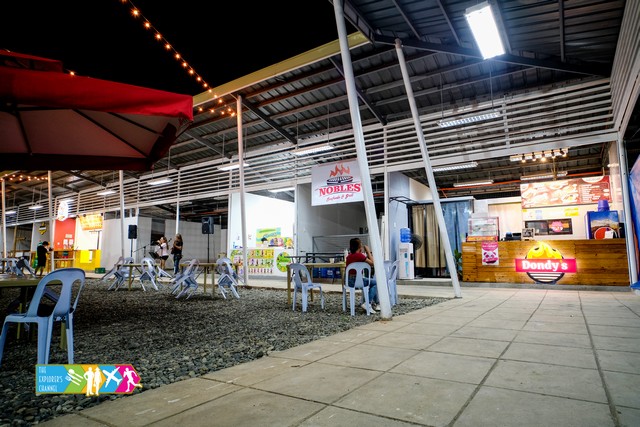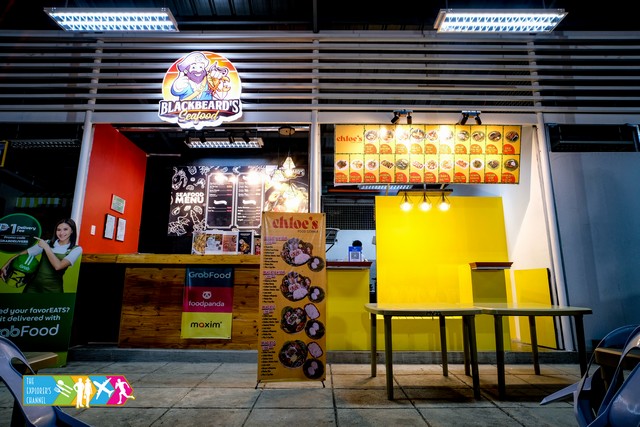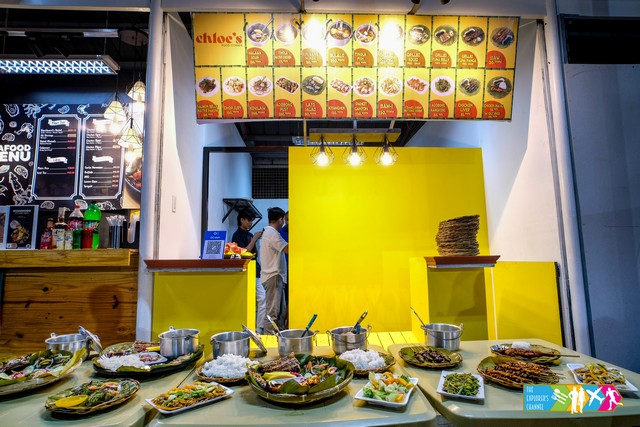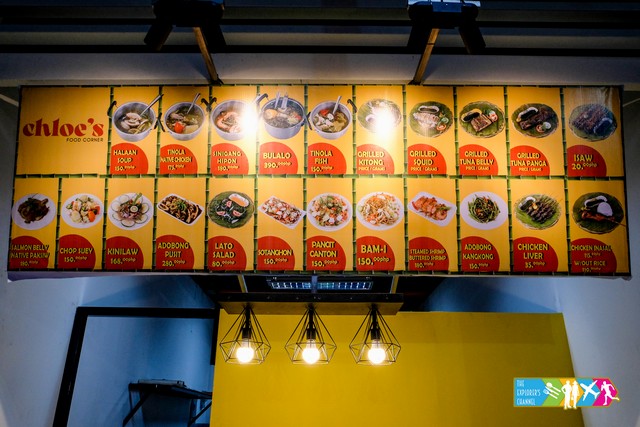 They serve authentic Filipino dishes that are flavorful and affordable. We personally tried their food yesterday and I must say, they are nothing short of delicious! Some of our favorites include; Chicken Tinola, Lato, Halaan Soup, Tuna Panga, Pork Barbecue, Chopsuey, Kinilaw, Grilled Squid, and Bilao Meals. Here's a closer look at their Menu and the food they serve.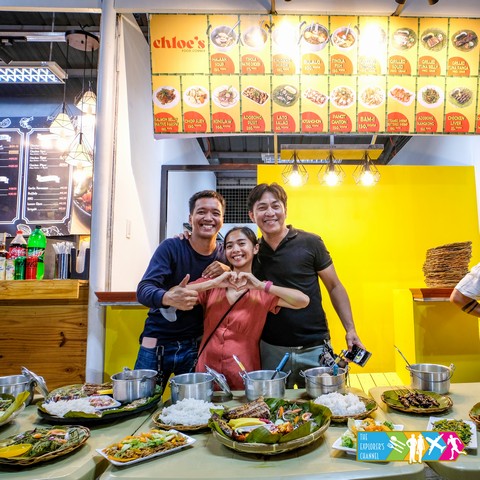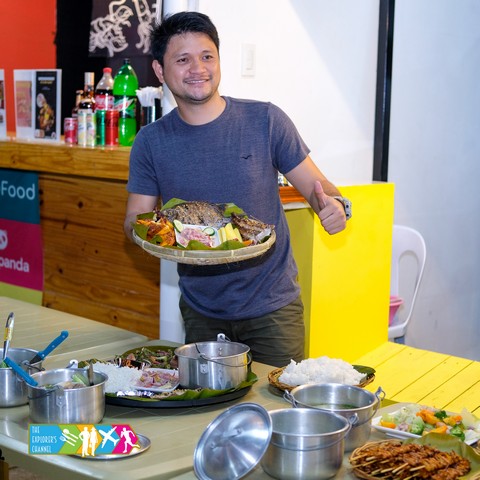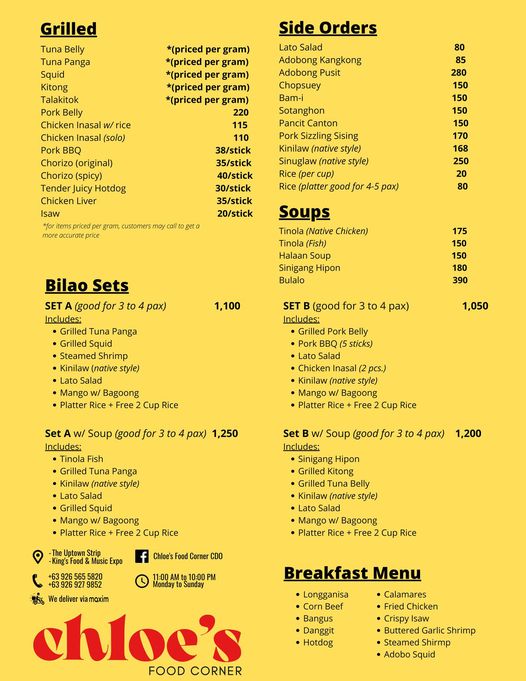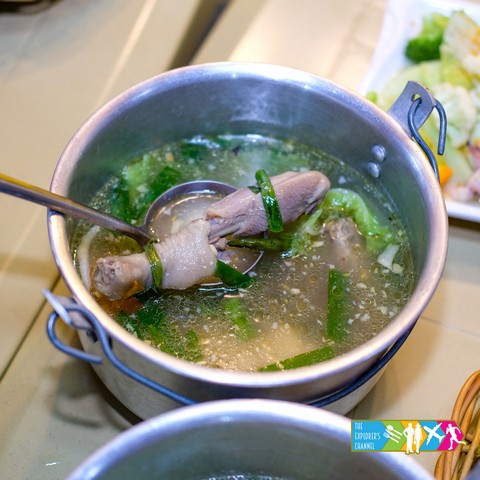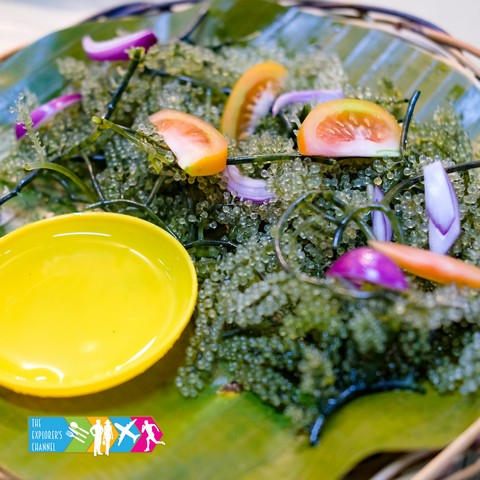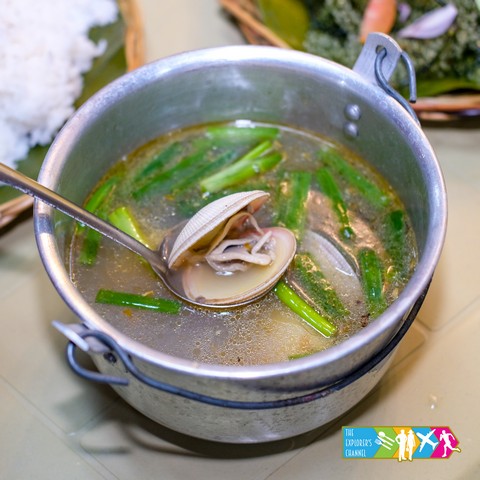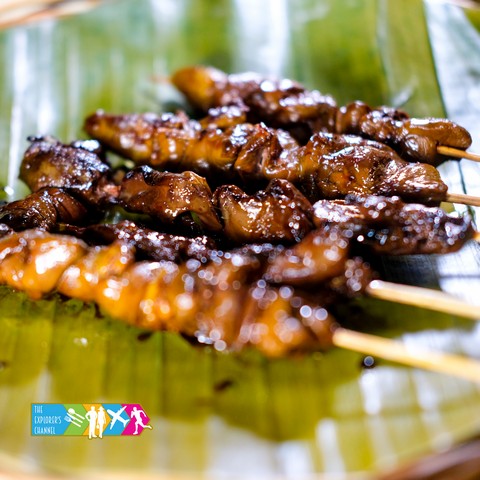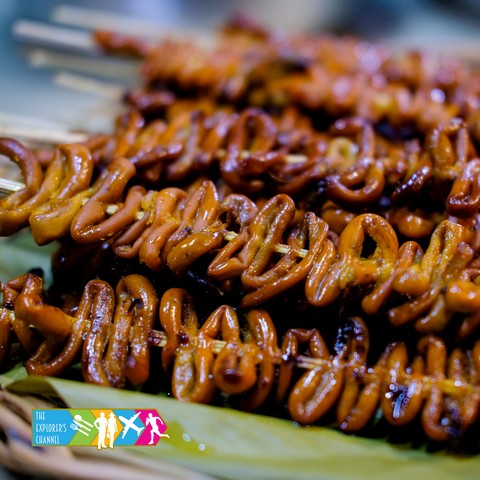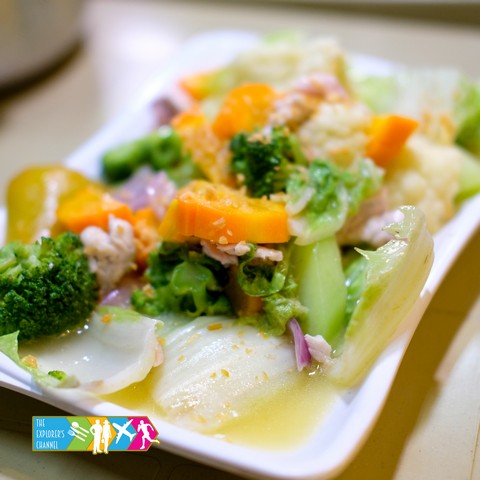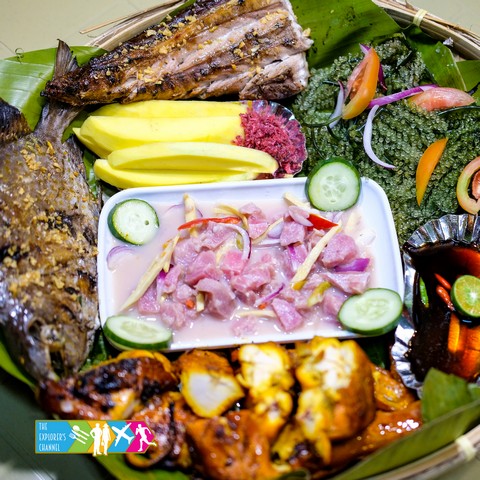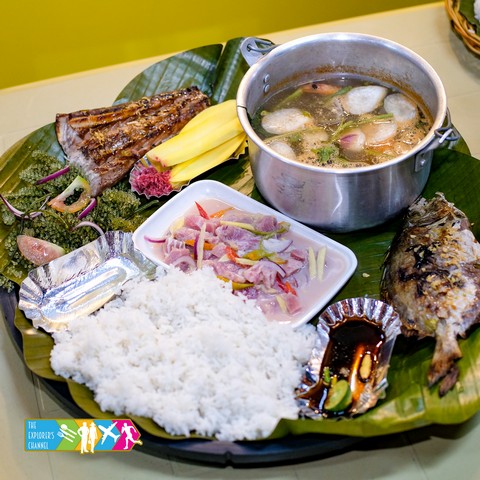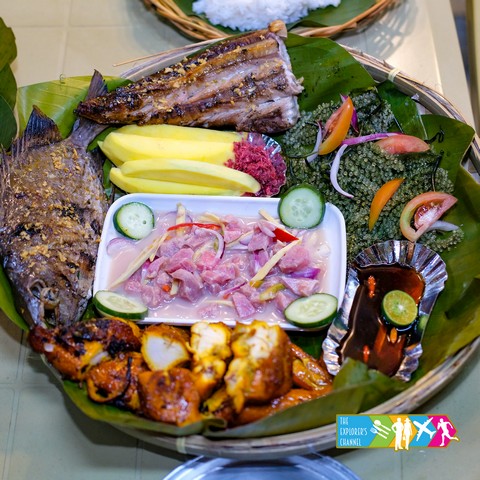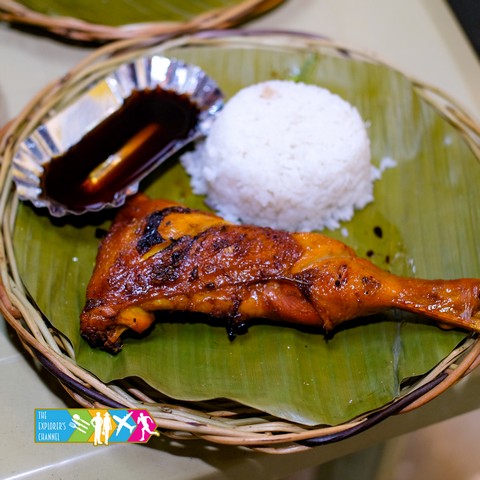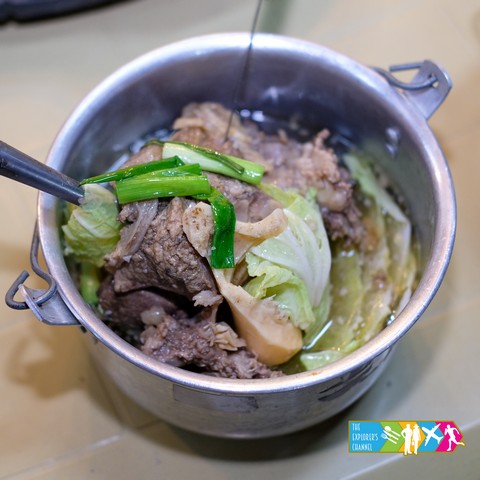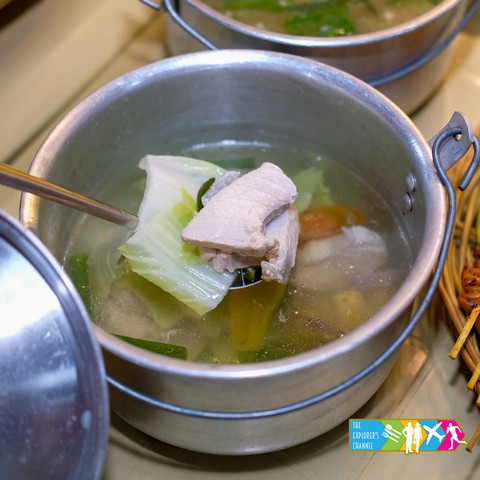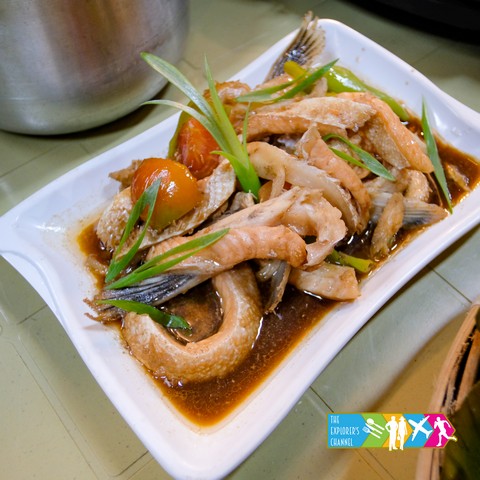 If you cannot go out since you are busy or stuck at home, you can have their food delivered via Maxim. But if you have you plan to go out, you can visit them anytime. Chloe's Food Corner has three branches which are the following; Masters Venue Food Park, Kings Food & Music Expo, and The Uptown Strip.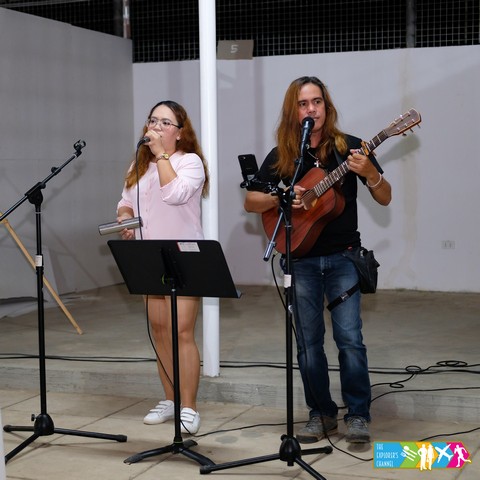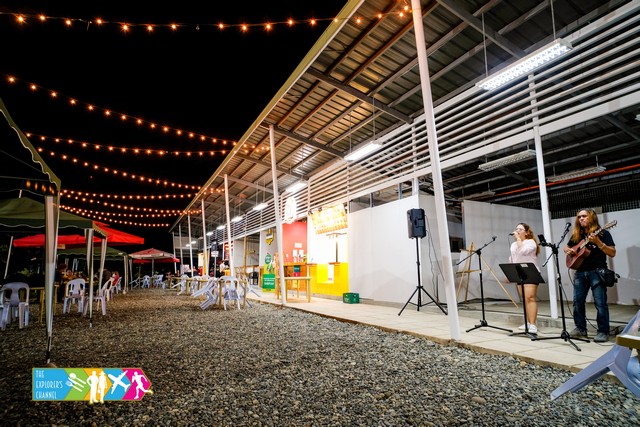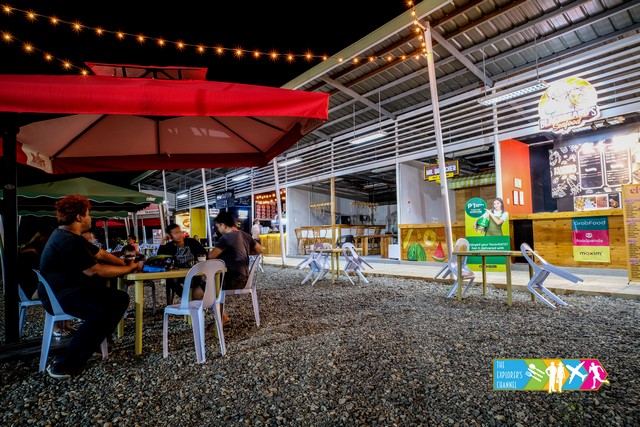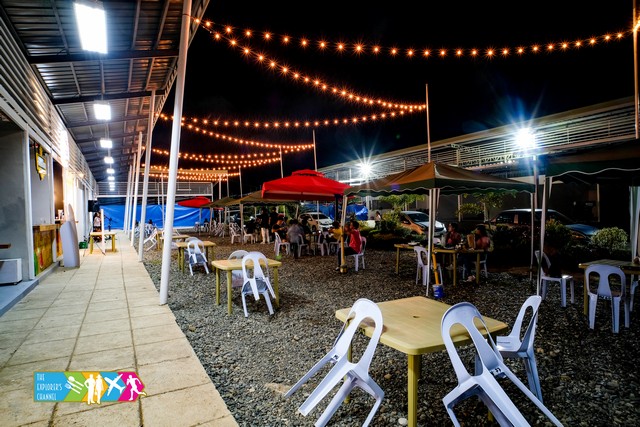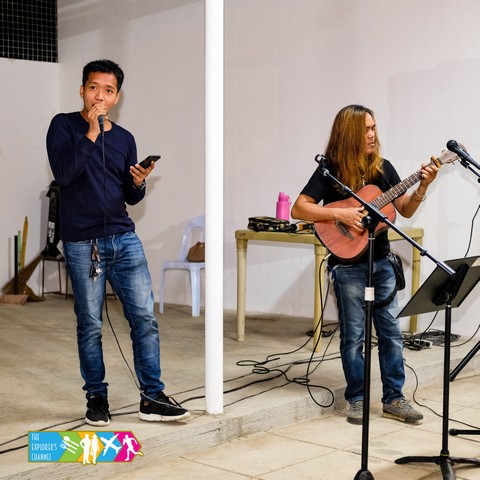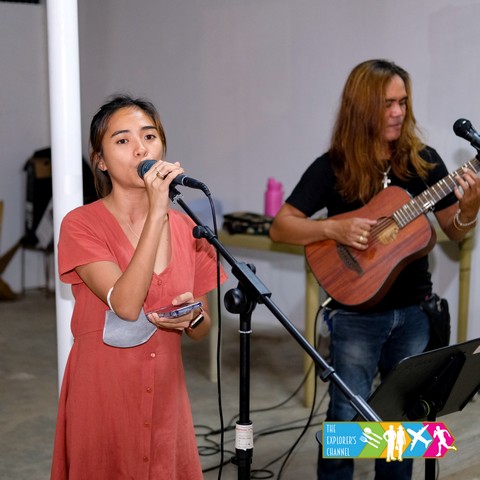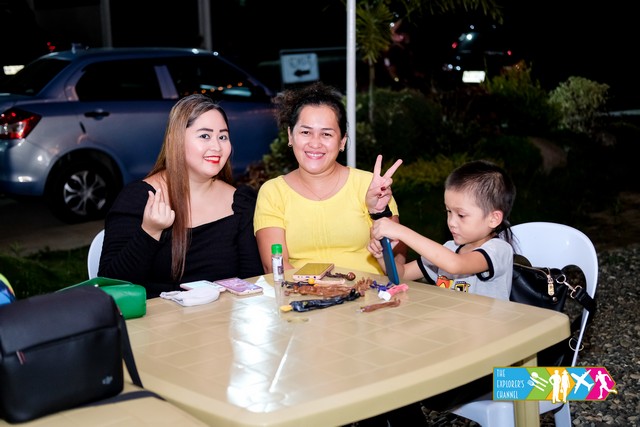 The establishment is open from 11 am to 11 pm daily. For more information, you may call them at 0926 565 5820. You can also send them a direct message on their Facebook Page: Chloe's Food Corner CDO