Up for a food trip with your squad but don't have much budget? Here's a new food place that just opened last June 20 known as "University Dugout".
It is located at the 2nd floor, Jamaca Building, Corrales Avenue in Cagayan de Oro. It is not like other food bazaars wherein long-time business owners propagate. University Dugout has a unique concept because it is actually an INCUBATION HUB for future entrepreneurs.
About the Place
Why is it called University Dugout? According to the owner, Mr. Irwin Jayson Jamaca; "It's like an area where sports enthusiasts or students hang-out before or after practice. Just like those benches near a soccer or football field you see at Xavier University. It's a place where people can talk, rest, chit-chat and dine with friends and family."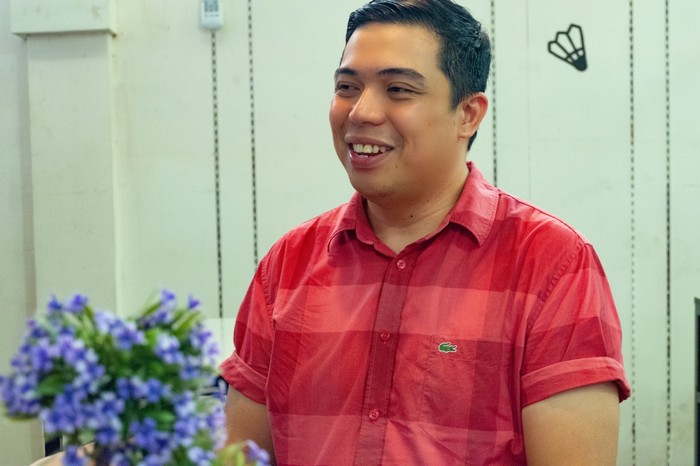 Furthermore, Irwin continued;"I created this place to cater to students who want to showcase FS (feasibility study) products to test the market and see if they're feasible or not." The place is exclusive only for FS operator students from Xavier University.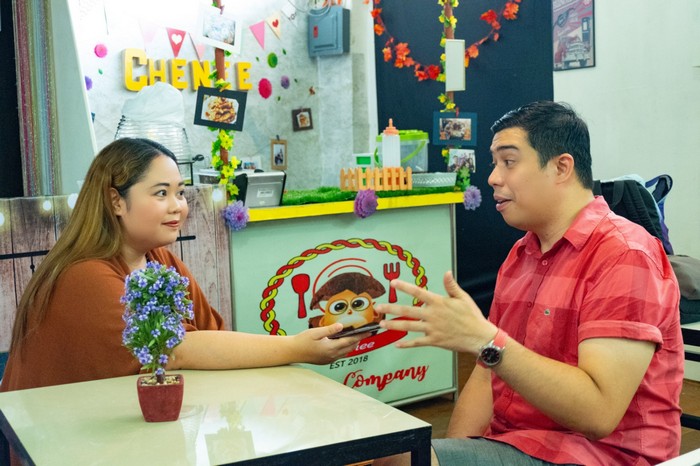 At present, there are 8 tenants selling their own signature products. Let's take a look at each stall, the people behind them and what they sell:
Chenee Company – They're selling delicious chicken rice meals that are affordable and definitely mouth-watering.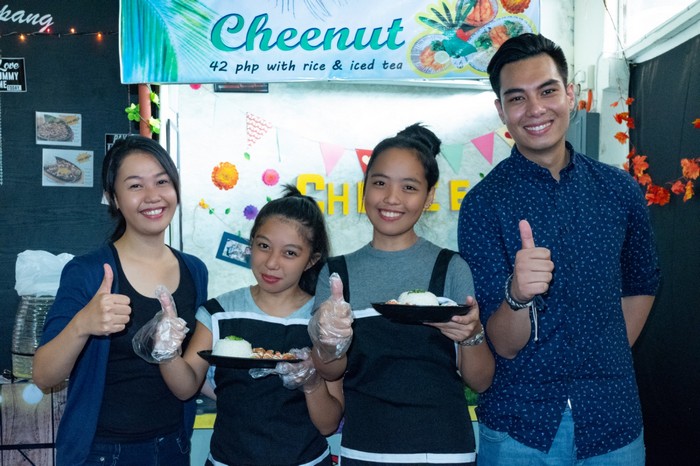 The Next Sisigan – They sell "Sisig" meals with a twist. Sisig is a favorite dish among Kagay-anons which explains why this stall is really being flocked by customers.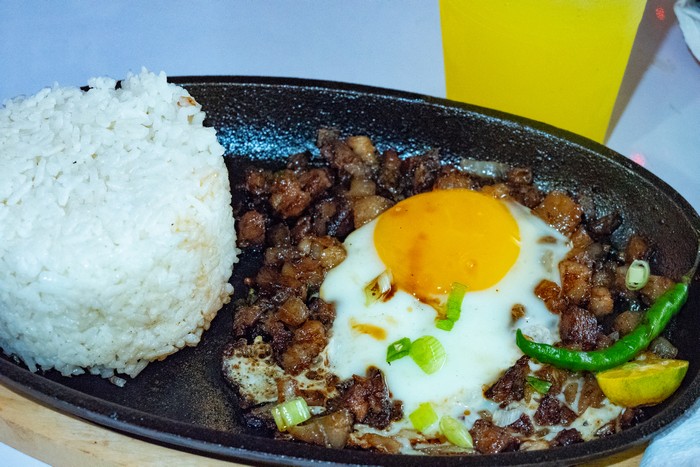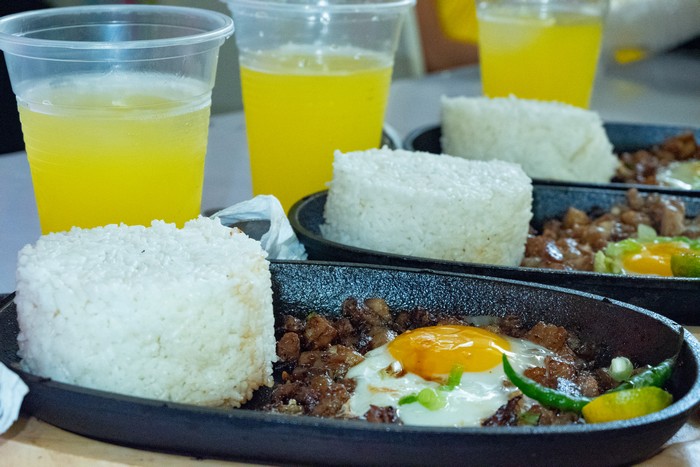 Kini Rogers  – This stall offers "Buffalo Wings" topped with yummy sauce. You could literally feel the smack of the chili-flavored sauce.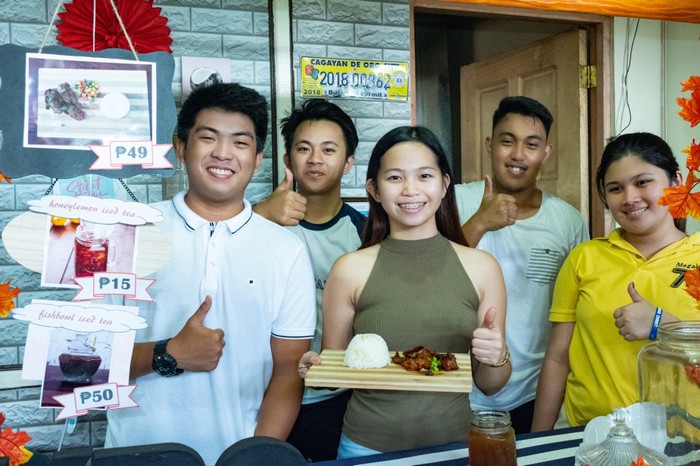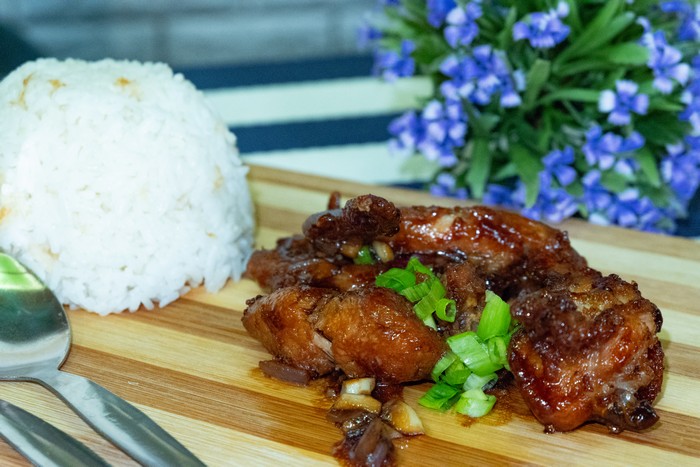 The Taco Point – Care for some Taco? Satisfy your cravings for this Mexican dish by trying out their mouth-watering taco products which are topped with different variants of your liking. You can also order drinks to pair with your food here.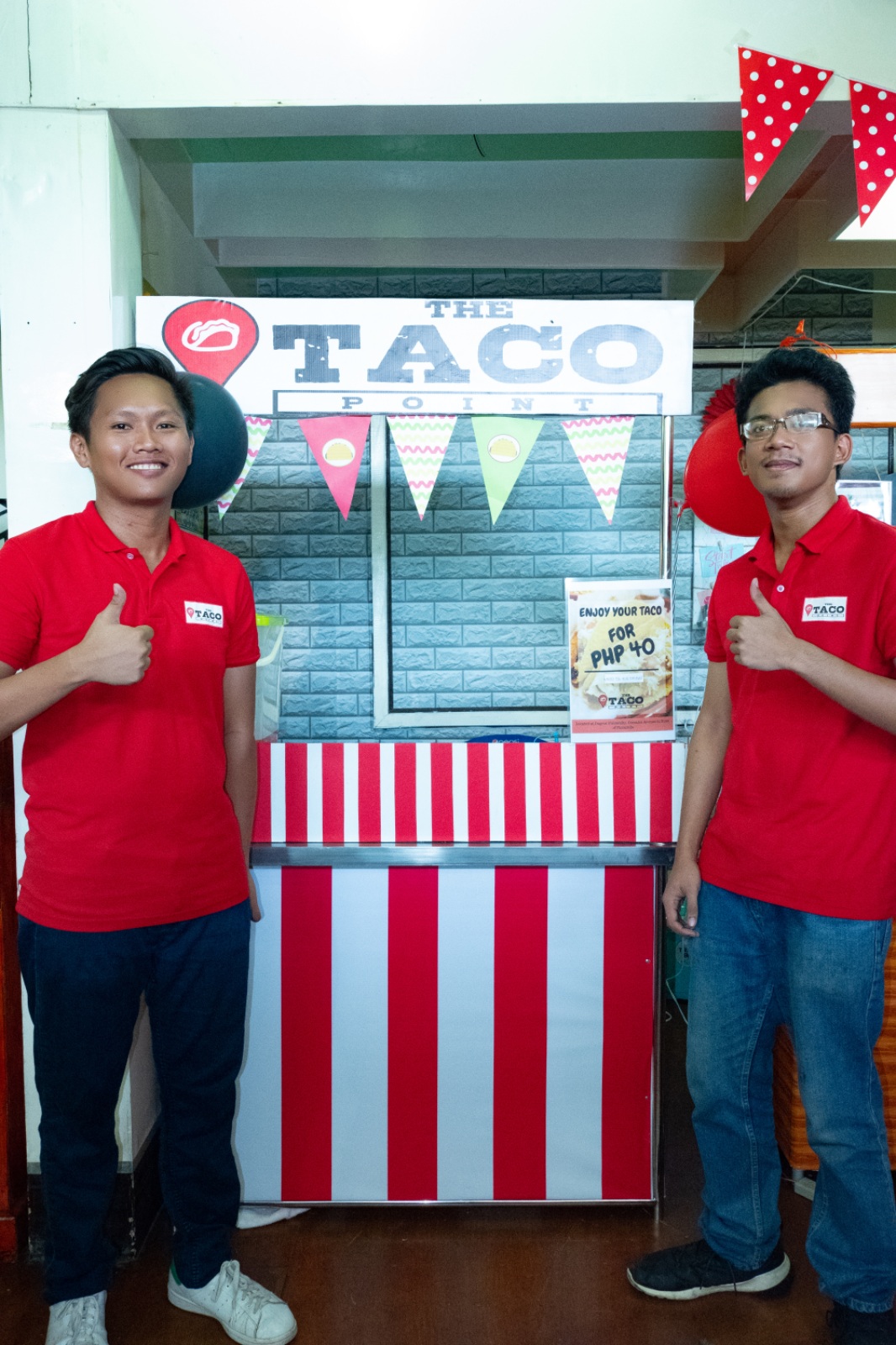 Chixee Fried – If you love Chicken and Pesto, then you get two of your loves in one on this joint!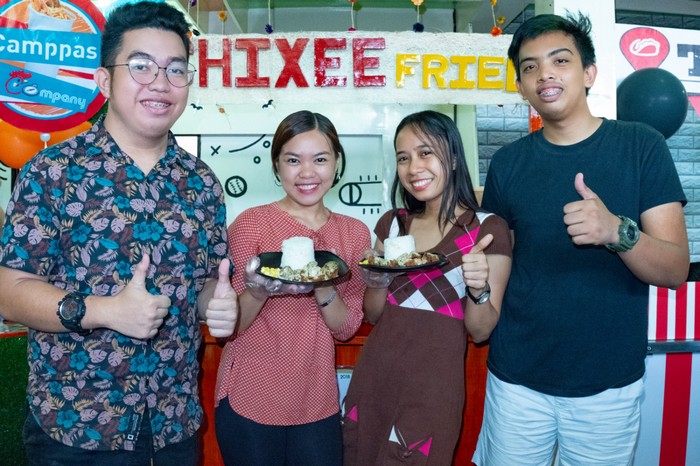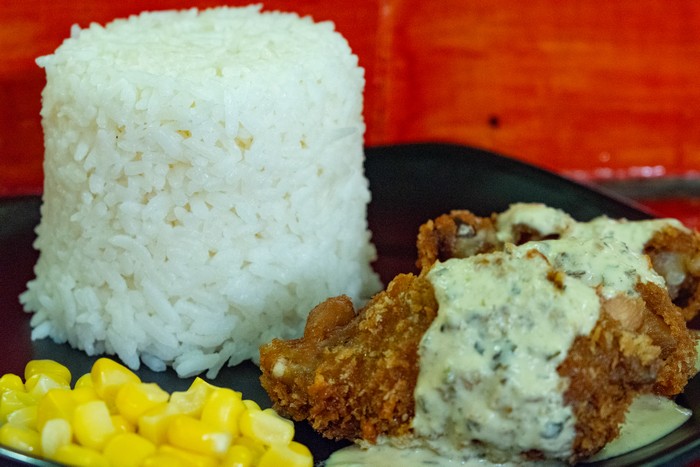 Food StaxCo – Their rice meals are to die for! Plus they got a great mix of their fried rice which can make you full in an instant!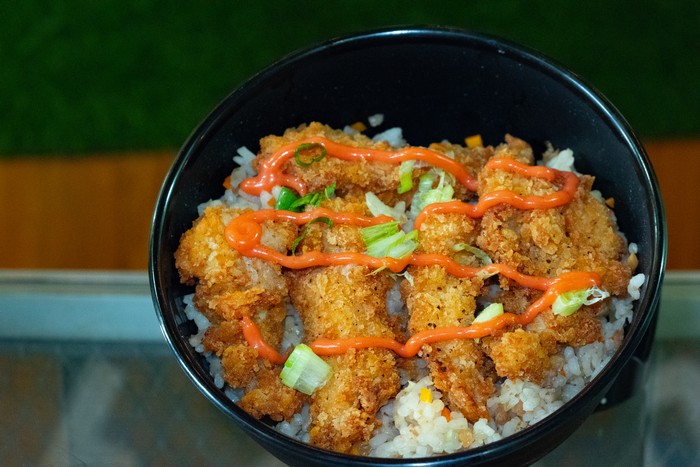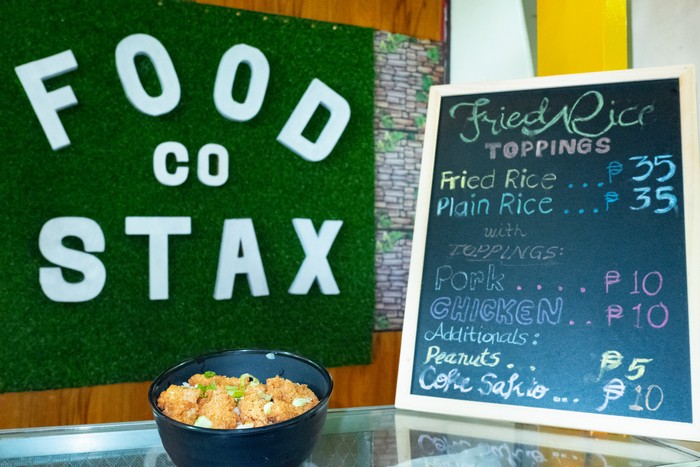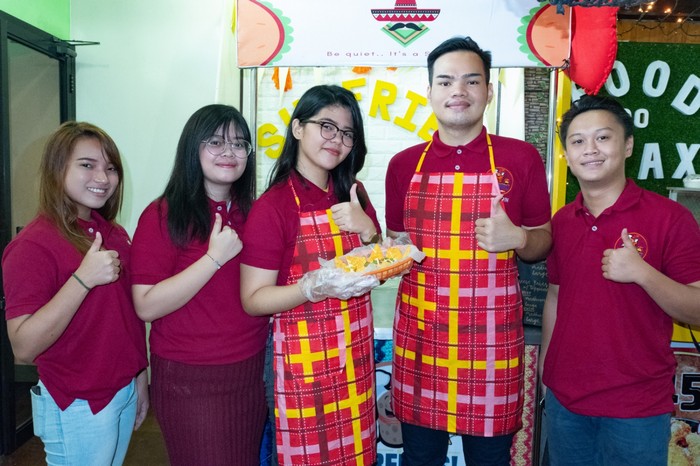 Surfries – Are you ready for a surprise? This French Fries stall is offering fries with unique and appetizing toppings which make the perfect snack or appetizer for your meal!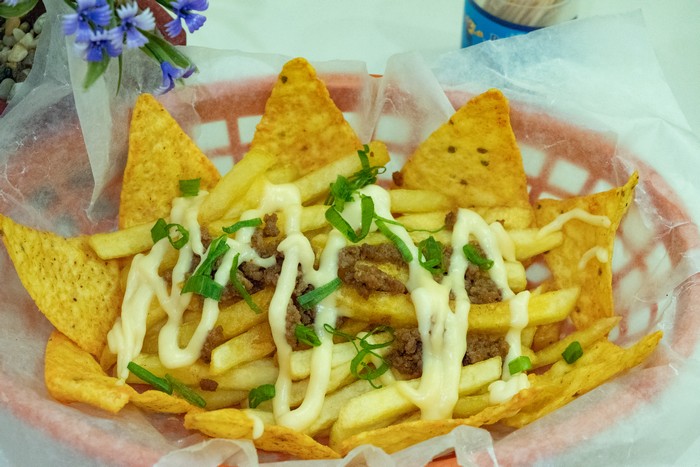 Camppas Company – Last but not the least, the Camppas Company has fries and drinks in one container! So if you're looking for a good office snack or something you can take to the movies, this one's in the bag!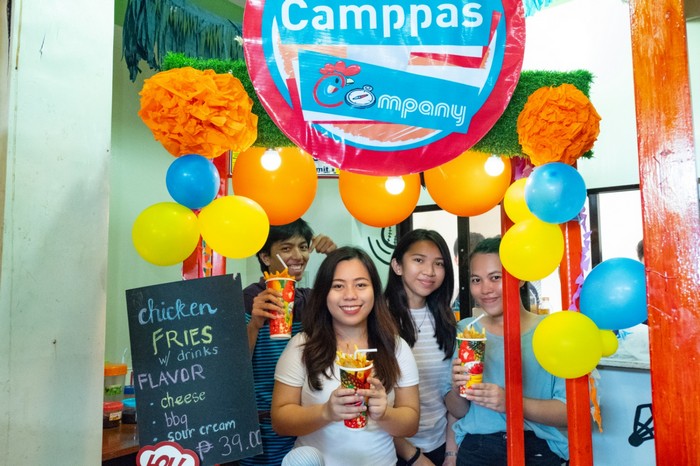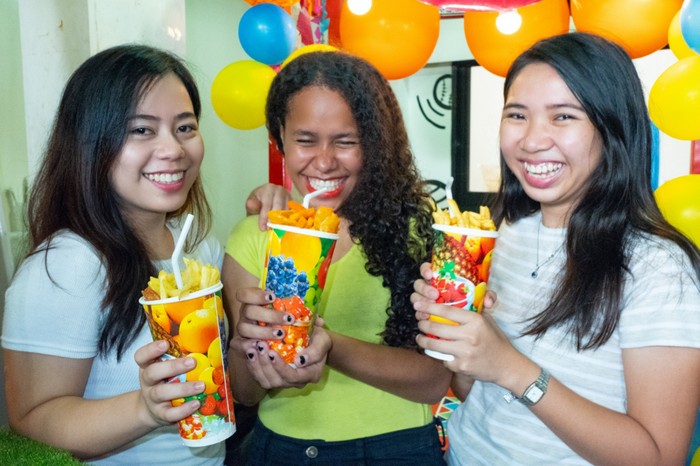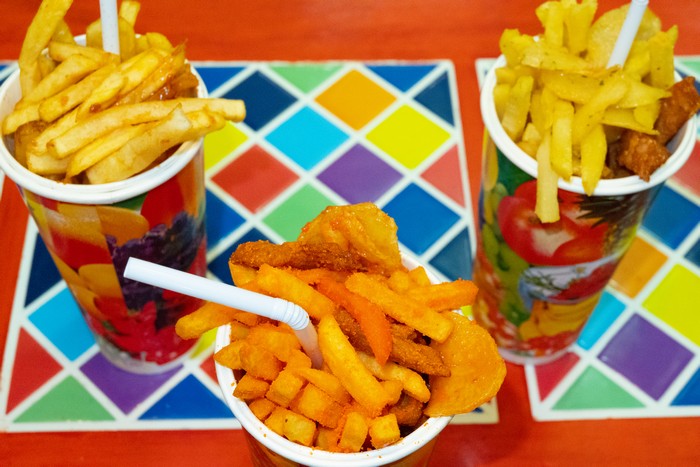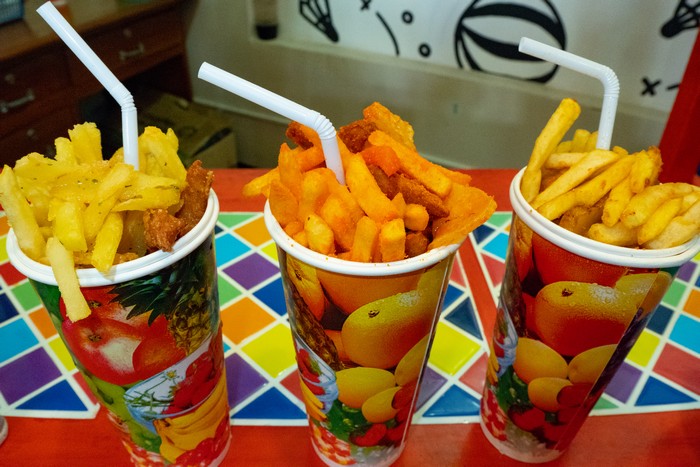 Each stall has its own character or identity so will surely be amazed at how creative these students are!
How University Dugout is Able to Help Students with Feasibility Studies
It is a venue that incubates students to become excellent and responsible entrepreneurs.
It teaches them good business practices by letting them get business permits and registering to the necessary government agencies to be able to operate legally and pay the right taxes.
It provides lectures on how tenants can become great entrepreneurs.
Gives them a training ground on how to reach the market, showcase their products and see whether they are good to sell or not.
It helps tenants get assessed whether they're good for franchising in the future or not.
Operating Hours and Future Plans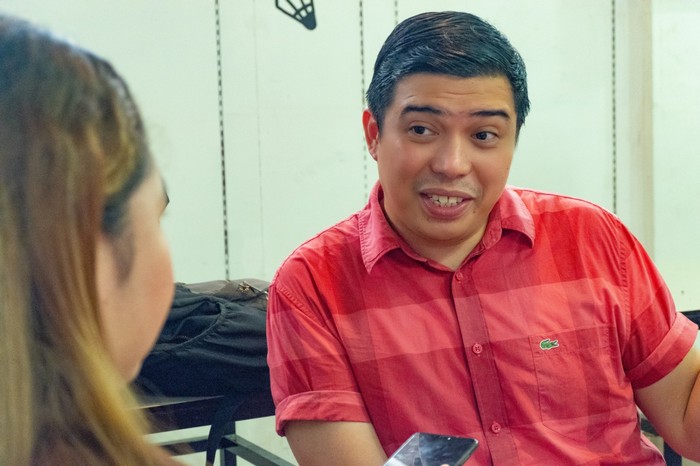 University Dugout is open from 8 am to 8 pm daily. Soon, the bottom part of Jamaca building will also contain these tenants which will rotate every once in a while each month to promote individual tenants.
Contact Information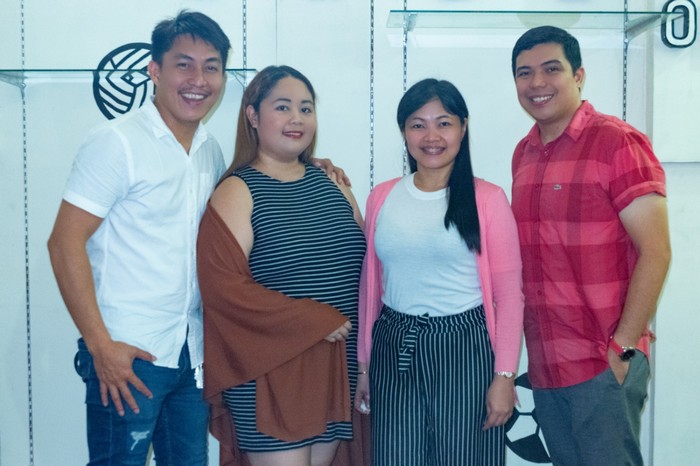 For inquiries, bookings and other purposes, you may contact them below:
Facebook: University DugOut : Food Bazaar
Contact Number: 0915 054 1779 (Irwin Jayson Jamaca)
Address: Jamaca Building, Brgy 29, Corrales Ave, Cagayan de Oro
University Food Hall
Aside from the University Dugout, Mr. Jamaca also has another branch with a similar concept called "University Food Hall" located at Fernandez Street near FICCO Main Branch. It is also composed of Feasibility Study stalls by Xavier University students. It resembles a place to hang out at the hall of the University. These newly released products are also innovated by students.
Message from the Owner
Here's a final message from the person who created this initiative in helping students and owner of University Dugout, Mr. Irwin Jamaca, he said; "Join me and let's be one in our goal, one in our vision, one in heart and one in desire in helping prepare business students with feasibility studies to become great entrepreneurs of the future."