Nowadays, more and more people are looking for places where they can properly study, do online work, read books or just simply find a quiet and peaceful hang-out during class breaks or vacant hours from work.
As much as possible, people are avoiding cafes and coffee shops because they find themselves out of place and the pressure of the need to order every now and then just to be able to stay longer.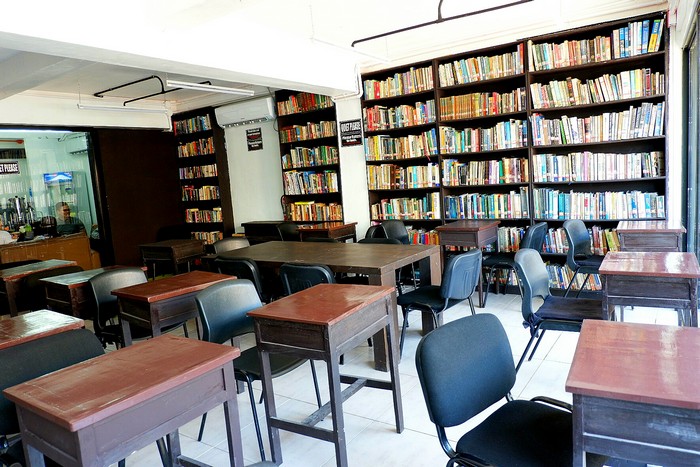 It's a good thing that a new co-working place and study venue just re-opened at Pabayo-Neri Street and it's called "The Librewry Café". Perhaps you've heard about it before since it used to have different location in the past but the new spot is even better than the former. It's because it's more accessible and comes with a brand new look.
Why is it Called Librewry and Where Did it All Begin?
According to one of the owners, "Librewry" means "a brew within a library". It used to be her feasibility study way back in college, 10 years ago. Since she and her co-owners liked the concept so much and all of them are book worms, they decided to pursue this business.
Concept and Design
Librewry's concept is that it is the go-to-place for people who want to study, work or want to find a peaceful environment to stay for a couple of hours and even late at night. It is considered to be a proper venue for studying or working.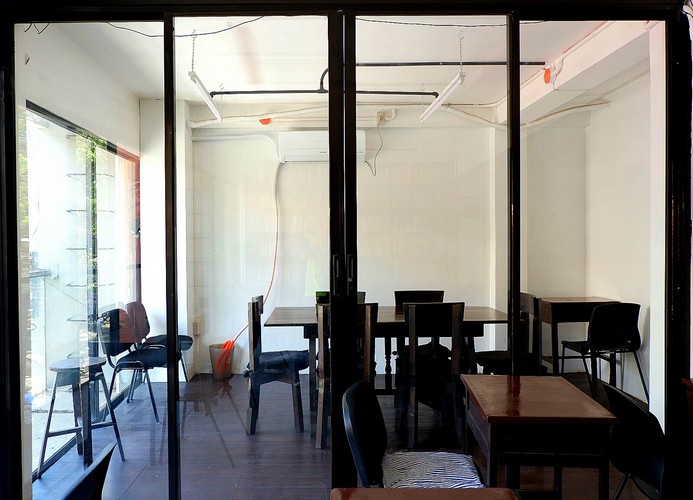 The best thing about Librewry Café is that it's open 24 hours, 7 days a week. So it is ideal not only for day students and workers but also those who study late or work late. It's very convenient and accessible since it is within DV Soria area and near a school.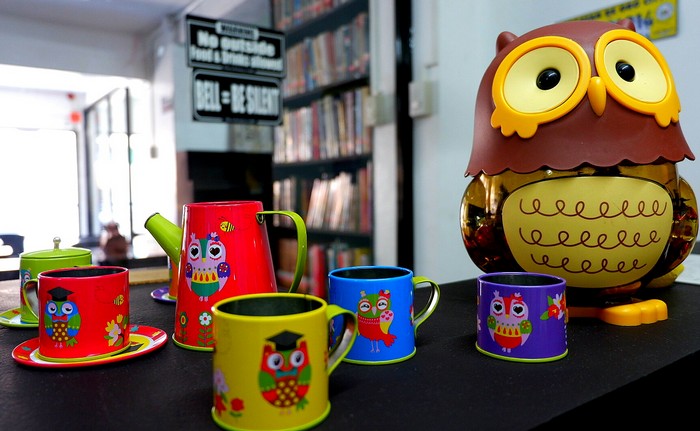 If you look around the place, you'll see owls everywhere in their walls and decorations. Even their logo has an owl in it! The reason for this is because the owl is a nocturnal animal so it's up all night, just like the establishment which is open until late at night or dawn.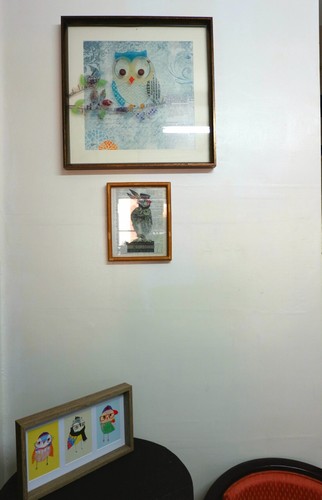 Aside from that, the owl is also the favorite animal of one of the owners which is why she chose the owl to represent their business. According to her, their establishment aims to promote good study habits and mindfulness which is very rare these days. She also revealed that the place has an "industrial library" design.
About the Owners
The Librewry Café is owned by a corporation composed of 5 members.
Promos, Rates, Operating Hours and Facilities
As of the moment, The Librewry Café has a promo of P3,000 membership good for one month usage of their facility. (Regular Rate is P4,000) They post flash promos on their Facebook Page every now and then.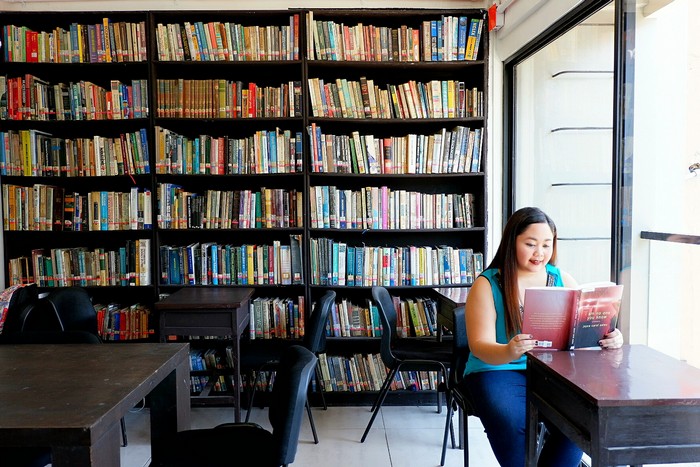 They're open every day, 24 hours. With regards to the rates, it is P20 per hour and customers can already use their Wi-Fi, read books and study there. They can even borrow the café's books as long as they are within the area.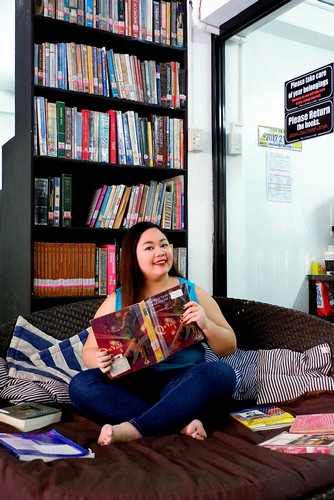 If customers avail of their 5-hour rate that would be P100 and they'll be getting unlimited coffee. Librewry Café also has a private function room for meetings and lectures which can be availed at P2,500 and is consumable. The place can accommodate up to 15-20 persons.
They also offer various food choices to make sure that their customers will never go hungry during their stay.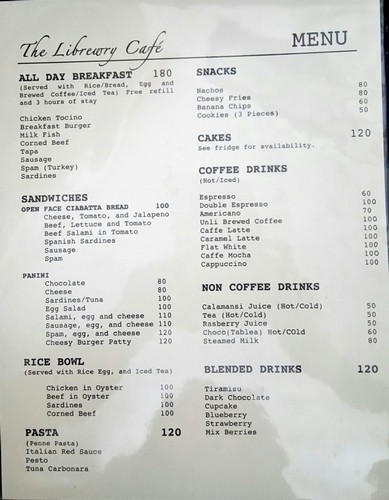 Some examples of their food offerings and drinks include; pasta, sandwiches, rice meals, pastries, coffee, juices and shakes.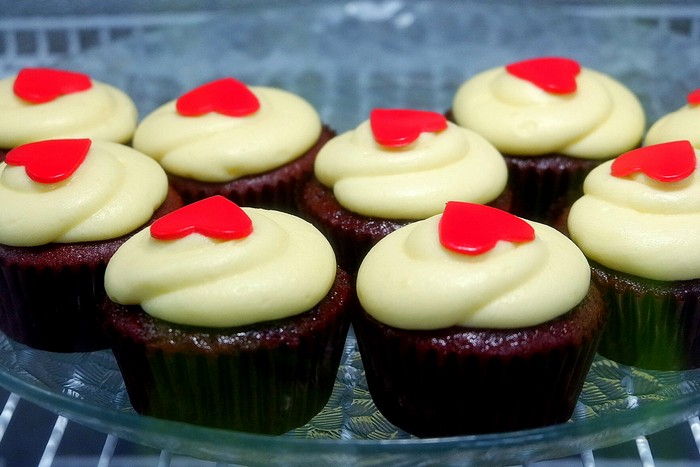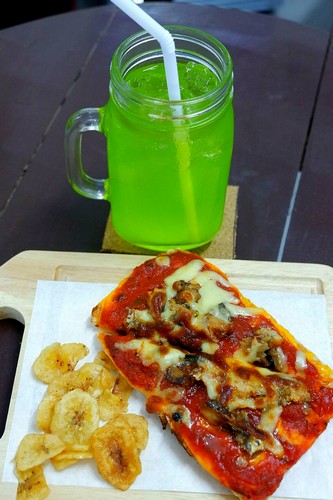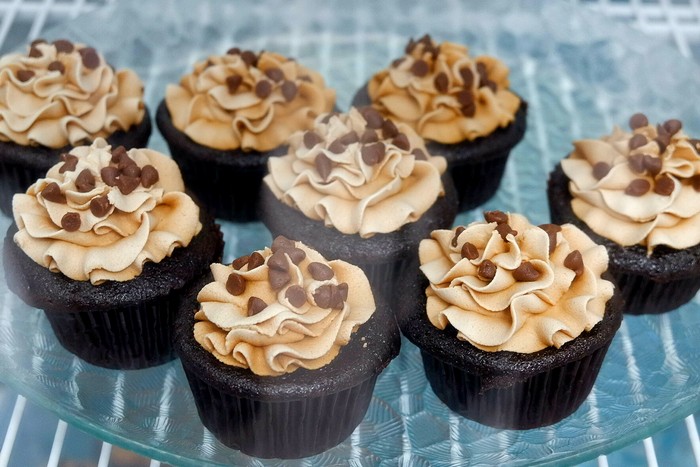 You will surely love this place since their rates are very affordable, the place has a warm and cool ambiance plus they serve really good food!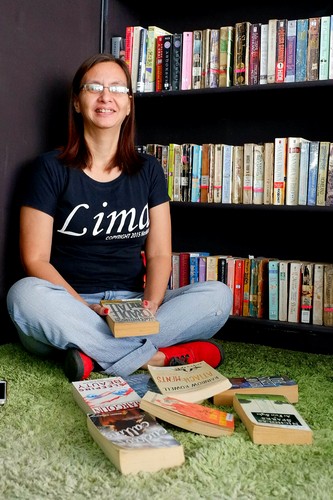 You can find The Librewry Café inside the same building with Papsy's Restaurant, just look for the stairs on the left side and go to the 3rd floor. If you're familiar with Hannabel Bakeshop in DV Soria, it's just across the street of that location.