Last February 14, 2018 – Valentine's Day was a beautiful night for love and romance at Seven Seas Waterpark and Resort. Everything went together perfectly well, like pieces of a puzzle.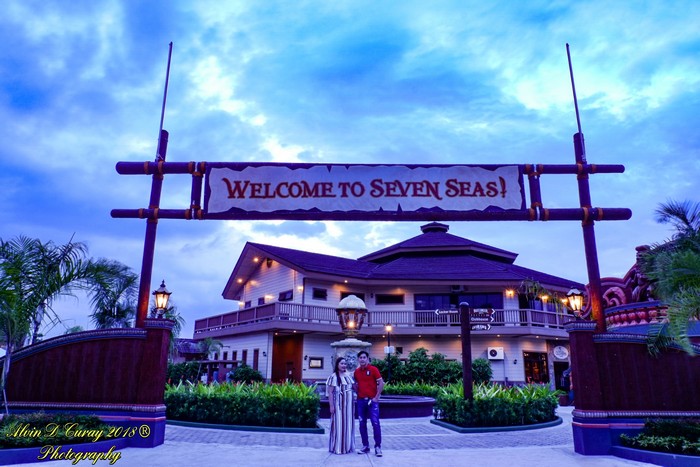 The weather was great, the ambiance and setup was lovely, overall it was a delightful night as if it was written in the stars.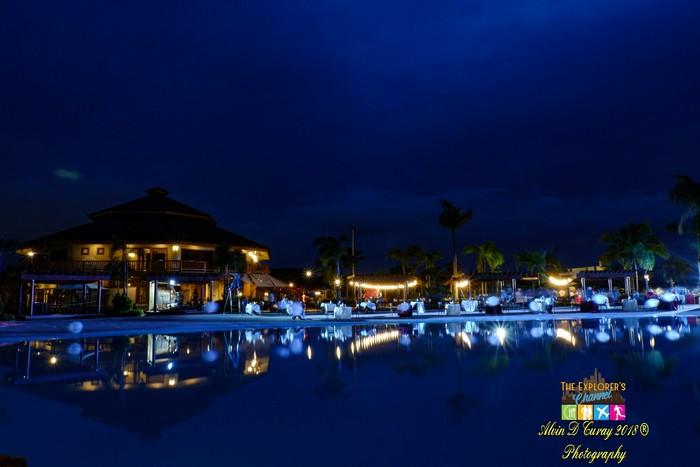 Upon entering the venue which was Seven Seas Bucaneer Bay (Wave Pool), guests are greeted by two Photo booths and a Kissing Booth at the further opposite side of the park.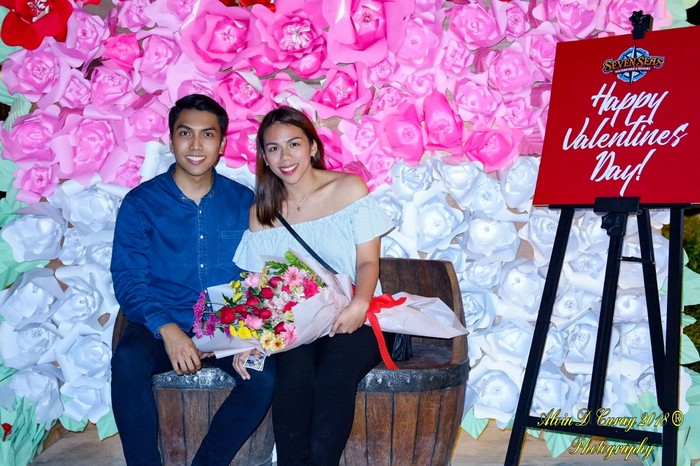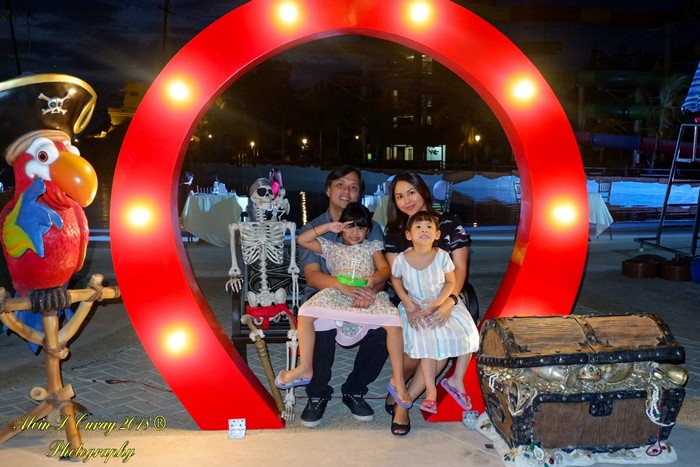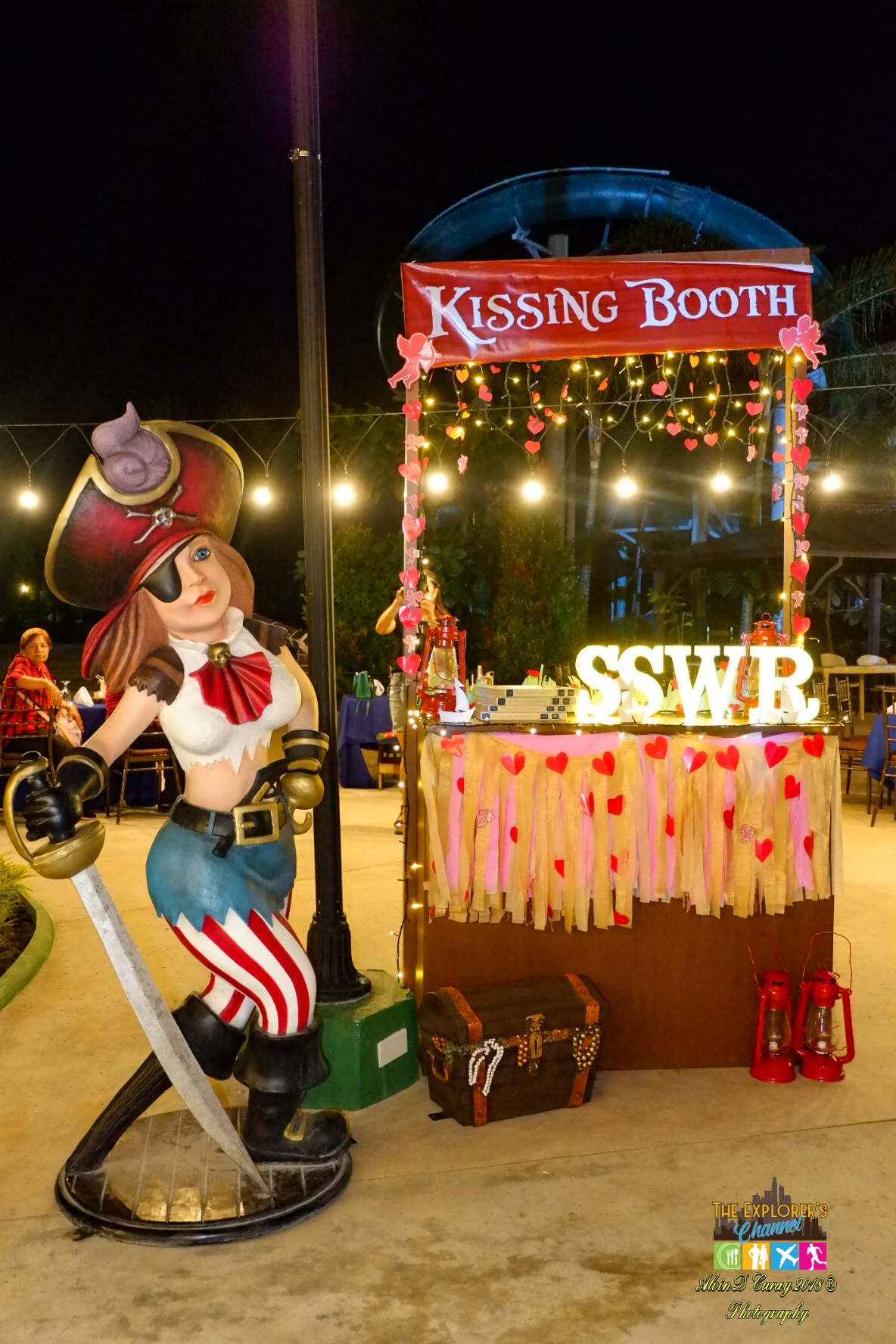 It was here where they took photo souvenirs which they can use for social media posts or simply keep the memory of that special night. The buffet setup was very impressive, it was as if you were dining in a 5-star hotel.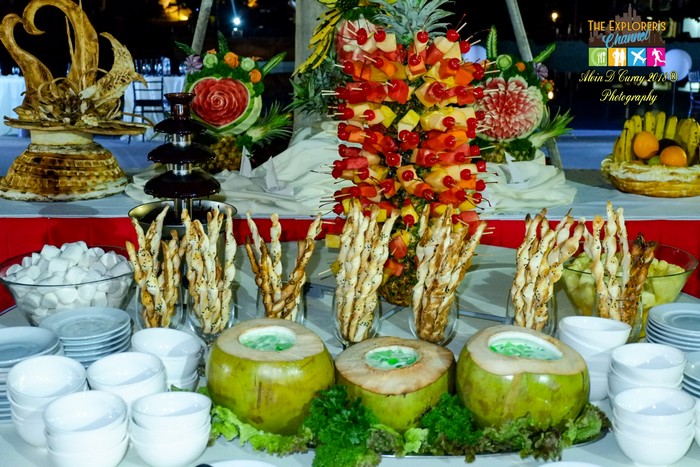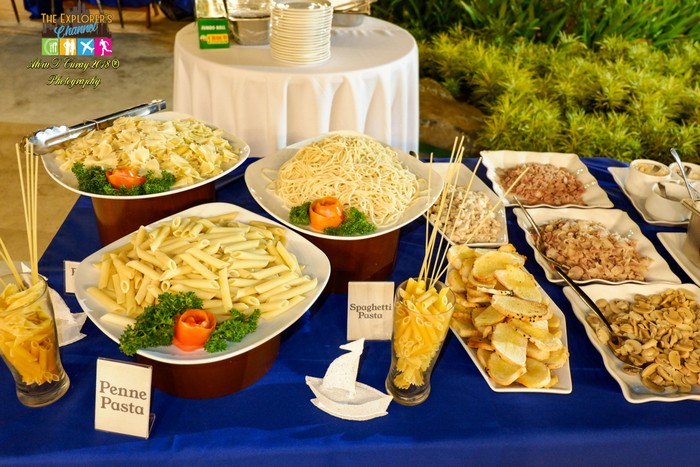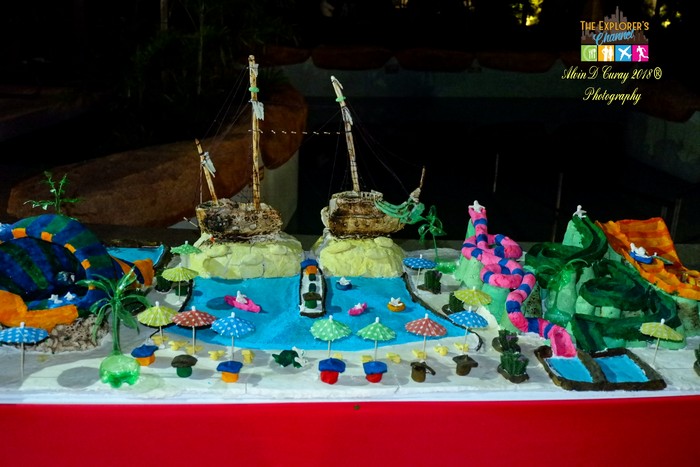 They even had a flambe station for grilled dishes. So if guests wanted their food cooked right before their eyes, this is where they would go.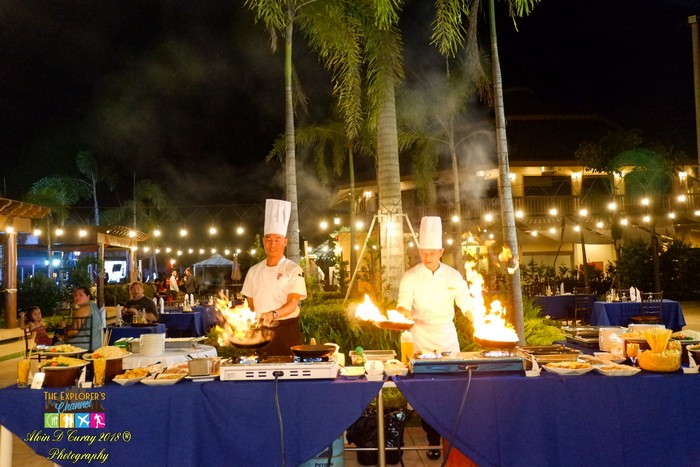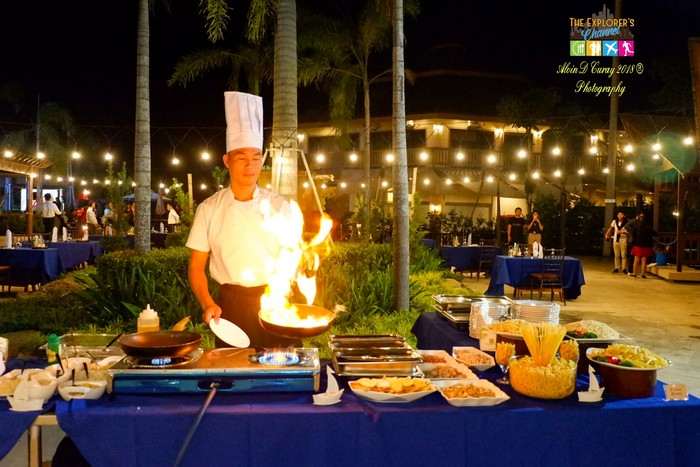 The adornments were equally gorgeous and pleasing to the eyes, complete with light strings perfect for taking pictures that decorated the pathway.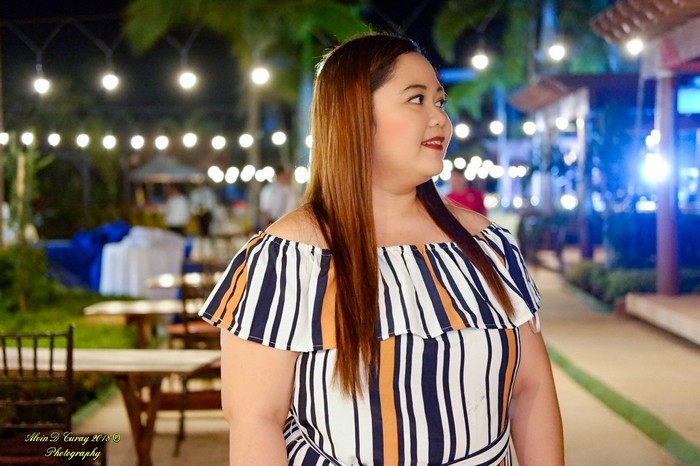 The dining tables were beautifully setup as well since they were decorated with candles and bottles that have messages inside.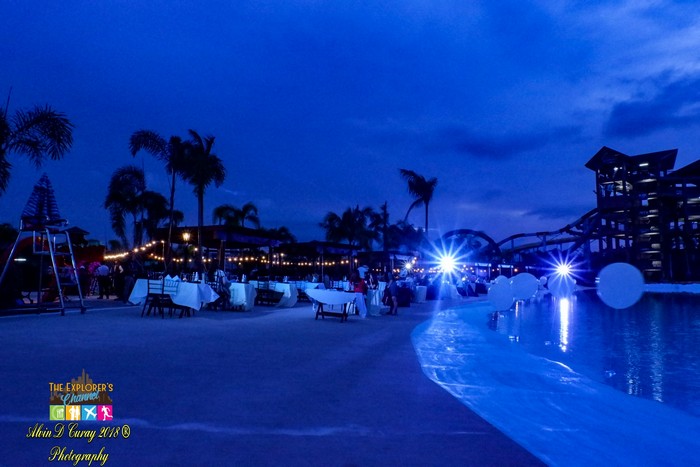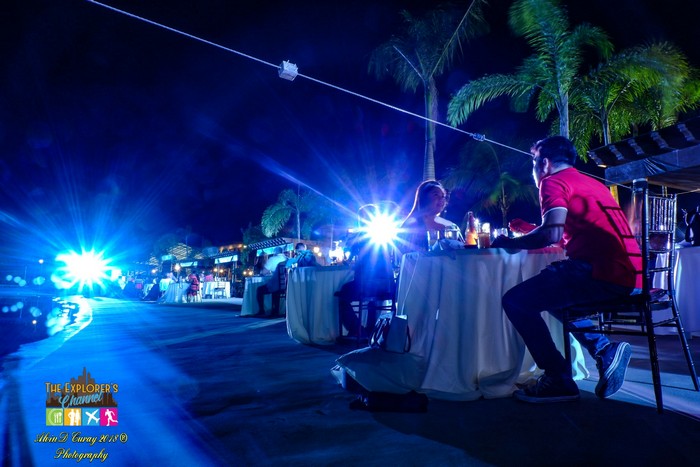 The romantic mood was set with live music playing love songs in the background, allowing couples to relax, share sweet conversations and reminisce their good memories together.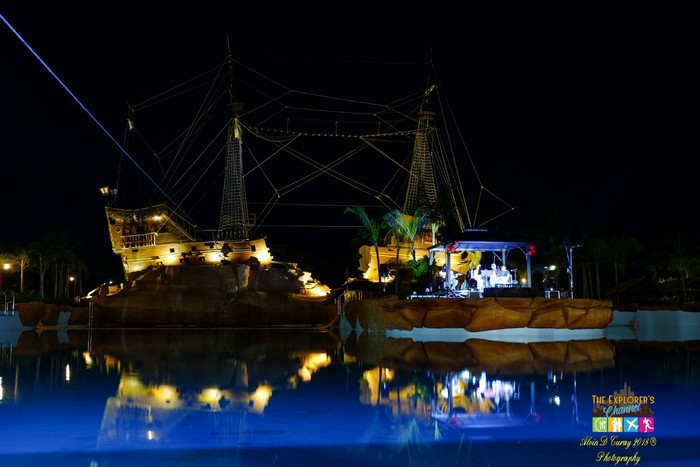 A few moments later, the guests were now allowed to partake of the delicious spread of "Treasure the Love" Valentine's Buffet. Some of the palatable dishes included in the spread are the following; a table filled with Assorted Maki, Mozarella Balls, Roasted Chicken with mashed potato, Baby Back Ribs, Seafood Soup and a Dessert bar containing marshmallow with chocolate fondue, fruit kebabs and more.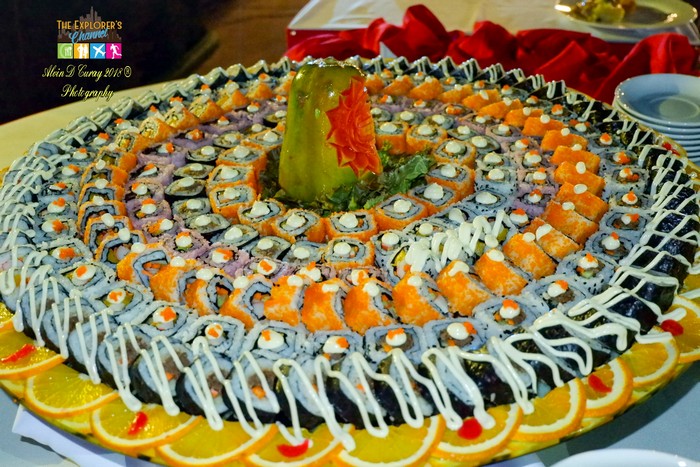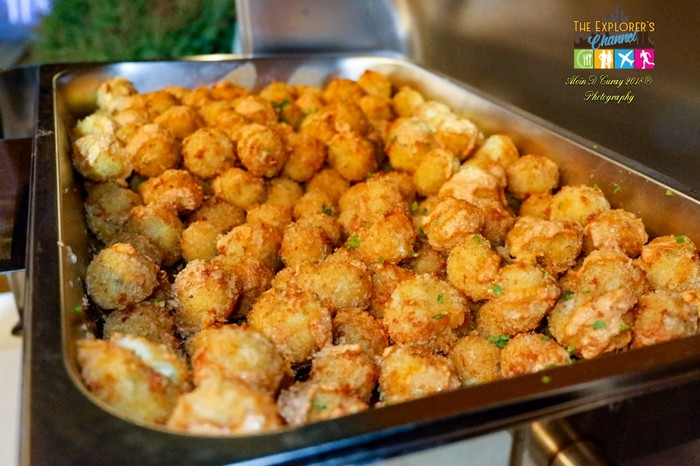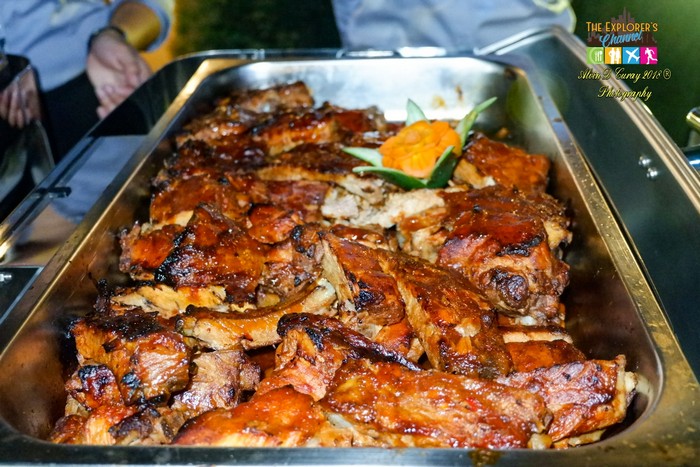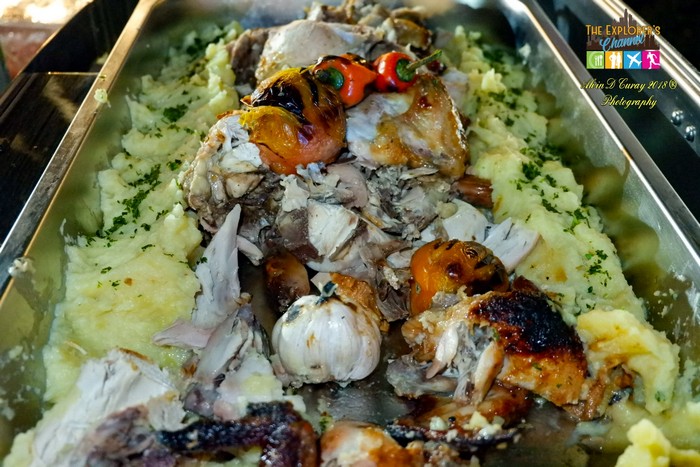 The drinks served was pineapple juice but the guests were given the option to purchase a bottle of Red or White wine to celebrate the night.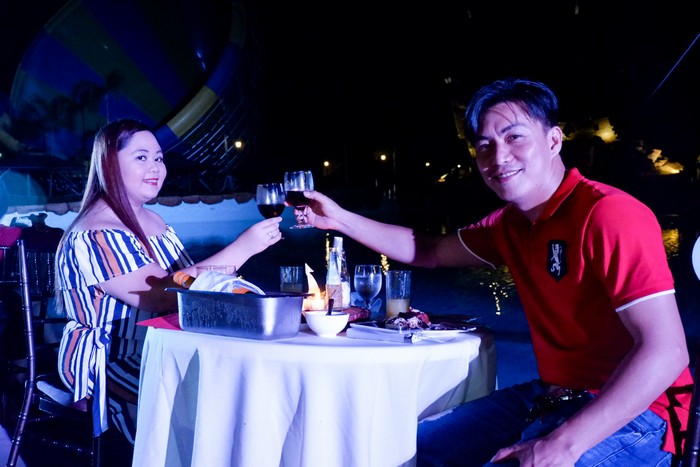 As the guests enjoyed their dinner, they were serenaded by a couple of love songs which made their time together more enjoyable. A few moments into the night, a special surprise dance number was performed by the Seven Seas Pirates, it was so upbeat and fun, it really delighted the crowd. Here's a video of the performance.
LIVE: Special Dance Number by the Seven Seas Waterpark Pirates! 😱👍👌🏃🙌 #Treasurethelove

Posted by The Explorer's Channel on Wednesday, February 14, 2018
After that, the pirates were seen to have been dancing in pairs in a slow dance, at first we thought it was an invitation for the guests to follow suit, but we were all shocked to find out something unexpected was about to happen! It was a marriage proposal done by Mr. Martin McGovern to the love of his life! He went down on one knee and proposed to her!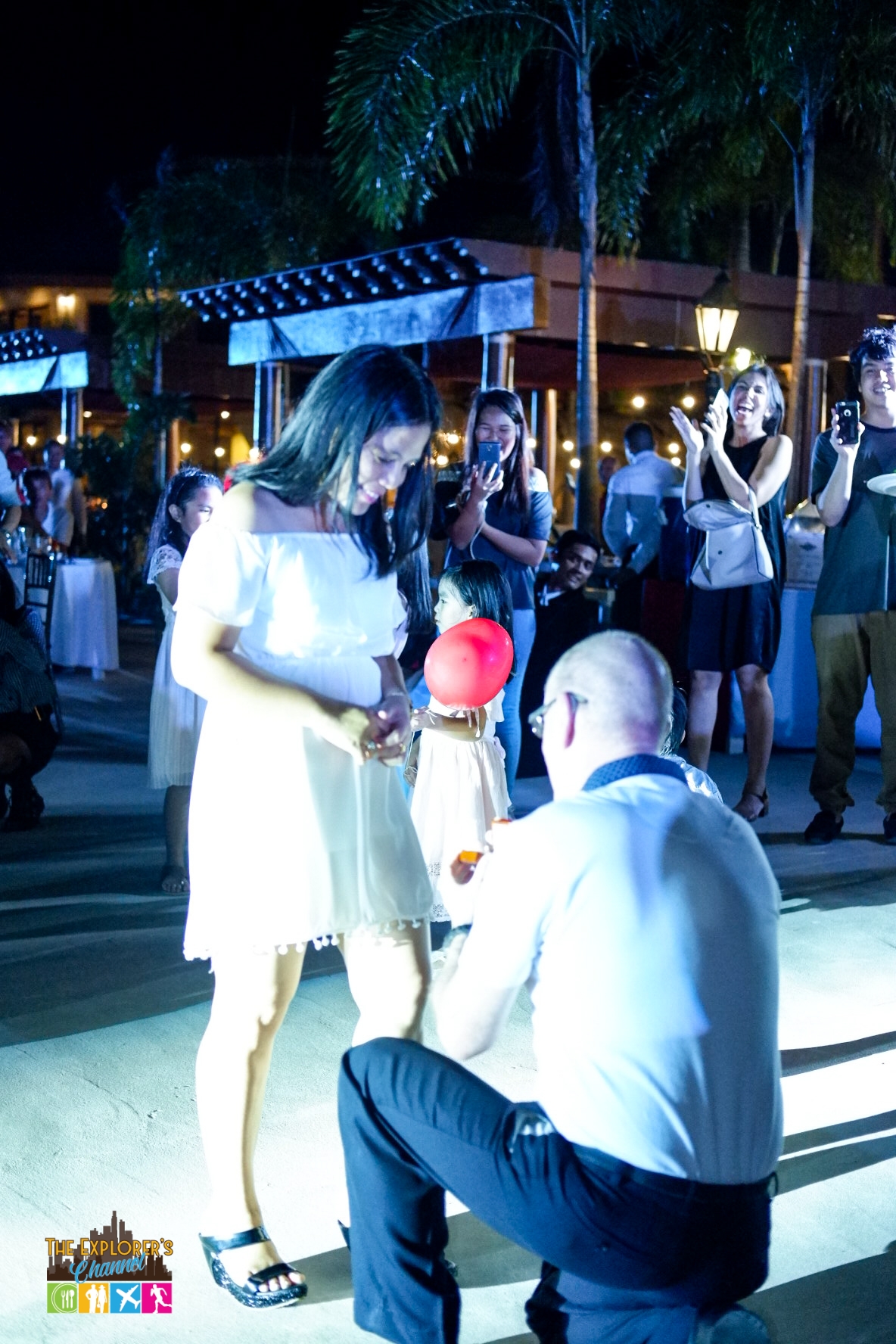 It was indeed a Celebration of Love which happened first at Seven Seas Waterpark! The couple and the upcoming bride's family shared photos together to mark the event. I must say, this was the highlight of the night!
The event went on with more romantic tunes from the acoustic band and when it was all over, everyone went home, happy and satisfied with Seven Seas Valentine's Special Buffet. Each couple was given two discounted water park tickets so they can enjoy an adventure at Seven Seas (50% less than the original price).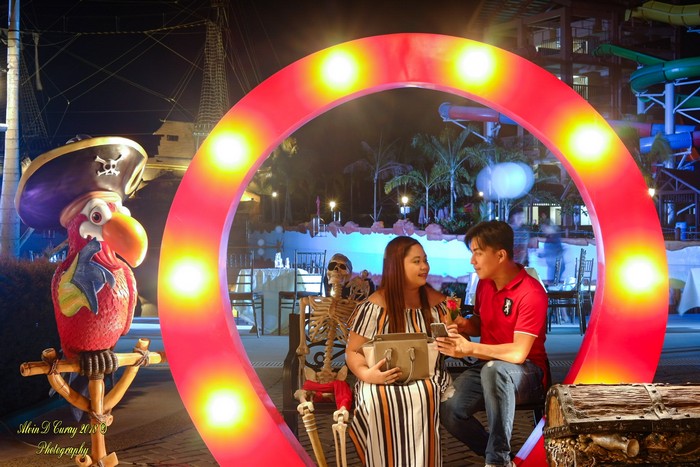 The ladies went home happy as well since each of them were given stem roses which served as a symbol of their undying love with their loved ones.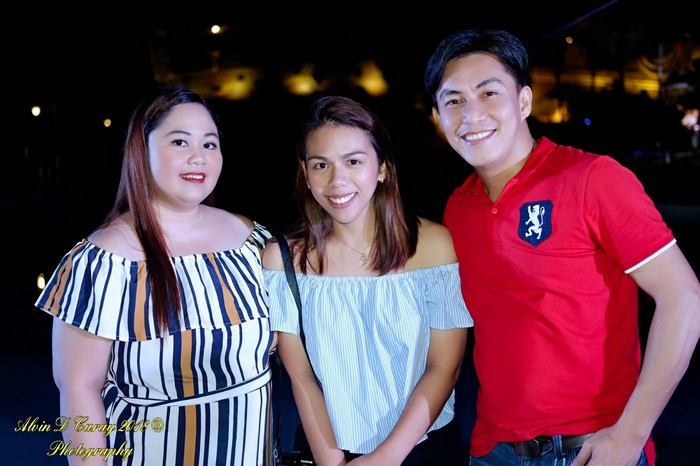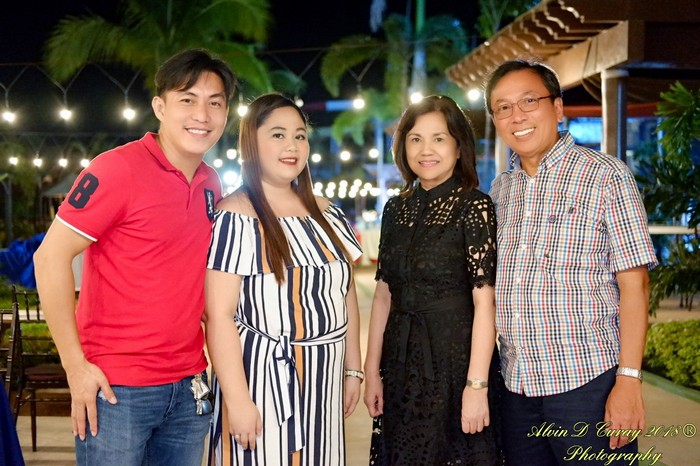 Thankful to have been able to cap-off the night with a photo opportunity with the owners of Seven Seas Waterpark and Resort, the Paras Family! Congratulations on your successful event!