Last May 21, 2018 – The Revlon Sun Festival Collection 2018 Launch (Look & Learn) event took place at the Pearlmont Hotel. It was organized by SMR Distribuzione, Inc. and this is the first time it was held in Cagayan de Oro City. This event was a unique one since it highlighted the introduction of Revlon's newest hair color line – the Sun Festival Collection.
The Sun Festival Collection brought to you by Revlon Professional is a unique collection that breathes freedom, freshness, and creativity. It is composed of spirited and vibrant color offerings that took inspiration from the excitement brought about by live music, the enchantment of sheer creativity and the anticipation of must-see events of the festive season.
This collection helps women express themselves better by celebrating their different personalities through their hair by reflecting playfulness, friendship, and beauty.
The Sun Festival hues are easy on the eyes, very clean, easy to wear, imaginative and stylish. They are designed especially for women who are optimistic, strong and dynamic and those who are able to express themselves freely without the need to sacrifice extraordinary beauty. This hair color collection offers several magnificent fashion opportunities and a wide array of hair possibilities. This season is dubbed as "The Season of Color" since this collection combines warm and satiny blondes, pale pinks, and coppery chestnuts, bright oranges that have natural bases and even strong tones like electric blue for example. The three shades in this collection are; Ultra Real, Hippie Chic and Romantic 2.0.
Morning Program
The event in the morning was composed of getting to know and acknowledgment of the salon owner clients of Revlon, opening remarks by Ms. Sheila Marianne Rojas, some video presentations, fun games, and raffle draws.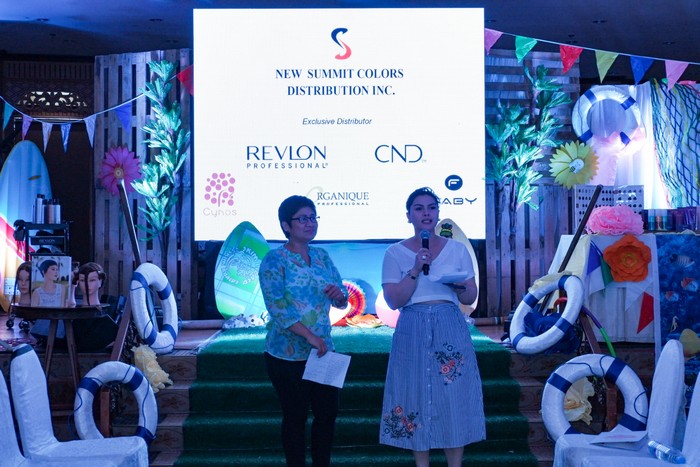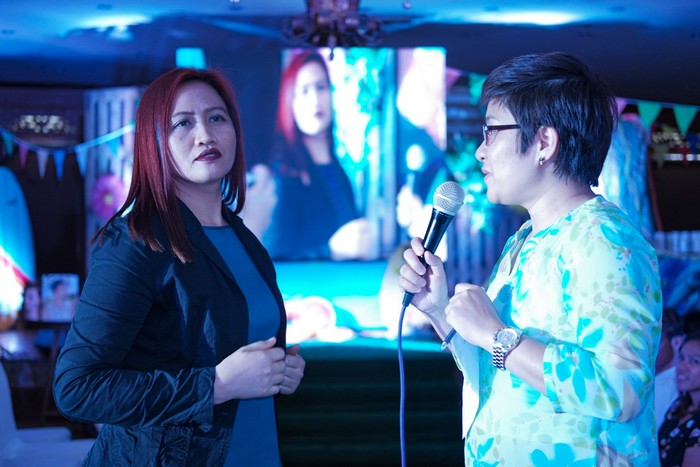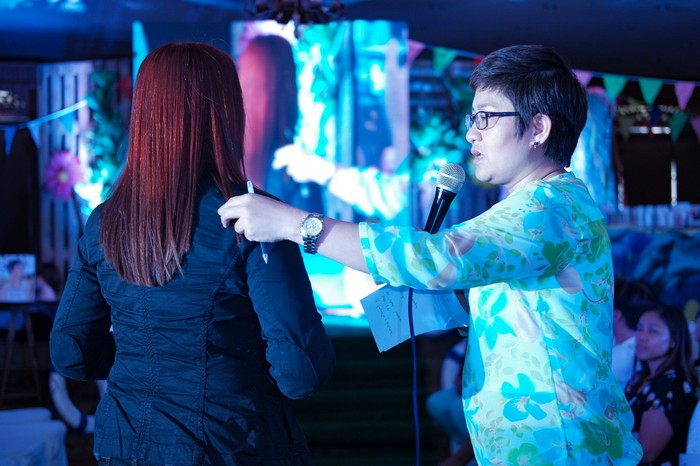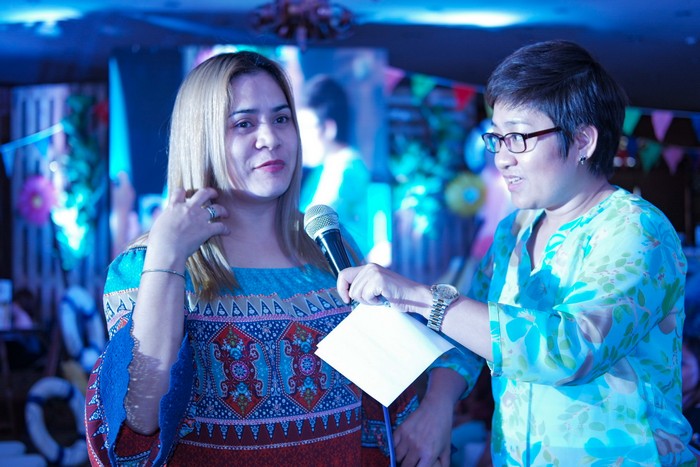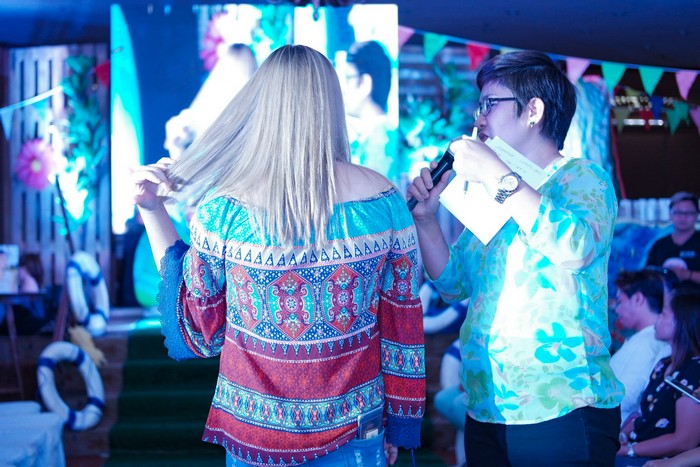 There was this dance and then hula hoop game where everyone who participated had so fun! You can tell by the huge smile on their faces!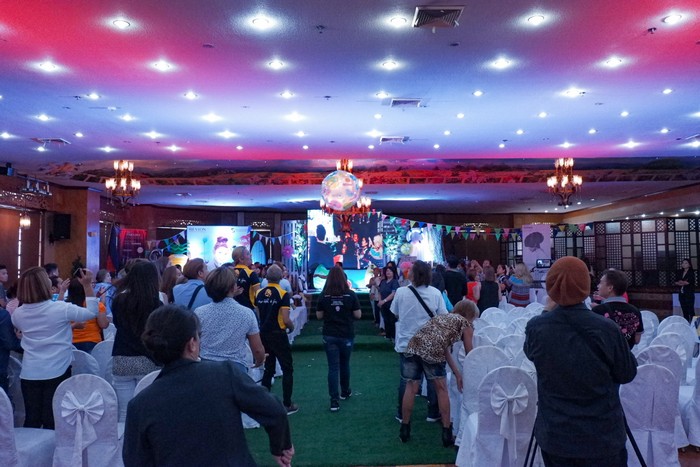 The host announced that they have special promos on Revlon products to those who want to buy from their booth at the event.
A new game followed after this announcement and then lunch was served to the guests.
Afternoon Program
After lunch, the Revlon Stylemasters video was played on screen and the Mini Style masters competition will commence after Mr. Francis explained the mechanics to the participants and guests.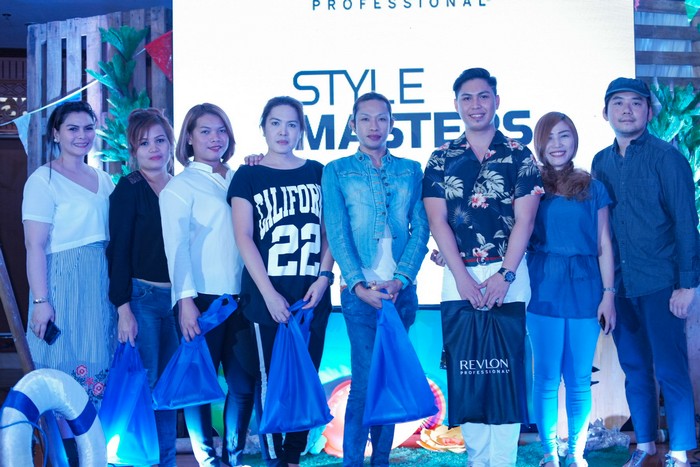 The 5 stylist participants now rendered their own hair creations. The five stylists who joined are; Francis Eduard Quinto, Richard Valdueva, Jonathan Canoy, Joel Sabas and Arnold Espinosa.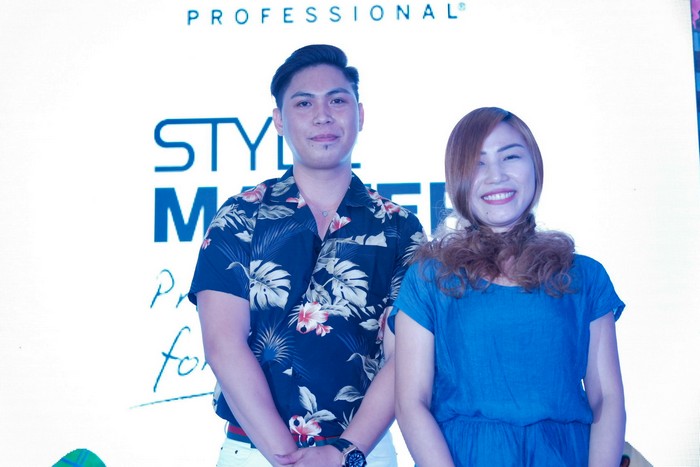 The winner was Arnold Espinosa who took home 2 Revlon Stylemasters products and cape and the other participants received consolation prizes and 1 Revlon Stylemaster product.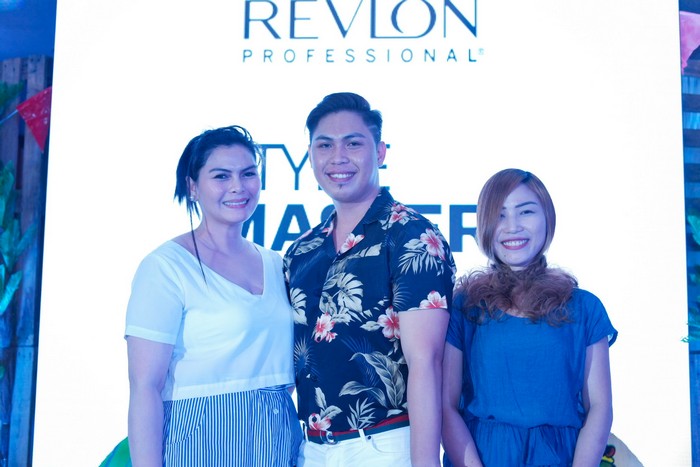 The afternoon segment was hosted by Mutya and Jade. At this time, the Revlon Hair Asia Video was played and the new salon owners were given acknowledgment. A raffle draw followed and those who got picked 10 Revlon polos and 10 Revlon capes. It was then time to announce Mr. and Ms. Hot Babe of the Day!
We've come to the exciting part of the show wherein the guest artist is revealed! It's Francine Garcia, the winner of Super Sireyna 2014 and GMA-7 Actress.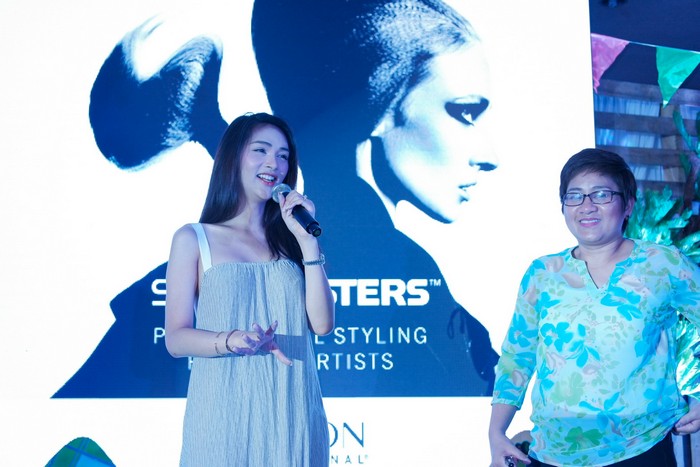 Francine greeted the crowd and expressed how happy she was to see everyone and to be part of the event.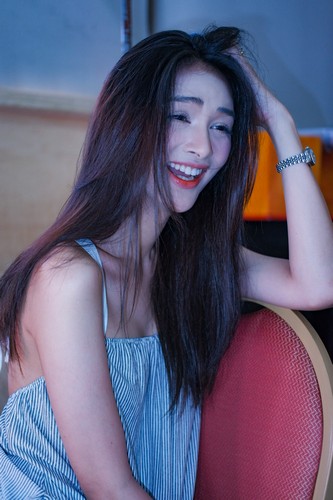 A video presentation of "Be Fabulous" followed after her appearance; the models then go on stage to get on the spot hair treatment. Another video presentation of NCC following the flow of International stylist Anson Ko.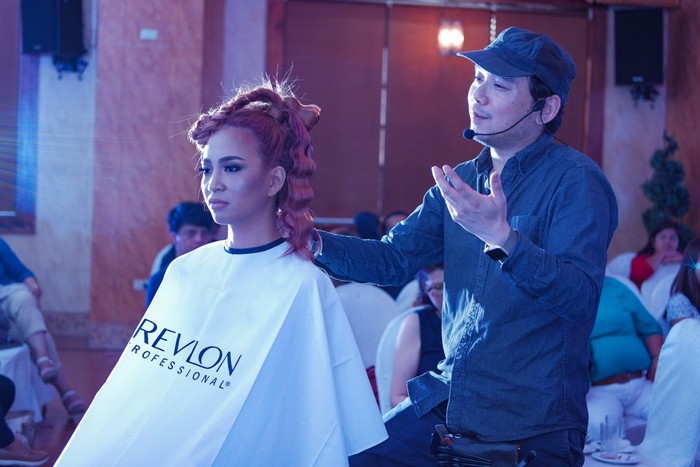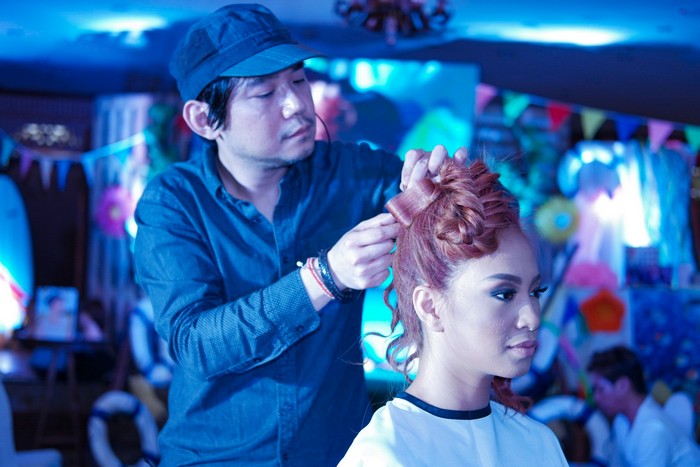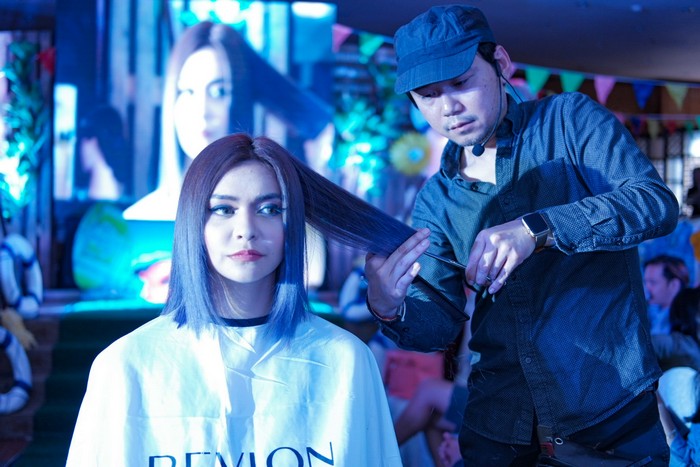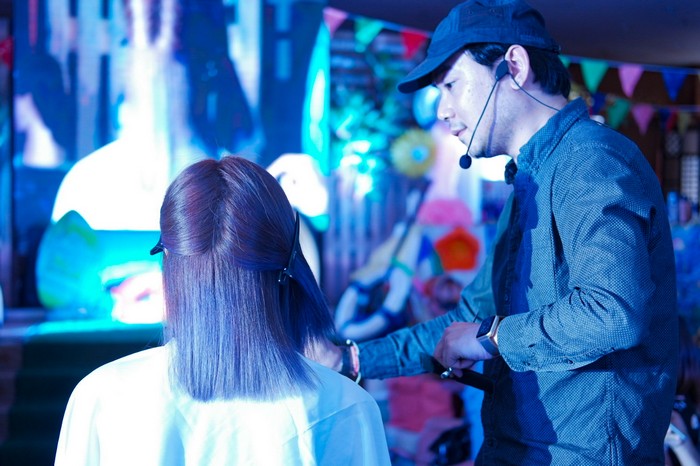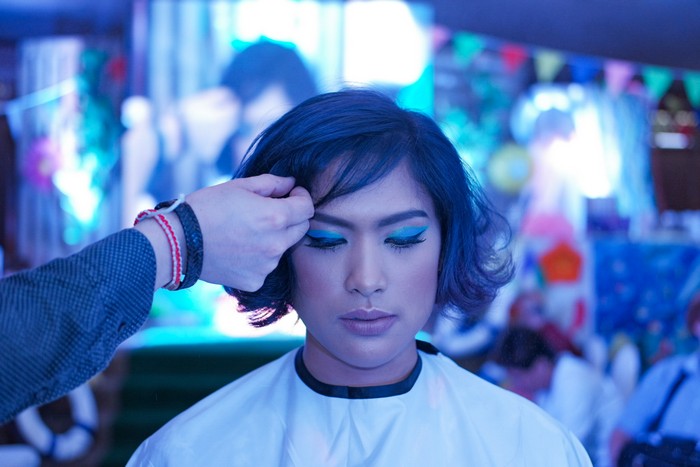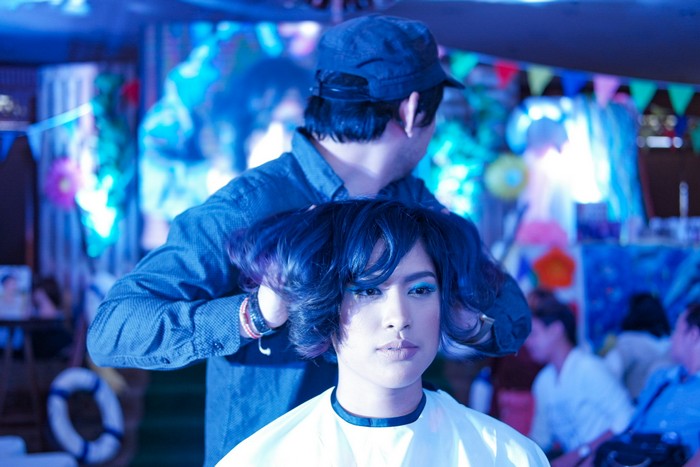 After this, a video presentation of Sun Festival following the flow of Anson Ko was shown on screen. He showed some cutting techniques and talked about sun festival trends.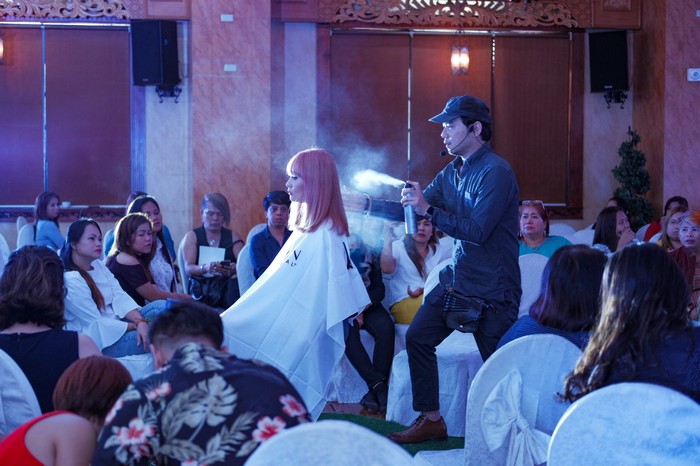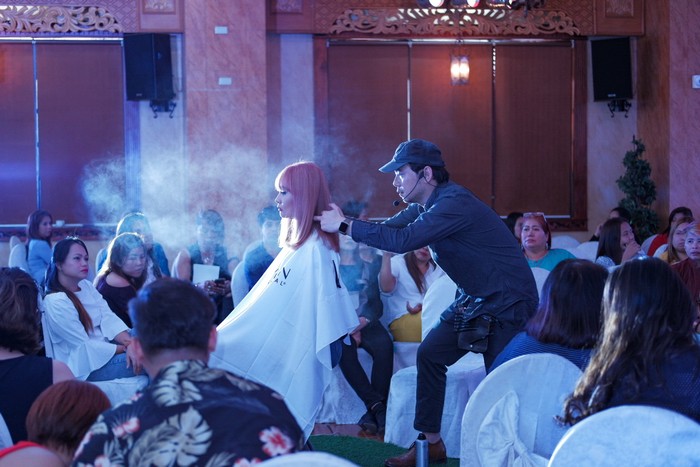 He also showed how to style models using the Sun Festival collection hair colors. He also answered questions thrown by the guests about the products and techniques.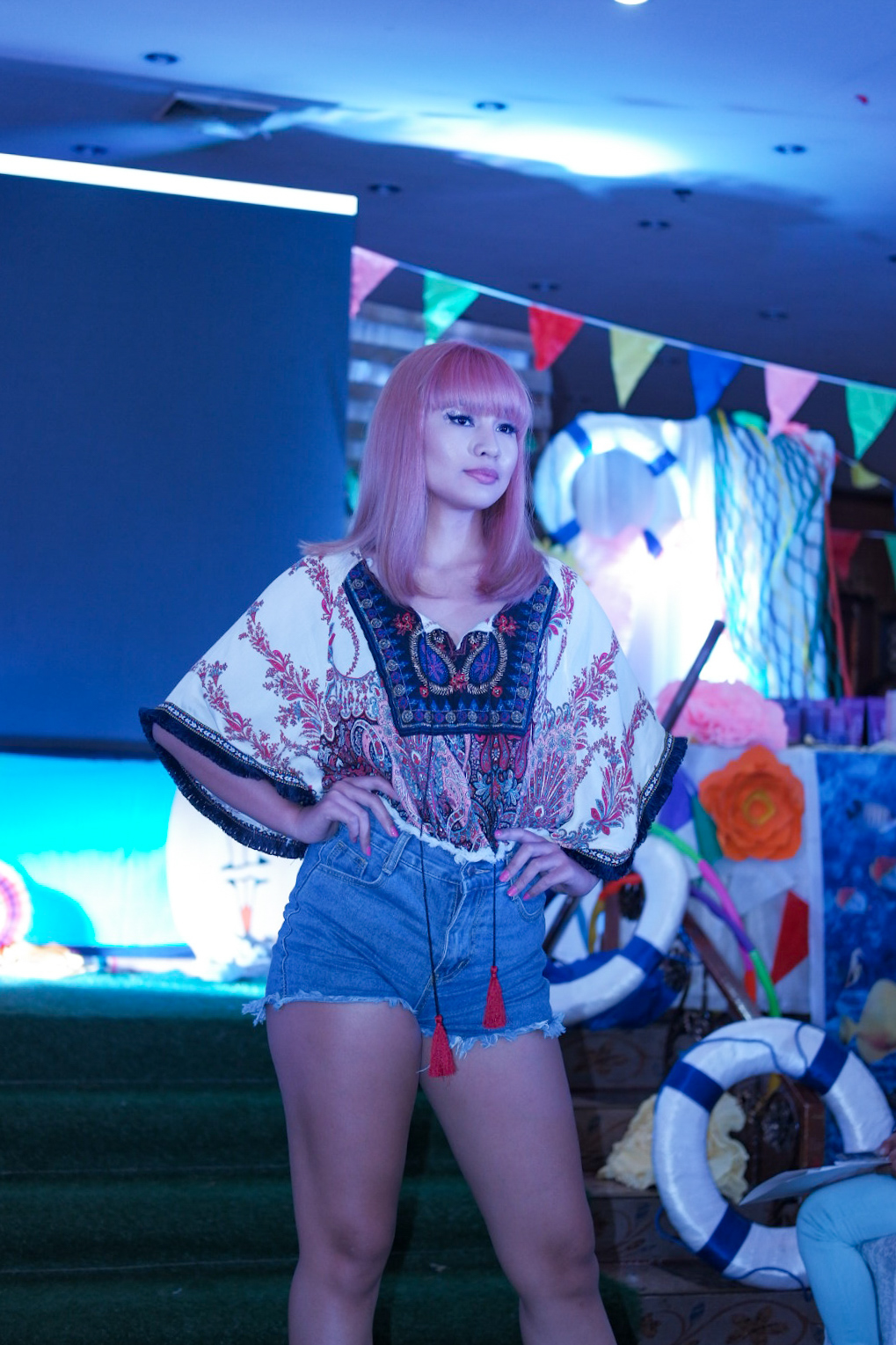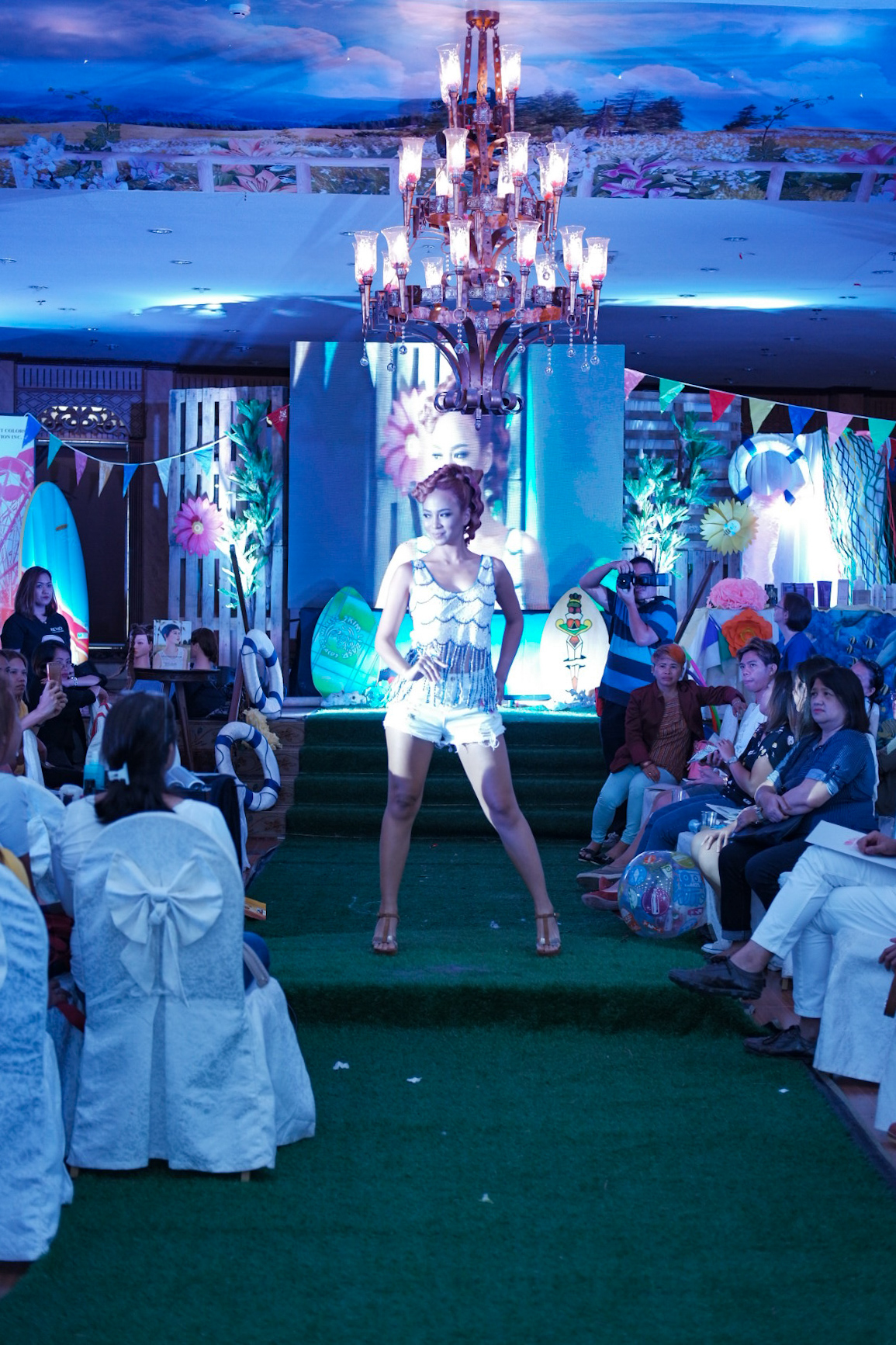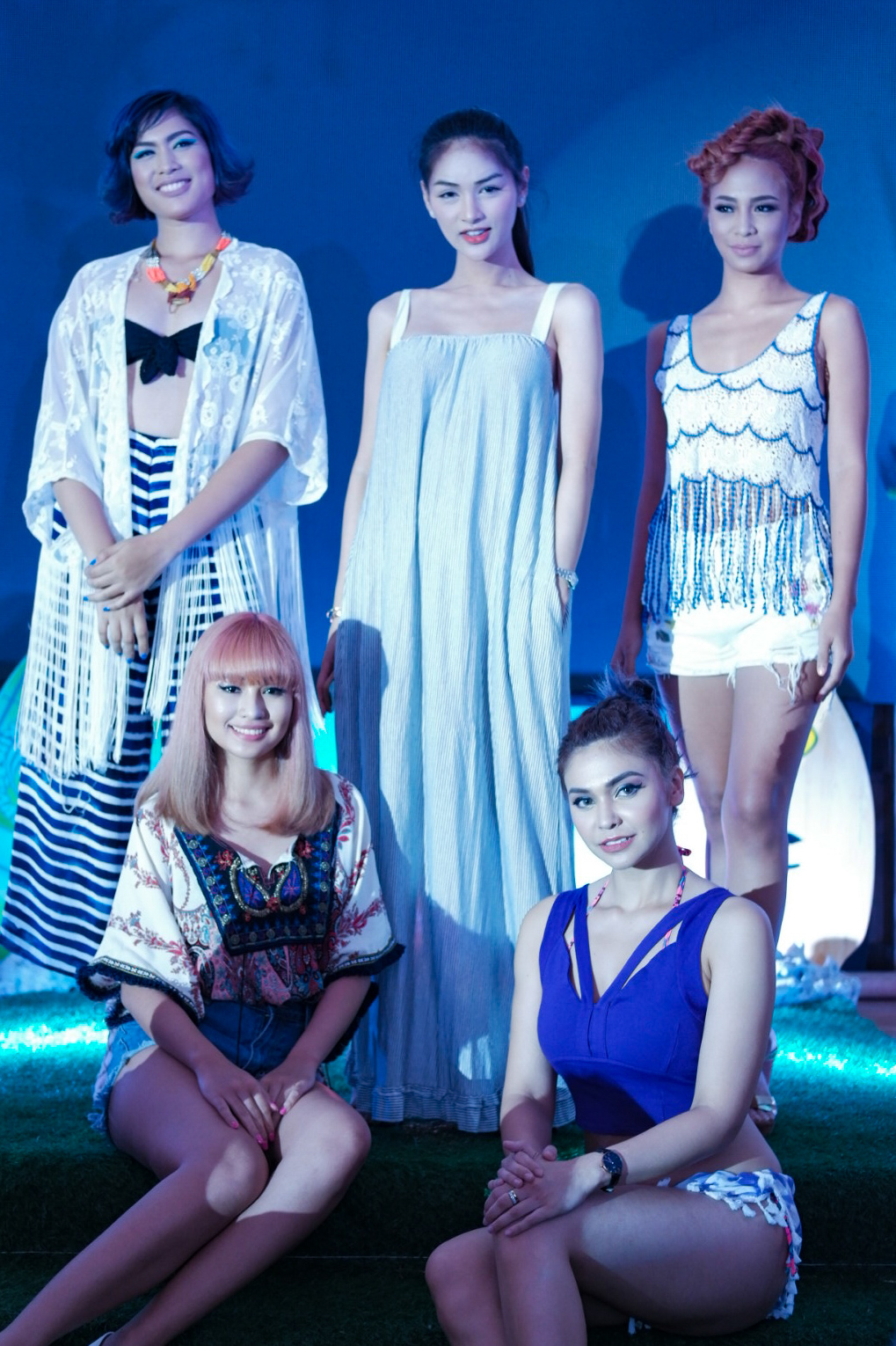 A final ramp of the 4 models took placed and a picture-taking ceremony followed concluding the show.