Too burned out at work and have no time left to take care of yourself in terms of physical appearance? It's hard enough that you don't feel good on the inside and even worse when you don't look good on the outside as well.
Like it or not, what most people immediately see or appreciate is the outer looks. That is why we need to improve our physical appearance and maintain it as well to leave a good impression to others.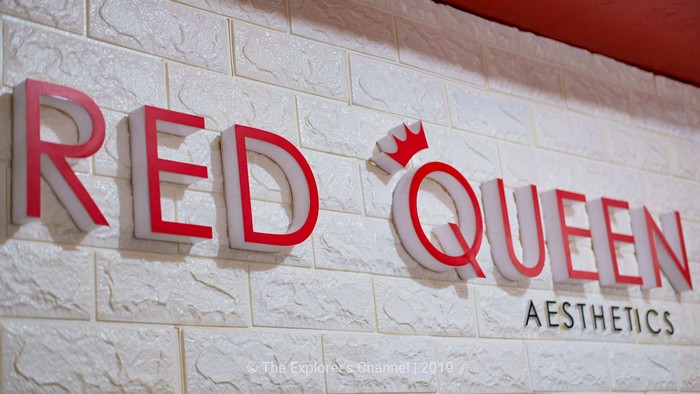 Here's good news for you, there's a new beauty hub in Cagayan de Oro called Red Queen Aesthetics located at Pabayo Hayes and they know just how to make clients look good and feel good on the inside.
This aesthetic center is different from the others because they make their clients feel like royalty and pamper them like queens and kings.
Yesterday was their Grand Opening and we were grateful to have been able to attend and witness the momentous occasion.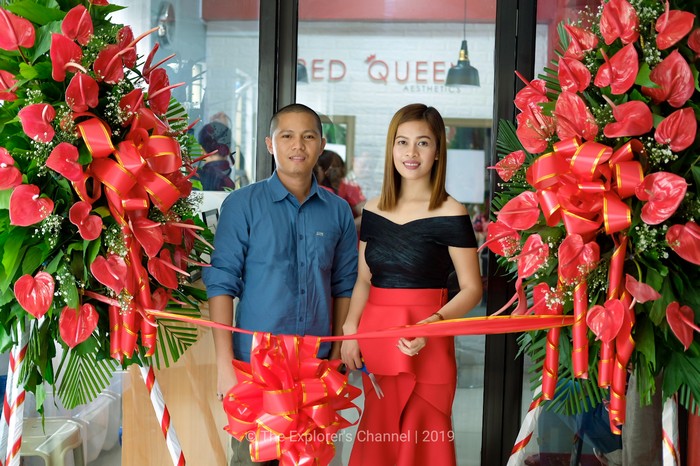 The Grand Opening ceremony started with a ribbon-cutting ceremony and tour inside the facility. The attending bloggers and media persons were given the chance to have a short interview with the owners, Ms. Emily Janubas and Mr. Edmundo Janubas Jr.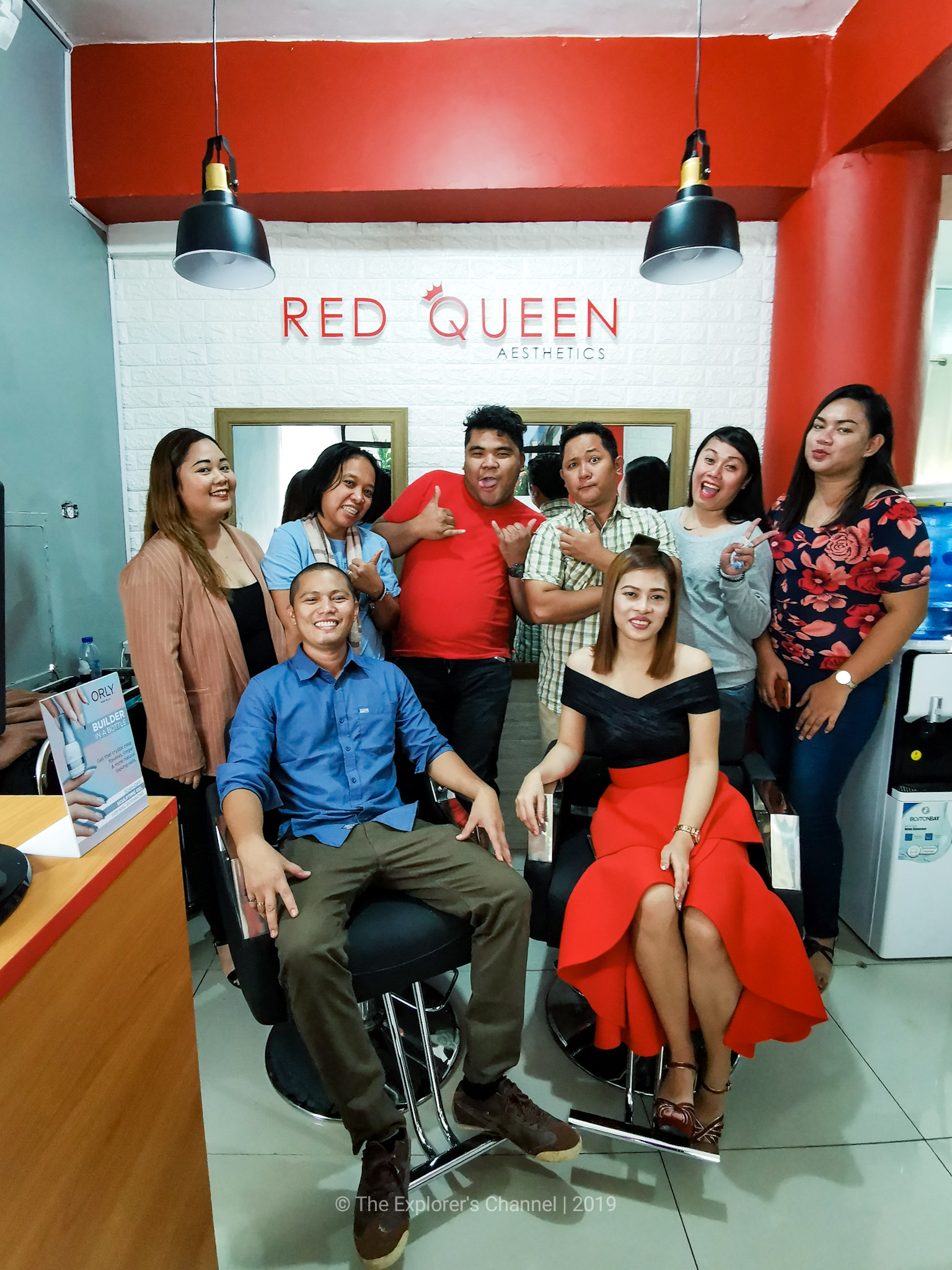 According to Ms. Emily, she called her business, "Red Queen" because her target market is mostly women and the name is catchy and represents the type of woman she wants her business to embody; bold, confident, strong and sexy.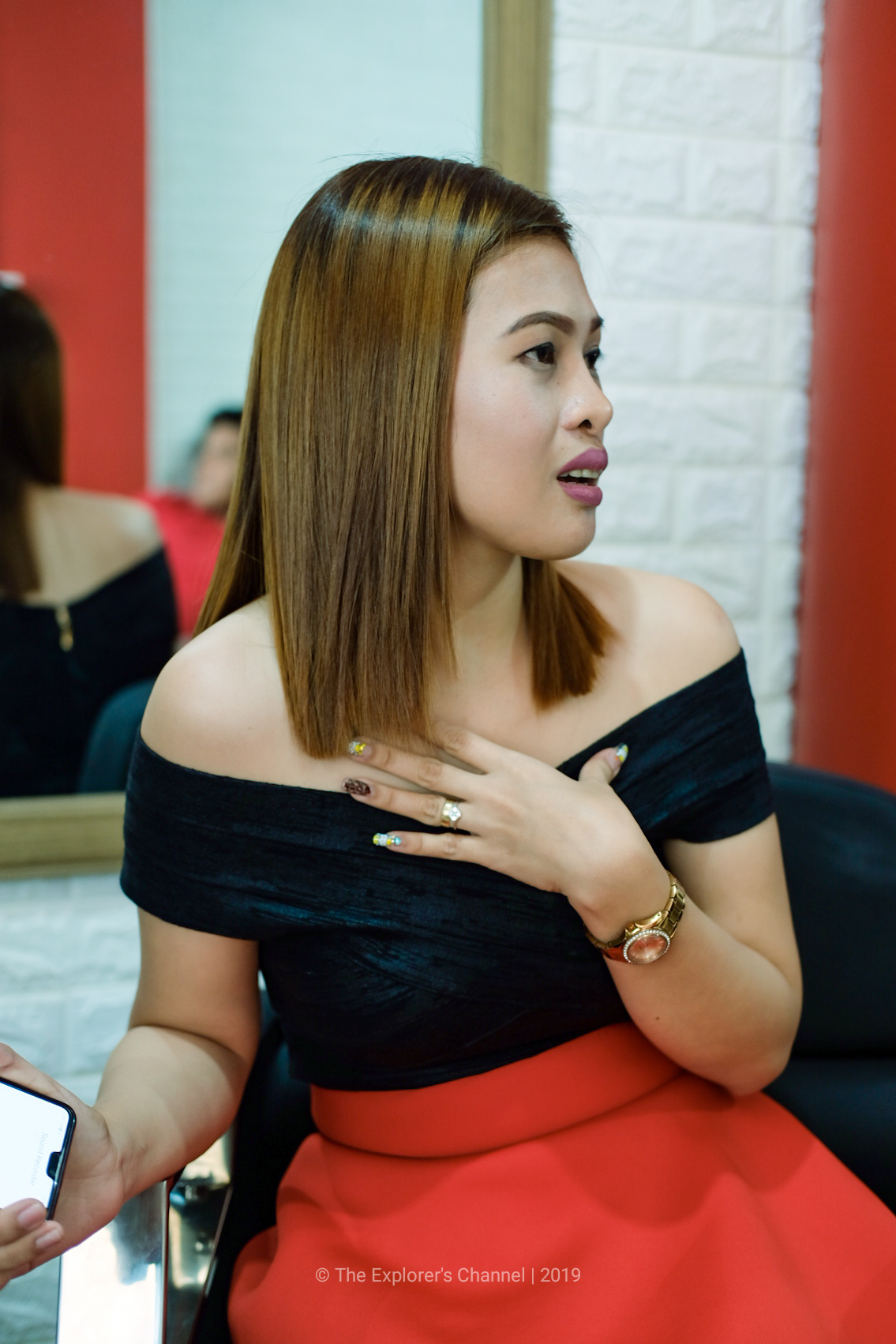 It's like her personal women empowerment motto or message to all women out there who like her felt ugly after giving birth and have had post-partum depression. She wants to give hope that giving birth doesn't mean women can no longer become beautiful or become the best version of themselves.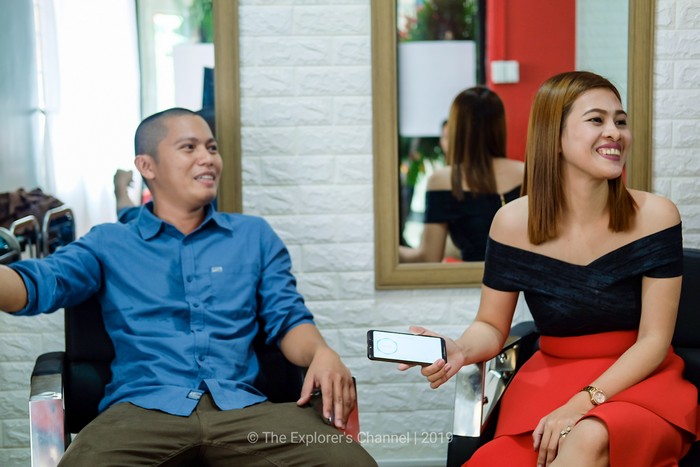 Through "Red Queen", women can start feeling confident and attractive again by improving their aesthetics.
Top 5 Reasons Why You Should Choose Red Queen
Quality – Red Queen promises good-quality services since the aesthetics center is equipped with well-trained and skilled professionals who can deliver what the clients want. The owner herself also took up some courses in Manila to equip herself with the right knowledge, skills, and tools to ensure that her business can offer top-notch quality to their clients.
Good Customer Service – They have friendly and accommodating staff that can tend to all their customer's needs. Every time a customer enters the facility, he or she is always welcomed with a smile and a warm greeting.
Great Ambiance – Red Queen has a warm atmosphere that makes clients feel welcome and comfortable. They are not heavy on décor or adornments so as to make their facility non-intimidating to male clients because they are also part of their target market aside from the females.
Reasonable Rates – Compared to other aesthetic hubs in the city, Red Queen offers rates that are equal if not lower than others. They offer reasonable rates and is not overpriced on their services.
Strategic Location – Red Queen is situated in Pabayo Hayes near DV Soria area so the place is very accessible, convenient and easy to find in the city. There's plenty of transportation available to and from the facility.
Services Offered and Operating Hours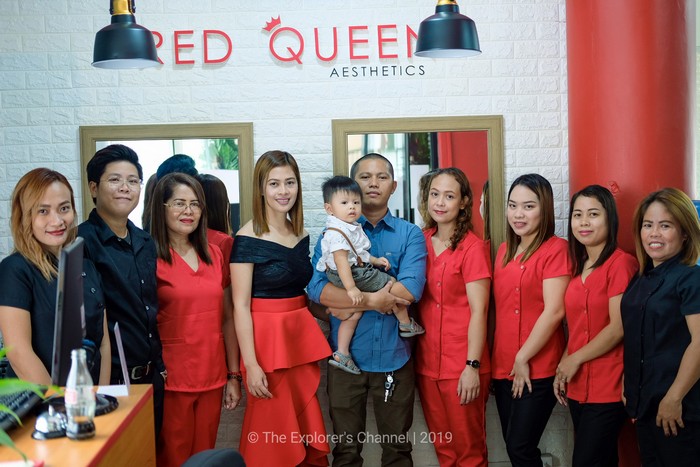 Red Queen Aesthetics offers the following services; basic facial, whitening, collagen mask, PDT lights, diamond peel, BB glow treatment, eyelash extension, melasma treatment, warts removal, threading, Korean lash lift, eyelash extension removal, body polish, body bleaching, body scrub, bleach and body scrub, stretch mark removal (belly, arms, legs), underarm whitening, hair removal (upper lip, beard, underarm, arms, upper legs, lower legs, bikini line, Brazilian), body waxing (underarm, upper lip, upper legs, lower legs), arms waxing (Brazilian, whole body), manicure, pedicure, gel manicure, gel pedicure, foot spa, foot spa with pedicure, foot mask whitening, Snow White drip, Cinderella drip, Gluta, Cinderella ultimate drip, radio frequency (face, arms, thighs, lower legs, back, tummy), meso lipo, lit tint tattoo, eyeliner tattoo, blush-on, haircut, hair spa, cellophane, hair color, rebond with treatment, rebond with Brazilian blowout, Brazilian/kerabond (minimum), highlights and many others.
Some of their best-sellers or signature services include; Diamond Peel and Meso Lipo.
We were able to try some of their services and we truly enjoyed and were satisfied with the results of our Diamond Peel, Radio Frequency and Eyelash Extension.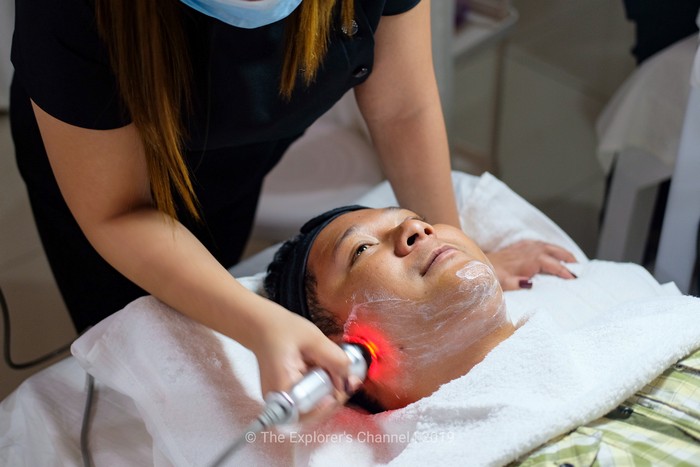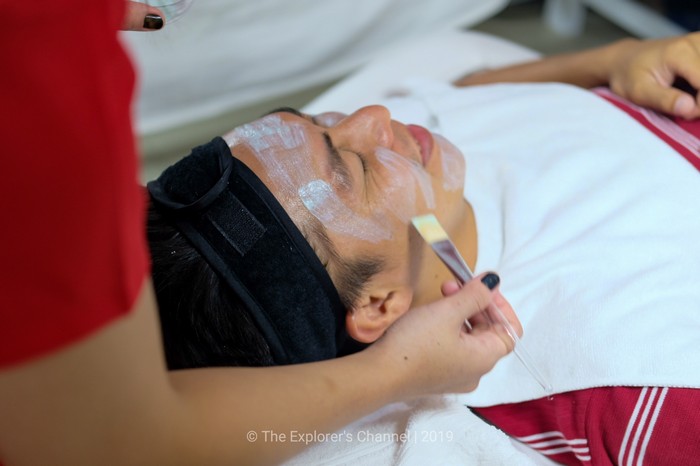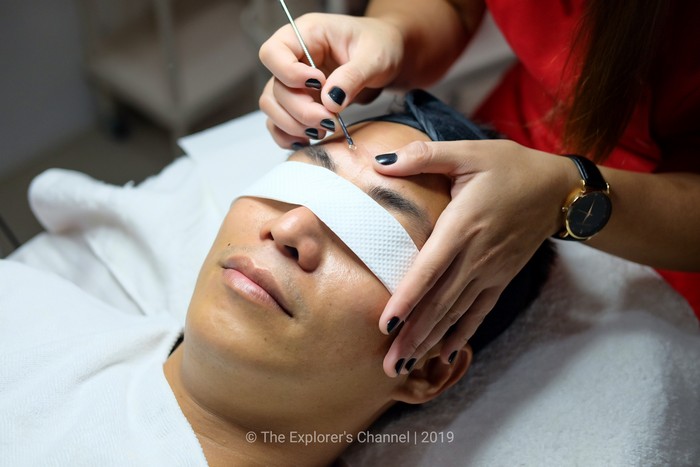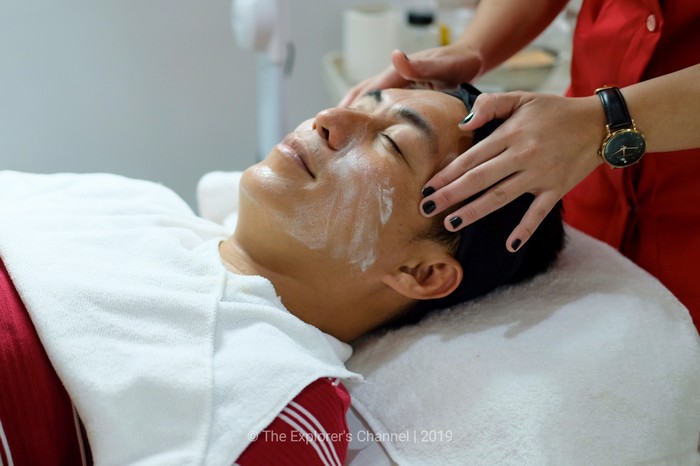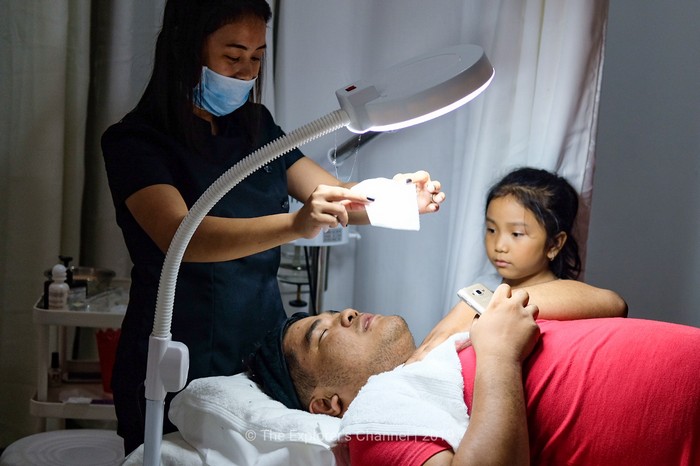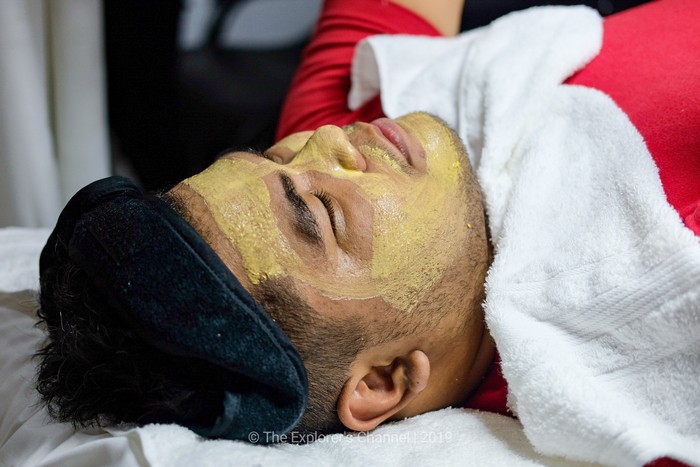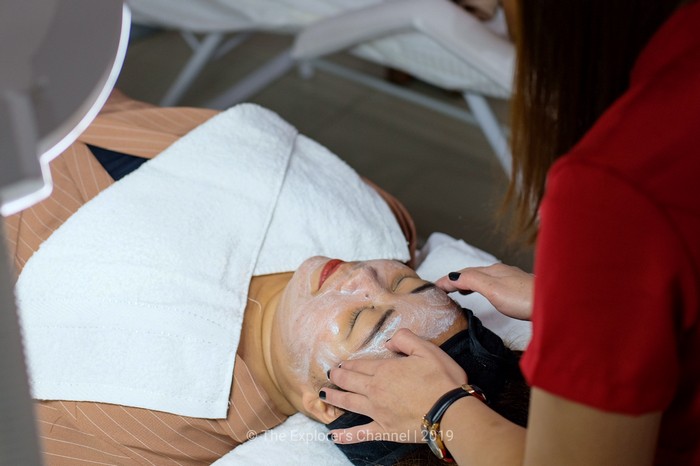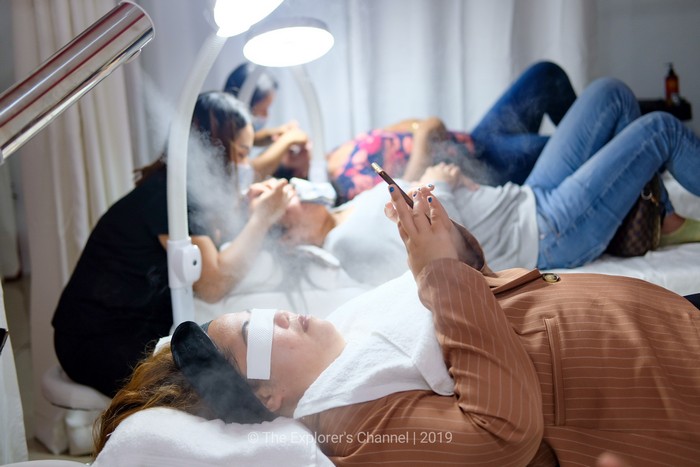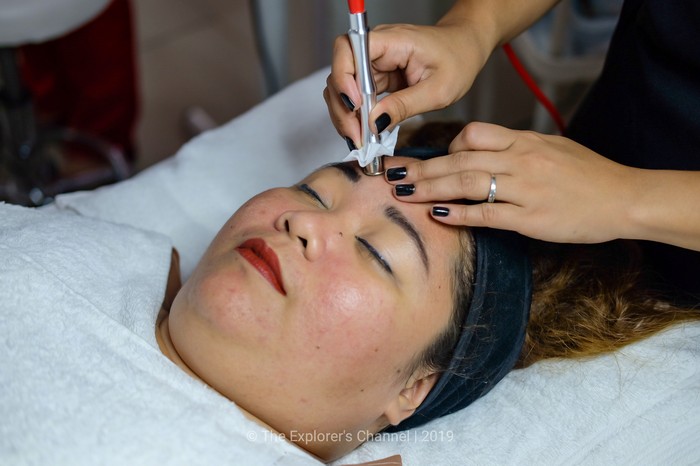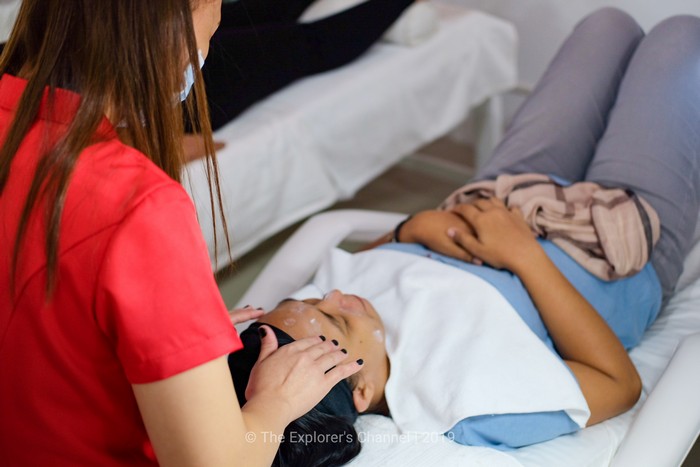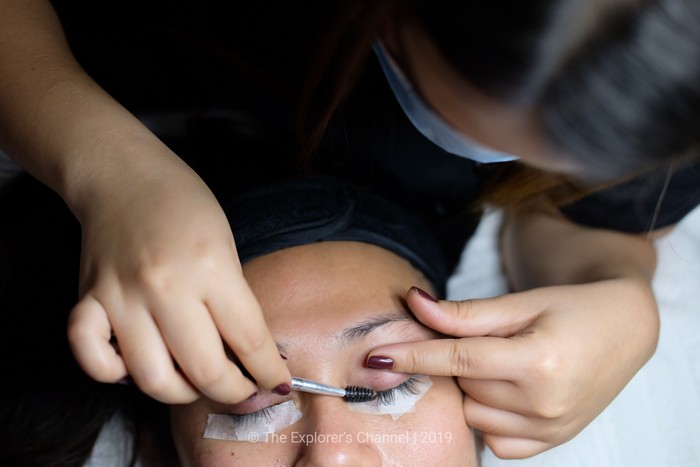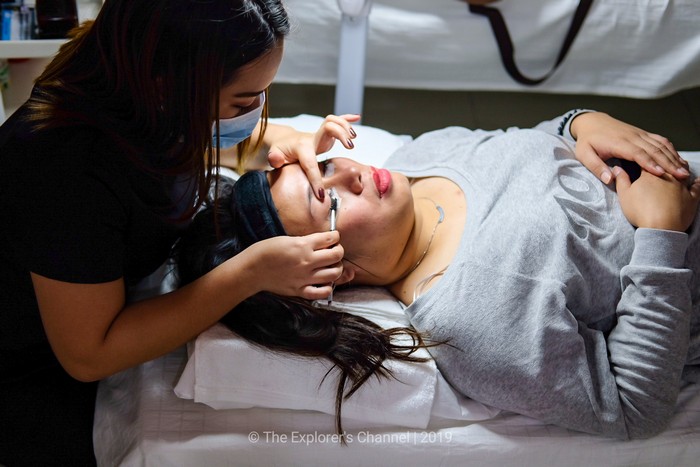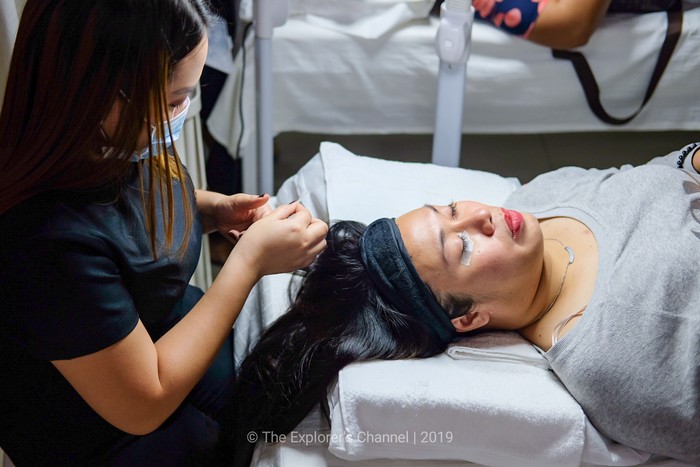 Their current operating hours is 10 am – 8 pm but will soon become 10 am – 10 pm depending on client demand. They had their soft opening last April 15, 2019, and now they've officially opened yesterday to let everyone know they're now full blast on their operations and can cater to more clients.
The owners plan to add more services soon and more machines like laser to attract more clientele.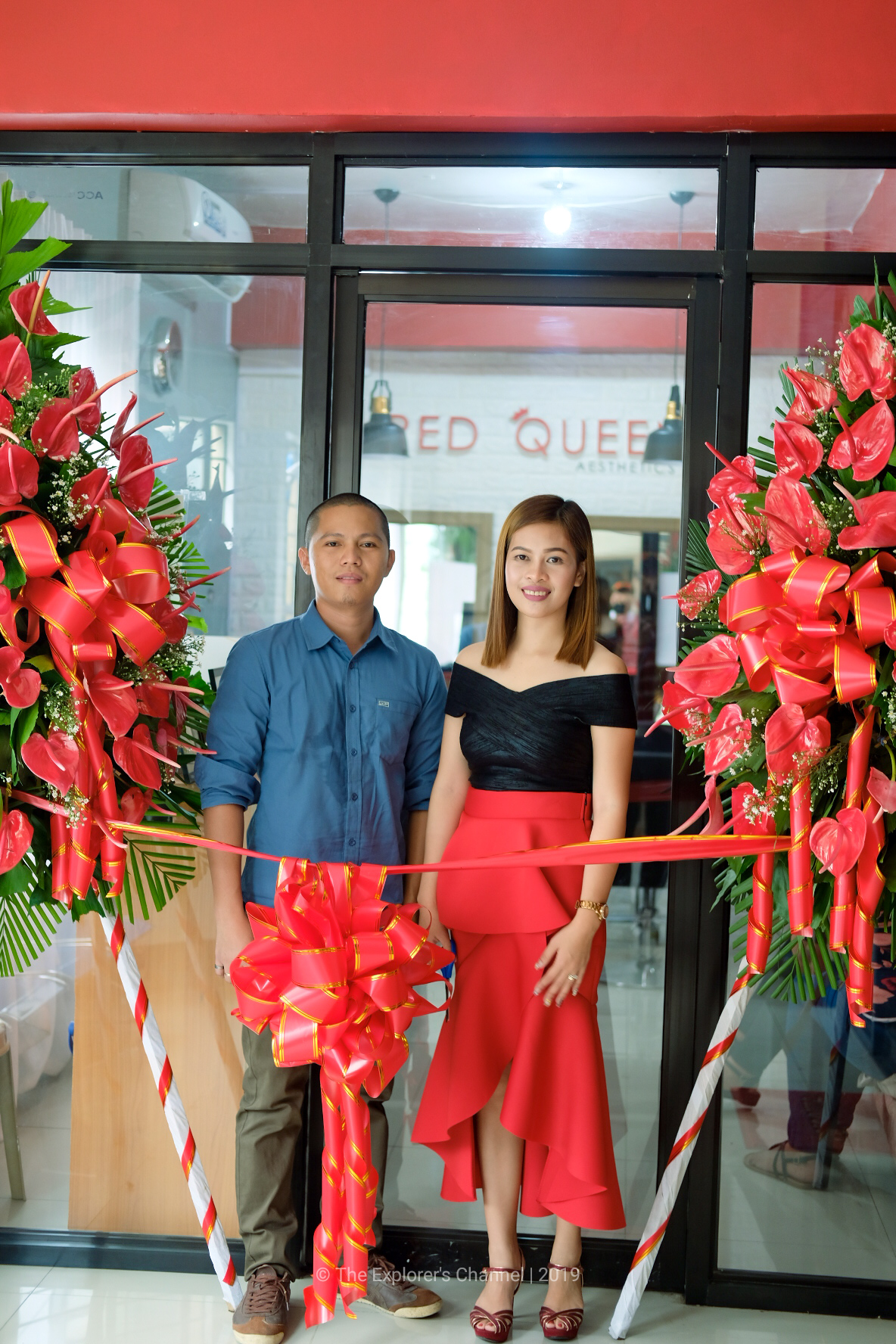 For more information you may reach Red Queen through the following information:
Facebook: RED QUEEN Aesthetics
Address: 2nd Floor Marel 1 bldg, Pabayo-Hayes St Divisoria, fronting Grand Central (3.50 mi), Cagayan de Oro, Philippines
Contact Number: 0956 178 9055
Website: https://redqueenaesthetics.com/