Do you want to showcase your talents and win a BIG amount of cash at the same time? If so, then join Ororama Supercenter's Christmas Caroling Contest! Here's the mechanics: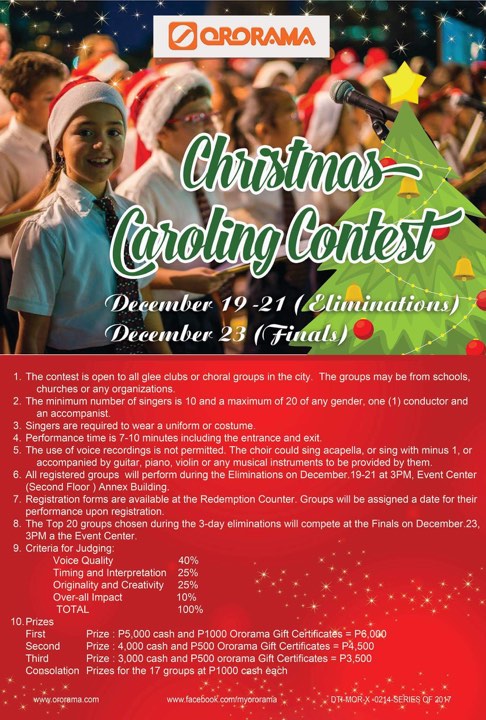 Prizes at stake:
First Prize – P5,000 cash and P1,000 Ororama Gift Certificates
Second Prize – P4,000 cash and P500 Ororama Gift Certificates
Third Prize – P3,000 cash and Gift Certificates
Consolation Prizes for the 17 groups at P1,000 cash each
What are you waiting for? Join now!