Due to the Marawi siege, we have wounded soldiers currently confined at Camp Patag hospital. Because of this, Mutya ng Pilipinas Northern Mindano directress, Ms. Sheila Marianne Rojas together with the candidates and her team created a community service project that is aimed to help our wounded brothers who fought so bravely to protect the nation in the battlefield.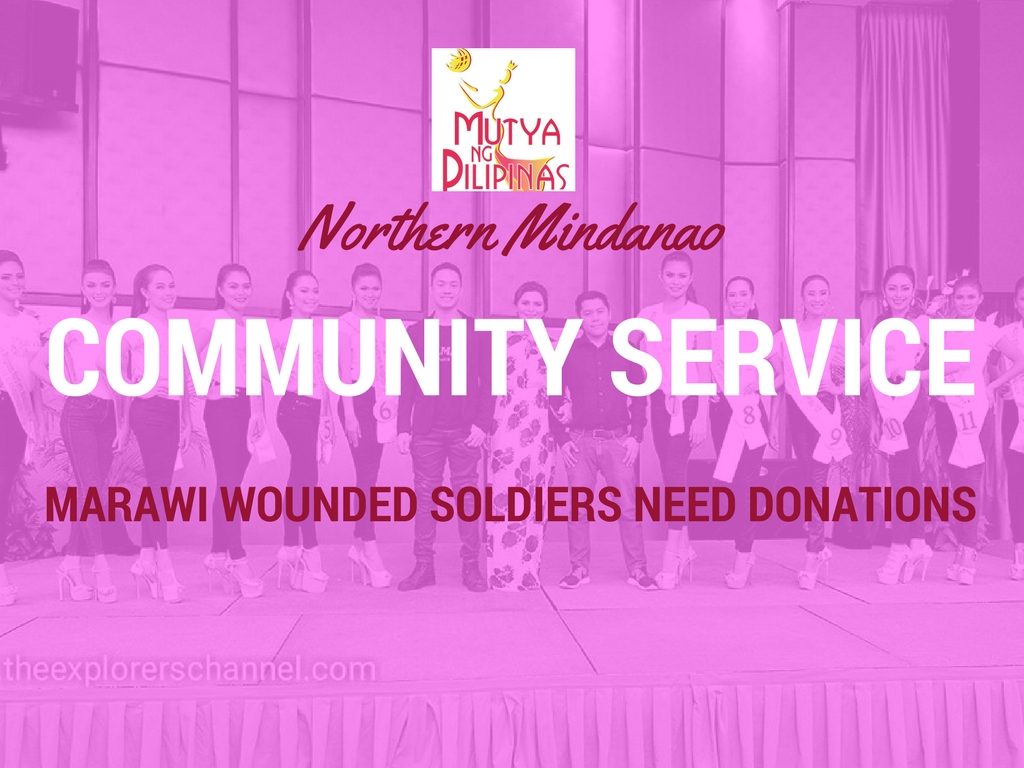 They are currently in need of our assistance so we are knocking on your doors to help support us in this goal. Your generosity will be greatly appreciated by the wounded soldiers who are now confined at Camp Patag hospital.
Donations in-kind are needed such as the following;
Tissue
Alcohol
Cotton buds
Toothbrush
Toothpaste
Soap
Cotton
Face towel
Basic white V-neck T-shirt (all in large size)
For snack packs:
Crackers/biscuits
Coffee
Milk
Instant noodles
Appliance:
Electric Fan
All donations will be packed separately as basic toiletries and snack packs.  They will be the ones who'll do the packing using their relief good package. They will be sending the 1st batch of donations on Wednesday,  June 7, 2017 that is tomorrow.
You may send your donations at their office located at Unit 7, Juan Fuel building, JR Borja Extension, Camaman-an. Please look for Mylene or Zeira. May God bless your kind hearts. All donations will be greatly appreciated.