You know what they say about things that are hidden from plain sight are actually the good ones? It may require you to dig deeper and explore like a hidden treasure but once you find it, you'll experience ultimate satisfaction.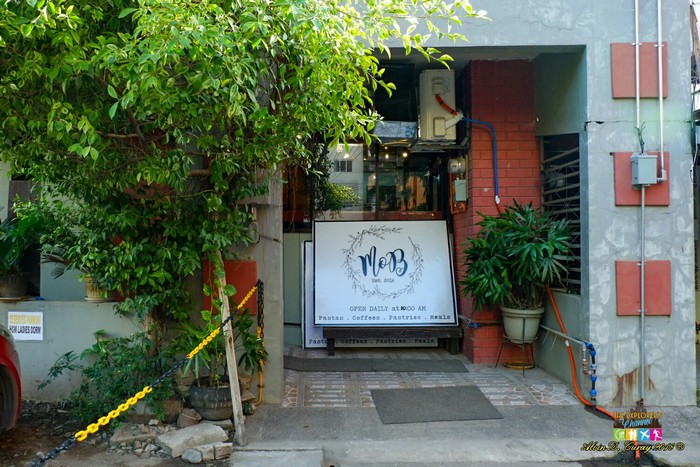 That's what we felt when we found the Mob Café in Marfori Compound, Pabayo Gaerlan Street in Cagayan de Oro.
A Little Background about the Place
According to the owner, Ms. Shalima Polangi-Macabalang, it all started out as an online business, an online shop she put up due to her baking hobby. She sells various pastries online at first but then her mother saw the potential in her to do business, so her mom urged her to put up her own business establishment.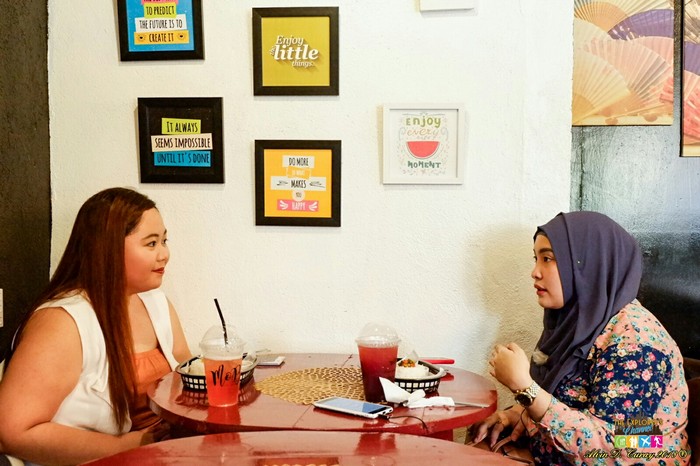 Because of her mom's encouragement, she put up the Mob Café uptown last April 2017. Why is it called MOB Café? Shalima's sister is a fan of Game of Thrones wherein there's a character who is her favorite, the Mother of Dragons and because of that, her sibling wants to call the business MOB meaning "Mother of Brownies". It sounds cute doesn't it?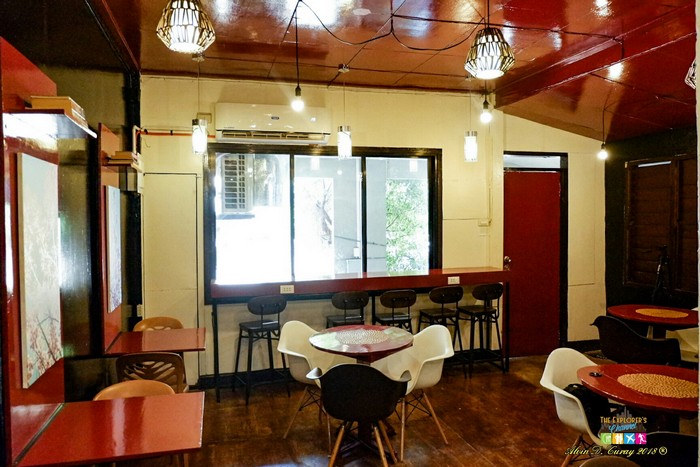 A few months later, after the café Shalima put up got a positive response from consumers uptown, she transferred downtown at Marfori Compound since the commercial center where her place used to be situated in, is currently closed down for renovation. This she considers as a good decision because ever since she opened the Mob Café downtown last January 15, 2018, it was well-received by the downtown market. Her establishment became an instant hit for students and young professionals.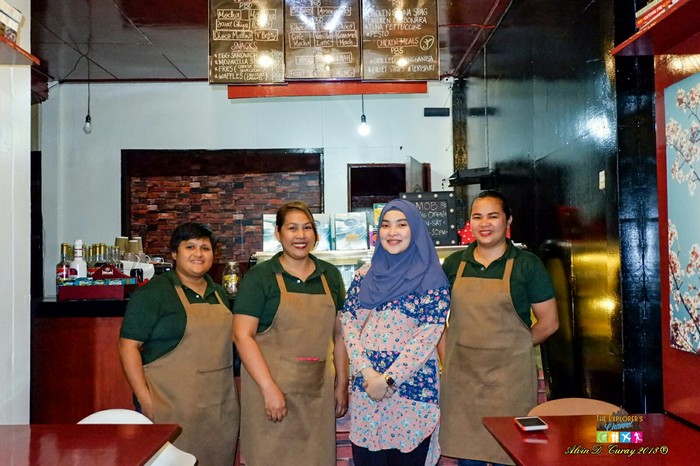 Right now, the Mob Café is run by 3 staff members, Shalima is hands-on the business and her sister is in charge of operations.
Concept and Design
When you enter Mob Café, you'll feel like you're in a Japanese restaurant and can instantly appreciate the minimalistic design of the place.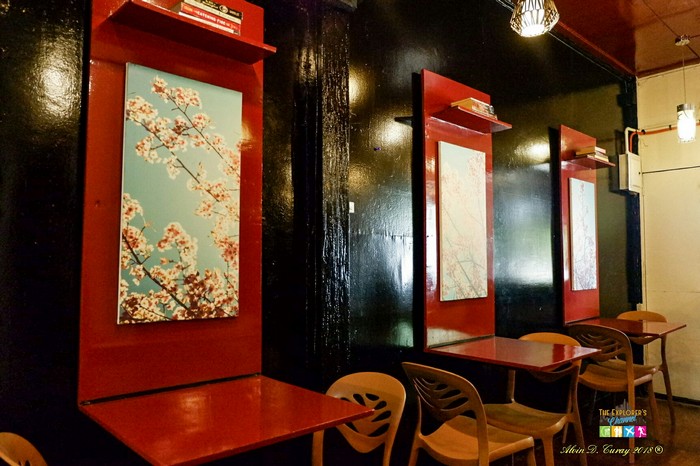 It has a serene yet cozy atmosphere which really attracts students who just want to study, share meaningful conversations with friends and enjoy delicious, affordable food.
The café is also perfect for young professionals or office workers who are looking for a meeting venue since the place is very quiet.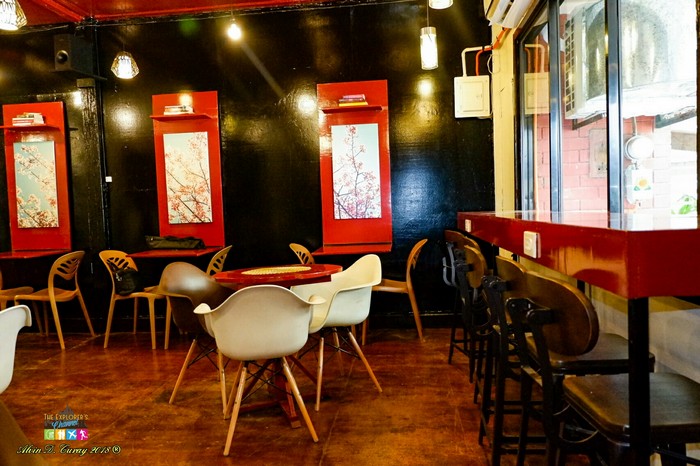 Shalima said that she decorated the place in a minimalistic manner since it reflects her personality.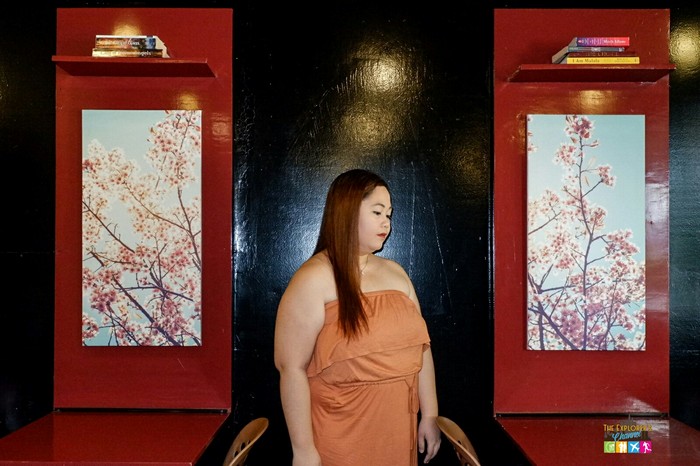 She wanted it to look simple so as to not distract customers with heavy decors or wall paintings and would rather want them to focus on their food and service.
Mouth-watering Signature Dishes and Beverages to Try
The Mob Café is well-known for their wide variety of delectable food and drinks. Their signature product is "brownies" which comes in different variants which are; Classic, Glazed, Smores, Chocolate Chip and Cheese Brown but more variants will be unveiled soon. Their brownies have a shelf life of one to two weeks if stored properly or chilled. She sells them by piece or by box. Other signature pastries they have are revel bars and crinkles.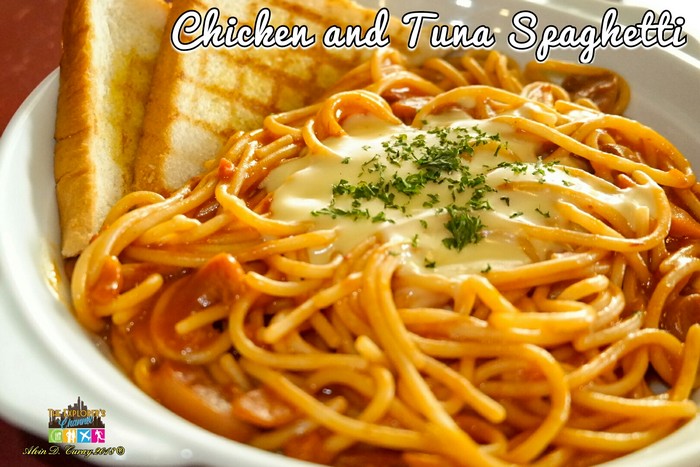 The café also serves heirloom recipes from the owner's mother that is incorporated to their pasta dishes namely; Tuna Fettuccine and Chicken & Tuna Spaghetti.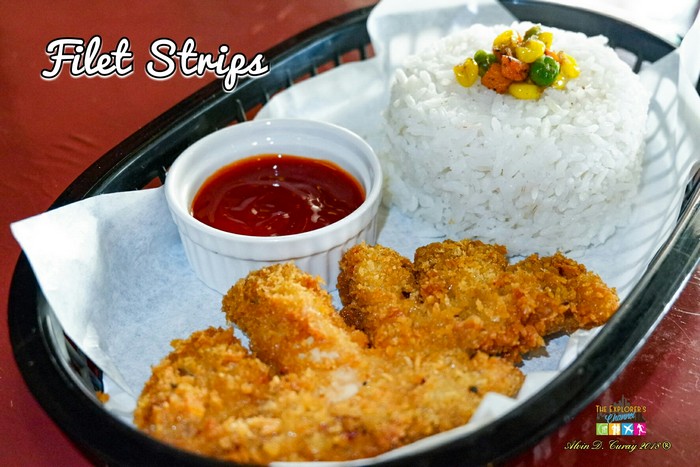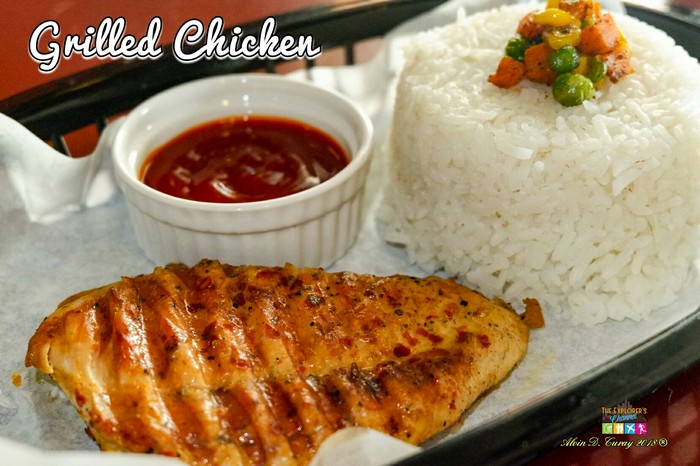 Their meals are very affordable ranging from P85 and above. The best-seller meals of the café are as follows; Chicken Teriyaki, Filet Strips, Grilled Chicken and many more.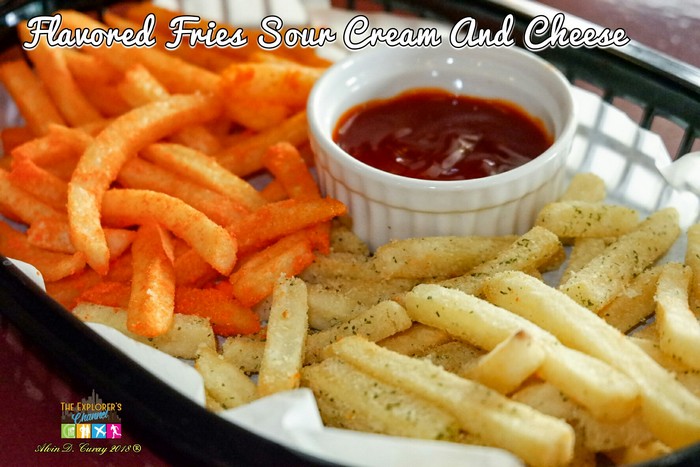 For snacks, they also serve Flavored Fries which come in different flavors which are; Cheese, Sour Cream and Barbeque.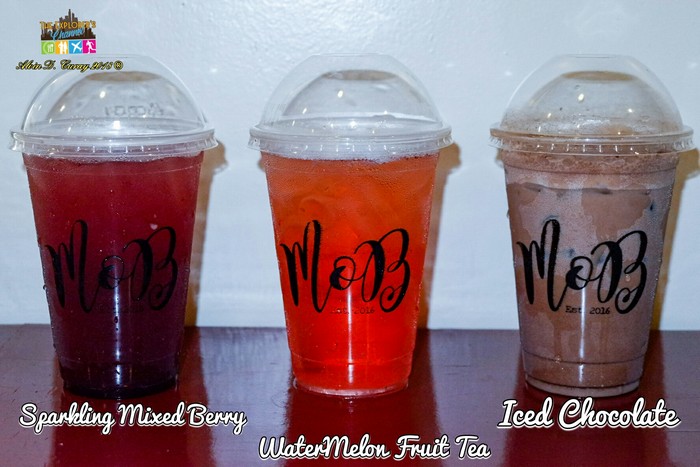 What about drinks? Mob Café's drinks which are popular among their customers are the following; Sparkling Mixed Berry (water-based soda concoction), Watermelon Fruit Tea (their fruit teas can have to flavors fused together) and Iced Chocolate. Their coffee best sellers include the following; Brewed Coffee, Matcha Latte and Café Mocha.
Getting to Know the Owner
The beautiful face and creative genius behind The Mob Café is Ms. Shalima Polangi-Macabalang. She is currently a Law student at Liceo de Cagayan University and also took up Bachelor of Science Major in Accounting then shifted to Business Administration Major in Marketing.
Shalima is happily married with two kids and is the sole proprietor of the business. Her sister helps her with operations and manages the café with her.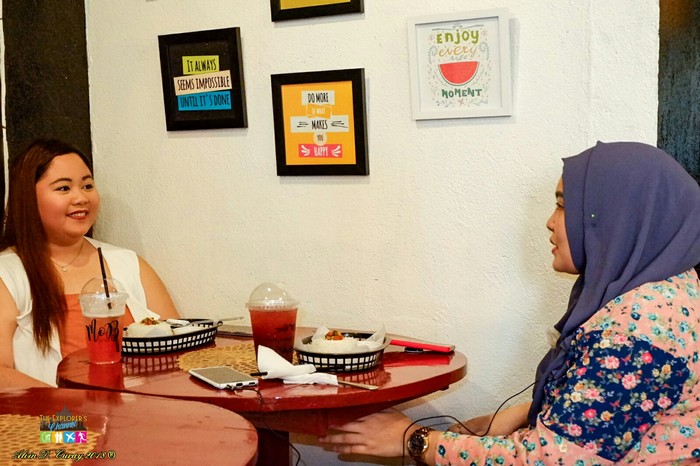 She learned her baking skills on YouTube, other online sources and lifestyle classes at Monster Kitchen (where she learned to make cheesecake and cupcakes). Baking was just a hobby that started at home, turned into an online business and then finally became a café.
Work Culture
Shalima treats her employees like friends for them to feel comfortable at work, be motivated always and offers them constructive criticism at all times. Her motto is; "Never criticize, just encourage." This is the main reason why her staffs have stuck with her for so long.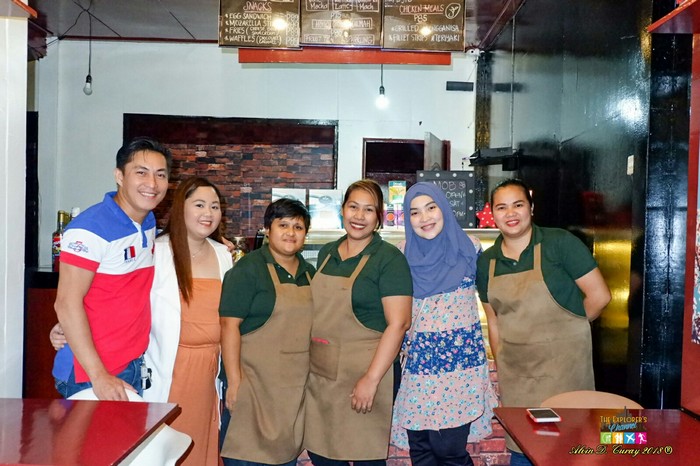 She emphasized to her staff that "good customer service" is their top priority in the business and everything else follows. This reflects in the way her staff treats their customers since they are very warm and friendly.
Future Plans and Operating Hours
Shalima plans to add value meals with drinks to her menu in the near future. However, this offering will only be during some parts of the day and not the whole day.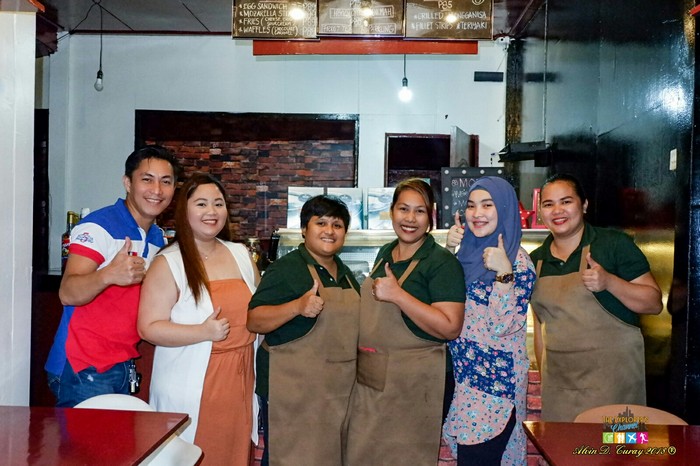 She also plans to put up another branch in Marawi for she has seen a great potential in the market there.
There Operating Hours is 10 am – 10 pm daily.
Contact Information
For more information and reservations, you may reach them below: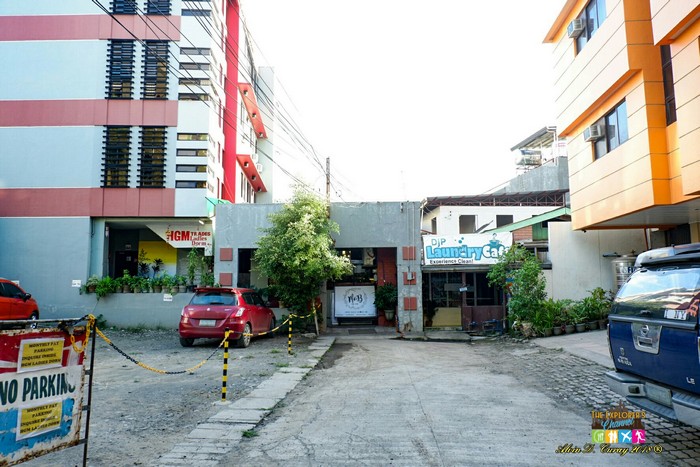 Address: Ground floor HGM DORMITORIES beside Casa Azucena Marfori Compound, Pabayo-Gaerlan, Cagayan de Oro City
Contact Number: 0975-362-9574
Facebook: MOB Cafe