It's a tough jungle out there. So what better way to equip yourself than with a bag specially designed to be your best companion in your daily adventures?
Presenting, Hedgren's Prisma Pink Jungle collection, it is composed of bags well-designed to instantly enhance your look and become the perfect accessory in your day-to-day activities. The three bags in this collection include the following; Paragonia M Backpack, Reflector Hobo and the Triangle Crossover.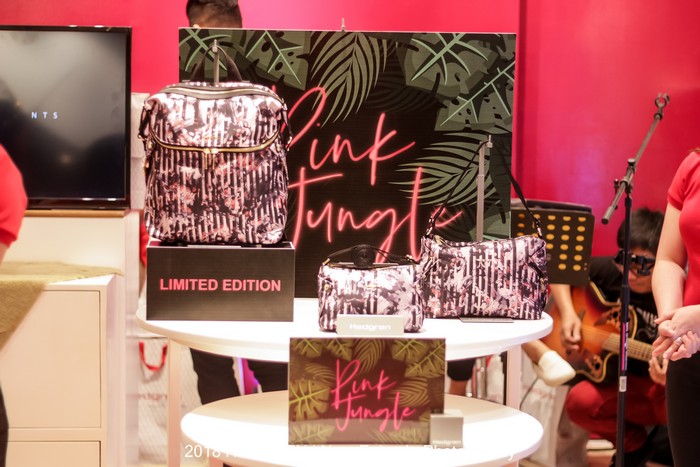 Each of the bags has vibrant and eye-catching prints which can definitely make you a head turner when worn! You can choose between a handbag, a crossover bag and a backpack from this collection. They have a cool vibe to them due to their attractive prints that make your personality shine.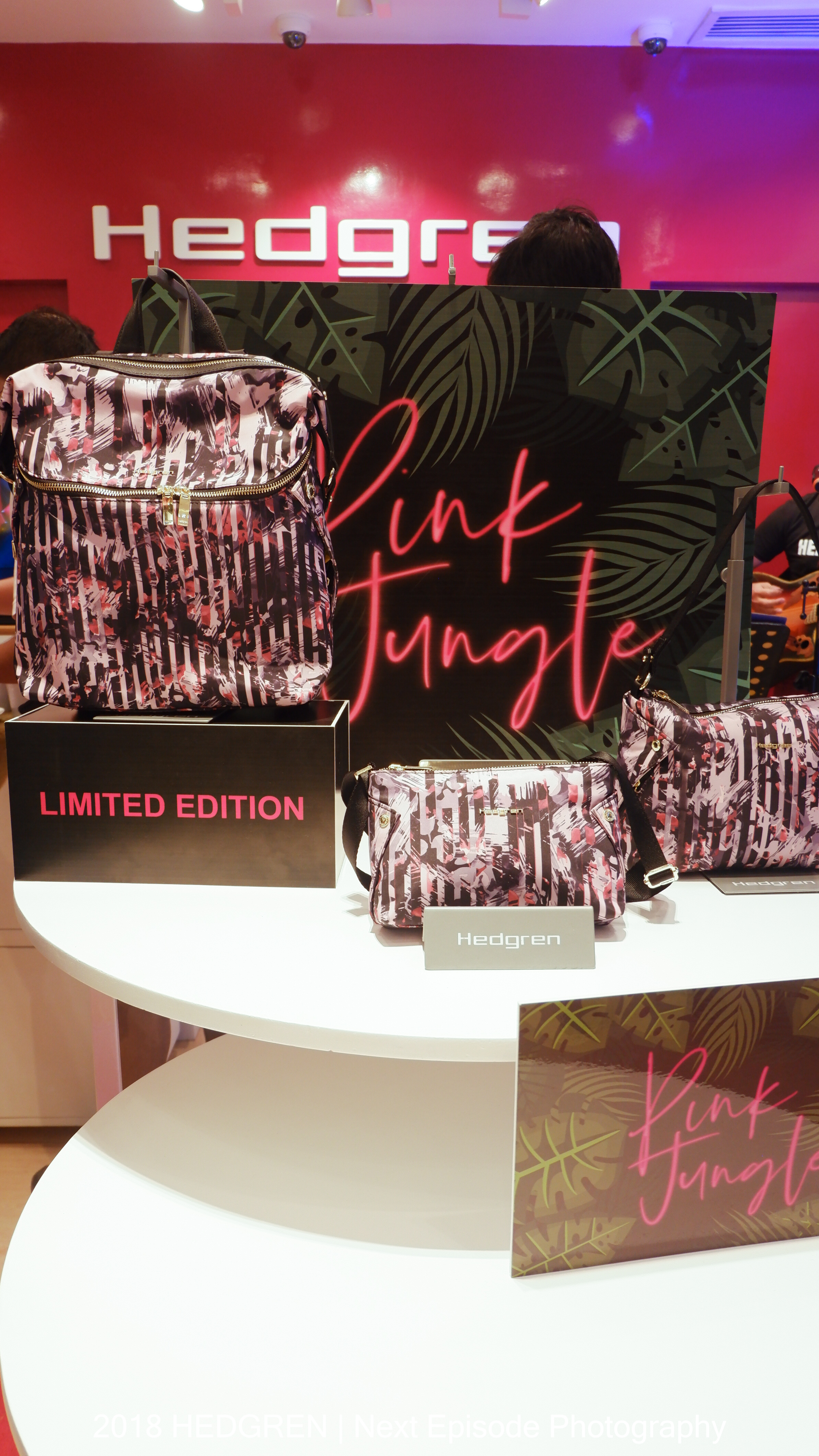 The best thing about these bags is that they are stylish, funky, youthful, durable, versatile and very functional. Each of them has several compartments allowing users to have a place for everything especially their valuables and gadgets. Since the bags are very flexible, users can wear them to almost any occasion whether it is a formal or casual event, they'll fit perfectly anywhere. The best part, they suit women of all ages so anybody can wear them whether young or old.
More Features and Specifications of the Pink Jungle Collection Bags
Do you want to know more about these new Hedgren bags? Here's what makes each of these bags unique from each other and from other bags on the market.
PARAGONIA M BACKPACK
The Paragonia M Backpack has plenty of space in it thus allowing you to carry more things with you if you use it. It's perfect for long travels and outdoor activities.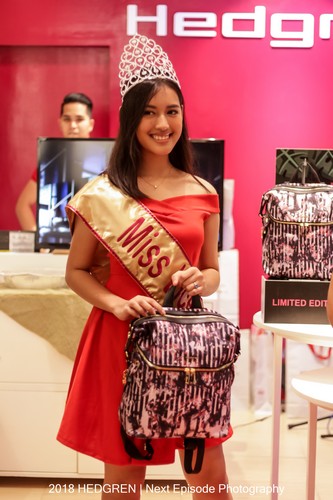 It features an upgraded classic premium design with an incredible light gold hardware, authentic split leather accents, and playful triangle shapes.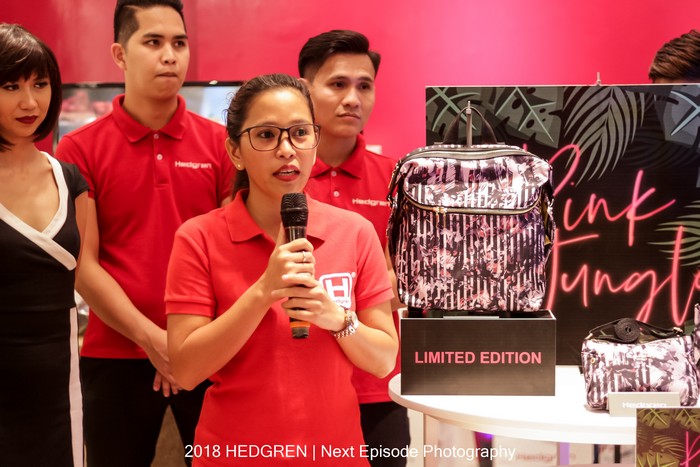 Travelers will surely love this backpack since it's very lightweight, has an innovative design and is very functional.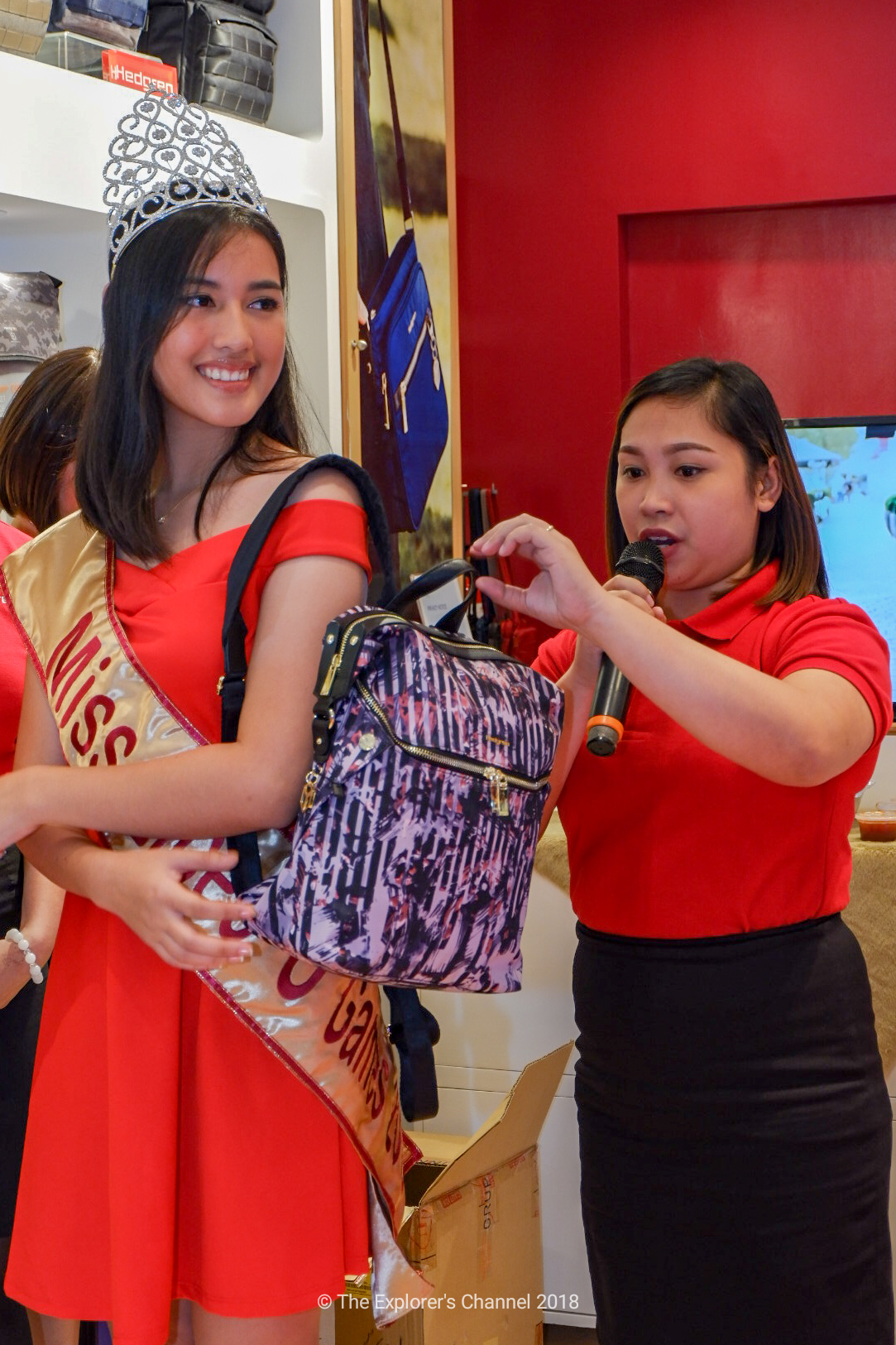 The bag has zipped side pockets, padded adjustable shoulder straps and is made of high-quality, water-repellent materials that make it a long-lasting bag thus giving good value to money.
REFLECTOR HOBO
The Reflector Mini Hobo is one of Hedgren's limited edition bags. It highlights quality accents, attractive triangular shapes, light gold linings, and authentic split leather adornments. This is ideal for the woman that's always on the go and one who loves adventures.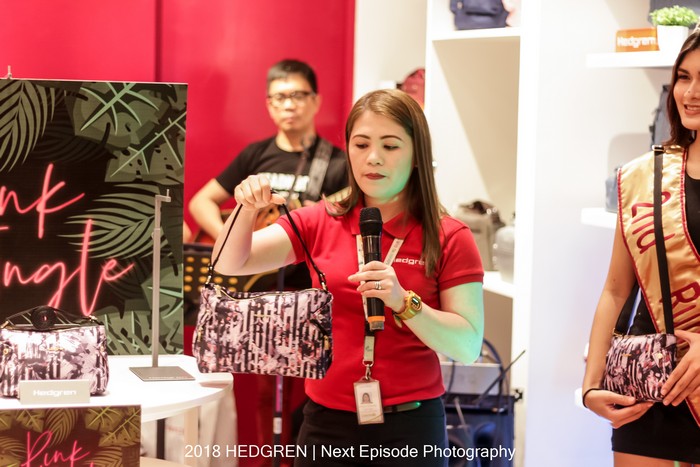 To wear it as a crossover bag, all you have to do is to attach the removable and adjustable shoulder strap and you're good to go! Now if you want to wear it as a hand-carry bag, just remove the strap and it's instantly converted. Indeed this is one flexible bag!
This bag is also water-repellent, has lots of pockets to organize your things and has zipped side pockets that protect your valuables.
TRIANGLE CROSSOVER
Last but definitely not the least is the Triangle Crossover Bag from the Pink Jungle collection. If you're not a fan of huge bags, this one's for you. This bag is small but terrible so don't be deceived by its looks since it's packed with tons of awesome features.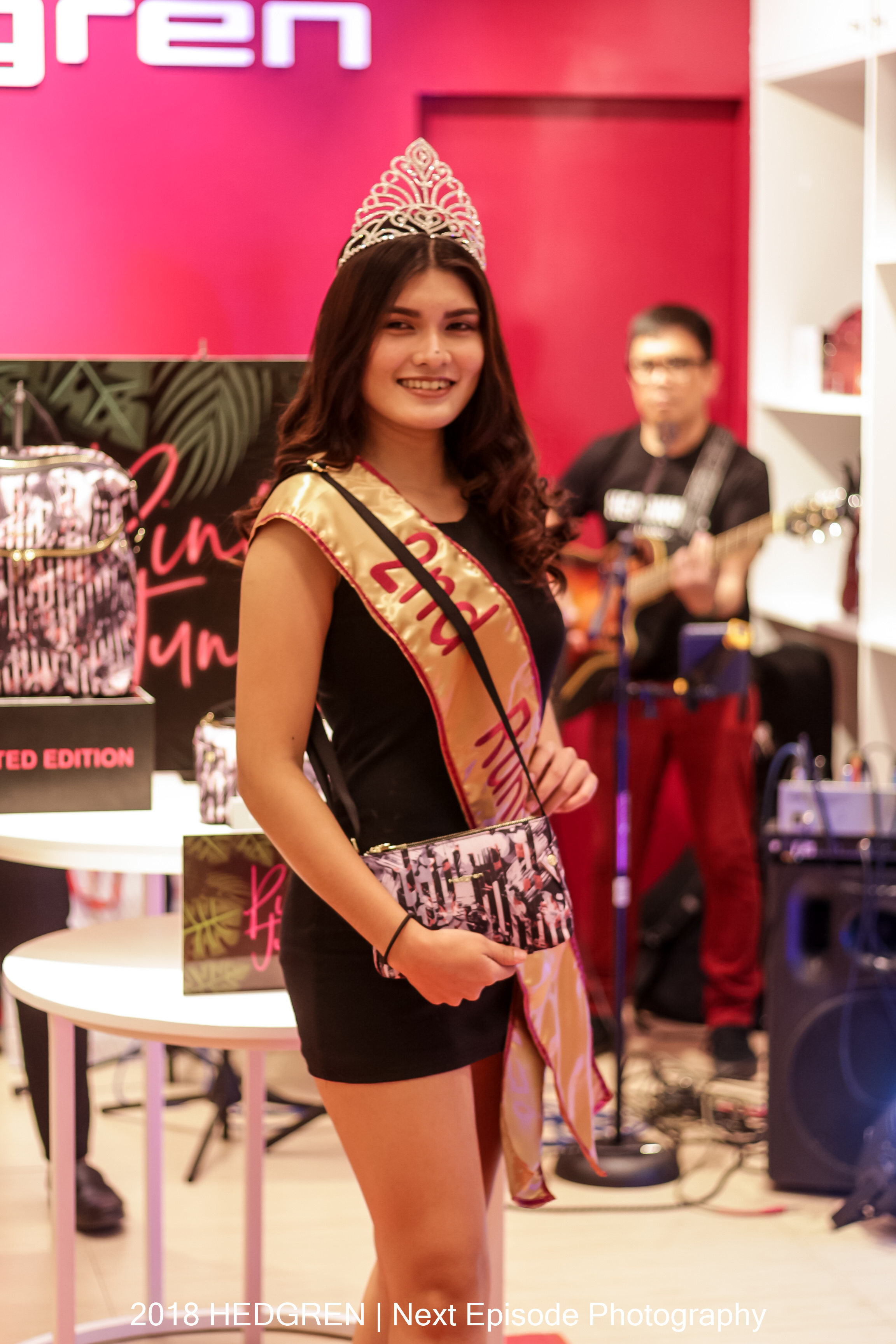 Like the others, it also has triangle shapes all over it, light gold hardware linings and adjustable straps. However, its small size is what makes it comfortable to use and easy to carry anywhere. It is best to wear for short or long durations since you hardly feel it's there since it is very light and convenient to carry.
Hedgren Centrio Store Launch of Pink Jungle Collection
Yesterday, the newest collection of Hedgren was launched along with the presence of Primer Group of Companies executives, store staffs, Centrio Mall Marketing Team and select members from the blogger/media community.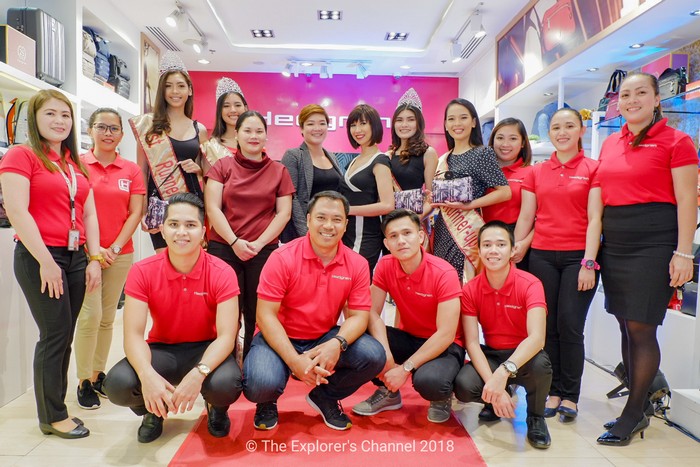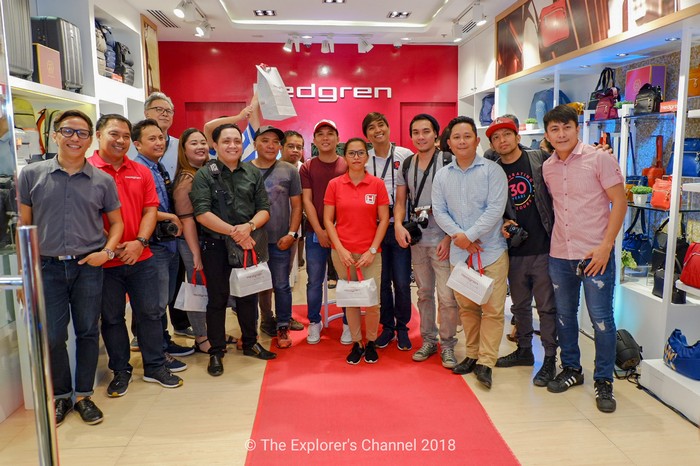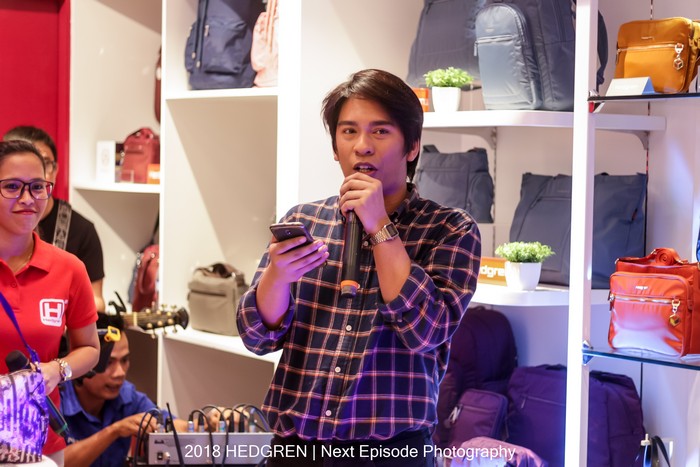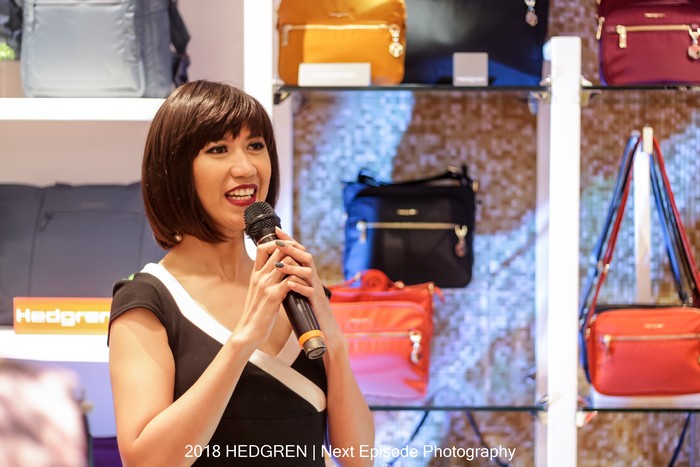 The event was hosted by Owen Jaen and it was also graced by the Top 4 Winners of the Miss Liceo U Games 2018 Pageant.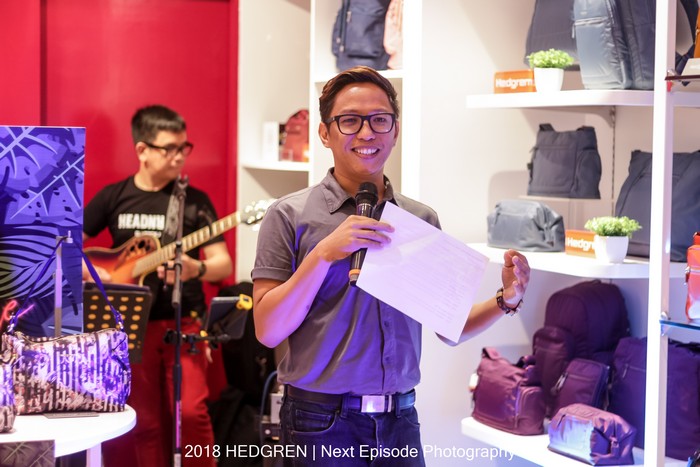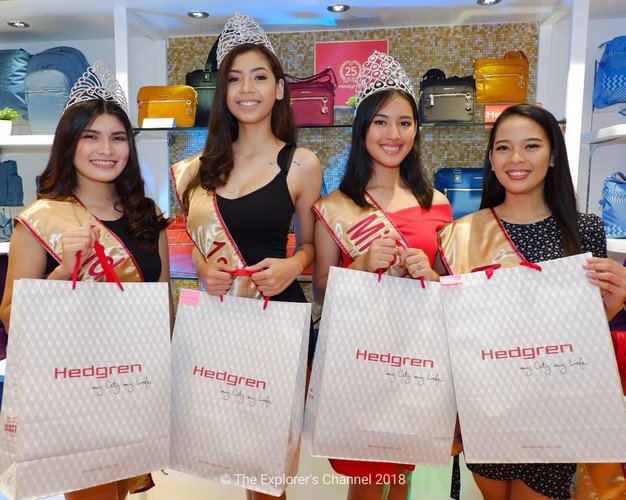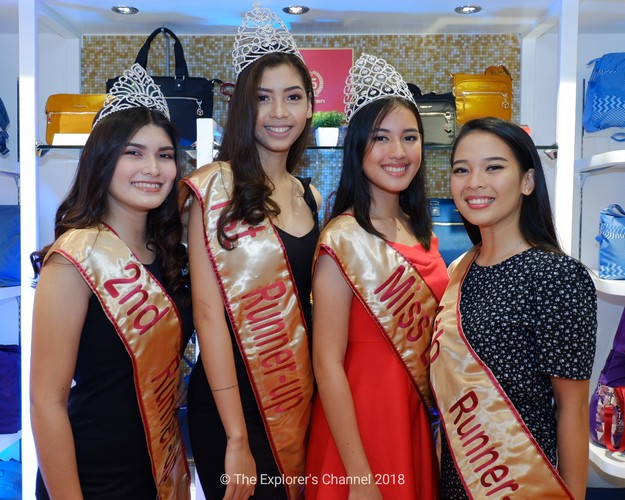 There was also an acoustic duo present to provide entertainment to the guests.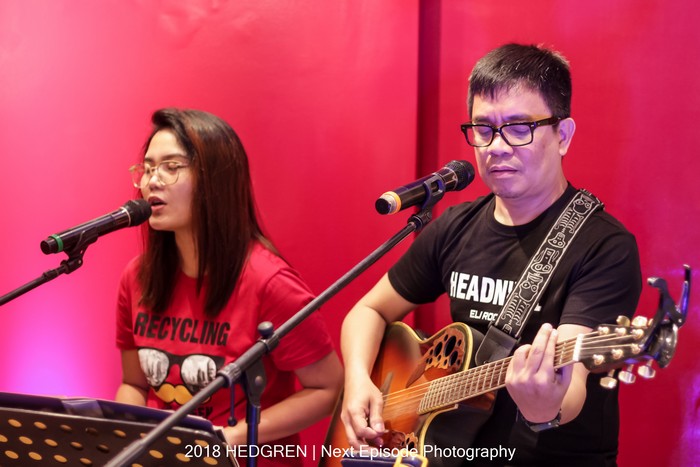 All the guests were treated to a light snack during the event. Here are more photos of Hedgren products to see what they have in store for you.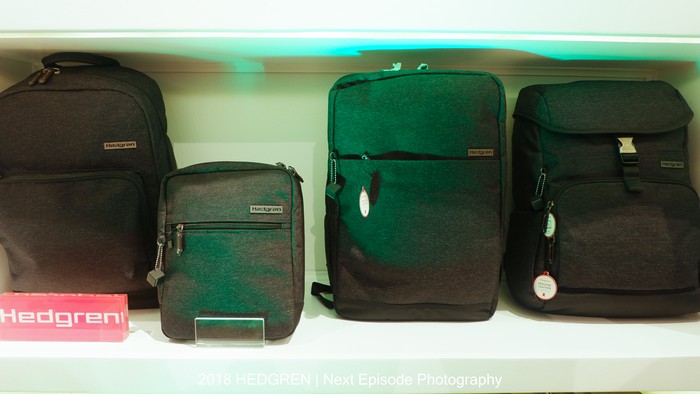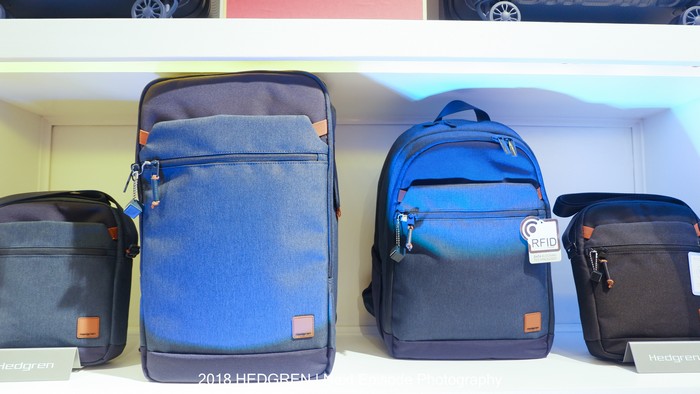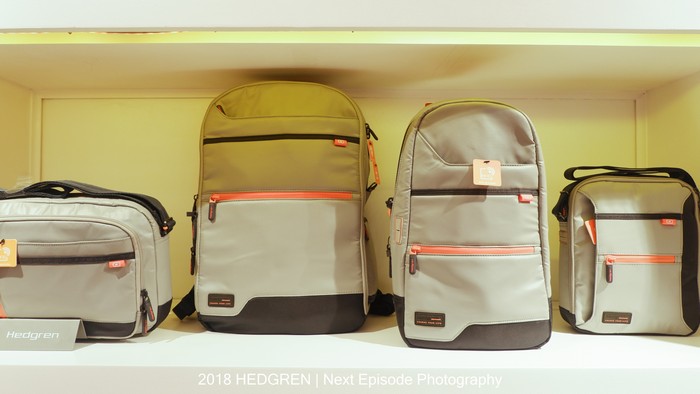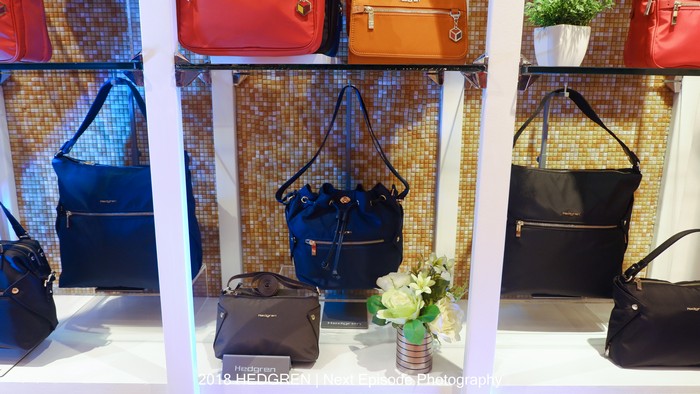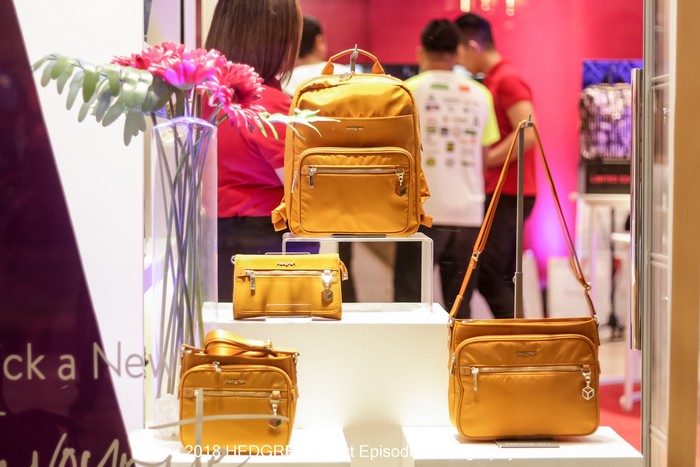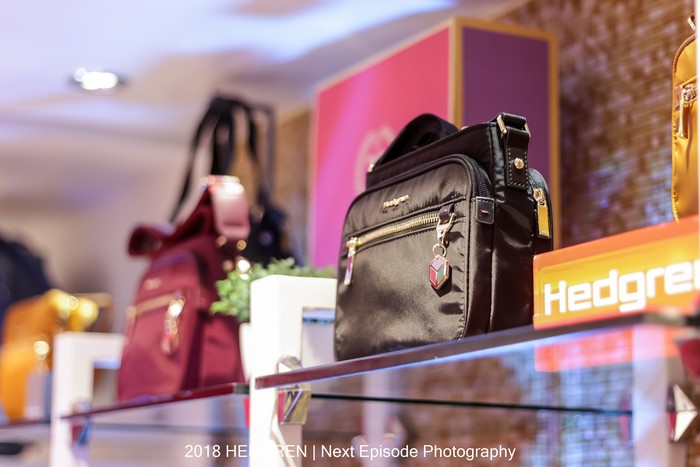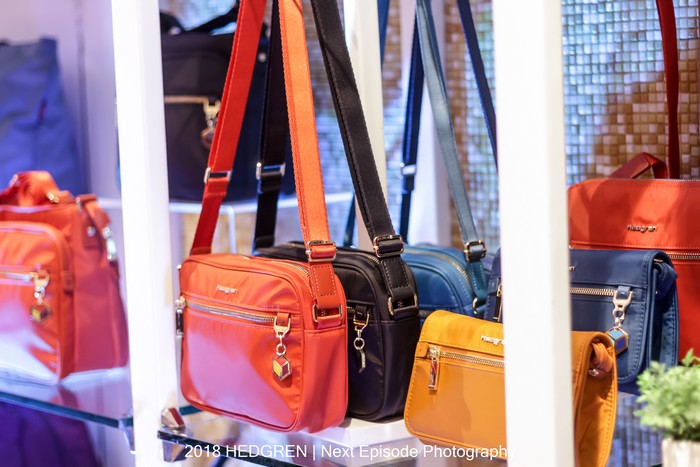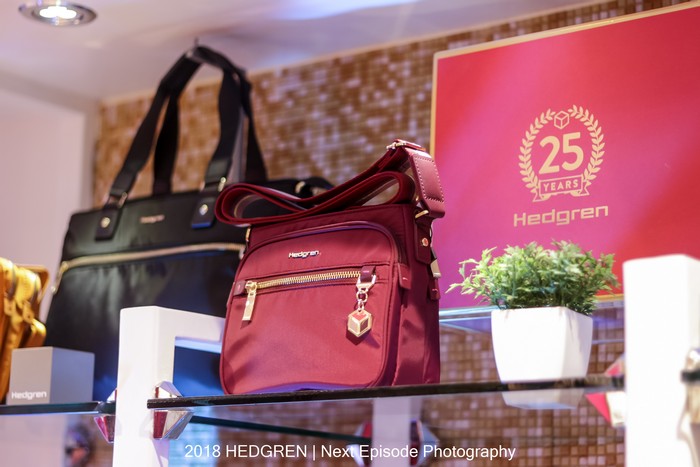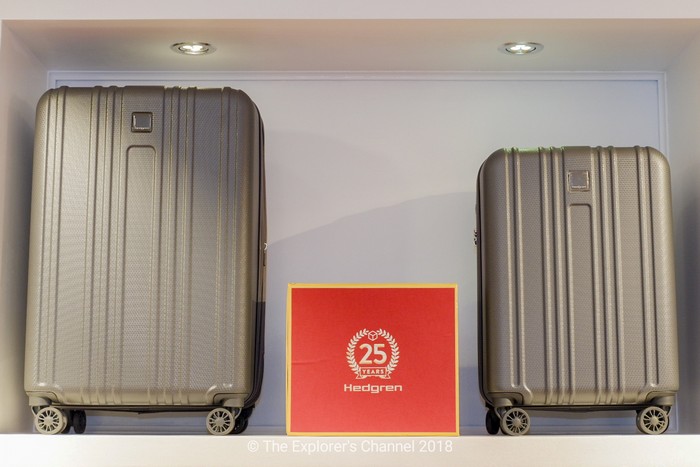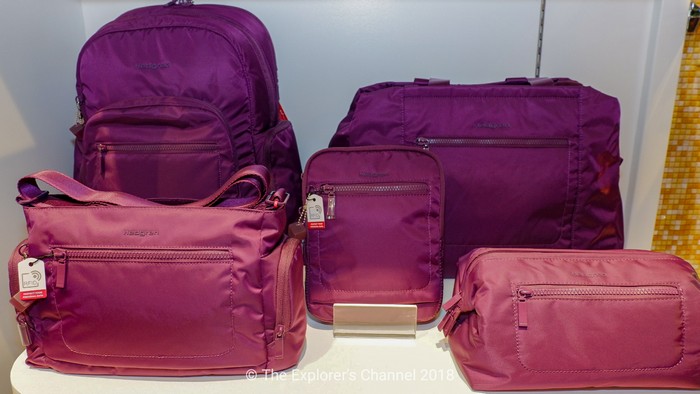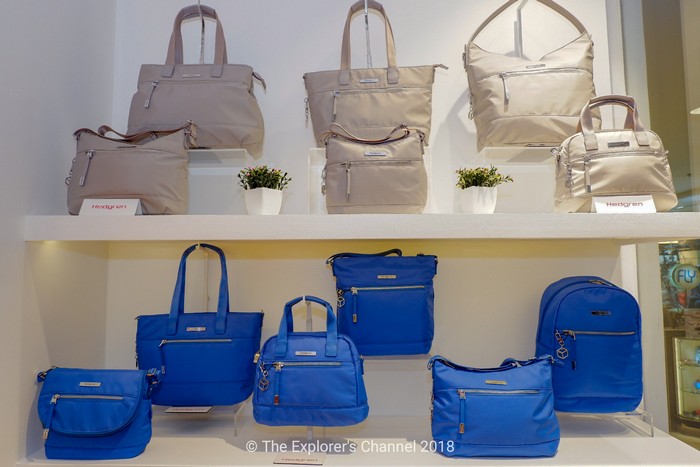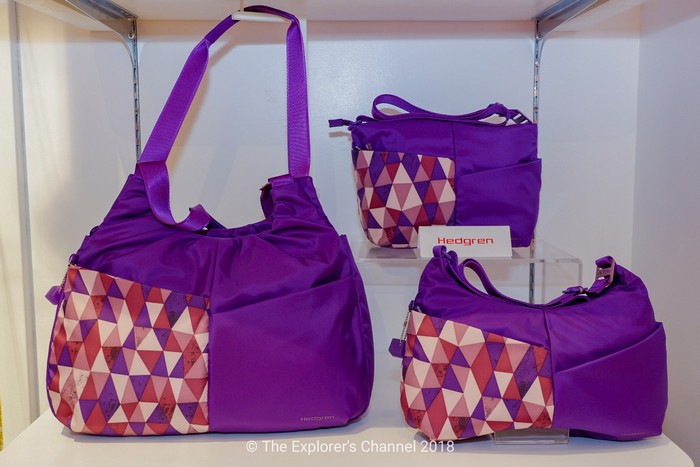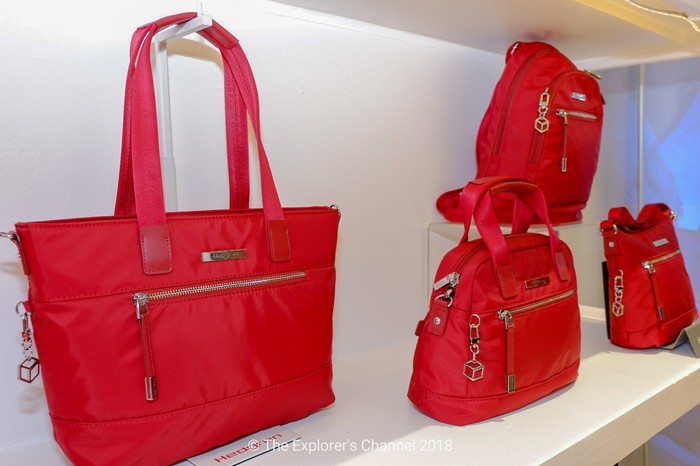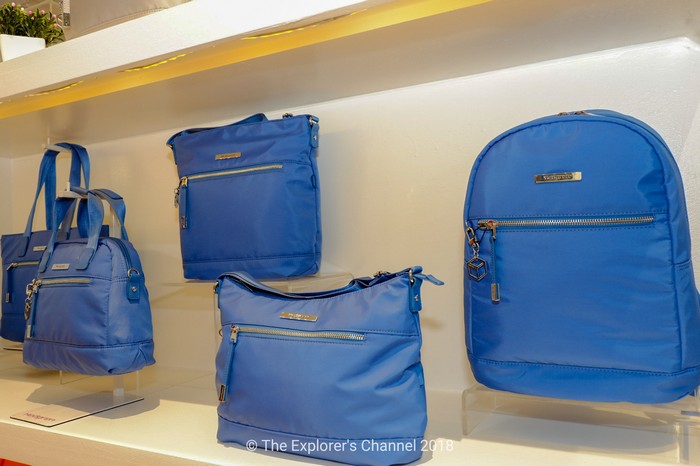 Selected items are also currently on sale at the Hedgren Centrio Store and this promo lasts until September 30, 2018, only so grab them now while you still can!