Just in time for Holy Week, everyone who's planning to go to Camiguin or Bohol can now travel quickly and conveniently through Fast Cat's Opol-Balbagon-Jagna Routes.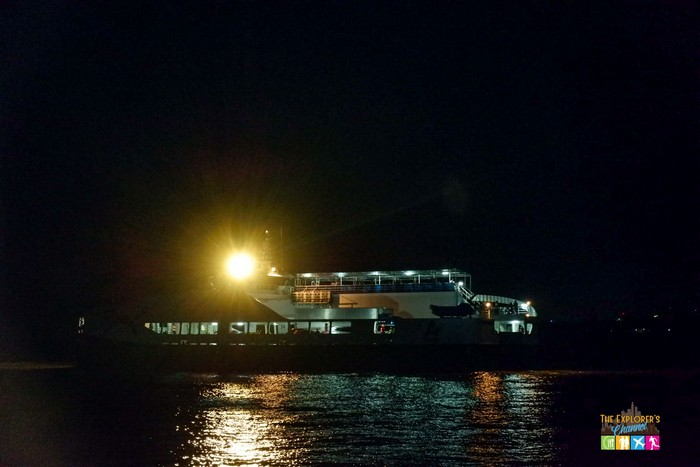 Last March 21, 2018 – This new route was launched and Kagay-anons got really excited of this particular launch. The launching was covered by top blogger and media outfits in the city.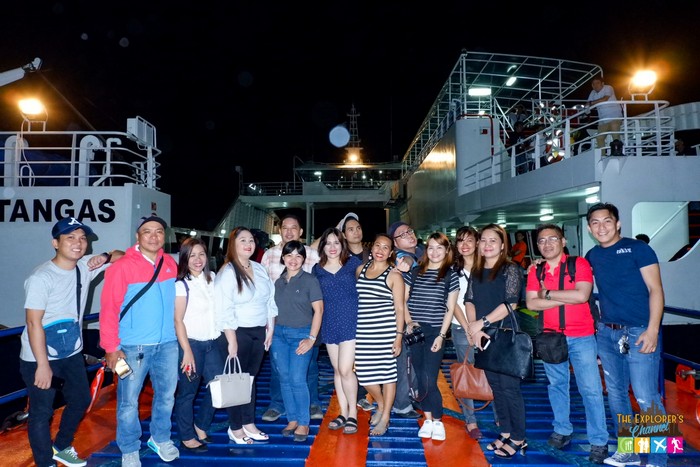 It was graced by Fast Cat executives, staff, management, representatives from the Department of Tourism Region 10 and some government officials.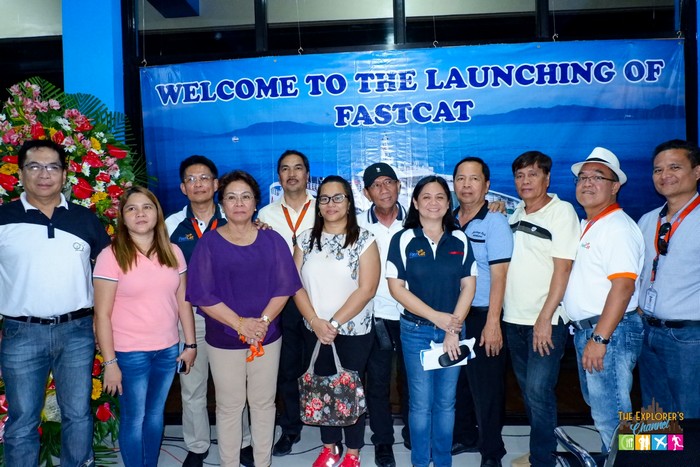 The event started with a musical dance number performed by the National Secondary Technical School of Opol, Misamis Oriental to entertain the guests and to welcome the arrival of the Fast Cat Ferry.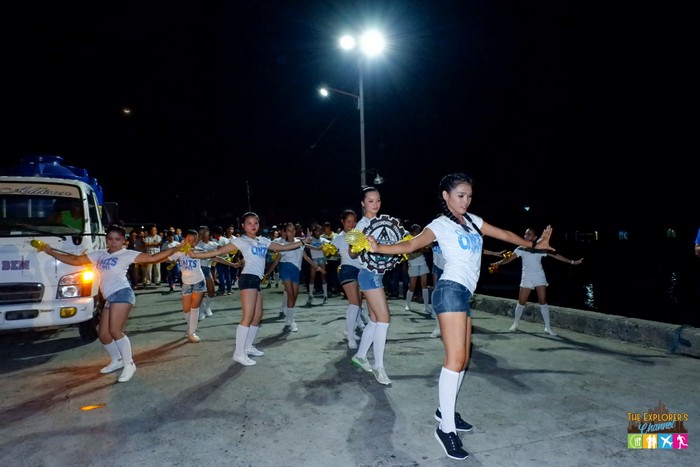 After that, a ribbon-cutting ceremony was done by Fast Cat executives, Marketing Team, the Mayor of Opol, Department of Tourism Region X representative Mr. Decius Esmedalla and other VIP's.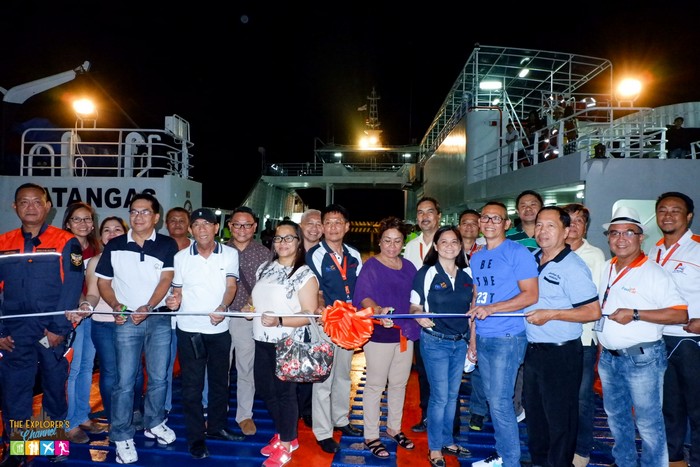 When it was over, the VIP's, press and bloggers were invited to take a tour inside Fast Cat for them to get an exclusive preview of the vessel.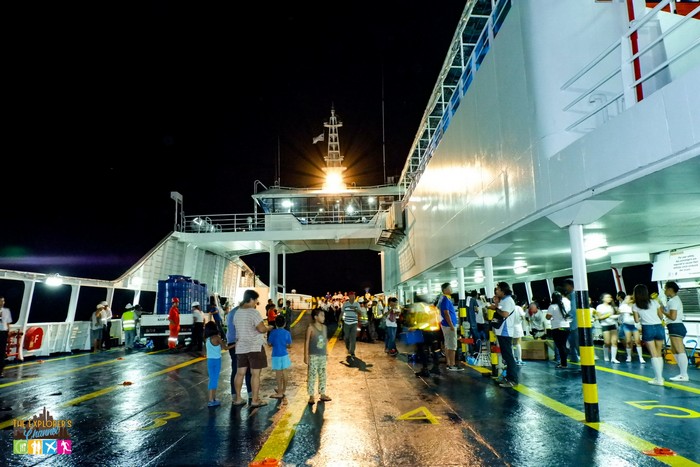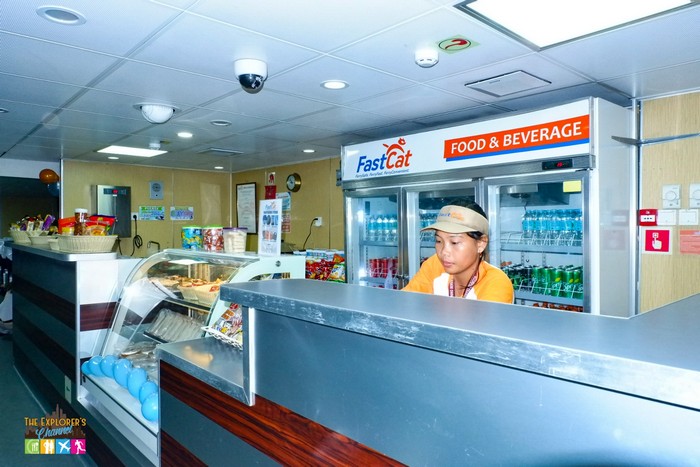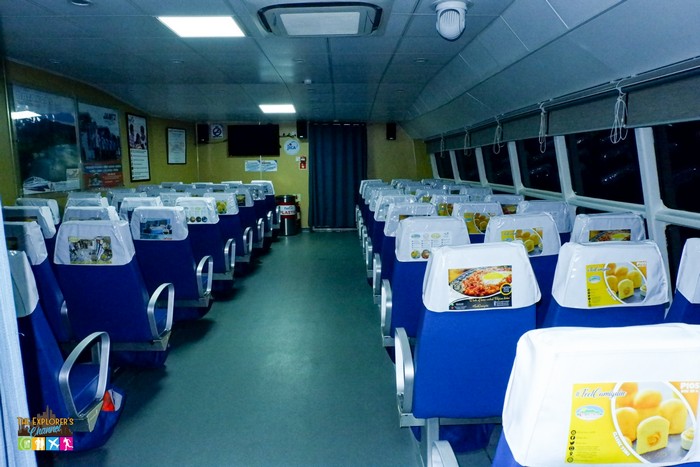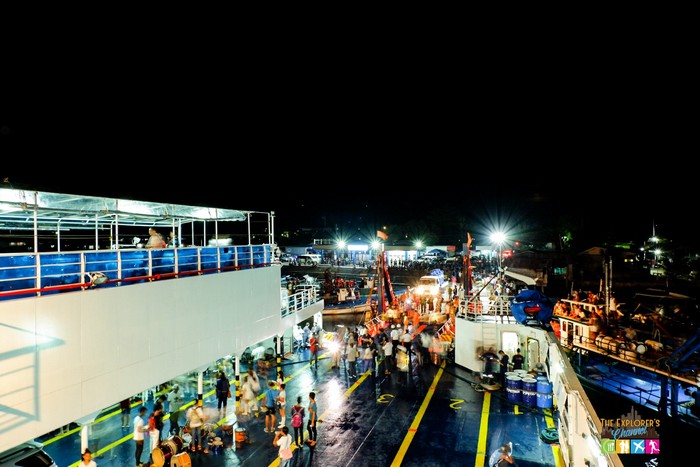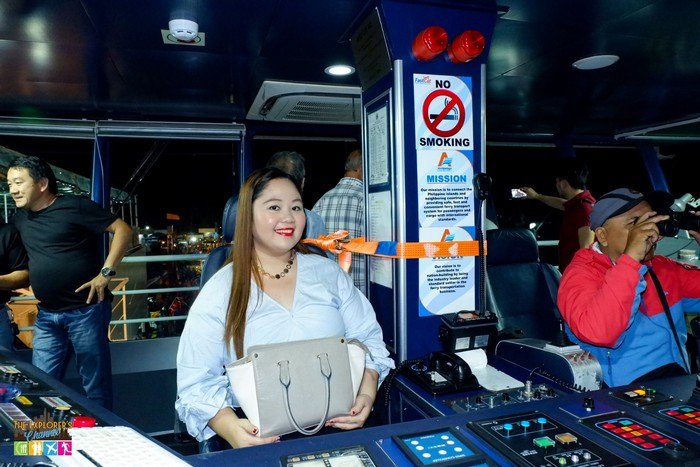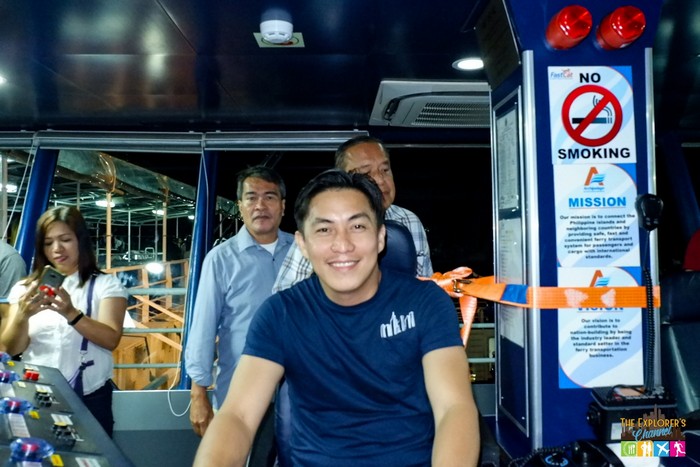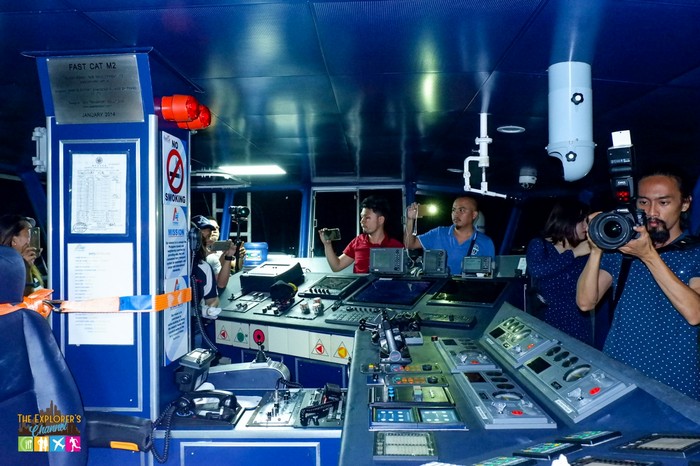 After the tour, everybody were directed to the receiving area and an AVP video of Fast Cat was shown on screen to give viewers an idea of what they are and what they have to offer.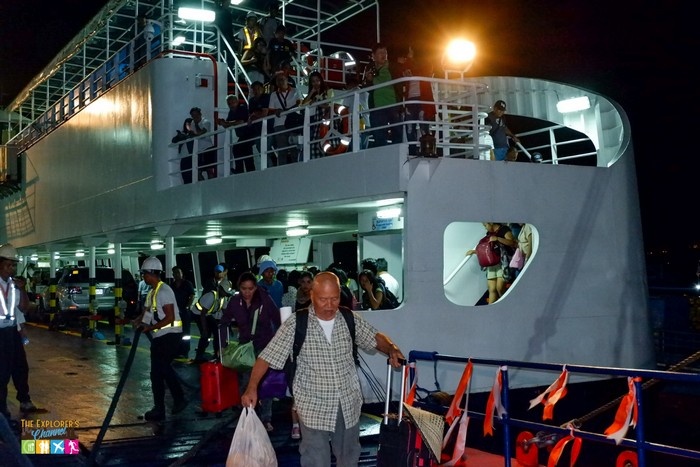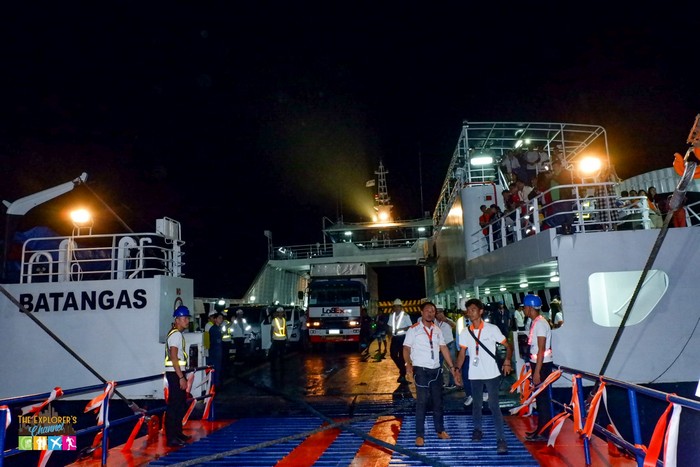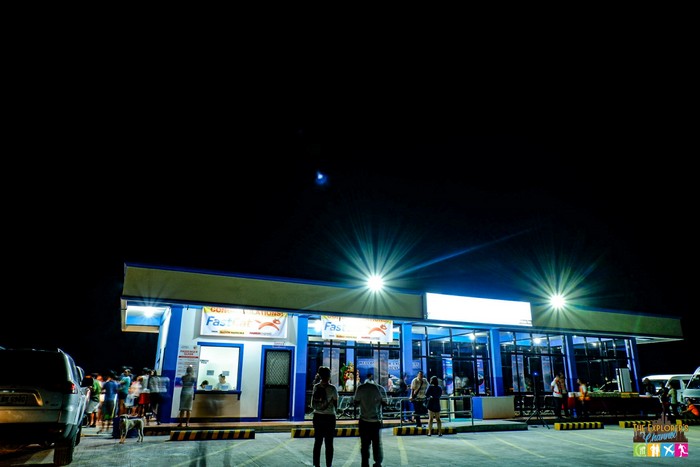 A press conference was then held so that the media and bloggers can address their questions to the General Manager, Marketing Manager, DOT Representative Mr. Decius Esmedalla and the Mayor of Opol about Fast Cat.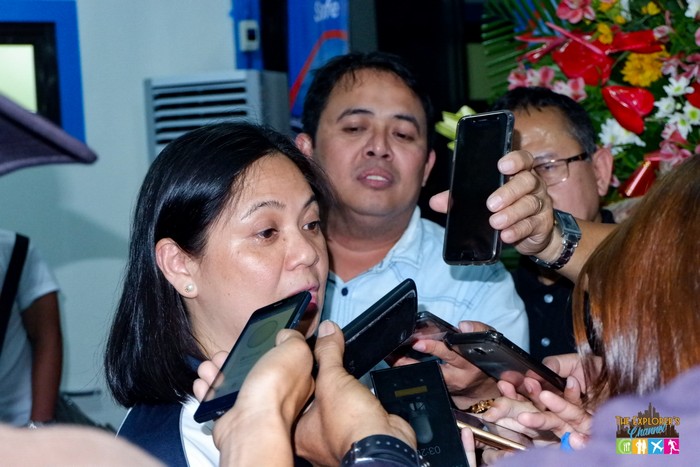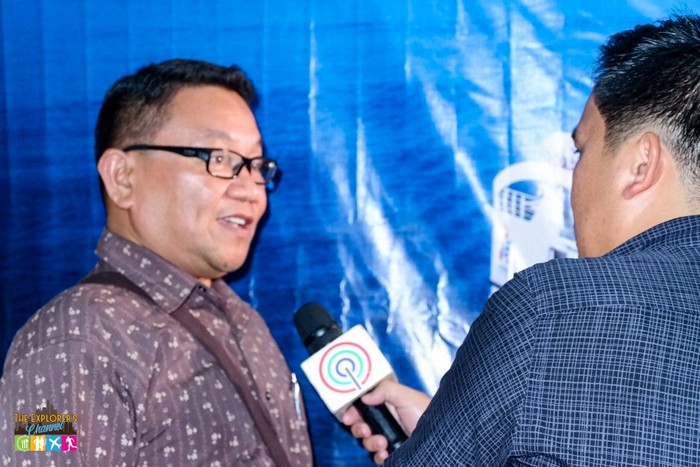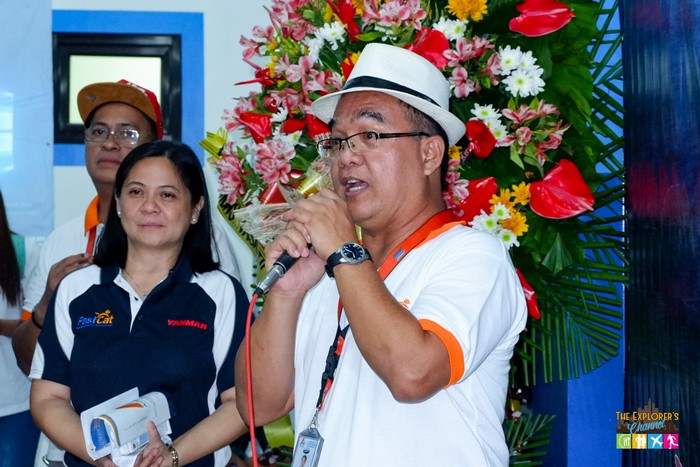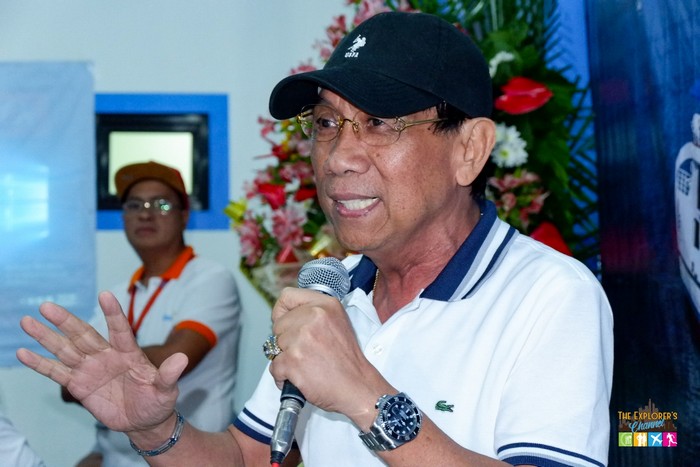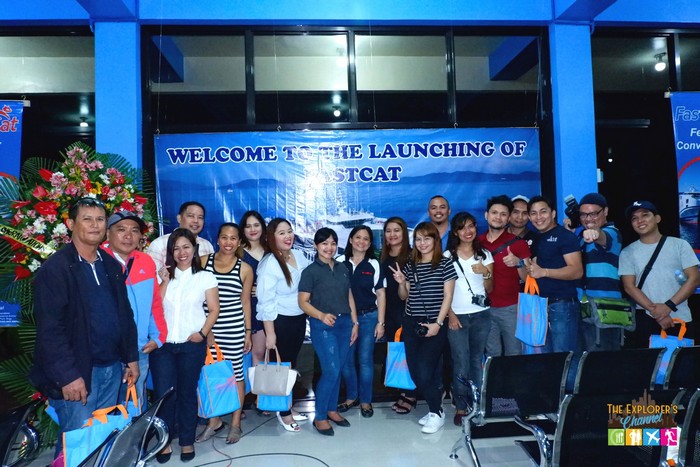 Dinner courtesy of Samuel Restaurant in Camiguin was then served to all the guests and kits were given away to those who attended the launching. This then marked the end of the event.
Here are the current Rates, Trip Schedules, Promos and Freight Rates of Fast Cat: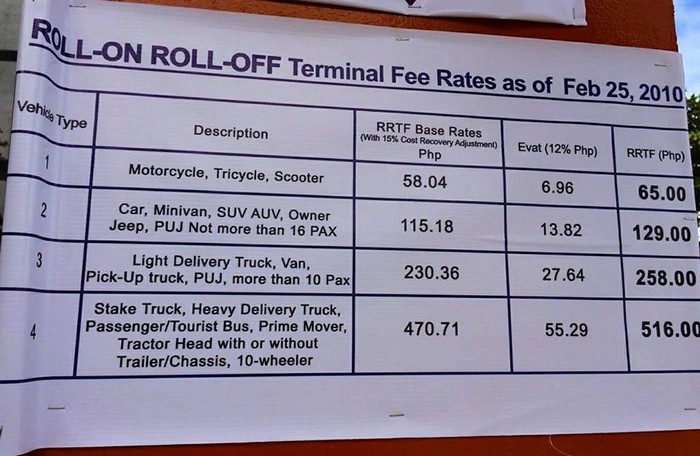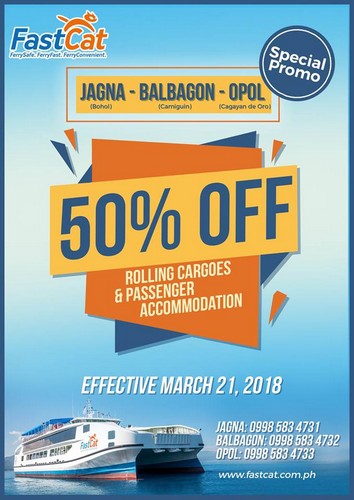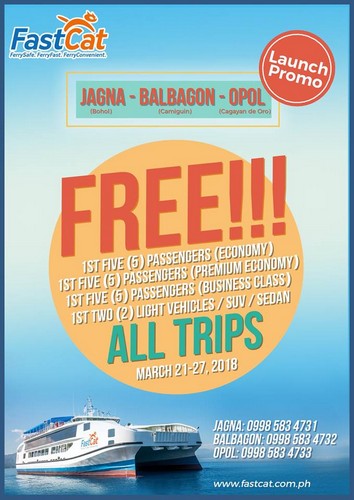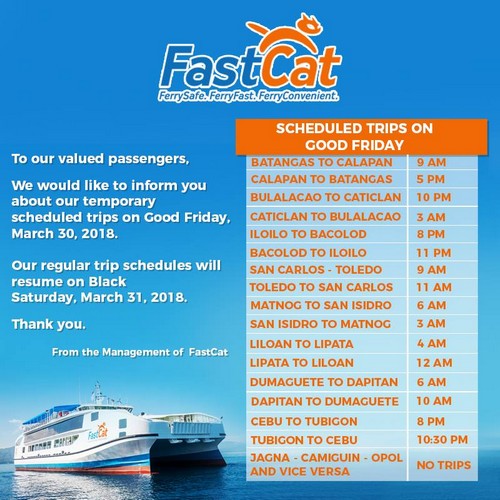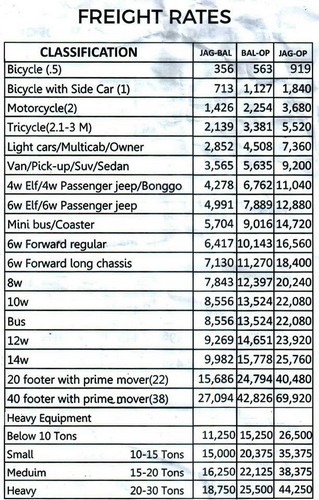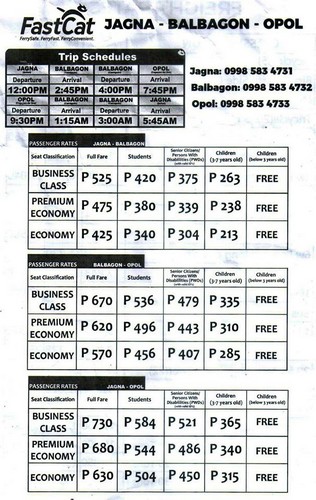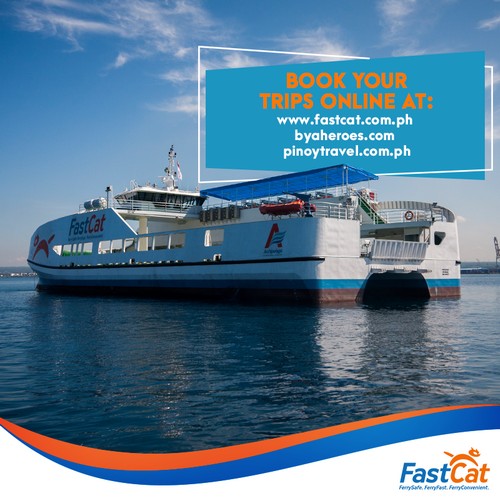 Fast Cat Fun Facts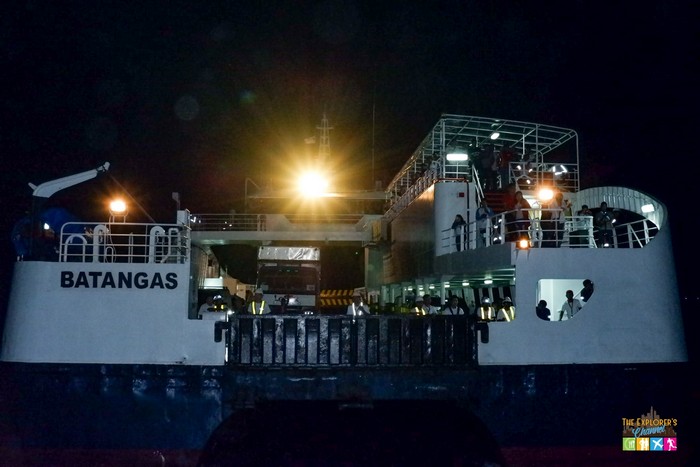 Fast Cat is owned by the Archipelago Philippine Ferries Corporation which is a trusted shipping company that owns and operates the Philippines' first and only catamaran Roll-on/Roll-off (RoRo) ferries as well as modernized ports and terminals in the Eastern and Western Philippine Sea Route.
Fast Cat currently only has a night "trip schedule".
Fast Cat can accommodate 275 passengers.
Fast Cat is a Catamaran Ferry which is a type of multi-hulled boat or ship consisting of two hulls which can be sail or engine-powered.
The catamaran is the best design for ferries due to its speed, large capacity and stability.
Fast cat has the following specifications; 47.28 meters (length), 17.5 meters (breadth), 4.2 meters (depth) and 704 tons (gross tonnage).
Fast Cat is composed of the following parts; Cardeck, Roll-on Roll-off Ramp and Rescue Boat, Snack Bar, Elevator for people with disabilities, the Bridge, the Engine Room, The Business Class section for passengers, the Premium Economy section for passengers and the Economy section for passengers.
Some Unique & Safety Features of Fast Cat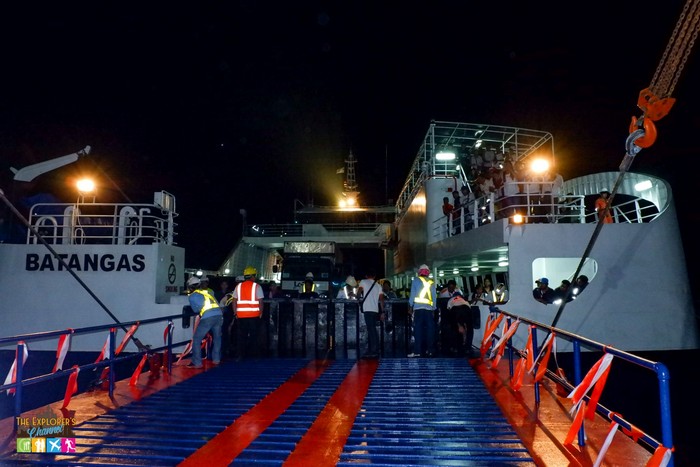 FastCat was designed by Sea Transport Solutions of Australia, the leading designer of mid-speed catamaran vessels in the world. FastCat was specifically designed to suit the weather and sea conditions in the Philippines.
FastCat keeps the water out of the vessel. This is why she doesn't have a ballast tank like other RORO vessels. This makes her safer, lighter and faster than the rest.
FastCat is certified and classed by the American Bureau of Shipping (ABS), indicating compliance with the latest international safety rules and regulations. That is why FastCat is SAFER than other RORO vessels.
FastCat can accommodate 275 passengers, including the disabled and the elderly.
A typical RORO being used in the Philippines has only one hull. Unlike them, FastCat is a CATAMARAN with two hulls and 10 water tight compartments. FastCat's twin-hull design makes it more stable because its center of buoyancy and gravity is wider than a monohull.
FastCat has a capacity of approximately 300 lane meters for trucks, cars, and other land vehicles. It can hold 34 cars, and 7 trucks / buses.
Contact Information
For inquiries, reservations and any other concern, you may reach Fast Cat through the following information below:
Website: https://www.fastcat.com.ph/
Email: customercare.apfc@fastcat.com.ph
Contact Number: +632 842 9341 / 42
Facebook: https://www.facebook.com/FastCatOfficial
YouTube: https://www.youtube.com/channel/UC-LZBjhbpM4m4KRitY2DYzQ