When people hear about "golf" not many immediately develop an interest in it. Most are intimidated and feel like it's only a sport for the rich or elite. The Golden Friendship Cup aims to change that mindset. Through this event, many will find golf to be an interesting sport that is fun to do and will enable them to meet fellow players and test their skills in the sport.
This golf tournament is set to take place on November 13-17, 2019 at the Pueblo de Oro Golf & Country Club in Cagayan de Oro City.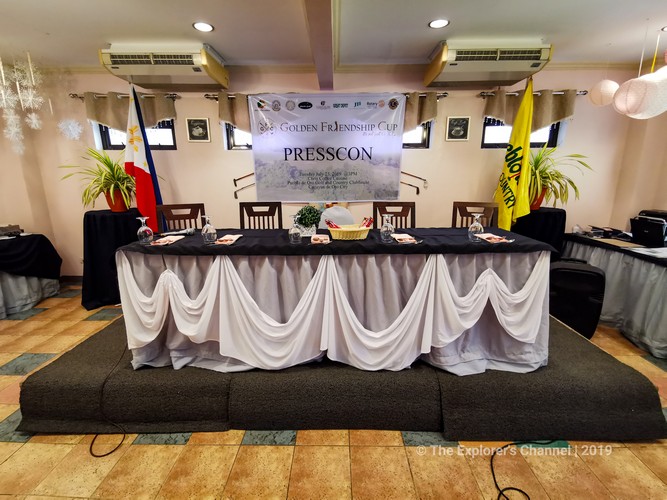 It is organized by Chris Coffee Cuisine, the City Government of Cagayan de Oro, City Tourism, Regional Tourism – 10, Pueblo de Oro Golf and Country Club, Pueblo de Oro Development Corporation, Great Depot Inc., JT International and Rotary Club of Kalayaan Cagayan de Oro, in cooperation with Lions International.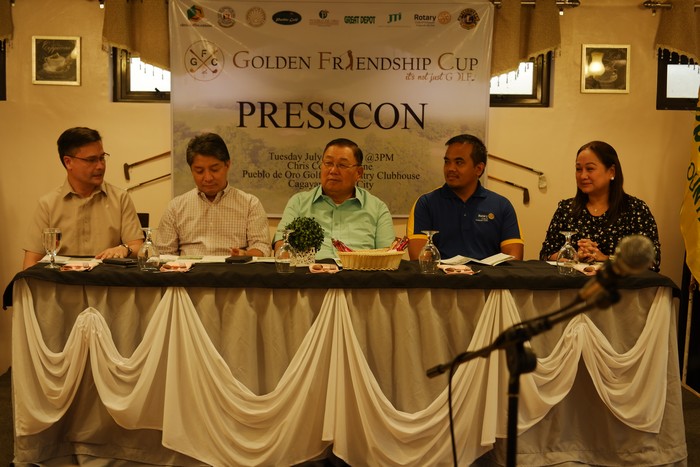 According to Ms. Jennifer Chua (Chairman and Event Organizer), the Golden Friendship Cup does not offer only just golf but it also aims to help promote Cagayan de Oro tourism as a whole and boost its economy through the event. This is because it helps several businesses and industries with an influx of plenty of tourists and people from other places. Many businesses will surely benefit from it.
Aside from that, all the participants will not only be pampered, they will also enjoy the camaraderie with other players, meet new people, be entertained with live music, win exciting prizes and get the chance to play with popular celebrity golfers.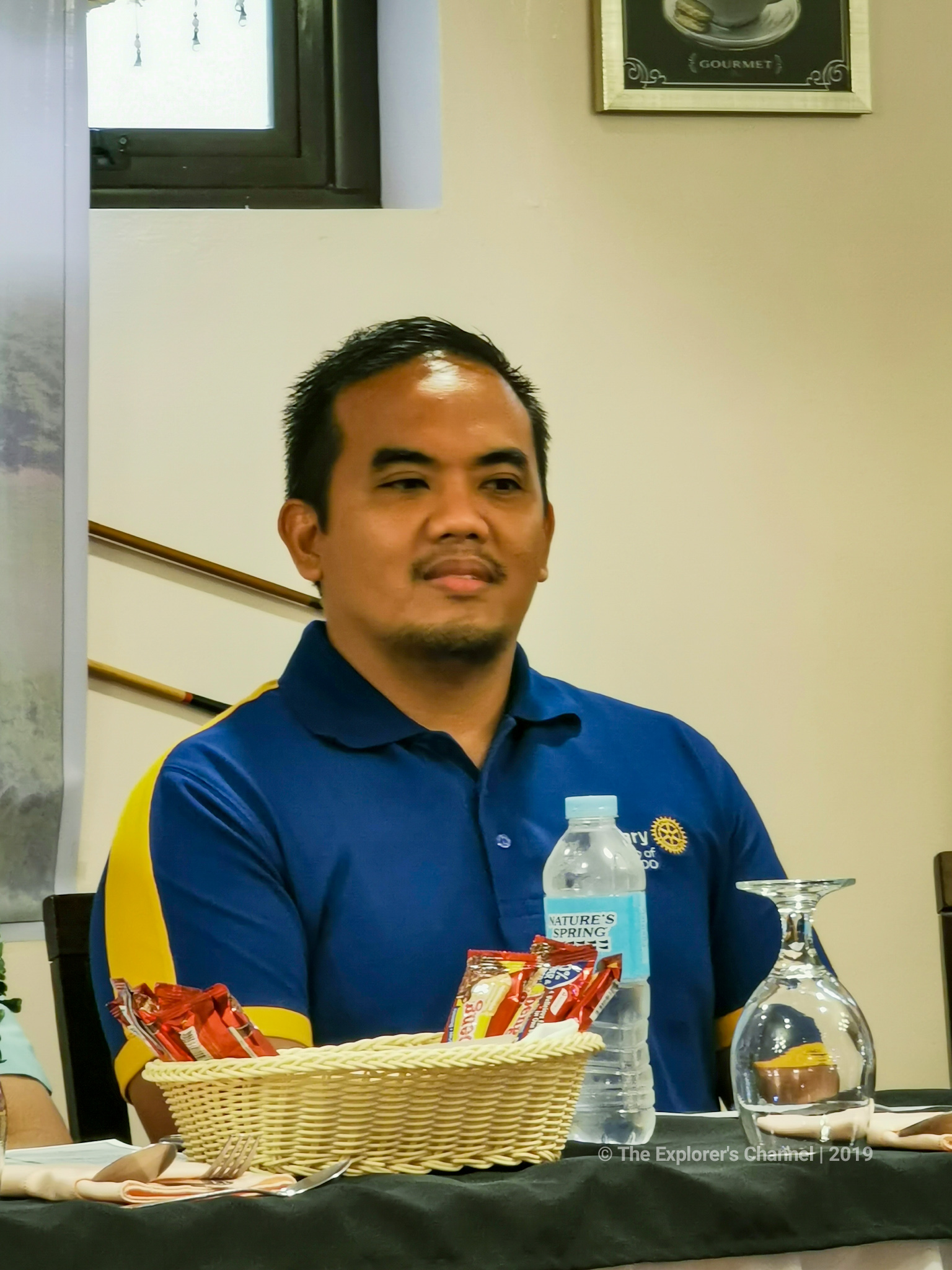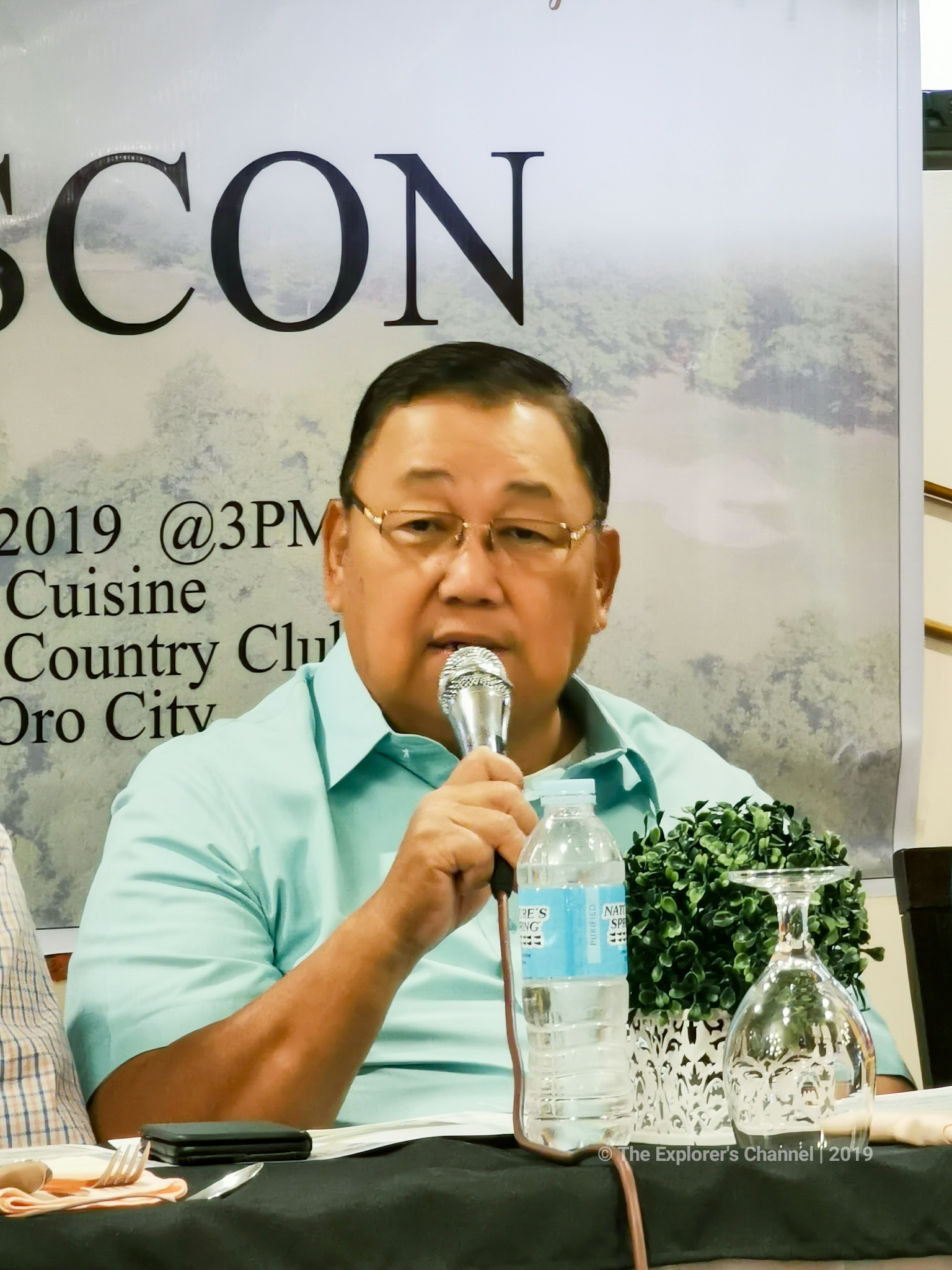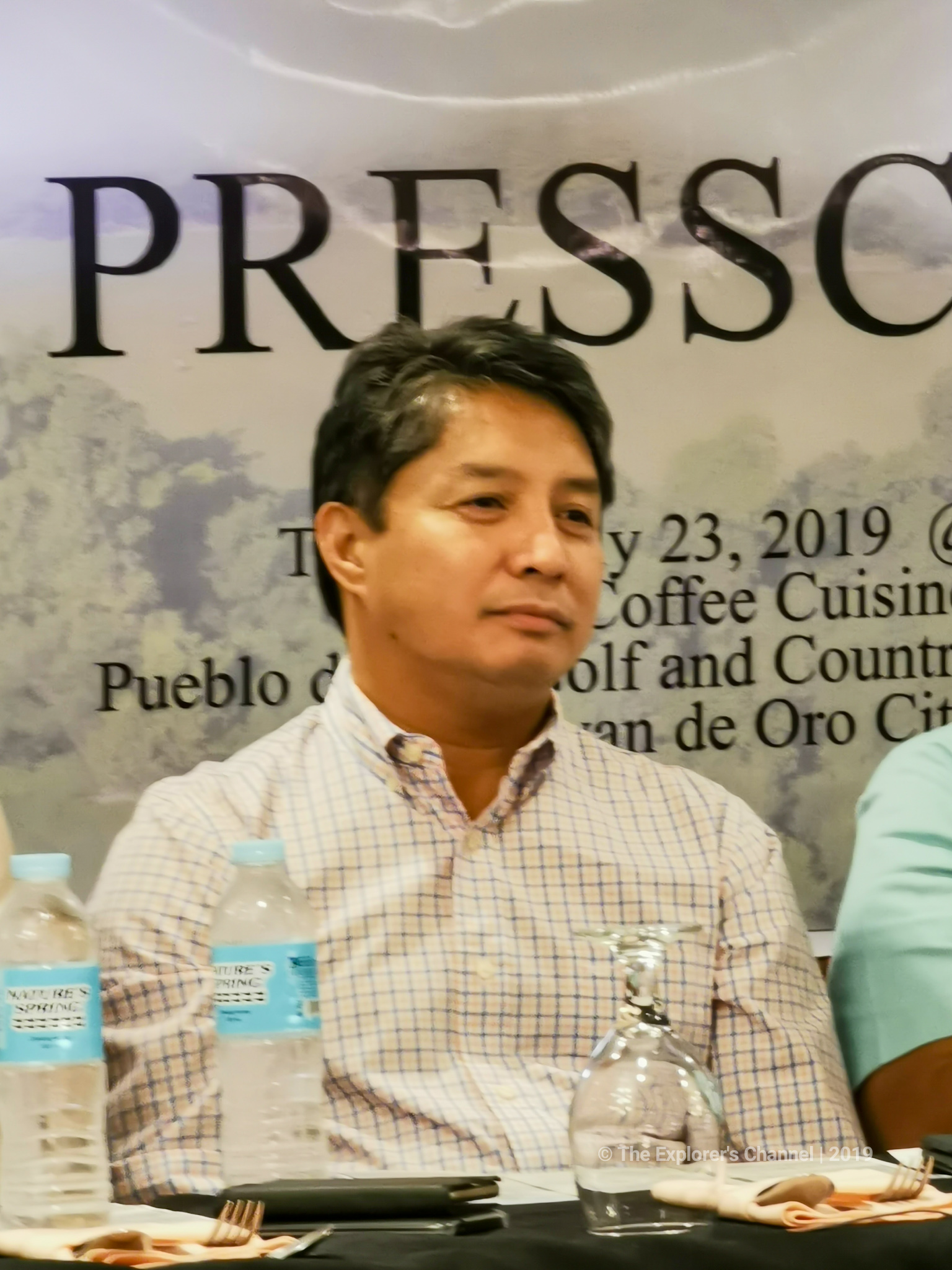 There will also be International players coming so this is surely an exciting golf tournament nobody should miss!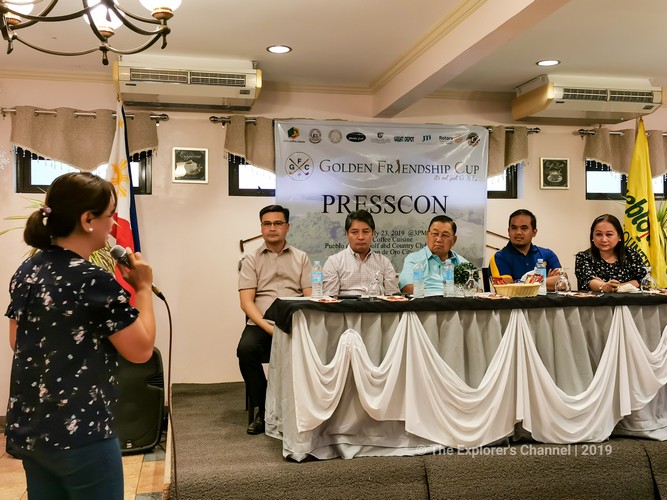 Some of the celebrity players coming are Richard Gomez, Lucy Torres, John Estrada and wife, Chad Borja and others. The organizers are expecting 300 or more players from all over the Philippines to participate in the event.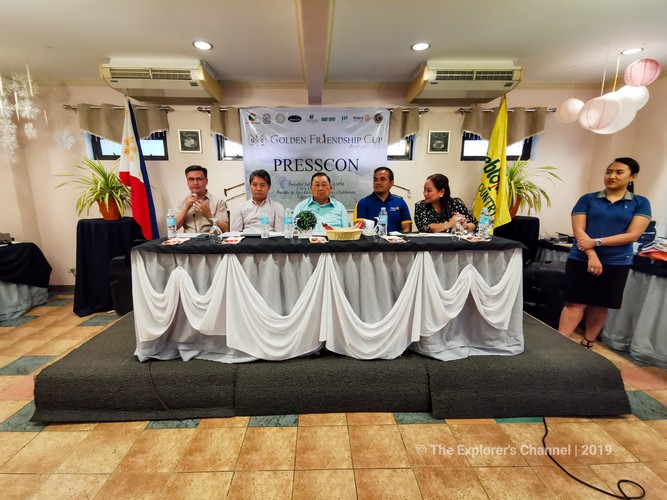 They wish to make this a yearly event and call it a "golfer's day" where they can have a one of a kind experience feeling the warmth and hospitality of Kagay-anons.
THE VENUE
The competition will be held in Pueblo de Oro Golf & Country Club in Cagayan de Oro City, Province of Misamis Oriental. A first-class city, also known for its monicker, the city of Golden Friendship not only offers river rafting and dragon boat for tourism but also boasts its popular golf courses such as the Pueblo de Oro Golf and Country Club.
This 18-hole golf course has wide winding fairways that fan out from the clubhouse and is also a weatherproof course that is bordered and lined by deep ravines. Pueblo de Oro Golf and Country Club is divided into two nine-hole golf courses. The par-72 course is divided by a large bisecting deep ravine.
Players must watch out for the strategically placed yawning sand bunkers. They must also watch out for the love grass that adds to the variety of challenges in this course. Players will surely enjoy the beauty and challenge offered by this 6,974-yard championship golf course.
TRANSPORTATION AND ACCOMMODATIONS
Special rates from partner hotels and shuttle services for the participant's accommodation and convenience are available. For the list of hotel and services partners, please visit www.facebook.com/goldenfriendshipcup or you may text HSS to 0916-669-6485.
TOURNAMENT FORMAT
A. Team play – 4 to play 3 to counts Molave Points
B. Classification A, B, C and D
2. A. Individual Play, Molave Points
B. Classification A, B, C and D
SECURITY AND MEDICAL
Adequate security for the participating delegates and spectators will be provided by the Local Government Unit of Cagayan de Oro at the venue. First aid and medical care for emergencies will be on-site during the tournament.
AWARDS
All individual champions will receive a Trophy plus 14K necklace with a custom made pendant.
All team champions will receive a Trophy and South Sea Pearl Pendant.
All runner-ups of individual and team will receive trophies plus special items.
Ladies' Champion, 1st runner up and 2nd runner up.
Junior Golf Champion, 1st runner up, 2nd runner up.
Overall Champion with highest points will receive a trophy and a diamond pendant.
HOLE-IN-ONE PRIZES
Raffle Prizes:
Jewelry with a total worth of P400,000
Timepieces with a total worth P100,000
Golf sunglasses
Branded Golf Apparel and Merchandise
THINGS TO LOOK FORWARD TO…
Free Breakfast for the First 2 days.
Welcome Cocktail Party on Thursday Night with Live Music.
Free Eat-All-You-Can "Barrio Fiesta Sugbahan sa Golf Course"
Live Entertainment Daily
Awarding Night with Live Band featuring HALE BAND with vocalist Champ Lui Po
Hourly Raffle for 2 days
More surprises await at the fairways.
Celebrity Players
Stationed Spa Services
Hotel special rates
Giveaways (assorted golf apparel, ping, and Sligo brand worth P4,000)
Lots of surprises
FREE FOOD AT TEE HOUSES
TEE HOUSE 1:
Free Lemonade and Fresh Buko Juice
TEE HOUSE 2:
Free native snacks, kikiam, squid and fish ball.
TEE HOUSE 3:
Ice cream
Complimentary juice, water, crackers available every 3 holes.
HOW TO REGISTER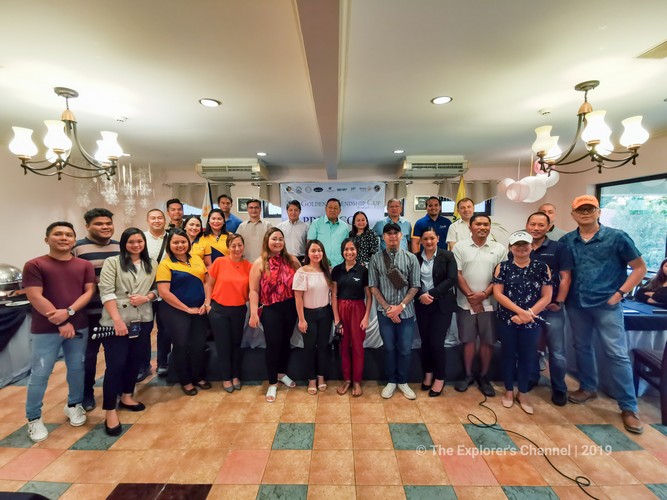 ***EARLY BIRD REGISTRATION***
August to September – P4, 500
October – P5, 500
November – P6, 000 (Including Insurance and Mulligans)
Please address your payment to Chris Coffee Cuisine:
Bank Name: Metro Bank
Account Number: 048704851360
FOR MORE INFORMATION CONTACT:
0917 633 4433/ 088 858 7436/ 0906 394 7509
LOOK FOR CATHY AND VIC-VIC
FOR TOURNAMENT PROGRAM CONTACT:
SECRETARIATE
0917 701 2736/ 0945 457 7888
LOOK FOR KAYE/JENNY
EMAIL ADDRESS:
secretariate.gfc@gmail.com
For weekly updates and surprises:
Follow them on Facebook: Golden Friendship Cup