Fitflop just opened a new store at Centrio Mall and people in Cagayan de Oro are excited about it. They opened with a bang and brand-new collection (Autumn/Winter 2018) that everybody deserves to know about!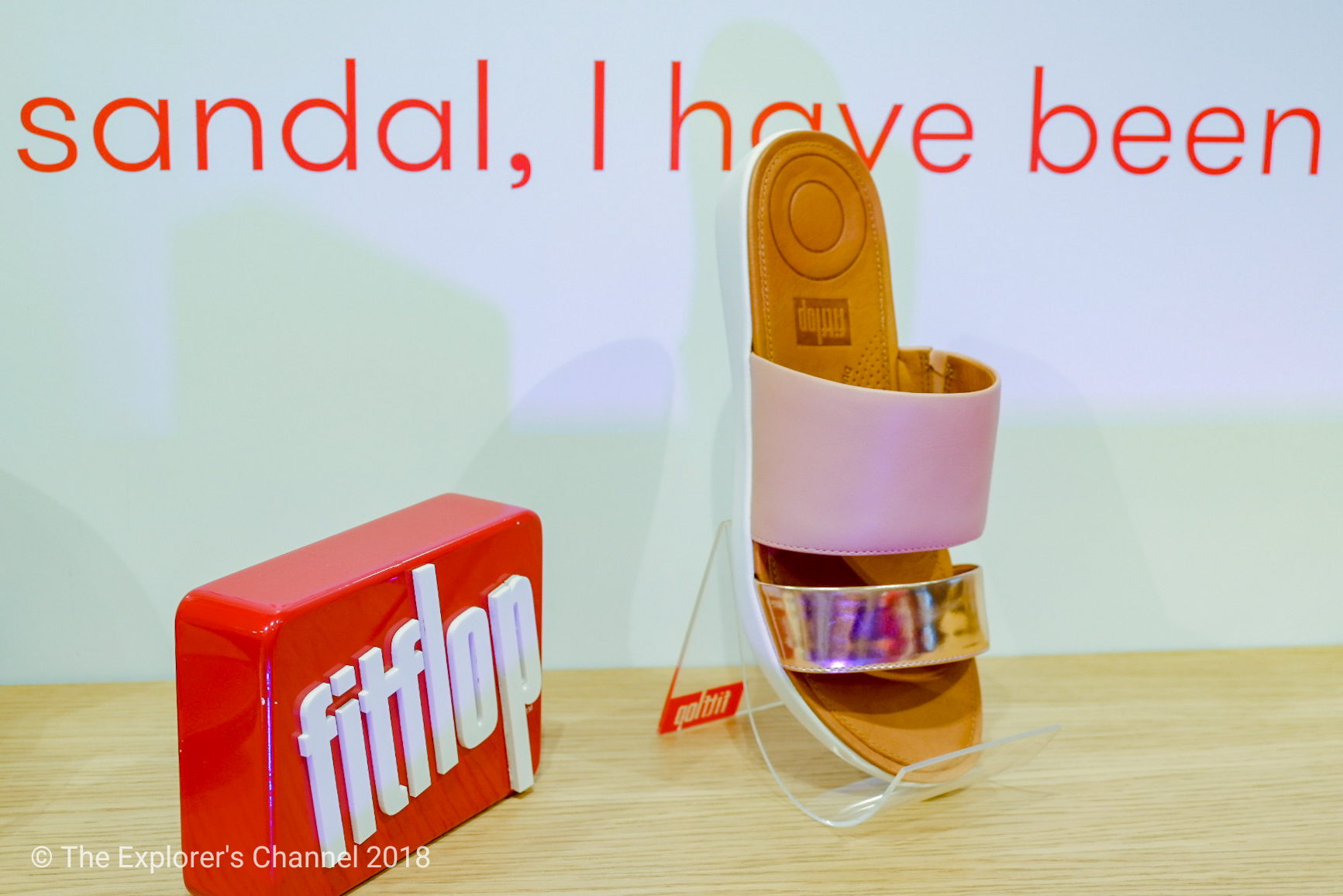 Yesterday, they've officially launched the store and their Autumn/Winter 2018 Collection together with Primer Executives, Centrio Mall Marketing Staff, Fitflop ambassadors, and staffs, plus representatives from the media and blogger community.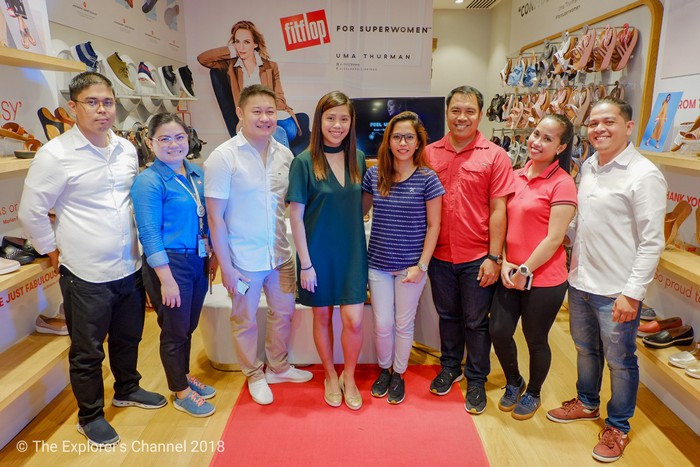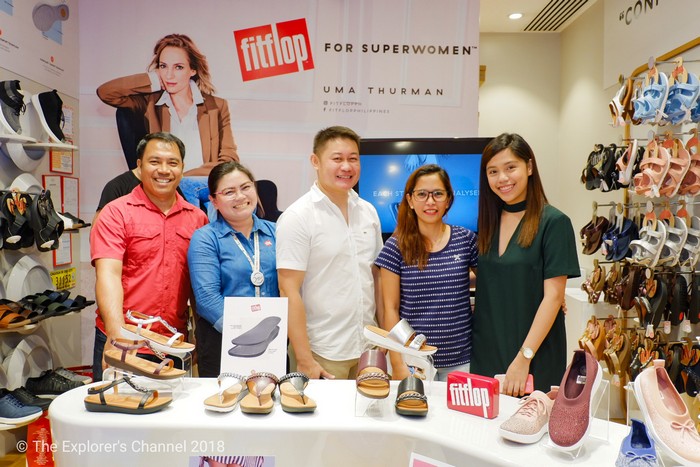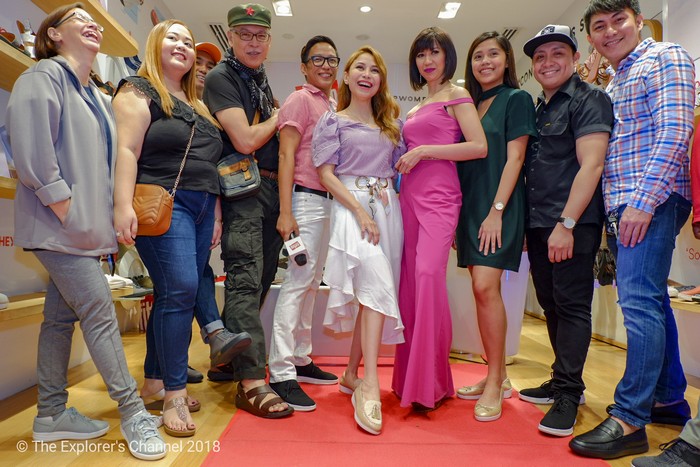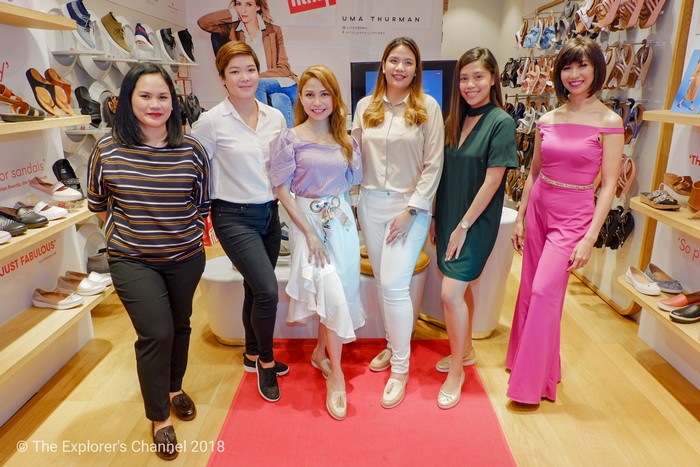 The event started with the Fitflop managers sharing the features of their new collections of shoes to the guests while the brand ambassadors and some media persons/bloggers wore them.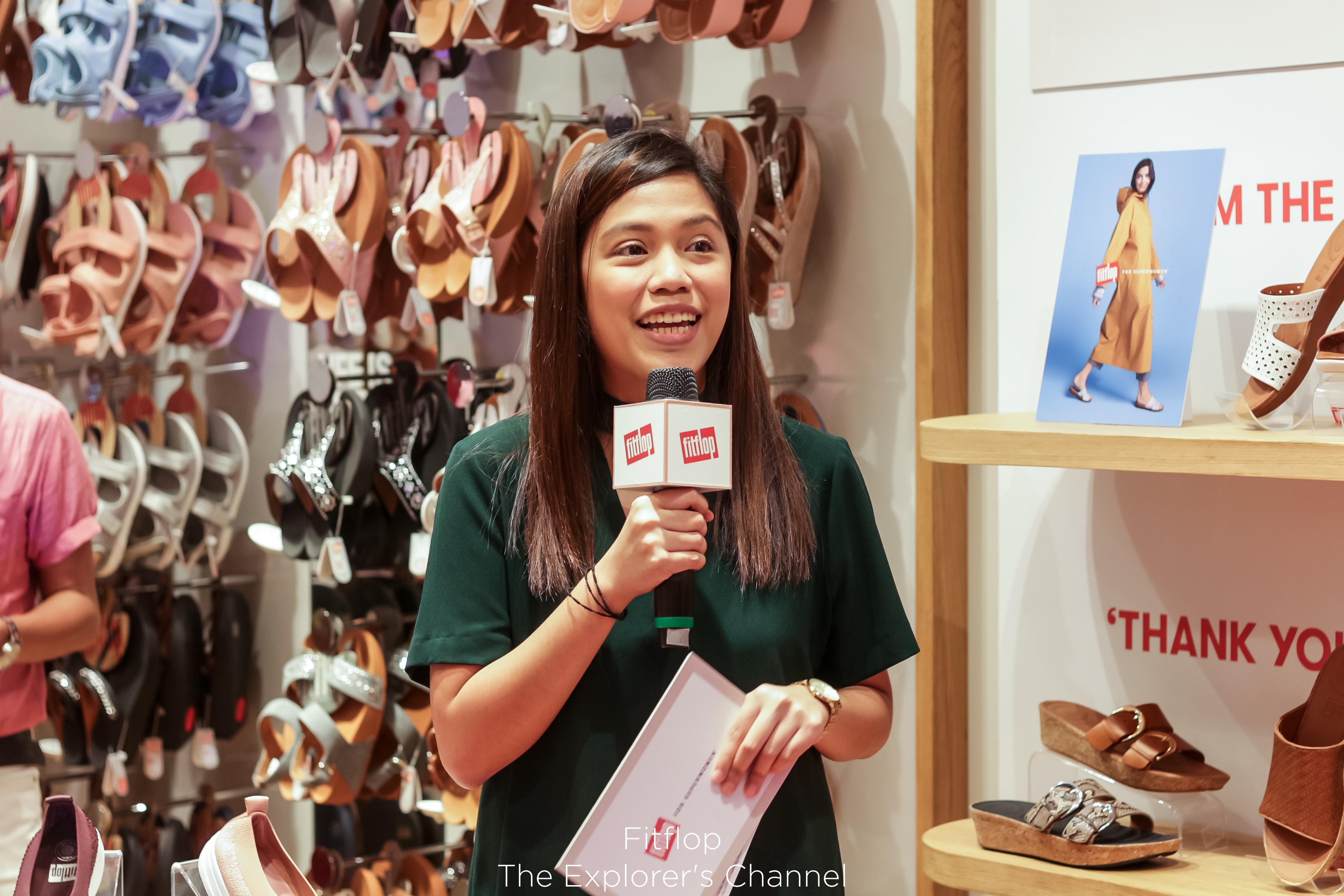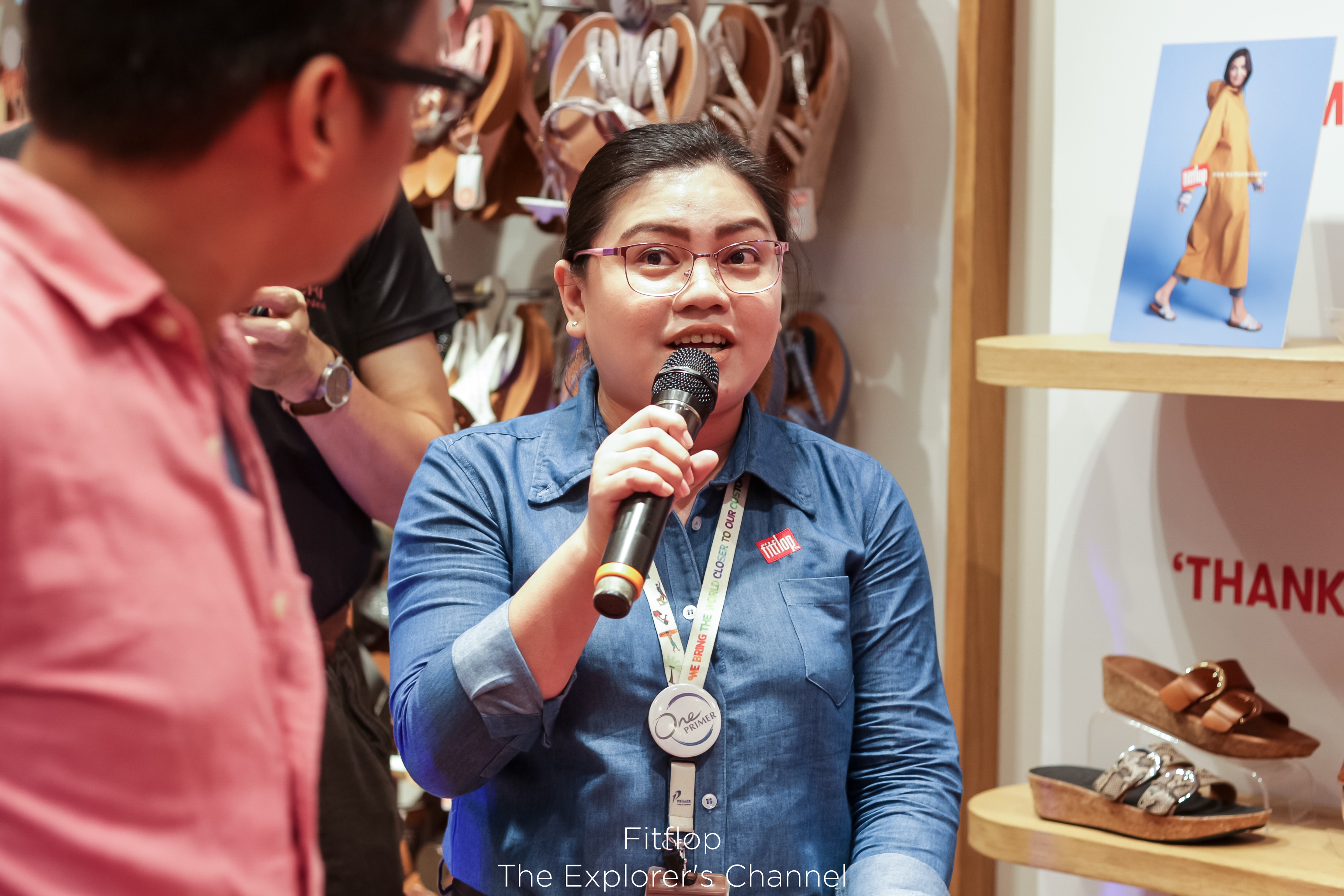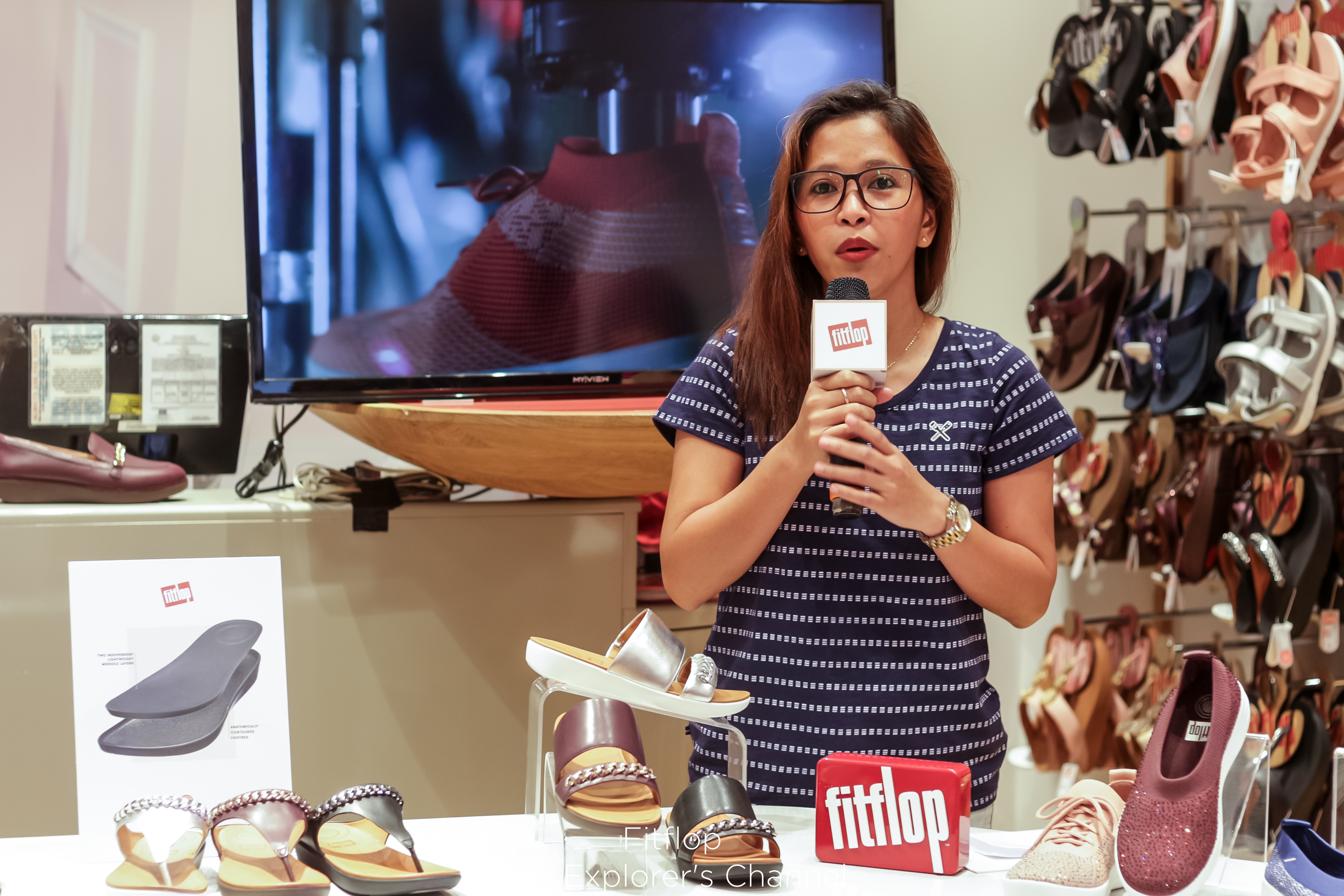 After that, a picture-taking ceremony took place for all the guests, they were then treated to a light snack from Bigby's Café & Restaurant while being entertained by an Acoustic Duo.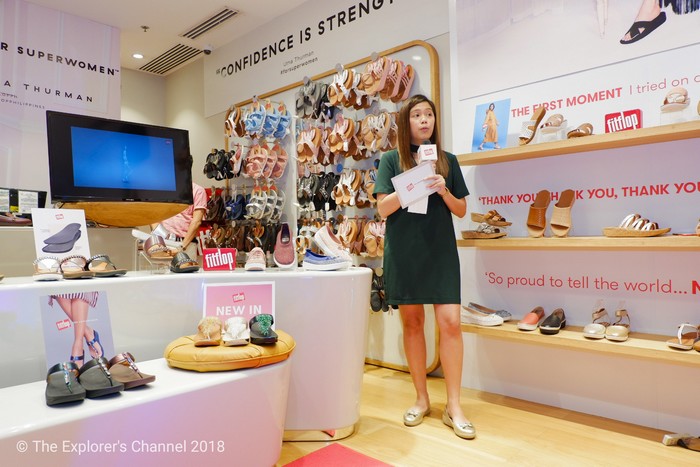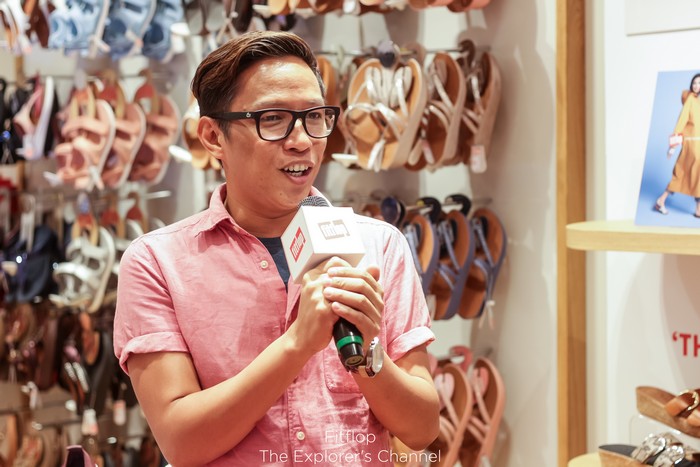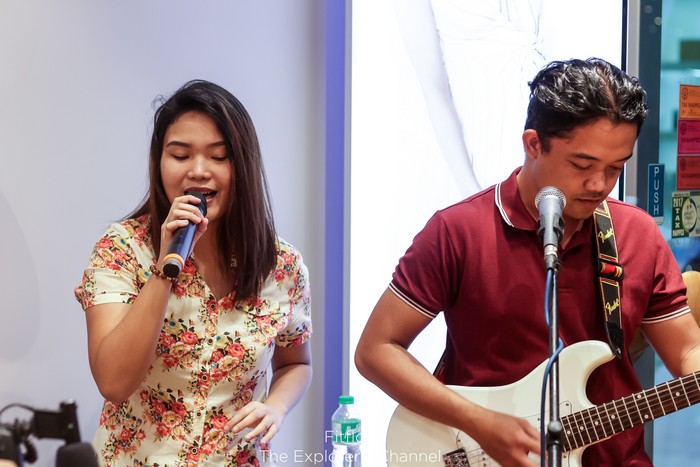 One Stop Shop with FitFlop's New Collection
FitFlop has always believed that if you want to live an inspired life, you need to start with a strong foundation, and what foundation is more fundamental than one's shoes? Literally, the ones that bring us places, the right kind of shoes can give us the energy to go about our day looking and feeling great. This season, FitFlop has decided to take this philosophy one step further by paying homage to all Superwomen who wish to go beyond their everyday life. Autumn/Winter 2018's theme, "nomadic retrospective" is a nod to the Superwomen who choose to answer the call of adventure.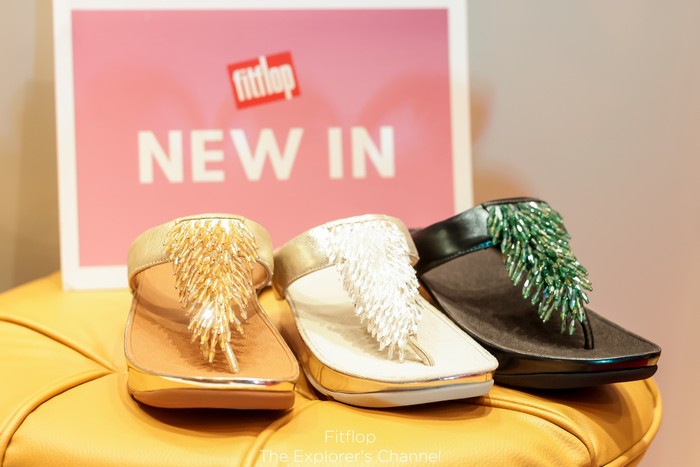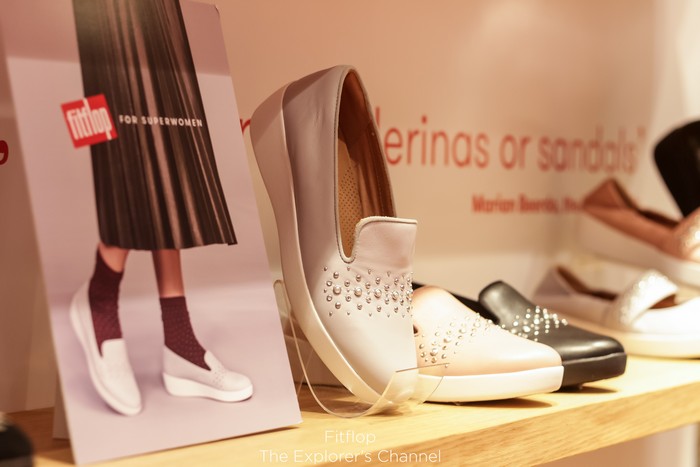 The gorgeous pastel palette of pinks and blues, as well as the simple, classic silhouettes of many of the shoes in the collection promote a clear mind and simple, minimalist lifestyle. We've also drawn inspiration from this season's runway designs, incorporating trends such as the metallic snake pattern, mirror tones, embellishments like pearl, crystal and quartz, and athleisure wear.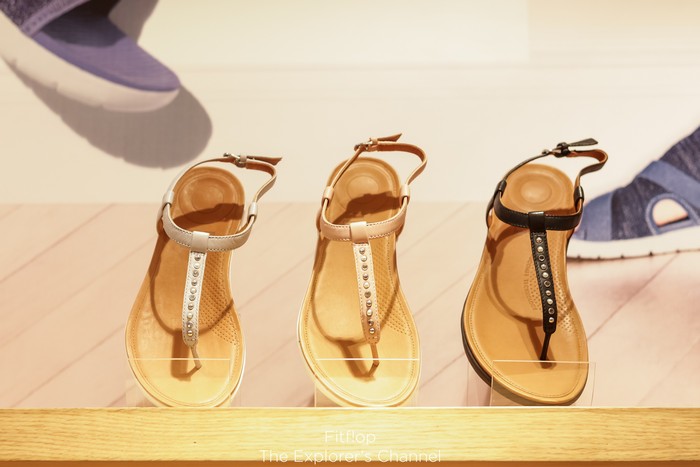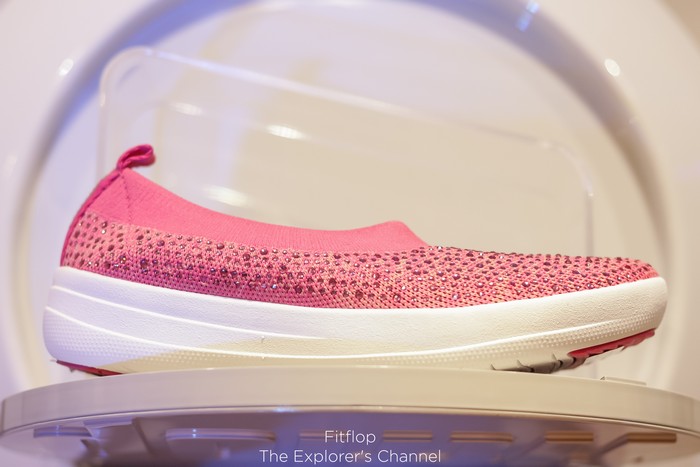 For Superwomen who want a little something extra to dress up their outfits, the new collection offers several styles like the Lulu Toe-Thong Slide, F Sporty II Sneaker, and the Chelsea Boot in eye catching metallic white, black, silver, and bronze python prints to add an air of exoticism and mystery, while the Fino and Banda II Sandals are decorated with black, midnight navy, and gold quartz encrusted straps that bring a contemporary energy and dazzling elegance to any outfit. Pearl and bead studded styles like the Linny and Tia, on the other hand, come in dainty pastel hues perfect for brightening up everyday office wear. The stars of the collection, however, are the bejewelled designs like the Fino Toe Post and Delta Slide, which add glamour and sophistication perfect for a night out.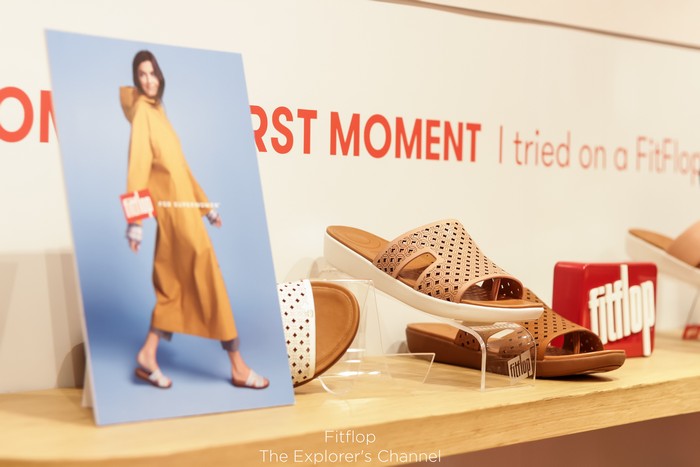 As much as dressing up can bring you confidence and allure, being constantly on the go can also be tiring and uncomfortable. Enter athleisure, whose popularity continues to rise through the seasons. As FitFlop believes in combining fashion with comfort, this is the perfect niche to showcase what we can really do. This Autumn/Winter 18, we're expanding our athleisure collection – made with our extremely flexible and comfortable anatomicush sole – with the addition of more versatile Uberknit styles such as the Toe-Thong, Slide, Ballerina with bow, Superskate Loafer, and various sneakers, which are all perfect for casual strolls and long walks. If you want to do some bedazzling, we've also created a line of Crystal Uberknit Ballerinas and F-Sporty Sneakers to make your day instantly more glam. The best thing about our athleisure line is its versatility – you can pair your FitFlop shoes with anything from oversized shirts and leggings to long, flowy skirts and dresses.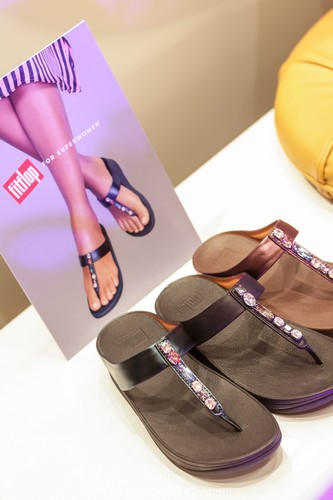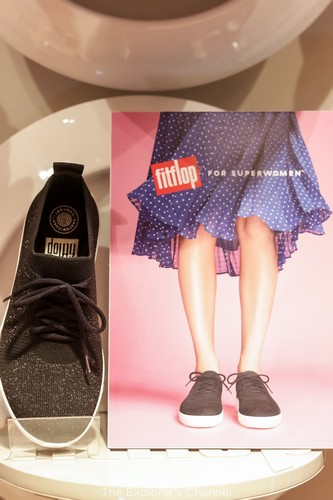 FitFlop's Autumn/Winter 2018 collection was launched last September 27 in FitFlop, Ayala Centrio. The event – attended by VIPs, loyal customers, and members of the press – included a brief background on the brand, the highly anticipated collection reveal, and an open forum. Everyone in attendance received a P1,000 gift certificate as a token of appreciation.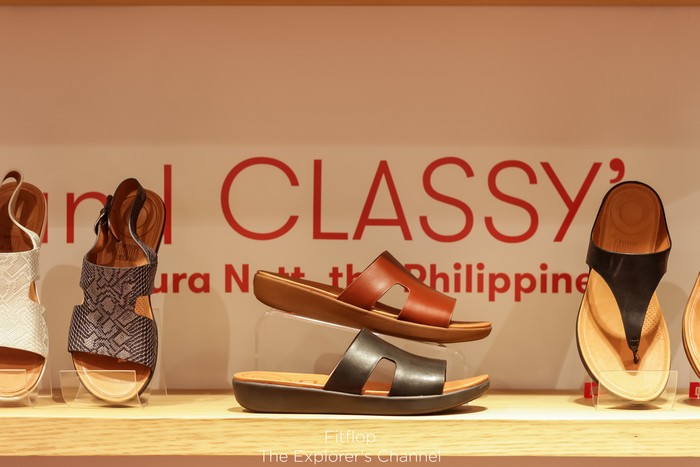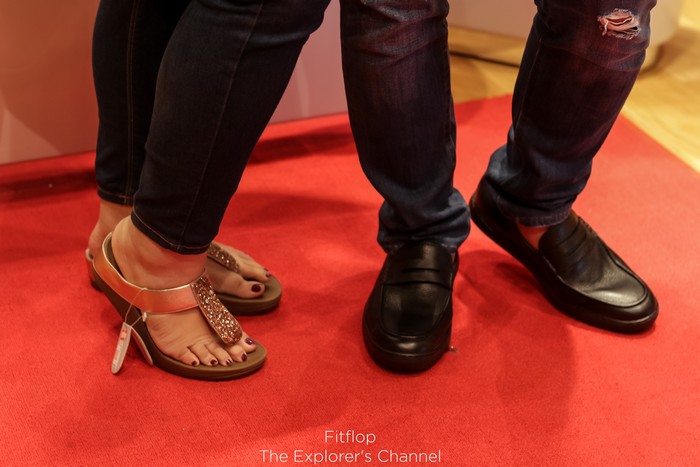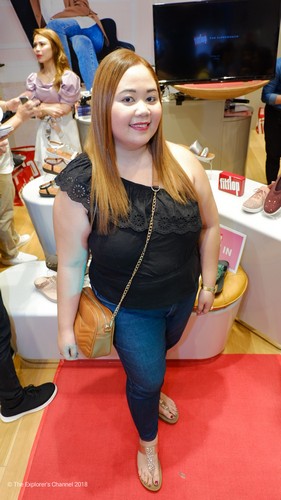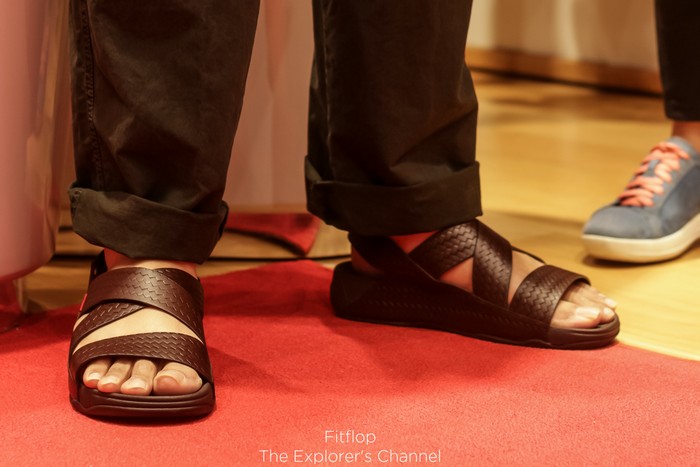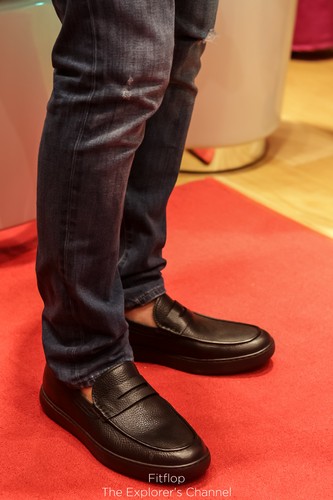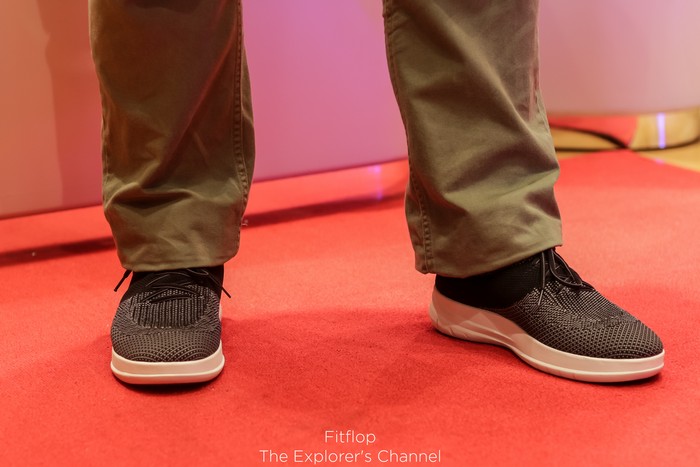 For more information and updates, visit our website at www.fitflop.com. Follow FitFlop on Facebook @FitFlopPhilippines and @fitflopph on Instagram for more styles and OOTD inspiration.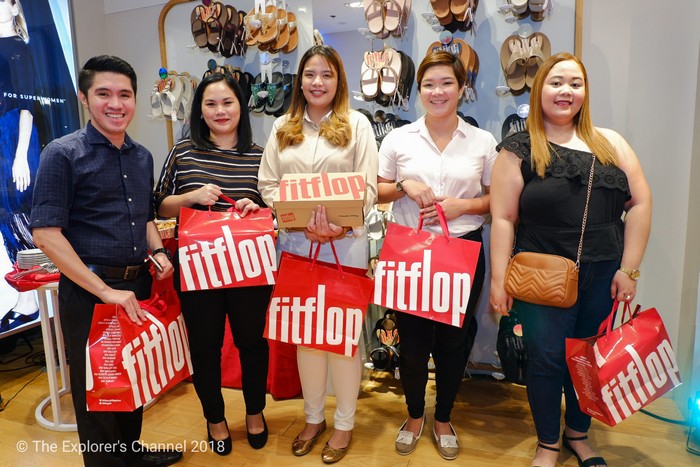 FitFlop is distributed in the Philippines by the Primer Group of Companies, with 21 stores nationwide. It can also be found in various Res|Toe|Run branches and is being sold online at Zalora, Grind PH, and Lazada.
ABOUT FITFLOP
In 2007, award-winning entrepreneur and businesswoman Marcia Kilgore founded FitFlop, bringing her first biomechanically engineered sandals to thousands of comfort-seeking women around the world. Eleven years on in 2018, FitFlop continues to broaden its range of sandals, sneakers, loafers and skates, alongside its global brand campaign "FOR SUPERWOMEN", featuring Uma Thurman. Believing the empowerment of women can begin with a great foundation, the brand's aim is to give women the strength and confidence to go further. Stylish and strong: #fitflop #forsuperwomen
ABOUT PRIMER GROUP OF COMPANIES
Established in the Philippines in 1985, the Primer Group of Companies aims to be the leader in delivering superior customer experiences, and accomplishes this through the retail and distribution of the world's top and premium consumer brands in outdoor, travel, footwear, fashion, action sports, wellness and urban lifestyle. It has also established a solid ground in the industrial products and services landscape offering green solutions, with companies in full-scale printing, air-conditioning, building efficiency and energy management system, and digital and creative graphic design services.
The company is aggressively expanding to become the leader in the global distribution and innovation of premium goods and services. Its retail authority alone has grown to over 150 premium brands, with around 450 freestanding stores worldwide. Headquartered in Manila, Philippines, the Primer Group employs over 3,000; and has presence in Hong Kong, Indonesia, Japan, Malaysia, Singapore, Taiwan, Thailand, Vietnam, Australia, Europe, Middle East, and Africa.
For more information, please visit www.primergrp.com.
To connect with the Primer Group via Facebook, visit www.facebook.com/PrimerGroup, via Instagram, visit https://www.instagram.com/primergroup and via Twitter, visit https://twitter.com/primergroup.
For more details, please contact:
RUTH CARMINA SANCHEZ
Senior Brand Executive
T: 303.1234 local 410
E: ruth.sanchez@primergrp.com