Last week, we were able to attend a seminar/forum about DSWD's Community-Driven Development by Kalahi-CIDSS at the Pearlmont Hotel along with other members of the media and blogger community.
CDD Festival 2019 facilitated by DSWD Kalahi-CIDSS Region 10. This is an avenue for the Regional Program Management Office of the Kalahi-CIDSS to gain the Media, Bloggers, Government Communicators and CSOs' insights in delivering stories to stakeholders as well as promoting Community-Driven Development (CDD) Institutionalization.
The participants recommended some measures in ensuring and intensifying the Community Driven Development (CDD) Institutionalization advocacy campaign.
The call for the institutionalization of CDD springs from the need for development in small, poor communities and instill collaborative work to attain inclusive growth, participatory local governance, and volunteerism.
WHAT IS Kalahi-CIDSS?
Kalahi-CIDSS, otherwise known as the Kapit-Bisig Laban sa Kahirapan-Comprehensive and Integrated Delivery of Social Services, is one of the poverty alleviation programs of the Philippine Government being implemented by the Department of Social Welfare and Development (DSWD). It uses the community-driven development (CDD) approach, a globally recognized strategy for achieving service delivery, poverty reduction, and good governance outcomes.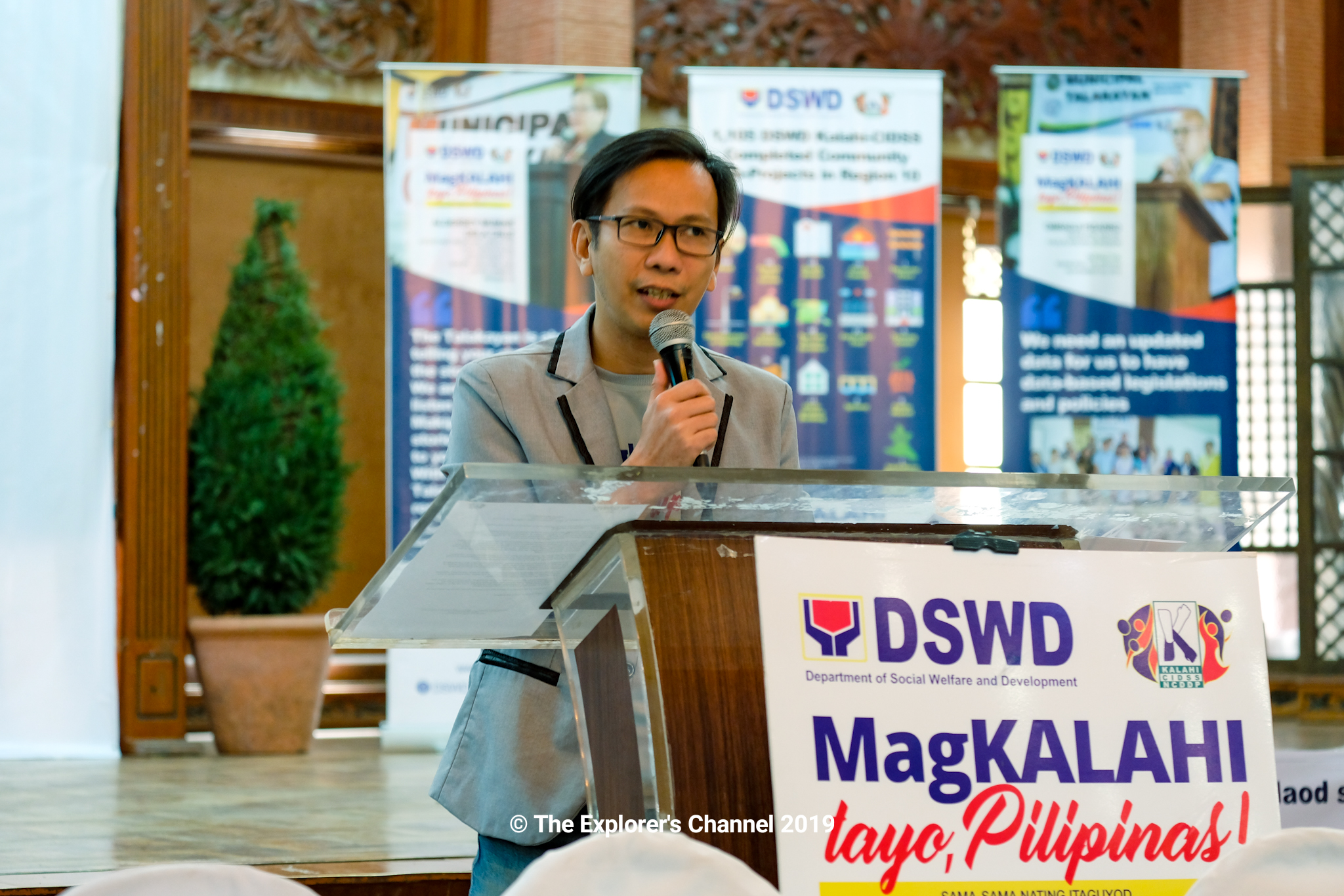 Started in 2003, its scale-up was approved on 18 January 2013 by the National Economic Development Authority (NEDA) Board, which was headed by President Benigno Aquino III.
CDD:
Helps communities in poor municipalities identify challenges around reducing poverty and make informed decisions on a range of locally identified options for development, including how this is made and in what form;
Gives control of resources to address local poverty to communities; and
Builds the capacity of both states (including local governments) and civil society stakeholders to provide assistance and respond to calls for support from poor communities as they implement development initiatives.
The development objective of Kalahi-CIDSS is to have barangays/communities of targeted municipalities become empowered to achieve improved access to services and to participate in more inclusive local planning, budgeting, and implementation.
Why is there a need for CDD?
Increasing available resources for development. The annual investment presents a huge opportunity for addressing the poverty concern of a municipality. The grant also requires only a minimum of 30% in equity in cash or in-kind contribution.
Responsive community projects. The program supports projects that address the needs of the LGU's constituents.
Improved governance. The CDD technology has been demonstrated to work and has benefited, with concrete evidence of success, in many municipalities resulting in better governance and improved public satisfaction.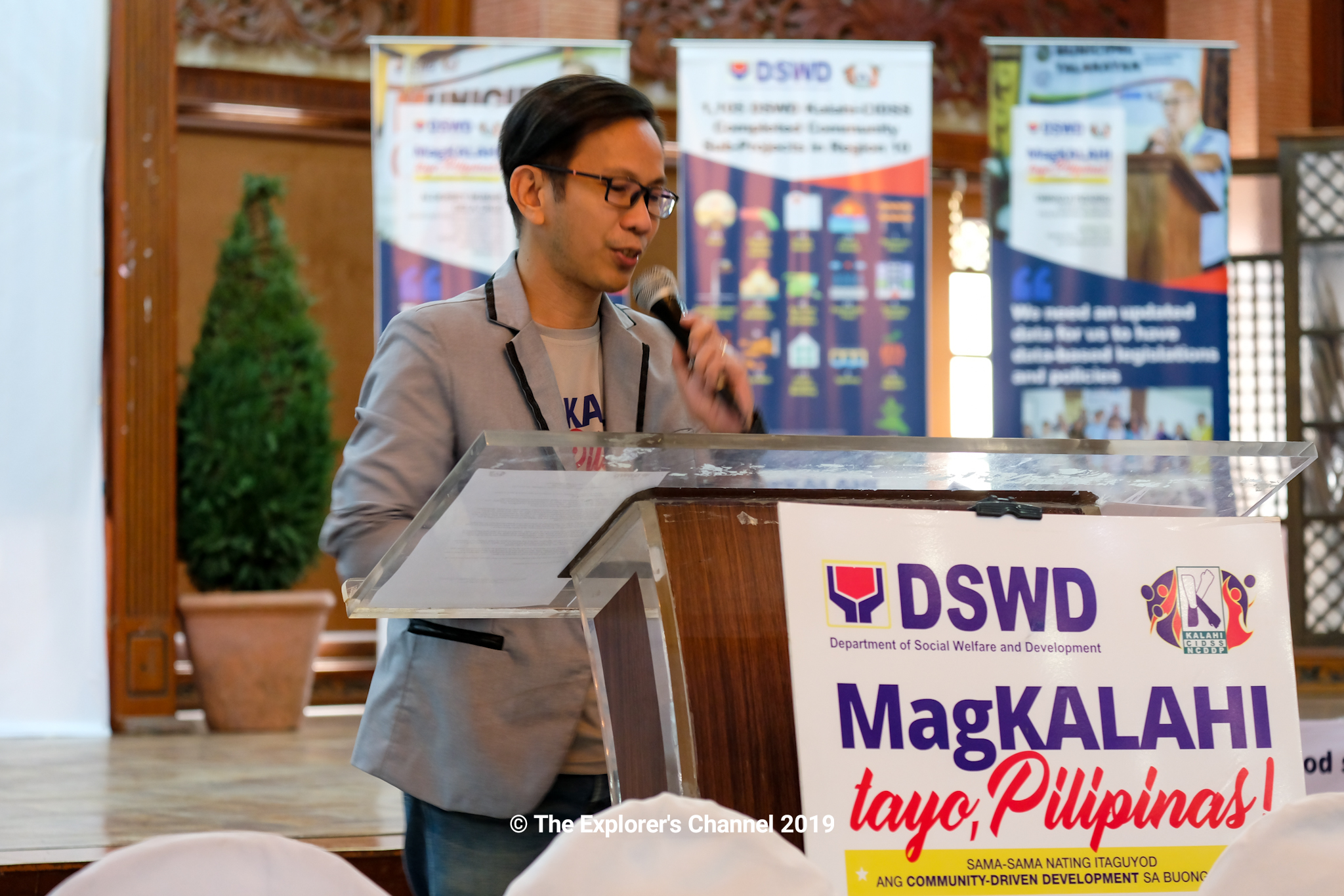 Development of volunteers who become the engines of change in the communities. Volunteers from the barangays are trained on organizational and technical skills to participate in project activities and to implement a range of local services for their communities.
Opportunities to scale up. By leveraging the resources provided through the program, several municipalities will be able to access more grants for development or to have their volunteers manage other LGU-funded projects.
Goals and Objectives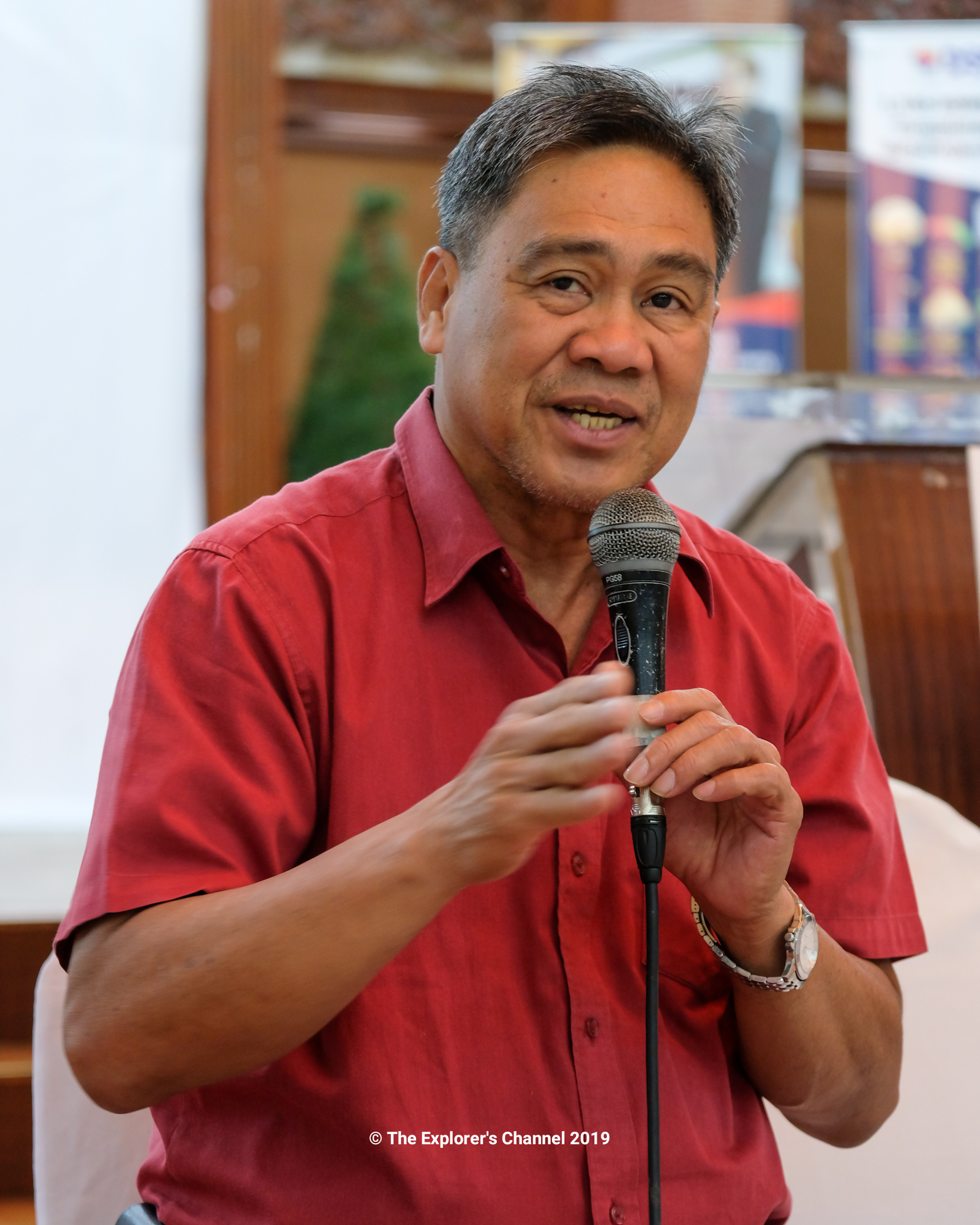 Development Objective of NCDDP:
To have barangays/communities of targeted municipalities become empowered to achieve improved access to services and to participate in more inclusive local planning, budgeting, and implementation.
NCDDP aims to:
Empower communities by treating them not as passive recipients of assistance and services but as partners in development;
Improve local governance by improving people's engagement with and access to their LGUs, thereby making it more democratic and participatory;
Reduce poverty by implementing barangay-level projects that respond to the communities' felt needs and problems.
NCDDP is expected to achieve the following benefits for communities:
Better access to basic services;
Improve core local poverty indicators in project municipalities;
Increase percentages of households that report an increase in knowledge, skills, and confidence to participate collectively in local governance activities in project municipalities;
Improve the attendance of members from marginalized groups in barangay assemblies
DSWD Community-Driven Development by Kalahi-CIDSS Trivia
Program Coverage: 14 Regions, 801 Municipalities, 17,290 Barangays, the areas are identified by DSWD, OPAPP for conflict areas, DepEd, NCIP and other agencies.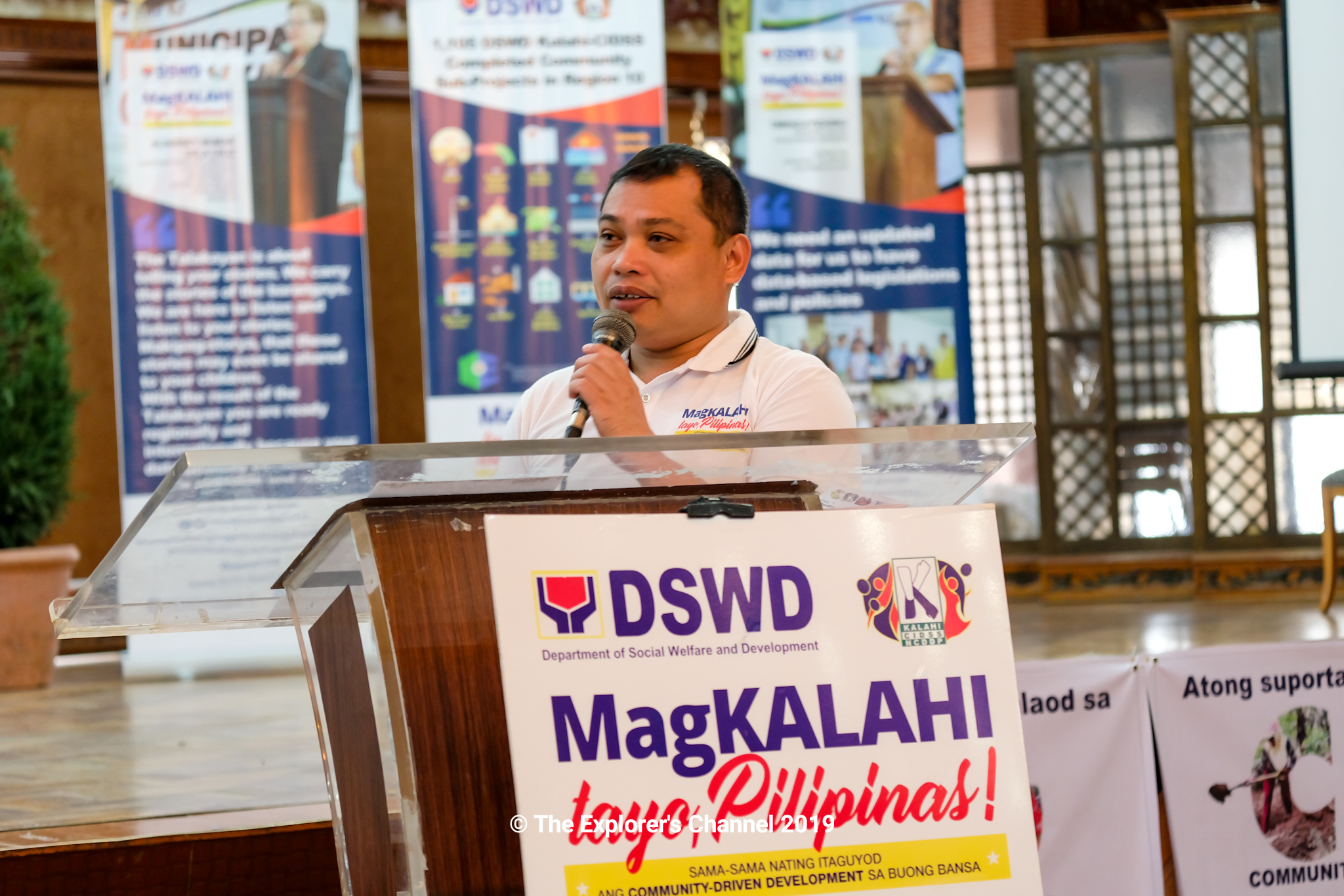 1st-3rd Class – Municipalities with poverty incidence of 40% and above.
4th-6th Class – Municipalities with poverty incidence above national average of 26.5% SitRep No. 26.
Community Volunteers – 625,451 Residents who have participated, planned, determined and managed community projects using Bayanihan.
Community Sub-projects – 26,183
Total Cost of Sub-projects – P29.7 B
Household Beneficiaries – 6,962,474
DSWD KALAHI-CIDSS NORTHERN MINDANAO NCDDP (2015-2018)
65 Municipalities
1203 Barangays
NCDDP 2019
38 Municipalities
688 Barangays
Community Volunteers – 52,482
Pantawid Pamilyang Pilipino Program – 5,992 4Ps Volunteers
Community Sub-Projects – 1,368
Total Cost of Sub-Projects – P2.6 B
Local Counterpart – P222, 361, 136.68
NORTHERN MINDANAO DSWD KALAHI-CIDSS SUB-PROJECTS
686 Access Roads
110 Potable Water Systems
105 Flood/River Control Structures
85 Electrification/Lighting
85 Health Stations
69 Pre & Post Harvest Facilities
58 School Buildings
46 Daycare centers
26 Footpath/Access Trails
25 Community Center/Multi-purpose Buildings
19 Bridges
18 Seawalls
8 Barangay Halls
7 Training & Learning Centers/Facilities
6 Riprap Walls/Slope Protection/Erosion Control
6 Spillways/Overflow Bridges
5 Public Markets
2 Livelihood Equipment/Buildings/Centers
1 Perimeter Fence
1 Sanitary Toilet
Their Vision for 2020 Onwards – Community-driven development as a national strategy for inclusive development and social protection.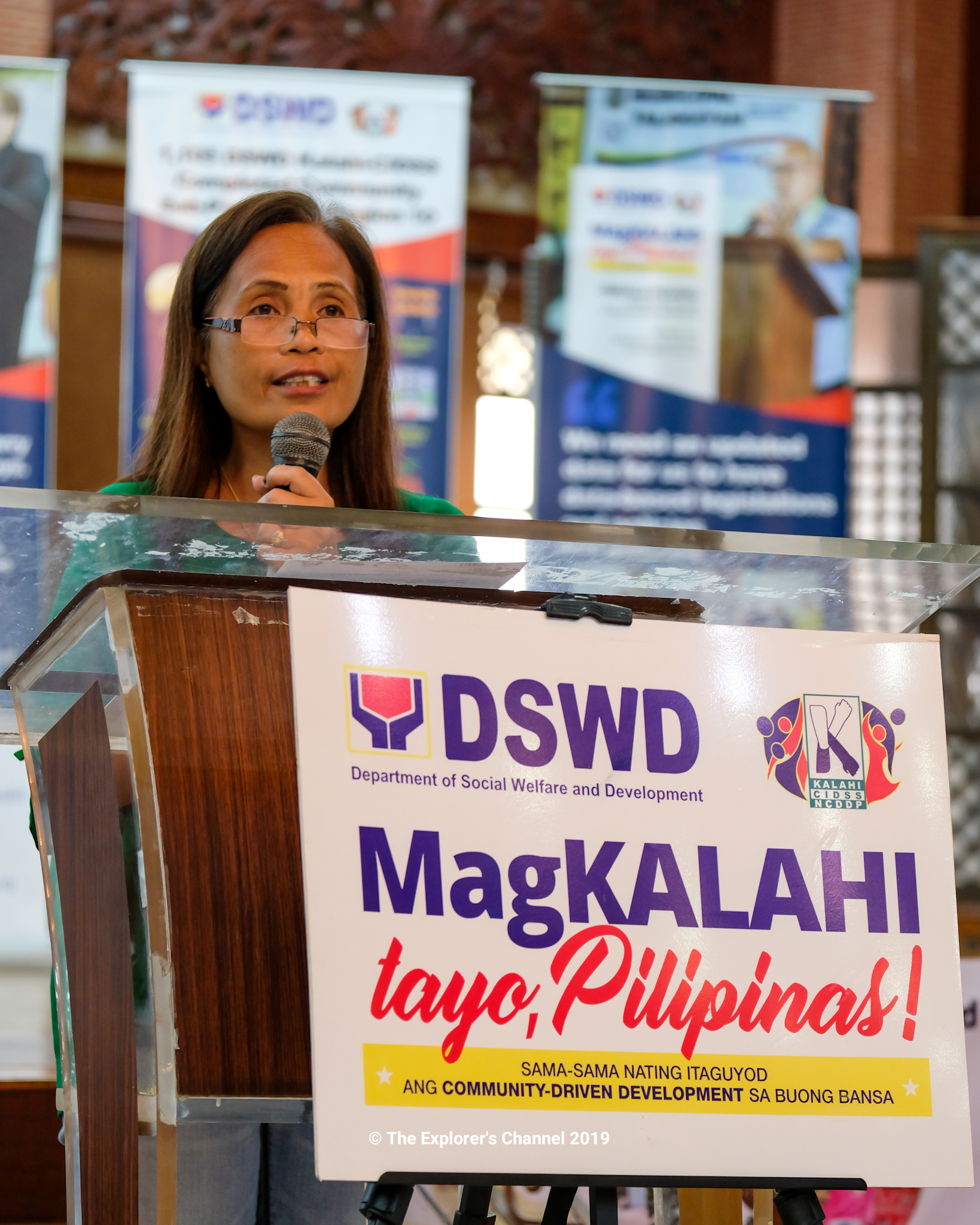 Community-driven Development (CDD) is a strategy that enables communities to have control over decisions and control over resources.
CDD Strategy: Kalahi-CIDSS is a program that uses the community-driven development approach that gives communities control over decisions and resources. It also gives community empowerment, improved access to household's access to basic services and improved local governance.