In today's fast-paced world, everybody seems to be stuck to a routine that can be hard to beat. Plenty of things can be taken for granted and personal life can be hard to balance with professional life. Aside from that, some important tasks at home can become harder and harder to accomplish. These are household chores such as cooking, cleaning the house and DOING LAUNDRY.
Are you one of those who are having problems with laundry? Are you too busy or tired to wash your clothes? Are you sick and tired of using your day-offs just doing laundry? What if I tell you that there is a solution to that?
What is Dirt Bag and How it All Began
Dirt Bag is a laundry service that lets you do your laundry in just one click. How is that possible?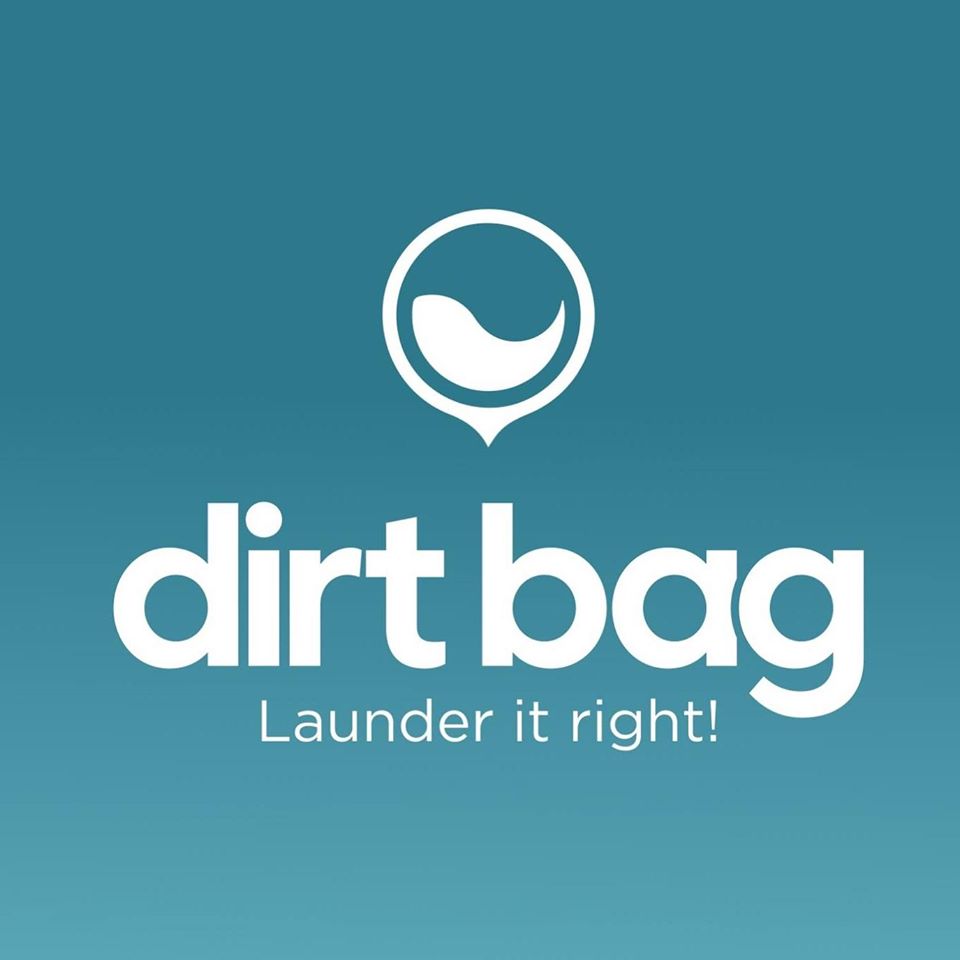 This business model is the brainchild of three individuals who are also very close friends. They are Richard, Red, and Argie.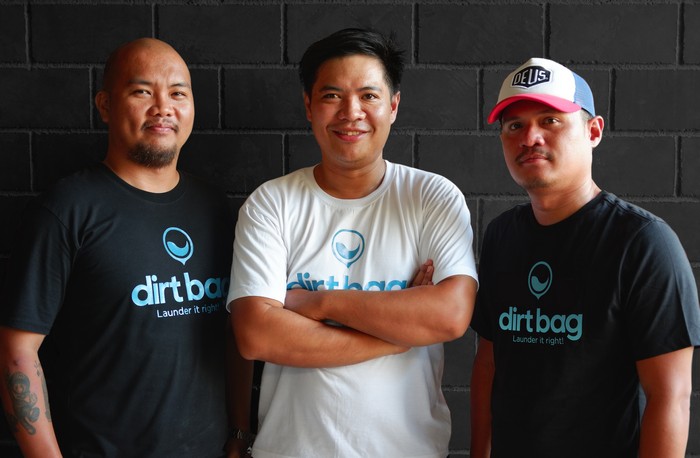 One fine day, 8 months ago, as they were hanging out with each other, they came up with the idea of doing business. Some of the ideas that came to mind are a bar, restaurant and many more. The problem is, none of them had the skills in the business options they thought of.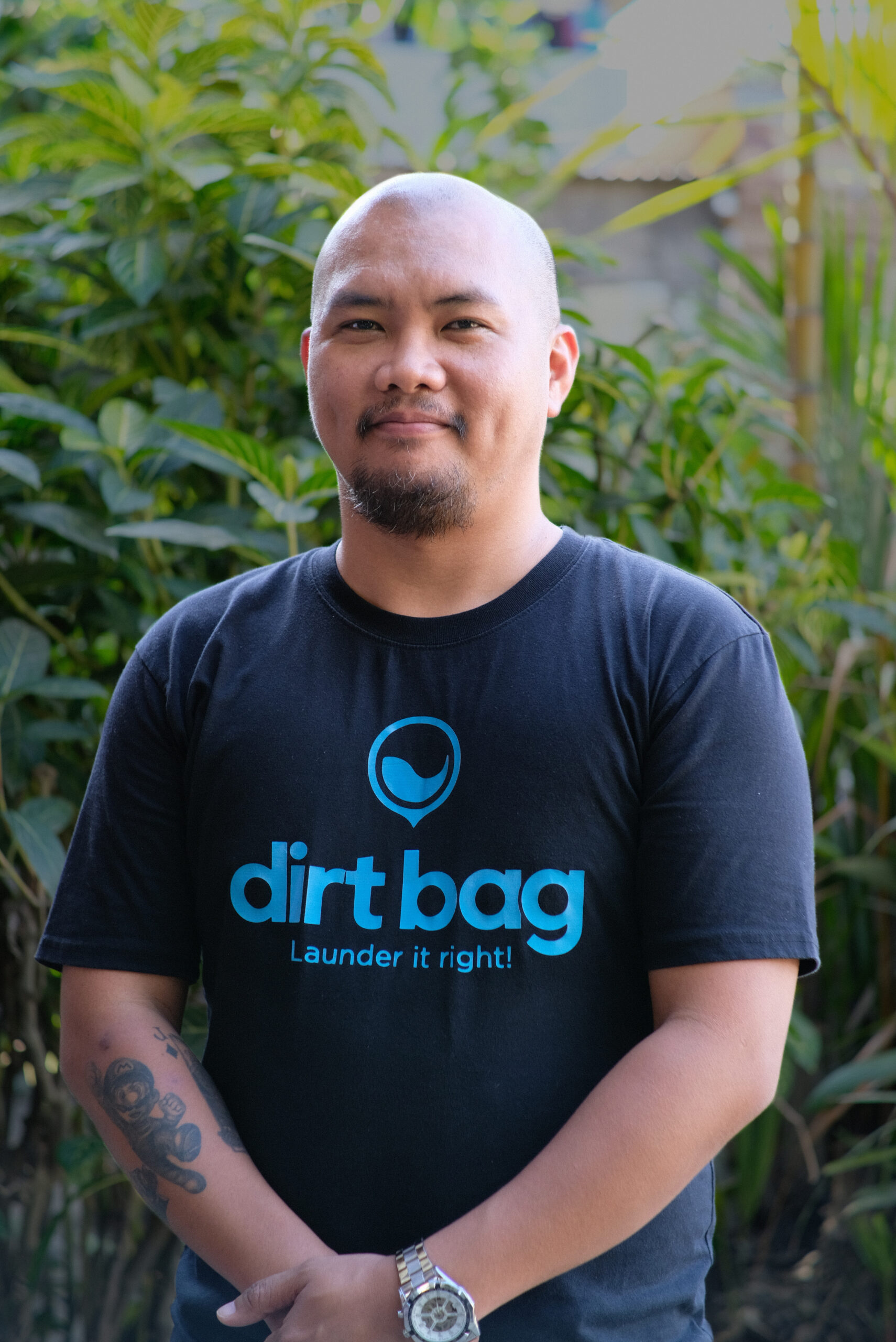 That is why they decided to come up with a business that was related to their employment background. They wanted to create something that combines, logistics, technology and provides a solution to a huge problem in one of their households, which is laundry.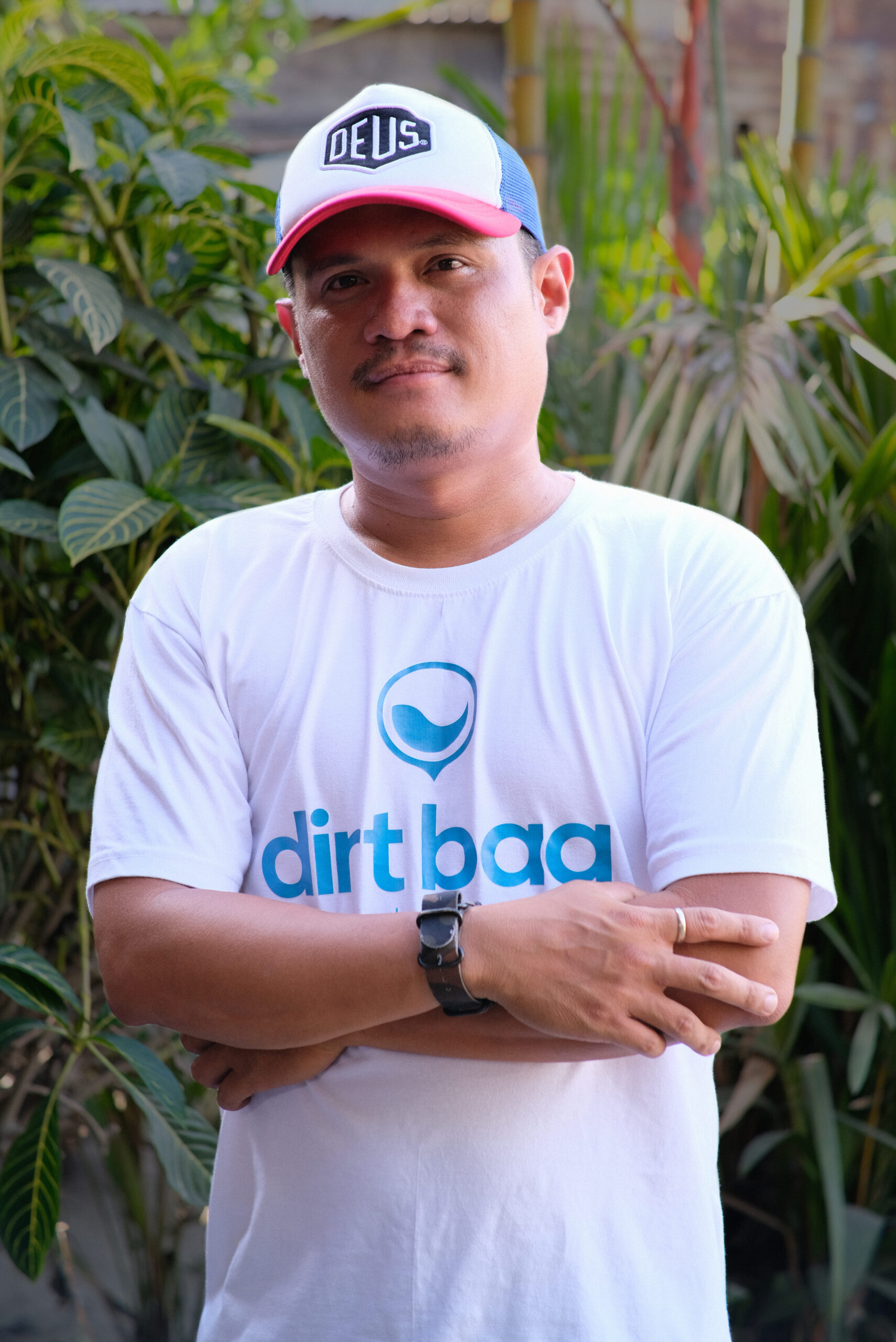 In the past, Richard's wife always had laundry problems. Some of these issues she encountered are; poor quality, location, affordability, and long turn-around time for pick up.
So Richard, Red, and Argie thought about creating a solution to this problem and that was when Dirt Bag popped into their heads. They wanted the business name to be catchy and unique that's why they chose the name.

To make the business officially run, Red, Richard, and Argie got a programmer to create the Dirt Bag Mobile App which will be launched and functional soon. As of the moment, clients do their bookings through the Dirt Bag Facebook Page.
How Does Dirt Bag Work?
The process is very simple:
Search the keyword "Dirt Bag PH" on Google or on Facebook.
Once you're on the Dirt Bag Facebook Page, hit Book Now.
Choose your laundry option.
Choose your preferred time and date for pick-up.
Click "Request for an Appointment"
After that, you wait for an hour or two and Dirt Bag will be at your doorstep to pick up your laundry. Once they are done washing, drying and folding your laundry, it will be delivered to you the next day and that is when you make the payment. It's as easy as that!
Dirt Bag VS Other Laundry Services
Dirt Bag offers – a fixed price, wide-coverage, good quality, quick turn around time, convenience, no hidden pick-up/delivery charges, laundry smells good, is clean and is folded well. In addition, Dirt Bag caters to all locations anywhere within Cagayan de Oro.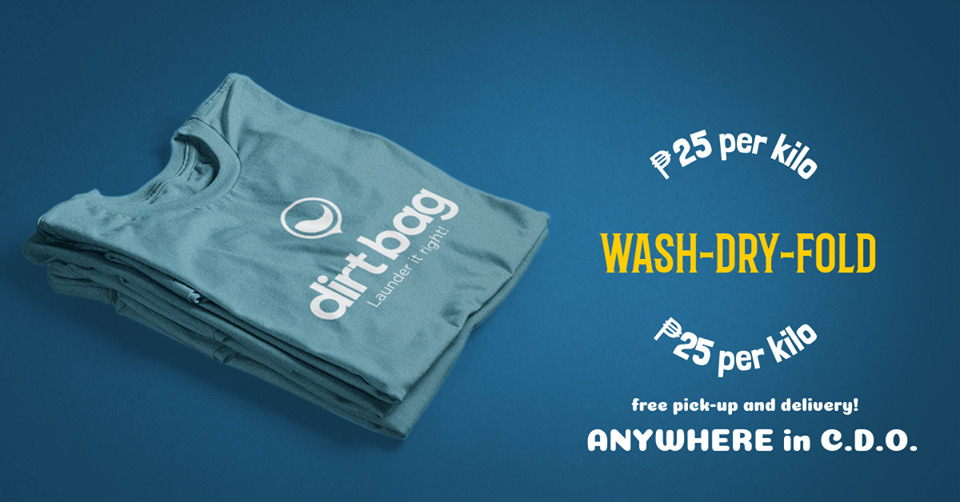 You can even use the laundry service now and pay later!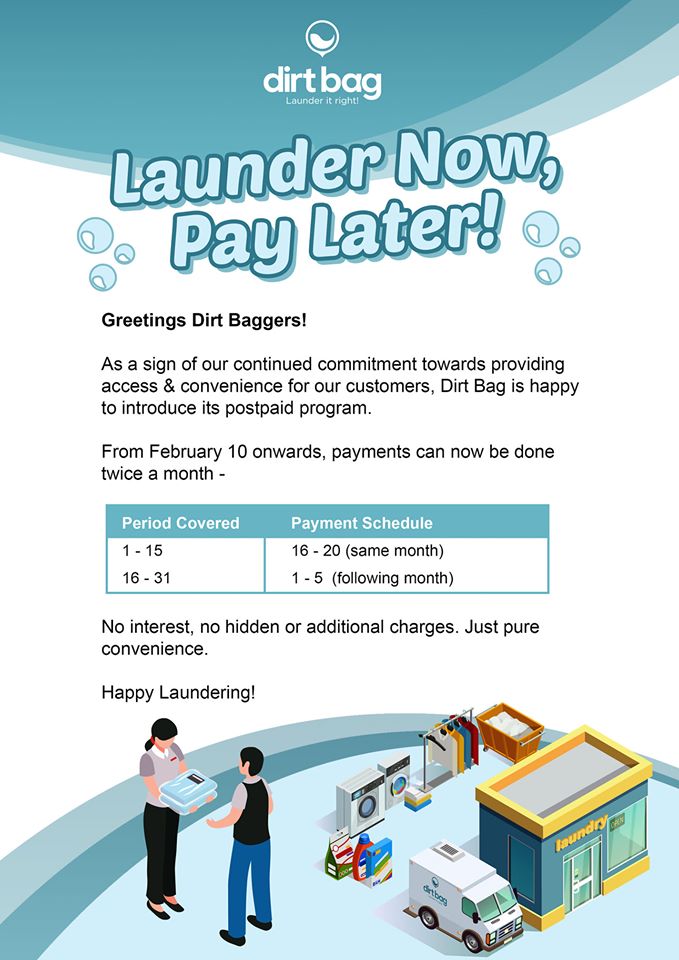 Other laundry services – Difficulty in the booking confirmation, far location, availability of service, high or hidden charges, false advertisement, false expectation, and mobile app is hard to use and inconvenient.
Future Plans
Soon, Dirt Bag will have their Mobile App up and running making it easier for clients. It's a one-tap process which is very convenient, easy and cool to its users.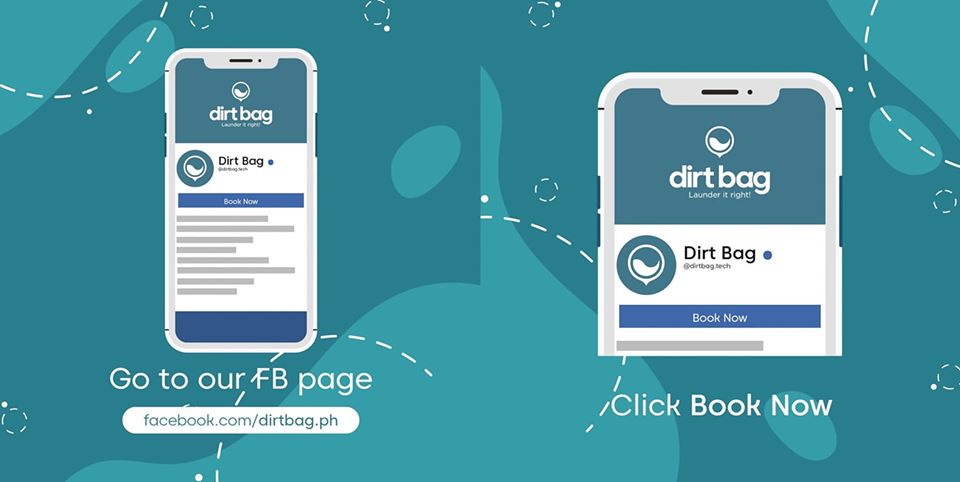 Just imagine, doing laundry with just one tap! Only Dirt Bag does that, so try it today and never ever worry about laundry again!
Contact Information
For bookings and inquiries, you may reach Dirt Bag at the following information below:
Facebook Page: Dirt Bag
Contact Information: 0997-752-4865