Bigby's Café & Restaurant will be celebrating their 20th Year Anniversary tomorrow, December 8, 2018, with a Special Treat for everybody!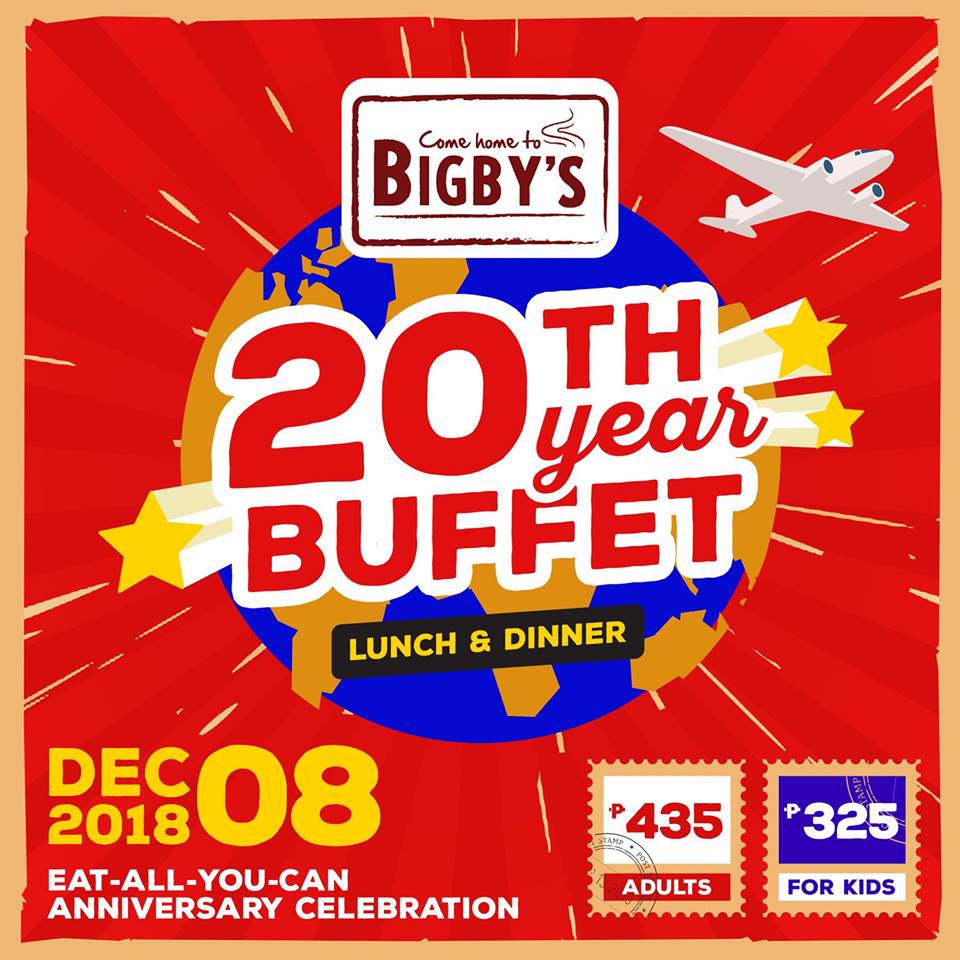 Presenting, Bigby's "Around the World Eat-All-You-Can Buffet Celebration" which will take place at all Bigby's Cafe & Restaurant branches nationwide.
Here's the schedule of the Buffet:
– Lunch (11 AM until 2 PM)
– Dinner (6 PM until mall closing) tomorrow,
You can buy your tickets at the nearest Bigby's branch now! 435 for Adult and 325 for Kids.