Cagayan de Oro is a city where several unique coffee shops abound and one of them is Bean Voyage Coffee Roasters. This coffee place is very popular among tourists, students and millennials due to its cool and relaxed ambiance. Not to mention its incredible design and interesting concept. They're also the only coffee shop in town that offers "Selfie Coffee" which is the best-selling product to their customers.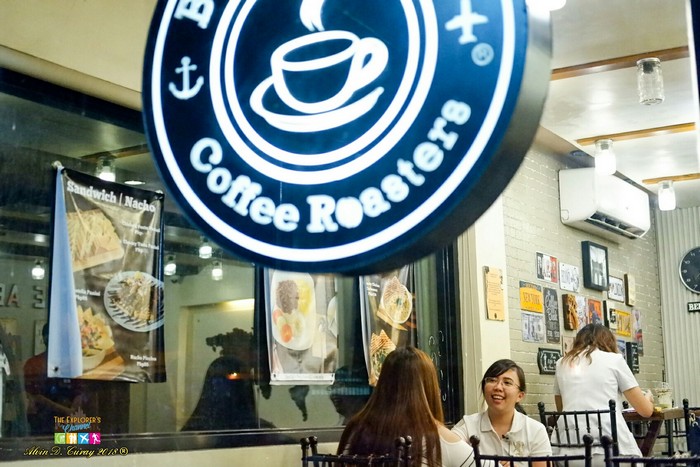 If you love to coffee and travelling so much, then this is the place for you. The best part about Bean Voyage is the great quality of coffee that they serve and the delicious yet affordable food items that they offer. When you're there, it feels like you've travelled the world. No wonder, wanderlusts and plenty of travelers flock to the place.
The Birth of the Business
Many are wondering why this coffee shop is called "Bean Voyage Coffee Roasters".  From the term "Bon Voyage" which means giving good wishes to someone who is about to travel and the "bean" word is from coffee bean, the word "Bean Voyage" was born.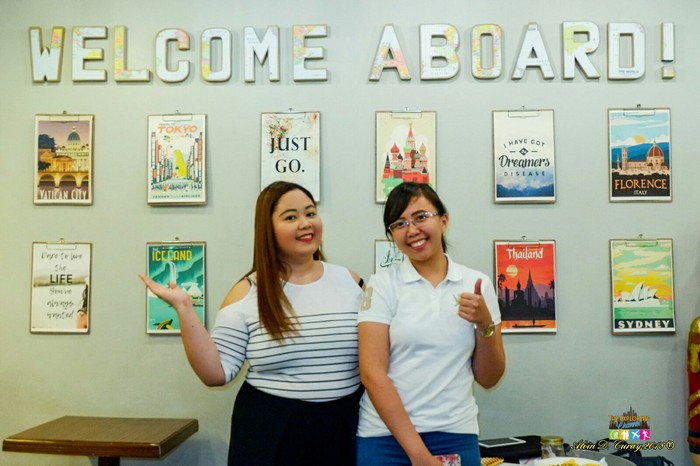 It is a travel-inspired coffee shop since the owners love to travel and drink coffee as well. The business idea was formed in one of Joana and Marjorie Tan's trips and this happened in one of the coffee shops in Singapore. That establishment serves "selfie coffee" which really amazed the siblings. They then thought about bringing the concept here in Cagayan de Oro so that residents no longer need to go abroad just for the experience.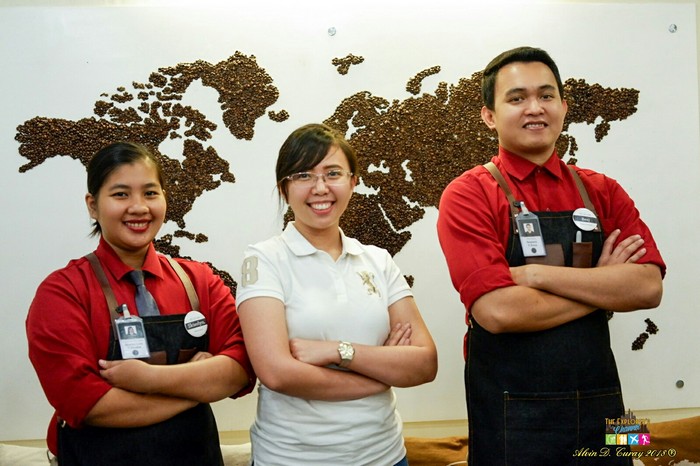 They both agreed to the business idea, realized the plan and they finally opened their coffee shop last April 18, 2016 at the Marfori Compound, Pabayo Gaerlan St. in Cagayan de Oro City.
Concept and Design
Bean Voyage is a coffee shop that does not only serve coffee, they also serve teas, pastries, pastas, sandwiches and light rice meals. It is a great place to enjoy a cup of coffee or tea, share conversations with friends, hang-out, study or even do some work since the establishment offers free Wi-Fi.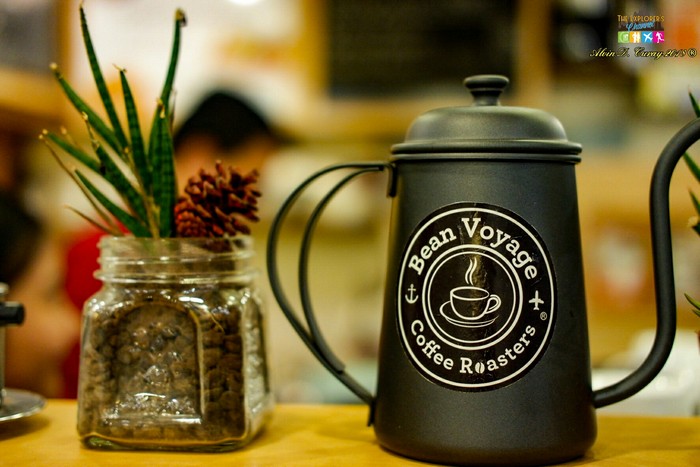 With regards to the design, every wanderlust will be amazed since the shop may look simple and quiet outside but when you enter, it's like a different world in there.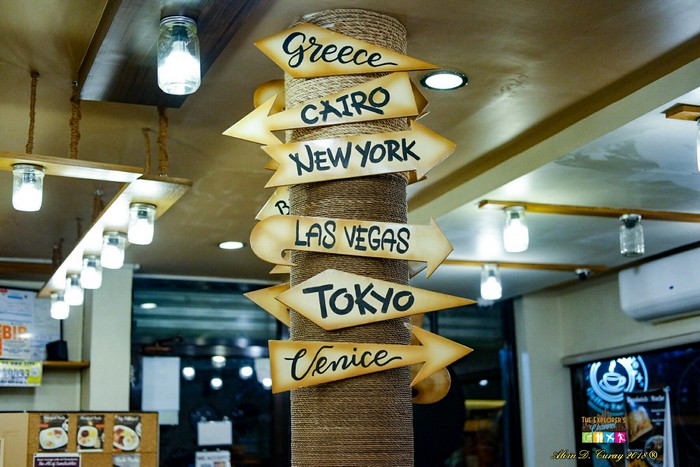 The decors take you to places with a pole pointing directions to different travelling destinations, to the coffee bean map, world clocks and other elements inside that would really ignite anyone's urge to travel.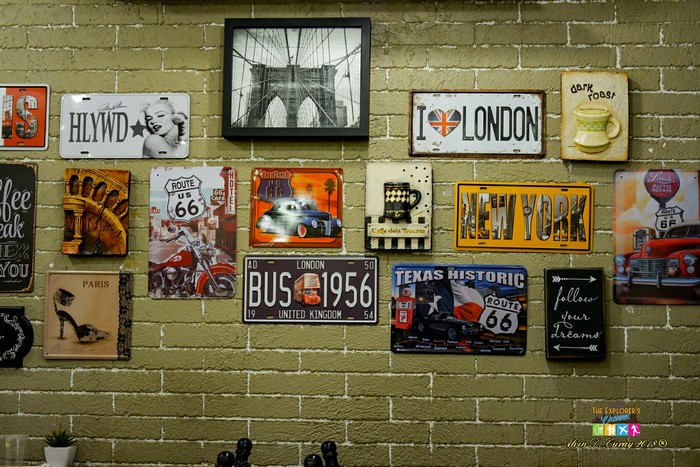 Joana Marie Tan designed the place and personally hand-picked the travel-related decors and elements that adorn the shop.
Must-Try Signature Products
Bean Voyage Coffee Roasters has a wide range of products that customers can choose from. Here are just some of them:
Selfie Coffee – This is a unique type of coffee product since it has a whip cream topping that showcases the customer's face, after they gave the shop a copy of their chosen photo.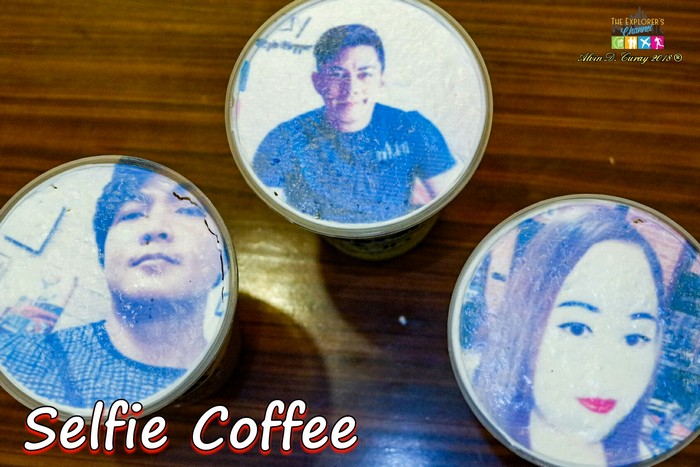 It is made possible through a special customized, computer-generated machine that prints out customers' photos using edible ink on whip cream. It can only be applied to cold beverages or blended drinks. Customers can avail of it by just adding P10 to their selected frappe.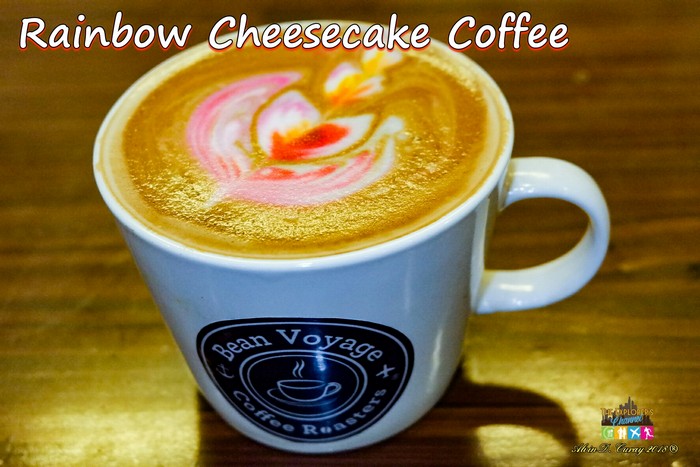 Aside from that, Bean Voyage also offers other mouth-watering delights such as; cakes, revel bars, sandwiches, pastas and light rice meals.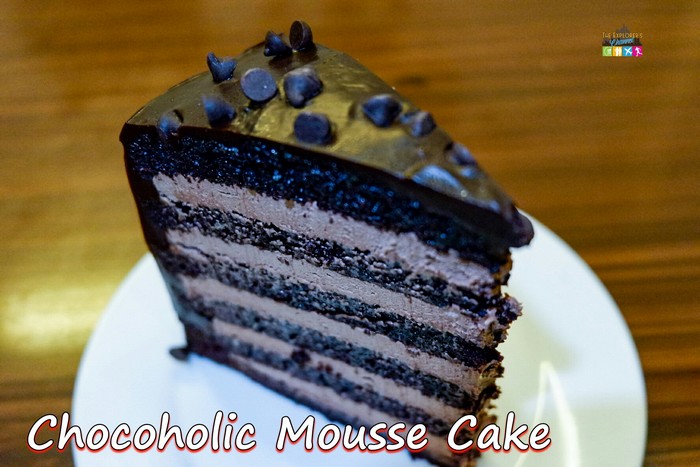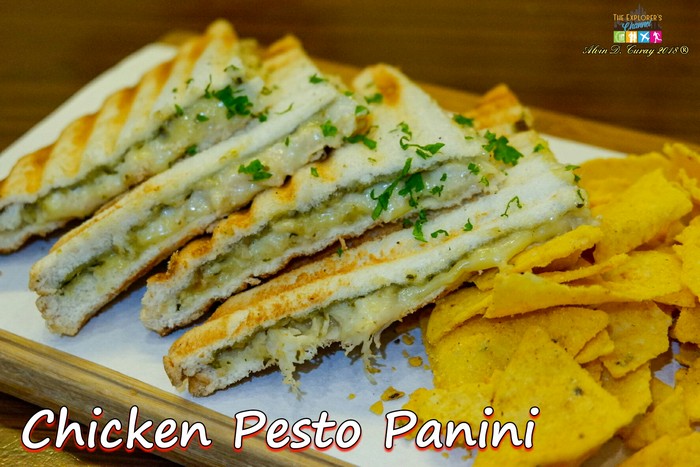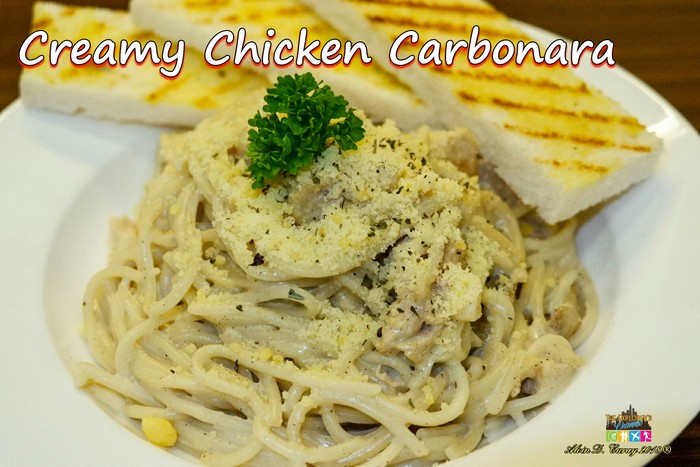 In addition, they also offer coffee, matcha and various teas. These beverages are all very interesting and yummy combinations, they're very affordable too.
The Owners' Corner
Bean Voyage Coffee Roasters is owned by a corporation composed of three business partners; Siblings (Joana Marie and Marjorie Tan) and Vianz Jestin Badoy.
Joana Marie Tan – She is from Cagayan de Oro, graduated BS Major in Accountancy at Xavier University. Joana already had a passion for business ever since she was in elementary, did small businesses, she created her own online shop and many others.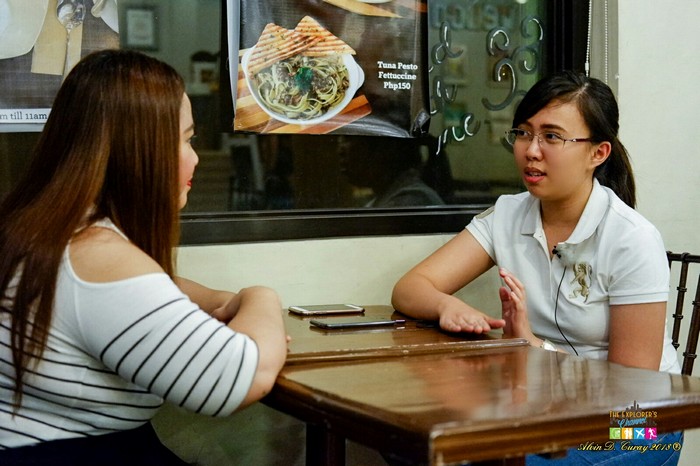 When asked what her advice to those aspiring to put up their own business is, she said that they should have the right knowledge of their products, be updated with trends and competitors, aggressively promote their products, believe on their brand and develop their branding in order to succeed.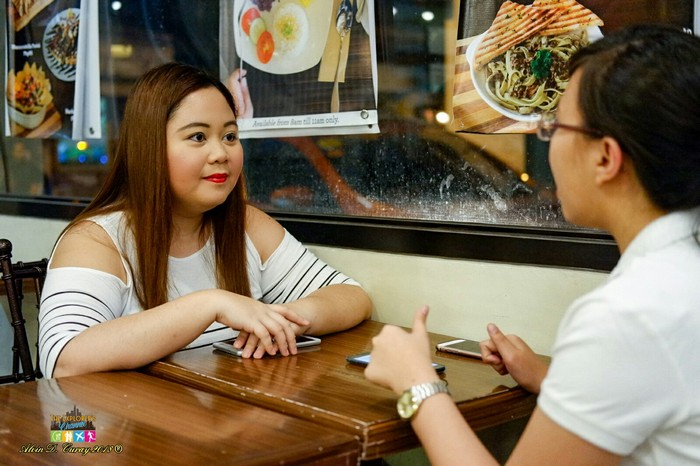 Marjorie Tan – She is the sister of Joana, also graduated BS Accountancy at Xavier University. Marjorie co-owns En Route Travel Agency and Bean Voyage Coffee Roasters together with Joana.
Vianz Jestin Badoy – Vianz took up BS Administration Major in Marketing. He is currently based in Manila and works as a National Sales Operations and Strategic Channel Manager at Mars, Incorporated.
What Makes them Stand Out
When we asked Joana what makes them stand out from the rest, she said that their excellent customer service, good quality and consistency are what make them ahead of the game in the industry.
Fun Facts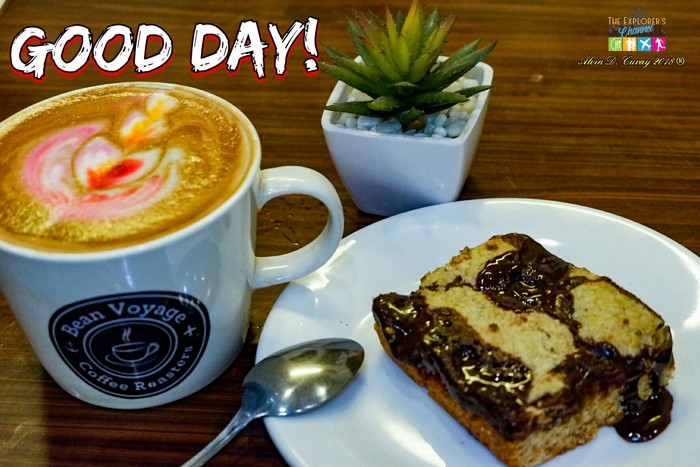 Some of their products are named after famous tourist spots such as; Burj Khalifa, Eiffel Tower, Rio de Janeiro and Machu Picchu.
They have a map wall that is composed of real coffee beans; it took one week to complete and was done by 5 people including Joana herself.
Their product "Nacho Picchu" was a product of a Facebook contest wherein they asked their followers to help them name their new product.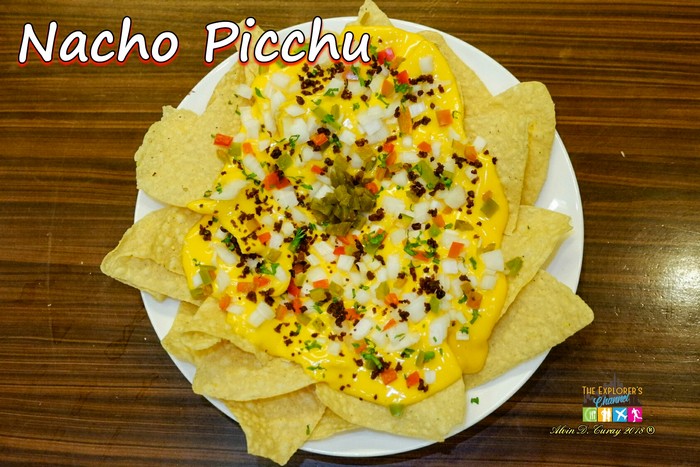 Future Plans and Promos
Bean Voyage Coffee Roasters plans to add seasonal menu items soon composed of food and drinks. They are also now open for franchising and are aiming to become a national brand in three years time.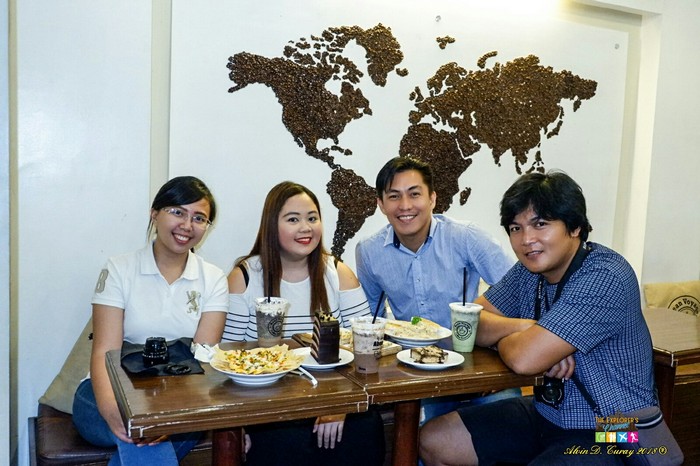 They currently have a "Floral Cupcakes" offering for Valentine's Day as their ongoing promo until February 11, 2018 only.
Operating Hours and Contact Details
Their operating hours are Monday-Saturday (8 am – 11 pm) and Sundays (1-10 pm).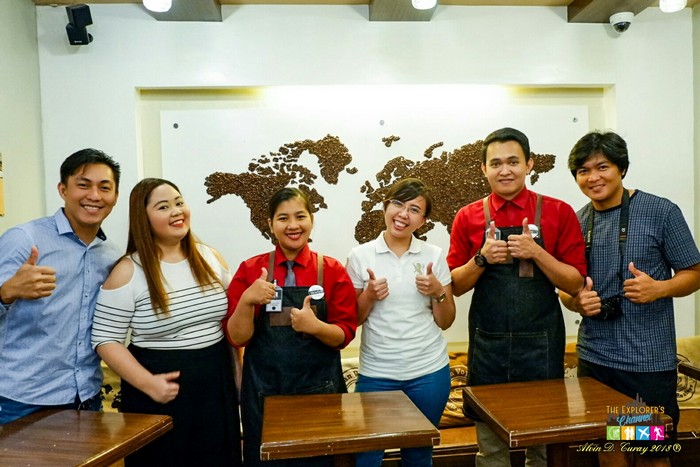 For more information about their establishment, you may reach them through the following:
Facebook: Bean Voyage Coffee Roasters
Contact: 0917 702 0205
Bean Voyage Coffee Roasters is really a very extraordinary coffee shop, so if you ever happen to be nearby their location, make it a point to drop by and experience the world of coffee and unleash the wanderlust in you!